Putting a look together for a date can be hard. I can't even count all the times I've looked in my full closet and decided I had nothing to wear. Sometimes you've got to prepare ahead of time, and think of things you'd like to wear. Check out some of these stellar looks for date night and see what you think!
---
1

Cool Cocktails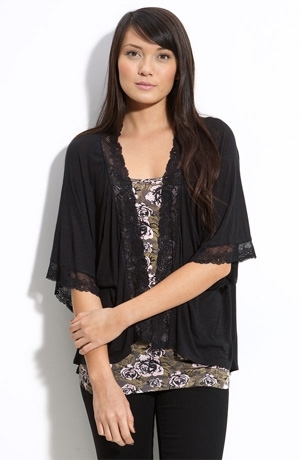 Price: $38.00 at shop.nordstrom.com
Who said that cocktail dresses or similar outfits have to be fancy? On the contrary, try taking your favorite little black dress and giving it a cool little twist. Throw a fancy button up over it, or dress it up with a cute little cardigan like the one here. Sometimes the way you accessorize make all the difference, and something as simple as this can take an LBD from cocktail chic to trendy cool in seconds.
---
2

The French Connection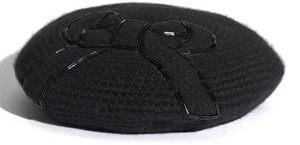 Price: $47.90 at shop.nordstrom.com
If you want to look really cute but not too dressy, then a really stellar look for date nights involves going a little continental. Try some tights, a cute little skirt, a simple top – and a beret. This gives any outfit a bit of magnifique flair, plus it really is just too cool for school. Give it an insolent little twist for an extra touch of attitude!
---
3

The Shirt Dress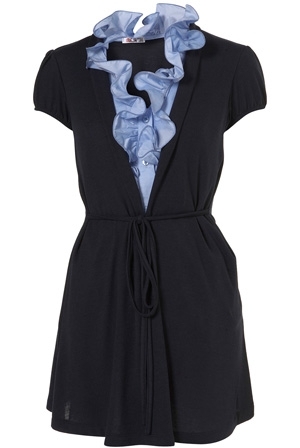 Price: $70.00 at us.topshop.com
I love shirt dresses and sweater dresses. They're incredibly versatile, and they are so completely cute. You can also accessorize it in any number of ways, so it will suit any number of days. Belt it, throw some contrast colored tights or leggings underneath, and make sure your shoes are rocking. Then you're good to go!
---
4

Compare and Contrast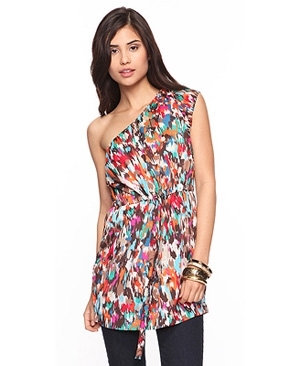 Price: $19.80 at forever21.com
Many stellar looks for date nights actually involve something as simple as contrasting colors and textures. Lace and leather, black with bright bold colors, feminine scarves and killer high heels – this look unequivocally proves that opposites really do attract. Plus, there are so many ways you can do this look, it's easy to adapt it to your personal style.
---
5

Retro Romance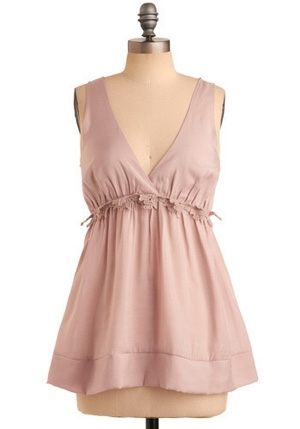 Price: $33.99 at modcloth.com
With vintage 1950s, 1960s, and 1970s styles coming full throttle back into fashion, there is currently a retro look to suit just about every taste. You don't have to go all out with hot pants and huge platforms or anything like that. Again, the key is adapting the look to fit your own personal fashion sense, so anything you choose will be a home run out the gate.
---
6

Casual Chic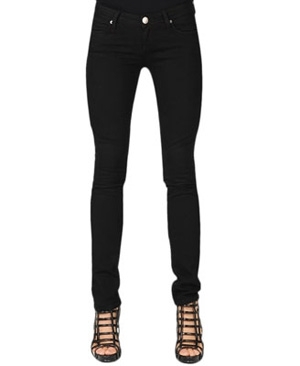 Price: $29.80 at forever21.com
Sometimes, though, you just don't want to try too hard. You want to make sure you're comfortable, but still look good. I have one word for you to this end: jeans. Stellar looks for date nights don't need to be all fancy shmancy. On the contrary, you can totally go out in your favorite pair of jeans, and dress it up with your top and the shoes you choose.
---
7

Floaty and Feminine

Price: $37.99 at shopruche.com
For a really incredible, feminine, romantic date night look, though, you can go old school in a lovely dress. Flowing, floaty, swinging dresses are gorgeous, especially with spring finally coming on. Floral prints are lovely in this regard, but it's really up to what you prefer.

Of all the stellar looks for date nights I found, one thing stands out – you have to be comfortable. You can be completely comfortable and still look fantastic. Just remember not to try and be someone you're not. What are your favorite outfits to wear out on dates?
More
---
Popular
Recent