If you're looking to add an especially cute touch to your ensemble, adorable animal accessories are the way to go. Whether you're a dog person, a cat person, or just an all-around animal lover, there are plenty of ways to accessorize with the likeness of your favorite furry or feathered choice. With these 7 adorable animal accessories, you'll look cuter than ever.
---
1

Coin Pooch Change Purse Pug Mod Cloth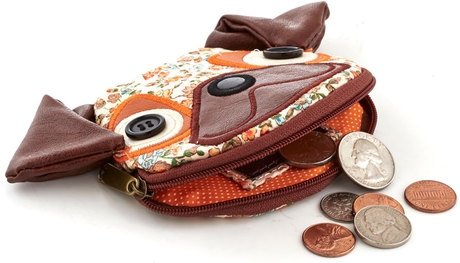 Call me biased, but when it comes to adorable animal accessories, pugs have enough personality to spare. Those perky ears, impossibly wide eyes and and gaping grins are almost too cute. So why not carry a little pug-faced coin purse around with you? This coin pooch change purse from ModCloth.com is everything we love about pugs, with the added charm of floral fabric.
2

Hillsboro Printed Fox Scarf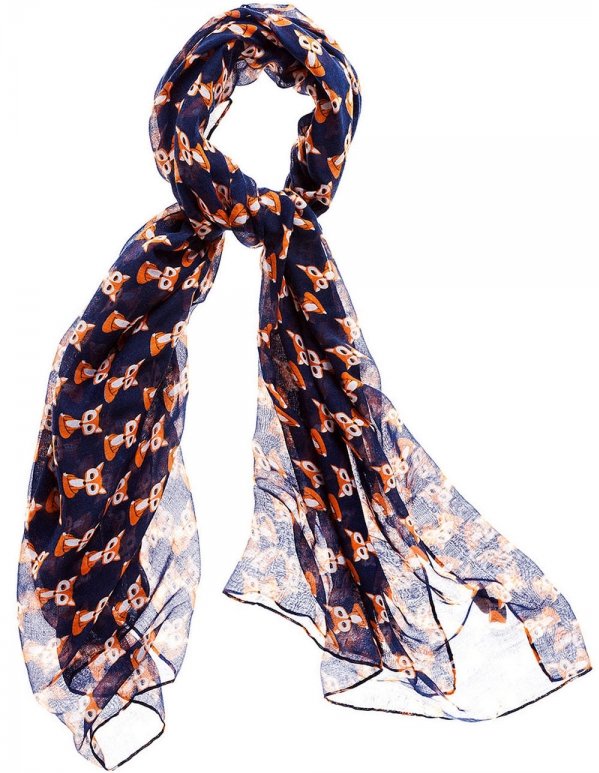 If you're wondering, "what does the fox say," then this decorative printed scarf is for you. This polyester scarf is both cute and cunning, and would be perfectly paired with any outfit for a little foxy touch. While decorative scarves seems so very business professional, foxes bring a youthful element. To score your own Hillsboro Printed Fox Scarf, check in store or online at Francescas.com.
---
3

River Island Helen Owl Face Watch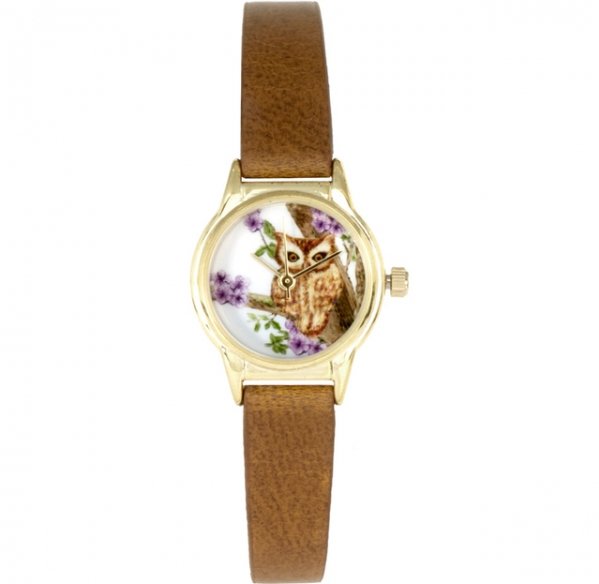 While animal accessories are quite common in the form of novelty necklaces or adorable stud earrings, a whimsical watch with everyone's favorite bird of prey can be especially adorable. Featuring floral detailing and an artfully sketched owl on an otherwise unmarked face, this leatherette banded watch is a beauty. It's an animal accessory that can be displayed in any season, with any outfit. For a cute hoot watch of your own, visit ASOS.com.
---
4

Pink Unicorn Ring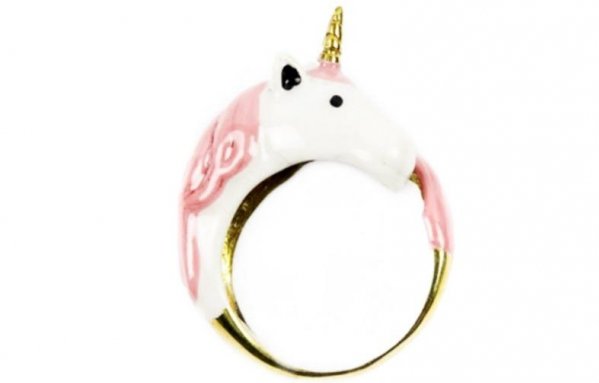 When asked your favorite animal, you undoubtedly choose something by land or by sea, or in flight. But have you ever considered a mystical animal of myths and fairytales? Well the Modernaked company has more than considered it. They've crafted one into this too-cute unicorn ring. When I was kid, I was convinced that I would some day travel by unicorn. And while I'm still waiting on that dream, I'd settle for this delightful pink unicorn ring upon my finger. For your own magical animal accessory, check out Modernaked.com
---
5

Victorian Lady Cat Necklace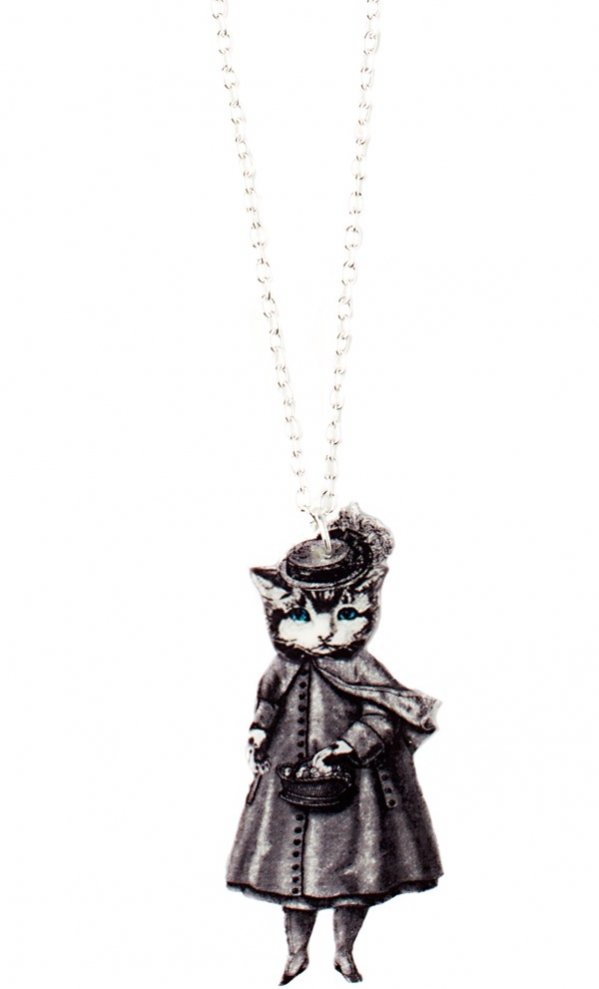 For all the cat ladies out there, this Victorian Lady Cat necklace is cute, classy and certainly quirky. Featuring a laser cut cat styled in traditional Victorian dress, dangling oh so gracefully on a silver chain, this necklace is both sweet and sassy. True cat lovers always defend the elegance of their beloved felines, and Sour Puss Clothing took that elegance to heart with this unusual design. It's 1800s purrfection! For your own Victorian Lady Cat Necklace, go to SourPussClothing.com.
---
6

Giraffe Earrings in Rose Gold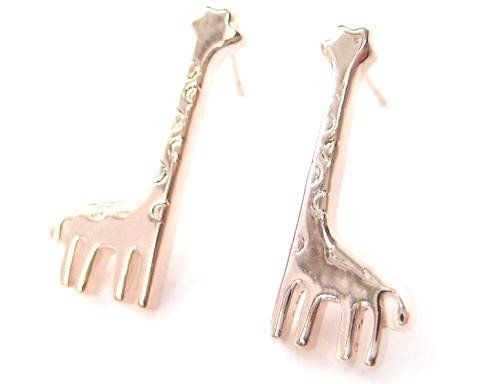 The tallest mammals on earth have shrunk down to teeny tiny studs in these adorable giraffe earrings. These long-necked cuties are an understated design of quite a unique animal. While no two giraffes have the same spots, these rose gold colored earrings are quite the pair. You can find them grazing around Shopify.com.
---
7

Peacock Headband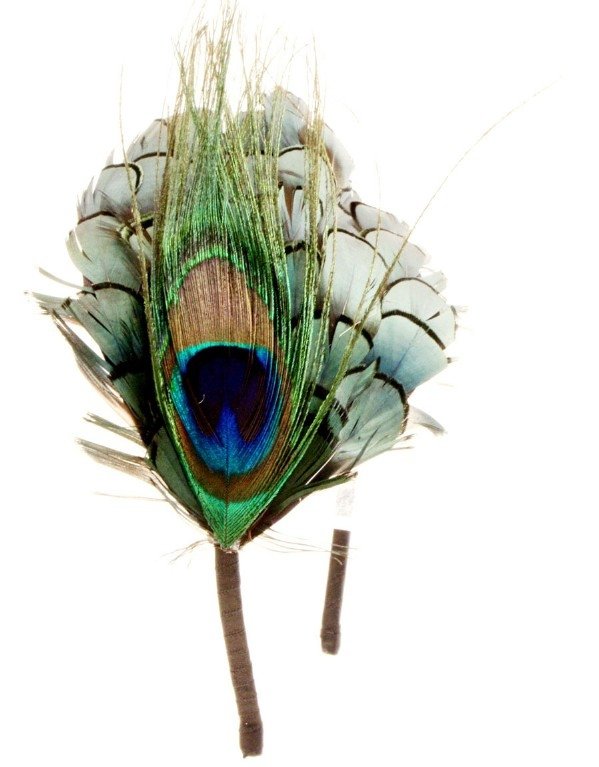 Birds of a feather flock together, and with this gorgeously designed peacock headband, you'll find yourself at the height of fashion. With their bright hues of blue, gold and green, and their wondrous display of markings, it's no wonder why peacocks are so popular a choice for adorable animal accessories. So if you're going out for a night on the town, or celebrating a special occasion, slip this bold headband on and be as proud as a peacock. Looking for your very own? Fly over to StyleTryst.com.
Animal accessories come in every species and every style. Whether you're looking for something fun or something fierce, there's an accessory out there for every animal lover. Do you own your favorite animal in an adorable accessory?
---
Popular
Related
Recent