Cover up this cool season with the cashmere sweaters every fashionista must own. The pure softness of cashmere makes sweaters easy and comfortable to wear during the cooler months. To beat the brisk and chilly days of fall and the winter season to come, update your wardrobe with these must-own cashmere sweaters for every fashionista. A stylish cashmere sweater is a warm and lightweight alternative to traditional knitwear for fall.
1

V-Neck Cashmere Sweater
Traditional v-neck cashmere sweaters are cool and contemporary, not to mention effortlessly chic. The timelessness of a cashmere sweater will keep your v-neck in your knitwear rotation for years to come, making it an instant classic and always in style. Don't be fooled, this chic knitwear material is like no other so be prepared to spend a pretty penny with options like the J.Crew cashmere sweater pictured above at $218 and a range of sweaters priced from $200 to $1,100 found at designer labels Vince, Joseph, Donna Karan and Marc Jacobs.
2

Cashmere Cardigan Sweater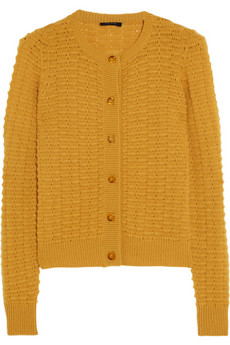 A basic cardigan is a must in every fashionsta's wardrobe. To mix it up and update the conservative cardigan, opt for trendy boyfriend styles or cropped cuts. Layer a cashmere cardigan sweater over a thin long sleeved top and dark denim for a cool, casual feel for weekend wear.
3

Cable Knit Cashmere Sweater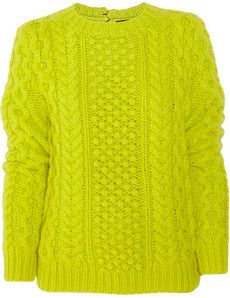 Cable knits are a classic when it comes to cool weather knitwear. To refresh your fall knitwear, select a cashmere sweater in a bold hue for a surprisingly bright pop of color this season. Create a luxe contrast by pairing your cable knit cashmere sweater with a supple leather or suede skirt and glossy patent heels.
4

Round Neck Cashmere Sweater

Because basics are the cornerstone to any workable and outstanding wardrobe, a traditional round neck cashmere sweater is the perfect layering piece. Sport a printed collared shirt underneath a solid round neck sweater for a high style statement or play into the season's colorblocking trend by pairing a fiery red cashmere sweater with oxblood accompaniments for a true tonal look.
5

Sheer Cashmere Sweater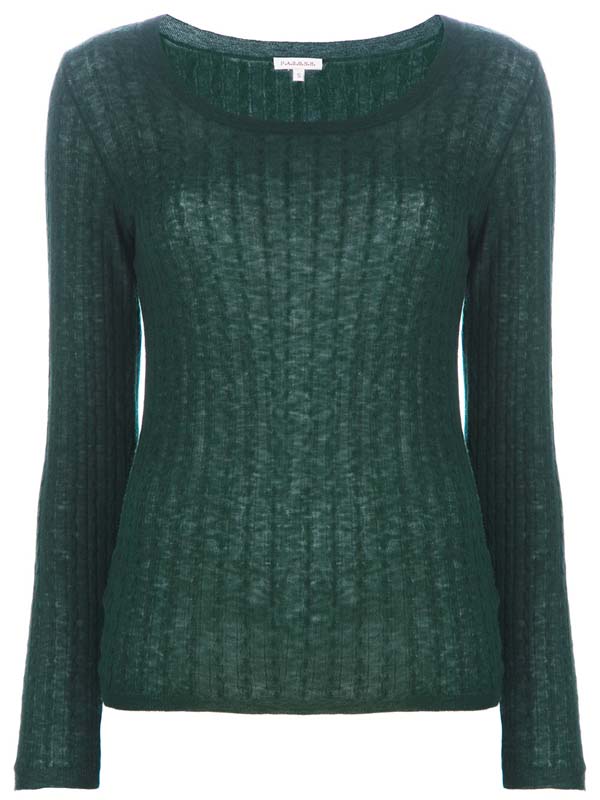 There are even sexy cashmere sweaters every fashionista must own this season! Sheer cashmere sweaters are subtly sexy, providing the illusion of exposed skin in the cooler months. Wear a camisole in the same color tone underneath a sheer cashmere sweater to keep your look seductive yet sophisticated.
6

Cashmere Turtleneck Sweater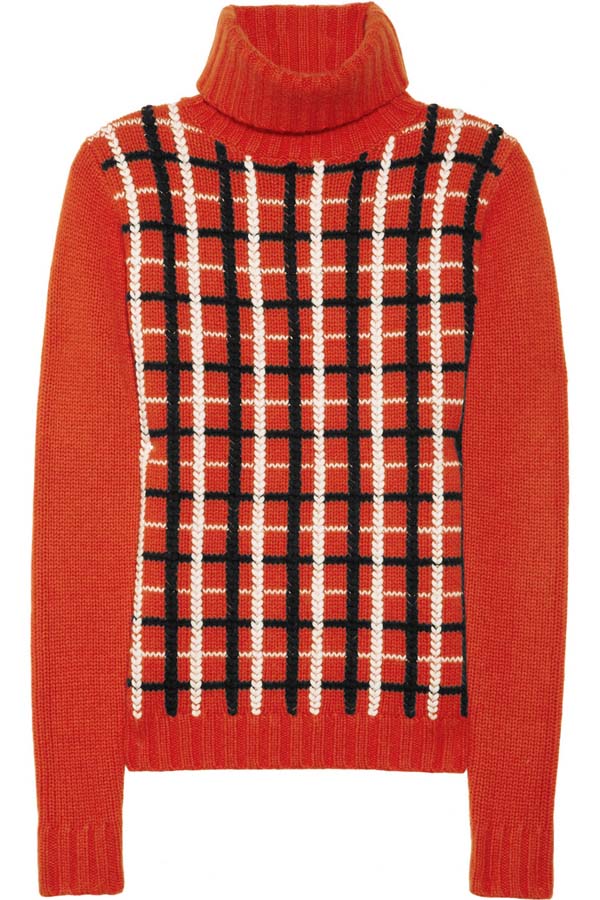 Protect yourself from the impending chill of fall with a cashmere turtleneck sweater. A thick or chunky knit turtleneck should be worn with sleek and fitted pairings for a balanced and proportionate look to flatter your figure. For fall, spruce up a conservative turtleneck by playing with prints and patterns like a geometric checker to bring your sweater up to style speed.
7

Loose Cashmere Sweater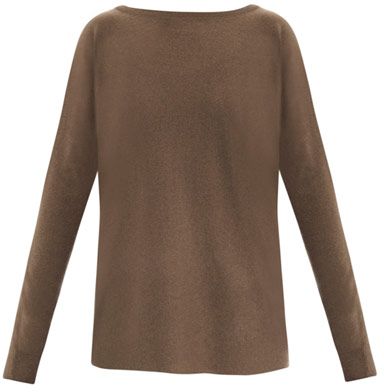 Nothing is more comfy and cozy than a relaxed-fit, loose cashmere sweater. The combination of the soft cashmere mixed with the oversized shape offers maximum ease and effortless cool. Again, balance is key, so pair a loose fitting cashmere sweater with fitted trousers or a sleek maxi skirt.
8

Open Knit Cashmere Sweater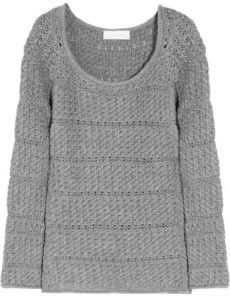 Open knit cashmere sweaters are the perfect transitional piece to have in your wardrobe to take you effortlessly from fall to summer. Also working as great layering pieces, open knit sweaters are a lightweight alternative to heavy knits. They're easy and breezy yet still warm enough to tackle the harsh elements.
There are so many cashmere sweaters every fashionista must own for fall, it's wonderful to have so many choices. Sumptuously soft and warm, cashmere sweaters are the must-have knitwear for the cooler seasons. From cozy turtlenecks to contemporary cardigans, cashmere fits the bill when it comes to fighting the fall chill. Which of these cashmere sweaters do you think every fashionista must own?
Top Image Source: moodboard.typepad.com