COMMENT
Eco friendly brands and sustainable fashion can become a lifestyle, your way to make a small contribution and help save our planet, wild life, local economy, old trades that have no place in a fast-living society who relies on mass production or even yourself! Hold in those gasps of disbelief, ladies, because as strange as it sounds, saying yes to recycled or organic materials and favoring brands that put things such as eco-friendly production technologies and philanthropy above profit per se, does mean making a change. Now, I don't mean to lecture and I'm certainly not trying to play the "guilt" card but simply point out that discovering a new eco friendly brand to add to your list of favorites is a fun, fashion forward experience that offers more than your usual transactions. And that's why you absolutely have to check out the following green brands:
1. Melissa Plastic Dreams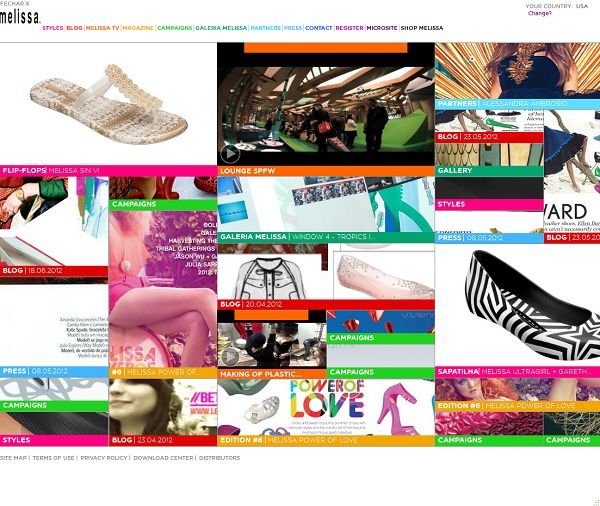 Sweet scented, fashion forward and comfortable beyond belief, Melissa shoes ought to be high up your list of wanted items regardless of the season! And if that's not enough to convince you to consider eco friendly brands, join all of us happy Melissa fans and risk big time by opting for a pair of plastic (yes, plastic) shoes, you ought to know there's a lot of amazing stuff cooking in Melissa's kitchen each season which means those fab pieces signed by Vivienne Westwood, Jason Wu, Jean Paul Gaultier and many many more big names of fashion are just a tip of the ice berg. Being a proud owner of a beautiful pair of lilac Lady Dragon Skull pumps I can honestly say that having them on is the closest thing a person can ever get to feeling barefoot without actually being barefoot and don't even get me started on the craftsmanship, funky oh-so-unique design and that delicious bubble gum smell! Oh, and what if I told you that this eco friendly brand doesn't only produce full
y recyclable footwear but does it in an eco-friendly way as well!
Alabama Chanin
Explore more ...