Dress up your bicycle with some cute bicycle accessories. Bicycles are becoming a more and more popular mode of transport, and they're great for getting around in during the summer months. If you like to stand out from the crowd or just want to add some personal touches to your bicycle, then there are plenty of accessories to decorate your ride with. Deck out your wheels with these cute bicycle accessories.
---
1

Wicker Bicycle Basket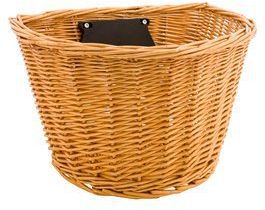 Vintage-inspired bicycles and accessories are pretty popular right now. When it comes to cute bicycle accessories, you can't beat a neat wicker basket. This wicker bicycle basket costs around $20 from Target and would look great attached to the front of your bike. You can also find a range of wicker bicycle baskets at C.Wonder and Public Bikes.
---
2

Polka Dot Helmet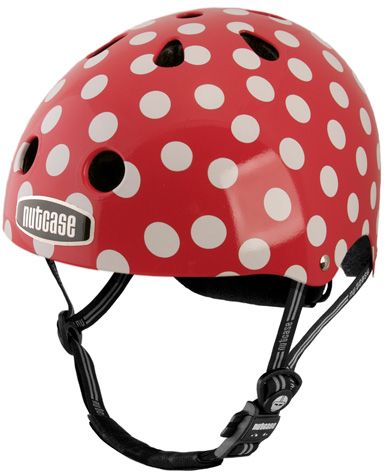 Be safe and stylish in a cute bicycle helmet. This red polka dot helmet is from Public Bikes and will set you back around $48. You can also find more helmets in a range of different colours and patterns on their website.
3

Bike Seat Cover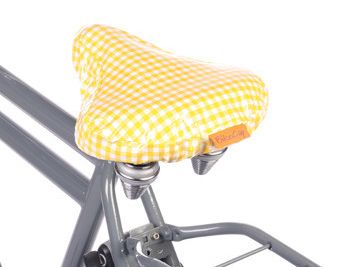 Bike seats aren't the most fashionable things, right? Think again! This yellow and white check bike seat cover would do a great job of livening up a plain old bicycle. It not only looks cute but is weatherproof as well, so you can use it either as a fashion accessory or to protect your existing bike seat. Check out Eleanor's NYC online for a range of cute bike seat covers all around the $23 mark.
---
4

Handlebar Flower Vase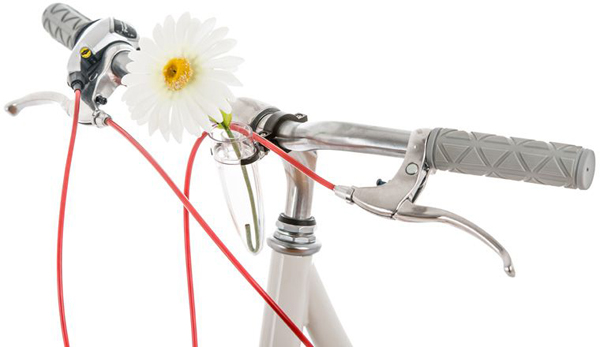 A vase on a bicycle? It might not sound like the most practical thing in the world but it sure is cute! This tiny clear vase clips onto your front handlebar and is perfect for storing a freshly picked bloom or two. This particular vase is from Public Bikes and costs about $12.
---
5

Illustrated Bicycle Bell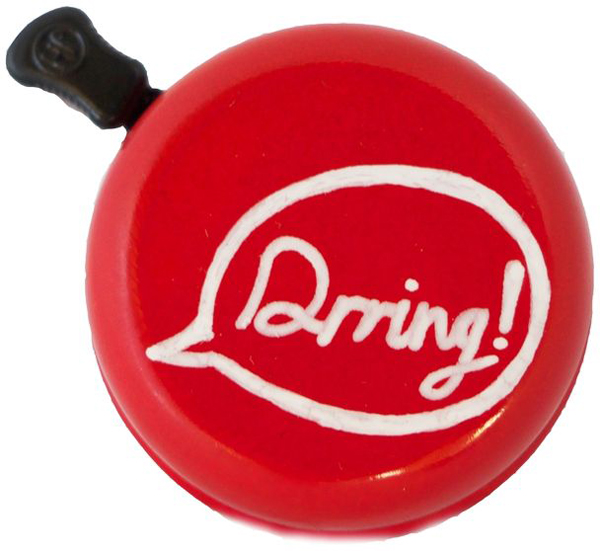 Make some noise with a cute bicycle bell. This metal bell features a hand-painted "drring" illustration and comes in a bright red colour. It's from Eleanor's NYC and you can make it yours for $30. Also check out Nordstrom and Cyclechic for more decorative bicycle bells.
---
6

Pom Pom Bunting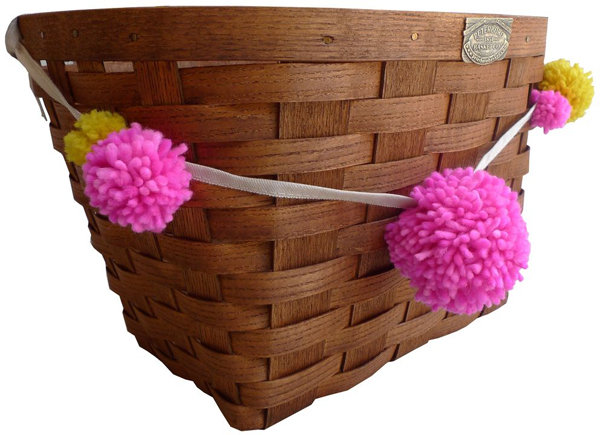 Add a festive touch to your bicycle with some pom pom bunting. This pink and yellow pom pom bunting is designed to tie onto a bicycle basket (you can find a super cute wicker bicycle basket mentioned earlier on in this list). This pom pom bunting is available from Eleanor's NYC and is a fun and playful way to dress up your bicycle. Just make sure you secure the bunting properly so it doesn't come loose and get tangled in your wheels!
---
7

Bike Tool Kit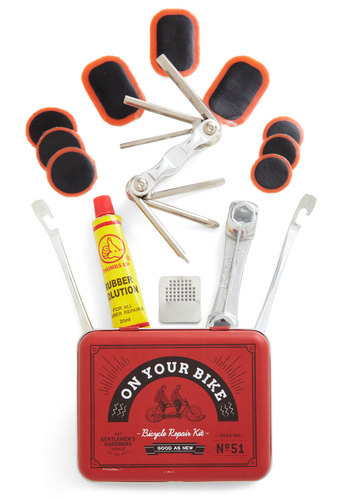 You'll be saying "aww yeah" if you have this tool kit handy next time your bike needs a bit of fixing up. This tool kit is by Wild & Wolf and comes in a cool vintage-inspired tin. It contains two tire levers, a multi-function bicycle tool, 20 ml rubber solution, nine rubber patches, and a bone wrench and metal rasp. You can get your hands on this nifty bike kit for $25 at Modcloth.
These are just a few bits and pieces that you could accessorise a bicycle with. Do you ride a bicycle? Which of these bicycle accessories do you like best?
---
Comments
Popular
Related
Recent