There are some Halloween looks that should definitely only come out to haunt the holiday — it's the only day that it's okay to dress up like a slutty pumpkin. However, there are some Halloween costume staples that would be so much fun to wear year-round. Yes, some of us might find it fun to dress up like zombies on Mondays, but I'm going to stick to Halloween looks that aren't scary or disgusting for the sake of this list. Here's a look at some cute Halloween costume staples that would be fun to rock whenever we feel like it:
---
1

Eye Masks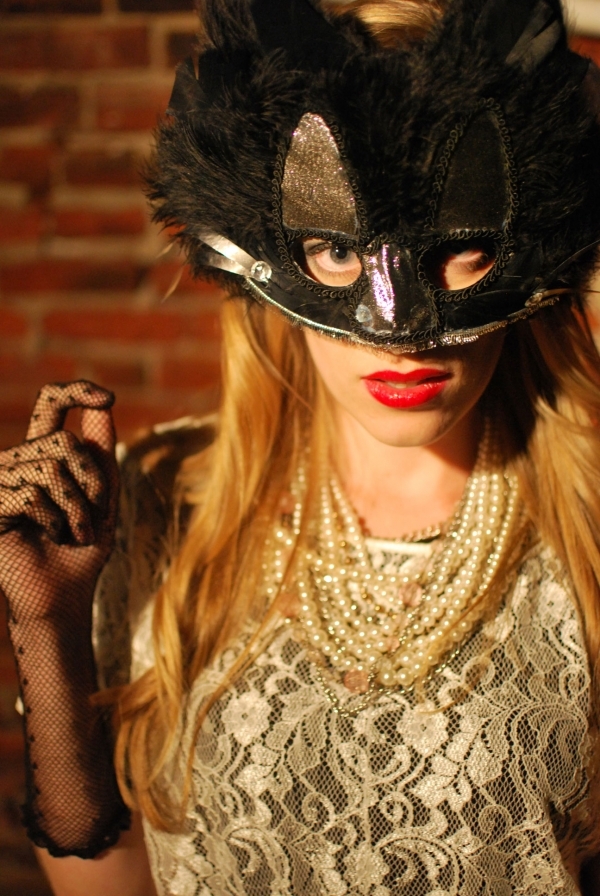 These accessories can instantly turn you into a superhero or a masquerade ball attendee. They're one of the best Halloween looks because they make you feel all mysterious, and they can look super stylish with fancy details like lace, sequins, feathers, and beads. Many of them also have eye hole shapes that give you an instant cat eye, no eyeliner required. They'd be great for everyday life because they'd be an easy way to cover up dark under eye circles. And since many of them are large enough to cover up eyebrows, you'd get the added bonus of saving time on plucking.
---
2

Adorned Headbands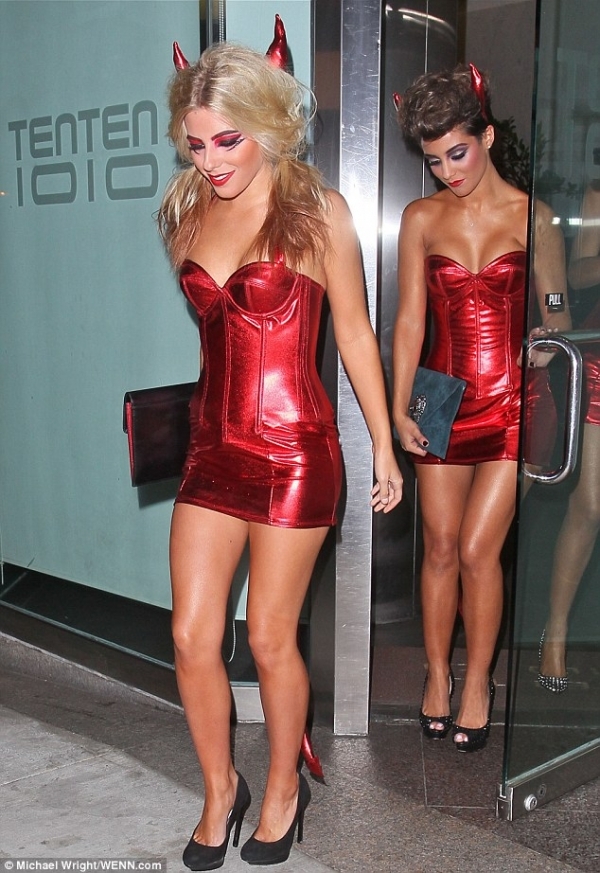 It's easy to find cute headbands of all shapes, sizes, and colors, but Halloween headbands are a bit more playful. You could warn the world to stay away from when you're having a bad day by wearing a headband adorned with devil horns, or you could wear a flapper-style headband when you're feeling flirty and fashionable. Headbands for Halloween costumes also come with cat ears and tiny witch hats. And who doesn't love cats and tiny hats? There are even headbands adorned with unicorn horns for when you're in a magical mood and headbands with antennae for those days when you feel like people just won't quit bugging you.
---
3

Thigh-High Stockings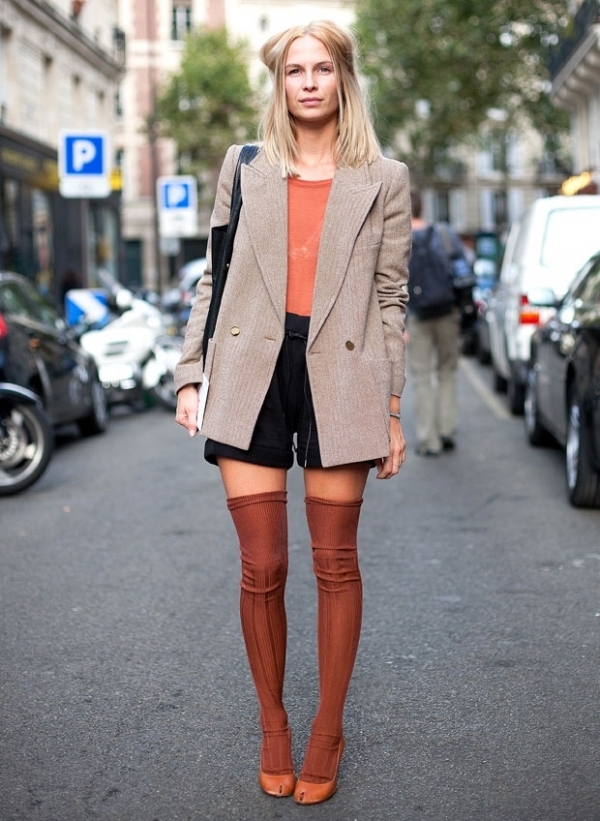 Stockings are extremely popular during Halloween — you can't have a sexy character costume without them. There are rainbow stockings for sexy Rainbow Brite costumes and bow-adorned white stockings for sexy Little Bo Peep costumes. You can't be a naughty bee without yellow and black striped stockings, and thigh-high fishnets covered in spider webs are a must for naughty witch costumes. These stockings are all super-cute, so it's a shame they're not in style. You can roll your eyes all you want, but are they really any worse than the printed leggings that are all the rage right now?
---
4

Corsets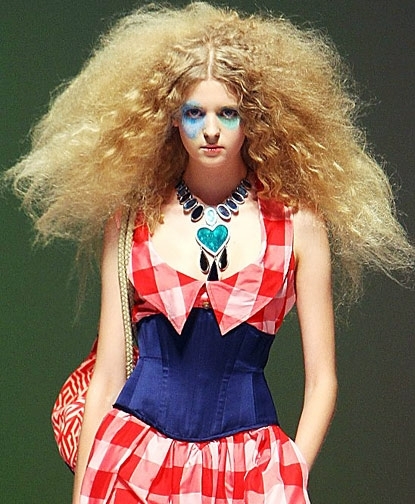 A lot of sexy costumes also come with corset tops. Naughty pirate, Playboy bunny, and beer maid costumes just aren't complete without them. They're great because they pull in the waist and create an hourglass figure, and any of them also give your bust a boost. Wearing lingerie as outerwear is frowned upon 364 days of the year unless you're Madonna or Miley Cyrus, but most corsets actually provide adequate coverage. And thanks to Halloween, there are so many styles to choose from — they come in devilish red or covered in animal print, and some are adorned with tiny maid aprons or superhero logos. So you can feel sexy whether you're cleaning the carpet or saving the day.
---
5

Wigs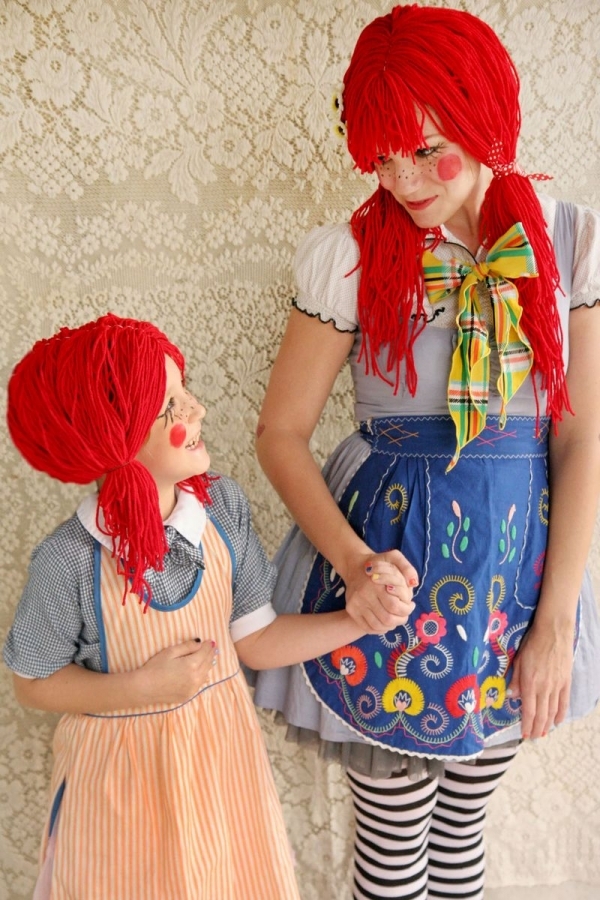 Why are wigs so frowned upon by women? We work way too hard to get our locks shiny and frizz-free, and sometimes we just don't have enough time to dedicate to making our hair look its best. You also can't quickly make the jump from short hair to long hair without going through the long process of getting extensions, and you can't dye your hair different colors every day. But with a collection of Halloween wigs, you could rock Marilyn Monroe's platinum curls one day and Katy Perry's blue "California Gurls" hair the next. You could even try out Justin Bieber's old hairstyle or Johnny Depp's "Pirates of the Caribbean" dreadlocks.
---
6

Creative Makeup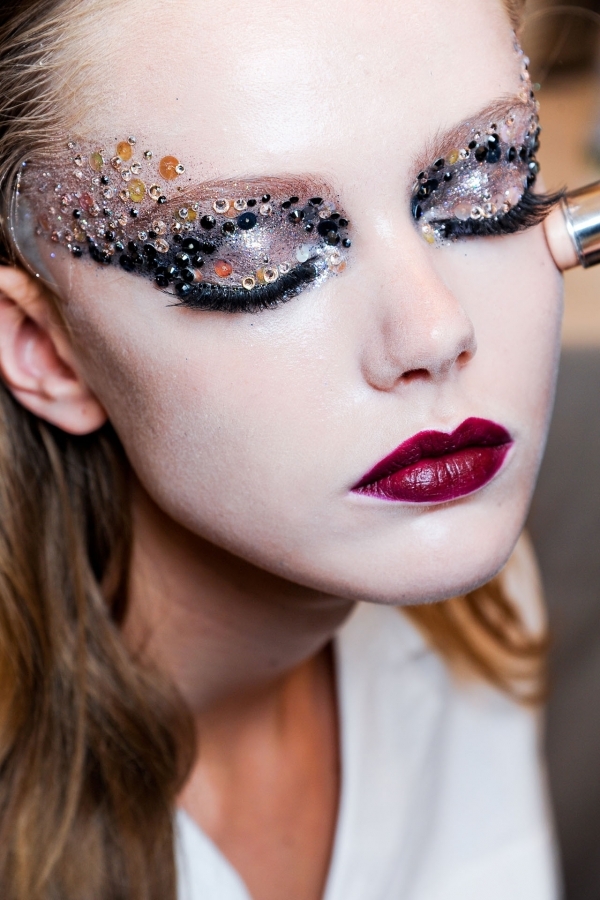 A lot of us like to experiment with our makeup, but Halloween is the one time of year that we really get to show off our skills. Makeup can be used to transform us into Cleopatra clones, dolls with gigantic eyes, or comic book characters. We can choose to turn ourselves into characters with blue, green, or deathly white skin, and we can rock the biggest pair of fake eyelashes that we can find. You basically get to create art on your face. However, since Halloween only comes once a year, you can only choose one look to show off. This simply isn't fair—how I am supposed to choose between Lady Gaga's rainbow-colored "ARTPOP" makeup and sugar skull face paint?
7

Wings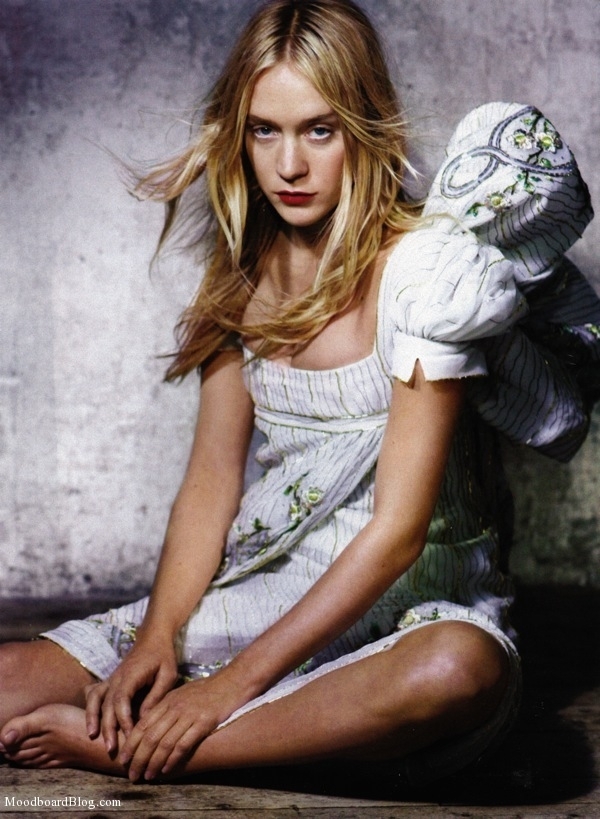 What's more whimsical than a pair of fairy wings? It's kind of sad that Halloween is the only time of year that you can step out of the house dressed up like Tinkerbell, because the world could use a little more magic. So many of us gals are obsessed with fairies, but we can only show our passion for pixies through tattoos, car decals, and tiny figurines. Isn't it about time that the fairy look became fashionable? Or is dressing like you're from Neverland never a good idea?
Okay, so I know that some of these looks seem a little too crazy to rock year-round. However, everyday fashion has way too may rules, and sometimes we work way too hard just to blend in. So are there any Halloween looks that you wish that you could rock year-round?
---
Comments
Popular
Related
Recent