It doesn't matter if you think your hips are too narrow or too wide, because they're beautiful just the way they are. That's why you should try to show them off as often as you can, whether you're wearing a party dress or a casual tank with jeans. All you have to do is style your clothing in a way that shows off your natural shape. Here are a few style tips that'll make any woman's hips look hot, whether they're wide or narrow:
1

Tuck Your Shirts into Your Pants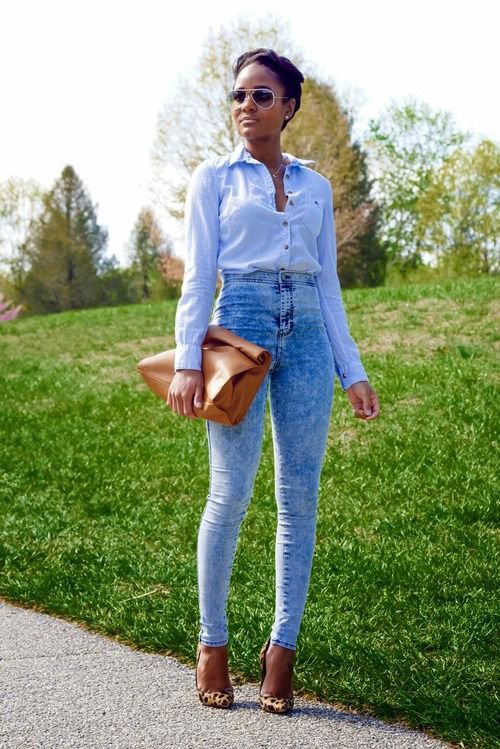 If you're wearing a long, loose shirt, then your hips aren't going to be visible. That's why you need to tuck your tops into your bottoms. That way, the world will get a better view of your shape. Just make sure that your shirt doesn't stick out of the bottom of your shorts, and that your shirt doesn't look wrinkled when you tuck it in.
2

Wear Tighter Clothes, but Fitting Clothes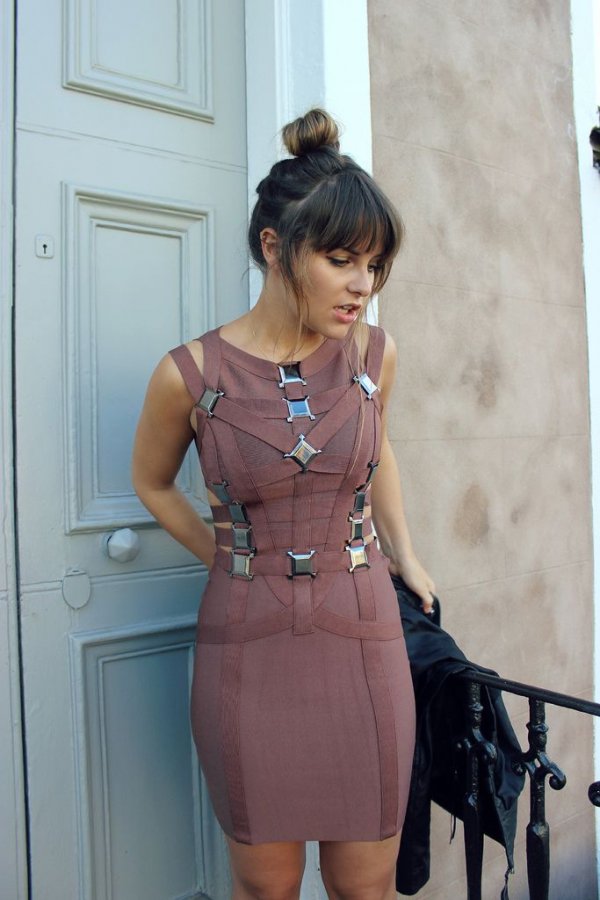 If you want to show off your hips, you should start by wearing tighter clothing that will accent your curves. However, that doesn't mean you're allowed to buy clothes that fit incorrectly. You need to find outfits that are available in your size, so that you don't look too frumpy or provocative while wearing them.
3

Wear Belts for an Hourglass Figure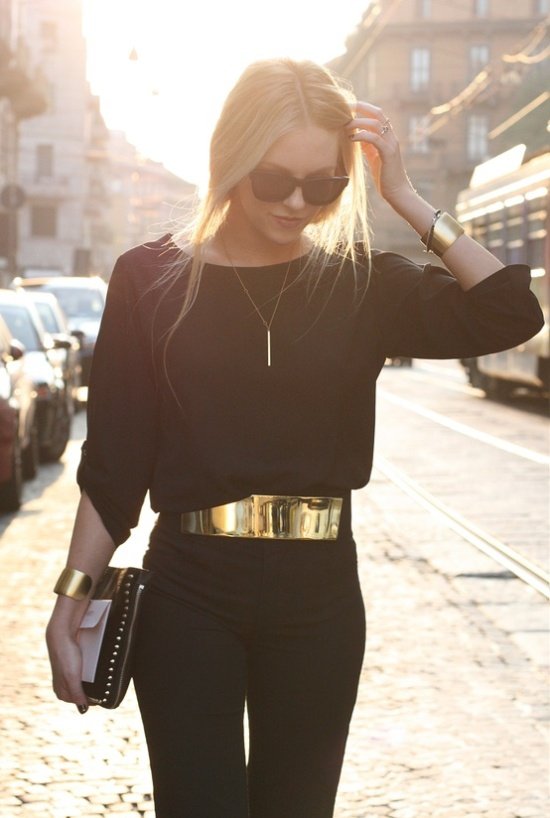 It doesn't matter if you're slipping a belt into your jean loops to keep your pants in place, or if you're adding a belt to your dress to keep your stomach looking slim. Either way, it'll make your hips seem sexier than ever. Why? Because it'll draw attention to the area around your hips and waist.
4

Wear Skirts with Ruffles to Add Width to Hips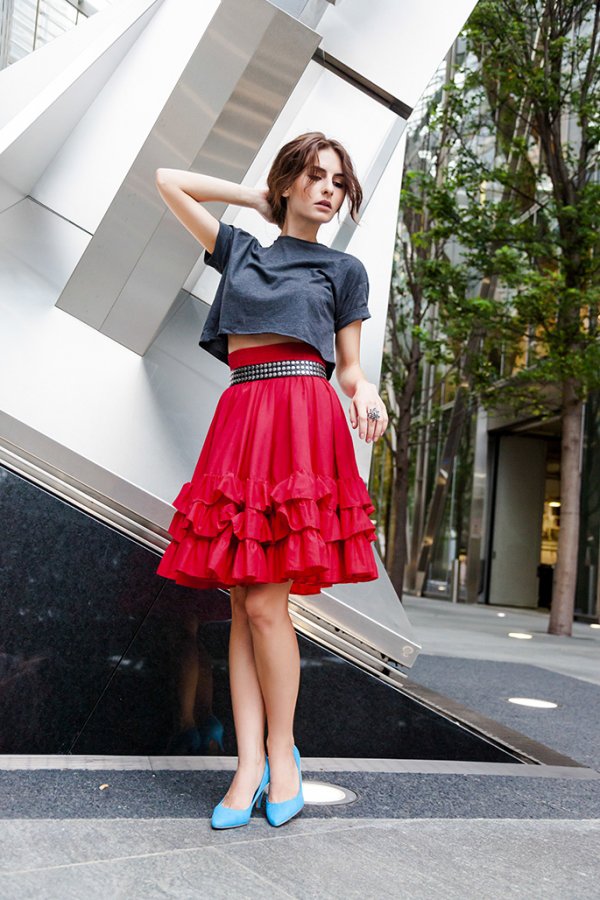 If you're insecure about the narrowness of your hips, there are always tricks you can use to fool others into thinking they're wider. The easiest thing to do is buy a skirt with plenty of ruffles on it. That way, the fabric will stick out and create the illusion that you have wider hips
5

Wear High Waisted Skirts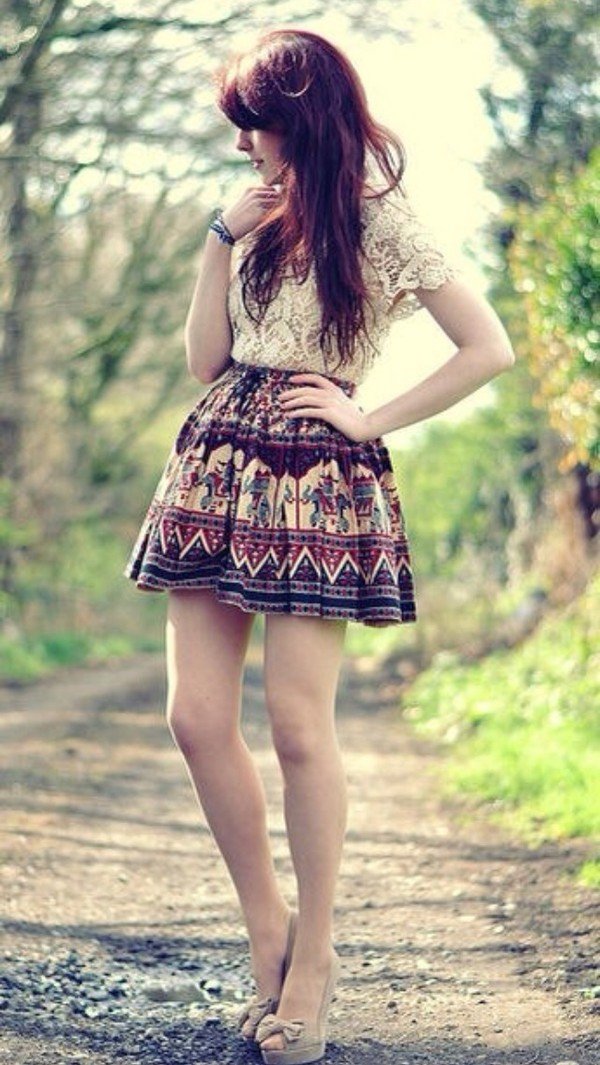 Why do you think this style has become so popular so quickly? It's because high waisted items make your whole body look fantastic! They'll make your waist look slimmer, your hips look wider, and your legs look longer. All in all, high waisted items are a recipe for fabulousness.
6

Wear a-line Dresses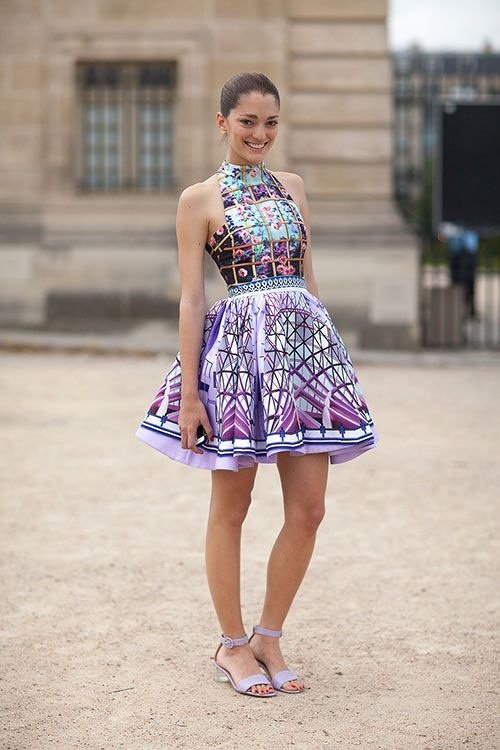 A-line dresses cinch at the waist and become wider at the bottom. So if you're uncomfortable with the small size of your hips, a-line dresses will make them appear wider. Since the dress will poof out, no one will be able to see your natural curves (or lack thereof).
7

Wear Bodycon Dresses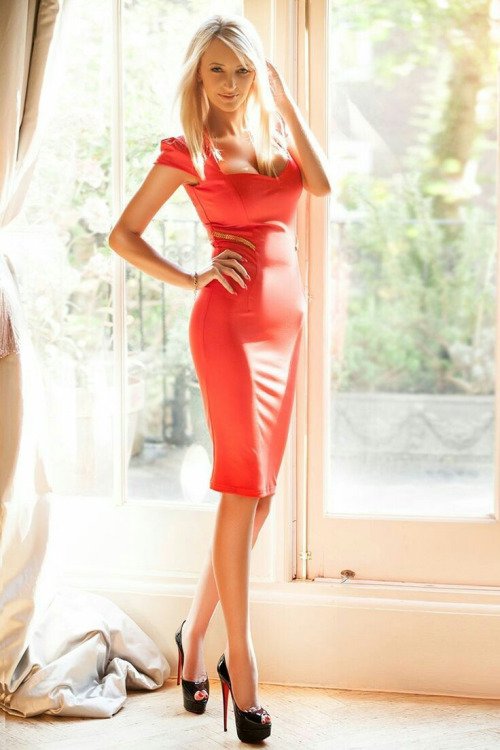 While illusions are all well and good for insecure ladies, it's important for you to learn to be comfortable with your body just the way it is. That's why you need bodycon dresses in your closet. They're skintight dresses that will accentuate your natural figure. It's the best way to start feeling more confident with the looks of your hips. When you wear the dress, you'll realize that you're perfect just the way your body is built.
You can make your hips look sexy, no matter what size you are. Are you happy with the size of your hips?