Finding clothes you love when you have curves can feel nearly impossible. However, it doesn't have to be. There are a few tips that can instantly help you find clothes that suit your body shape and accentuate your figure in the most flattering way. Sometimes it can be tricky to find outfits that you love but also make you feel comfortable in your body, but it's definitely possible, especially with a little bit of help from this list!
1

Wear Clothes with a Shape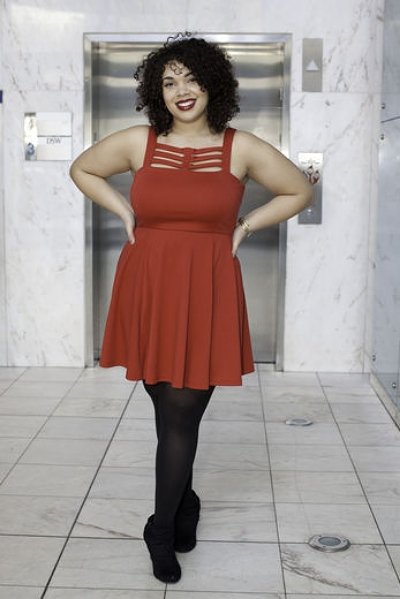 It seems pretty obvious that you can't wear a boxy dress or a dress without shape when you're curvy. They're just not flattering. No matter what you look like, I can pretty much confirm that if you have curves, clothes without shape probably doesn't look good on you.
2

Cinching Solves Problems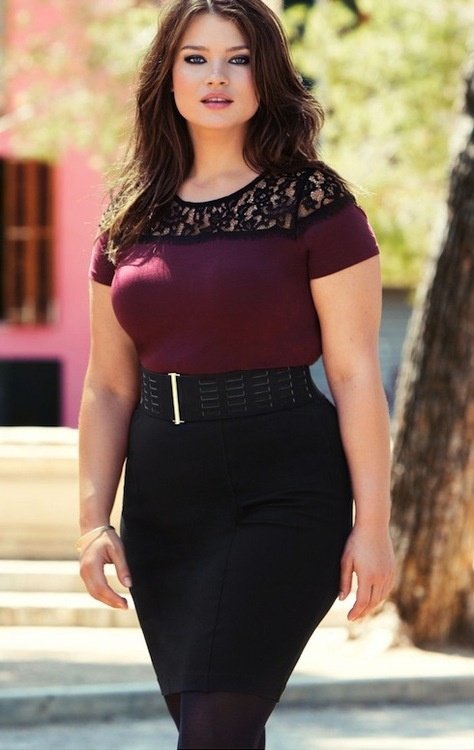 My biggest fashion rule is that a good cinched waist can solve all of your problems. Even if your outfit of choice doesn't have a cinched waist to begin with, a belt can fix that. Why is that my number one fashion rule, you're wondering? I love a cinched waist because it immediately creates the illusion of a waist, even if you don't have one, but even if you do an amazing waist, a cinched waist highlights that. All in all, it's a win-win!
3

Go Dark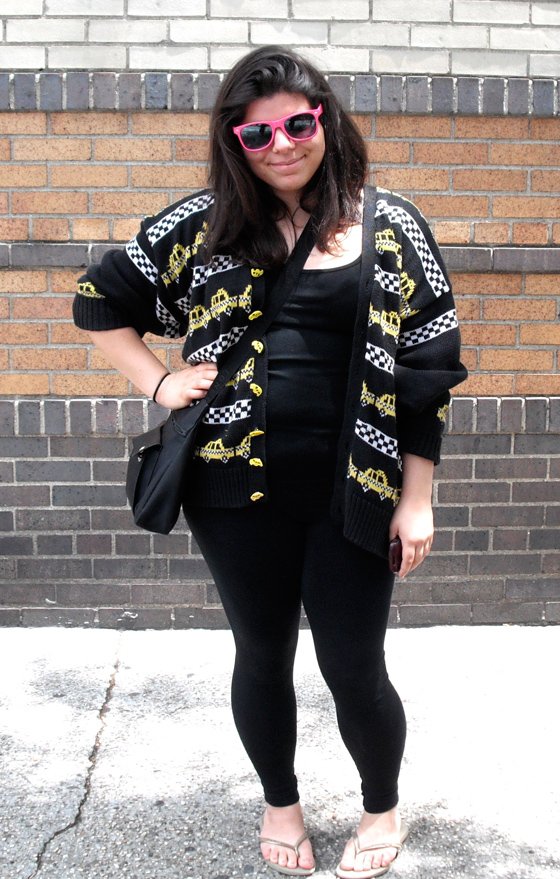 Look, I know that this is the typical advice for curvier girls, but it's so popular for a reason. What is it about dark colors that just hide all flaws? I always think that no matter your size or shape, dark colors are like fashion's Photoshop, hiding the areas that you want to hide!
4

Go for an Empire Waist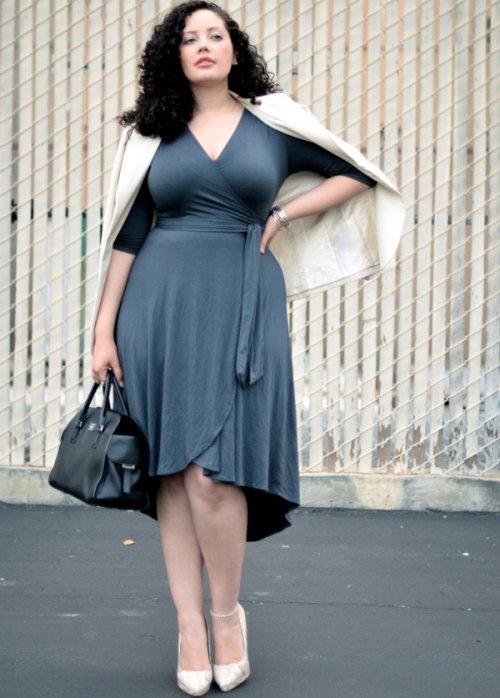 An empire waist is the perfect style for any girl with a chest. It's also great if you're looking to hide a tummy. For people who are looking to do both of these, an empire is right up your alley. If you're curvier on top than on bottom, you'll notice that the empire waist style is perfect for you.
5

Highlight Your Assets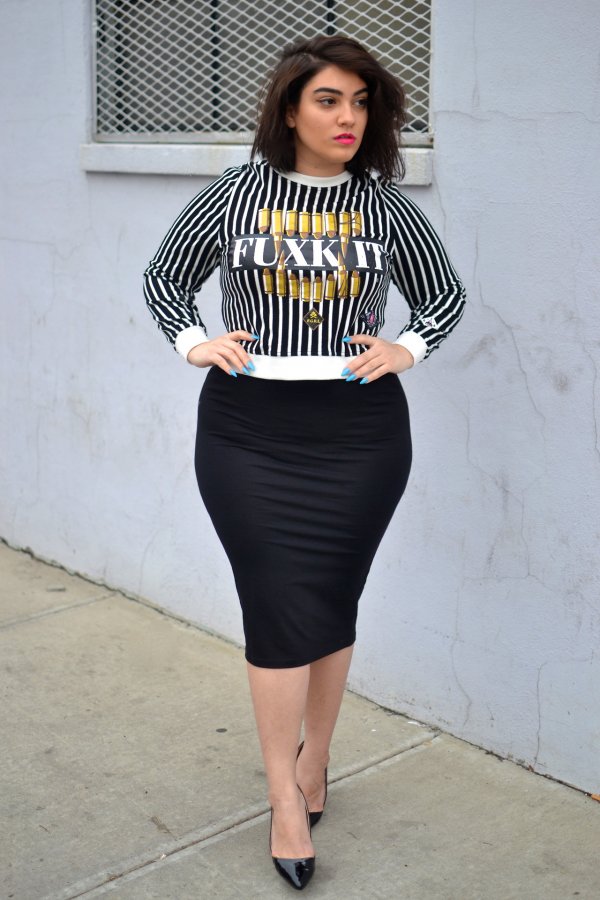 Every girl has those parts of their body that they just absolutely love. Pick out those parts on your body and learn to dress in a way that highlights them. Not only will you love what you're wearing, but you won't feel self-conscious with how you look because you know that your best features are being highlighted!
6

Learn What Looks Good on You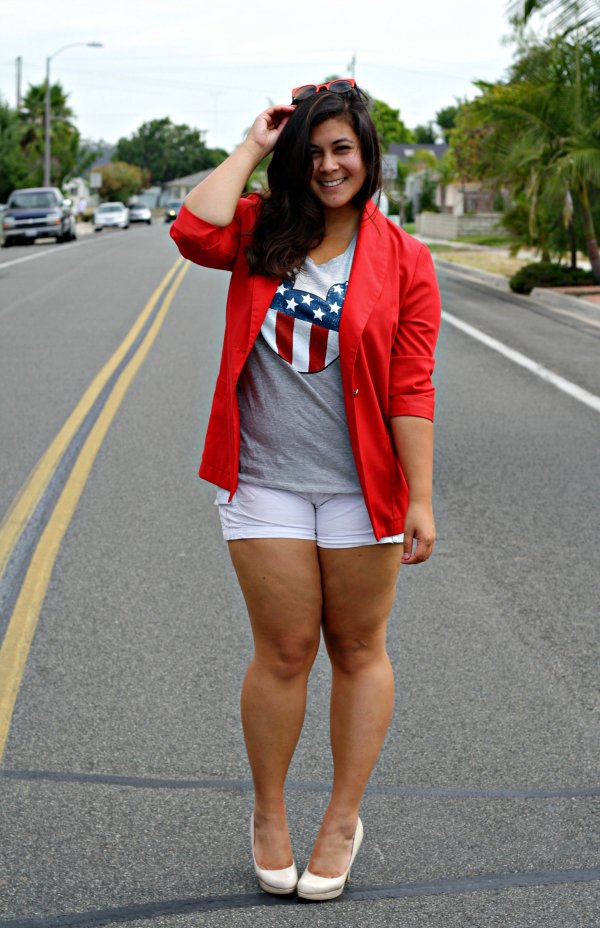 It's really about trial and error when it comes down to what looks good on you. You're not going to immediately know what does and doesn't look good on you. It's going to take some time in the dressing room (which I know we all dread). However, once you've figured out what flatters your figure, shopping for clothes will become so much easier because you'll already know what looks good!
7

Go Tailored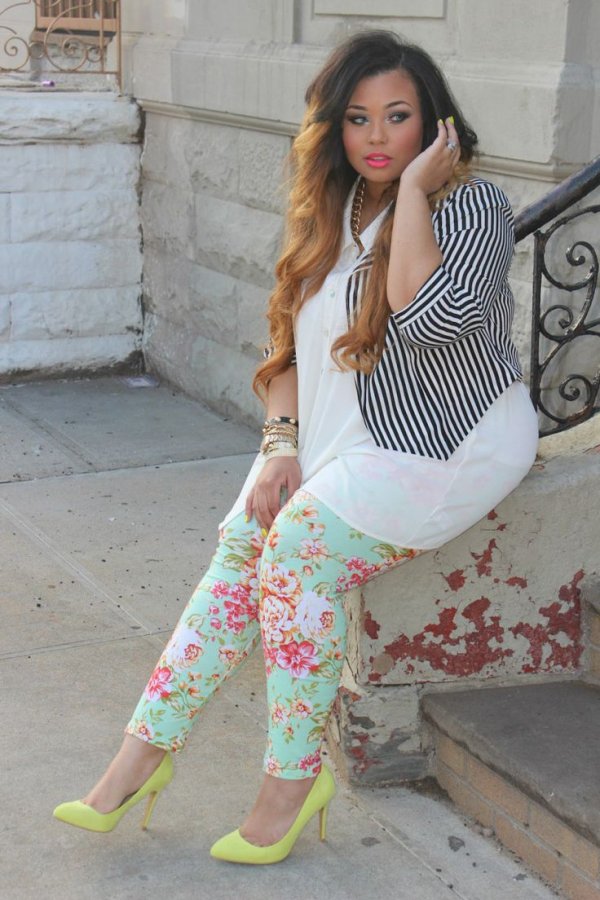 It can be easy to want to hide in baggier clothes, but don't do it. If you can't find clothes that fit well, find a tailor you trust to work some magic. You'll be surprised at the difference it will make when your clothes fit specifically to your body!
What are your tips for girls who want to flatter their curves? Let me know in the comments!