For many years I did not have any polka dot items in my wardrobe because I thought they were only for little girls. I now know how wrong I was! Polka dot items do not have to be for little girls only. If worn correctly, they can look very sophisticated. They can even look sexy or edgy depending on what you pair them with. I tend to go for the sophisticated look, but with so many styles to choose from you can wear polka dots in any way you like. A great place to look for polka dot items is Mod Cloth, which has a wide variety of fashions to choose from. It is also where all of these great polka dot pieces come from.
---
1

Flash Fête Top in Dots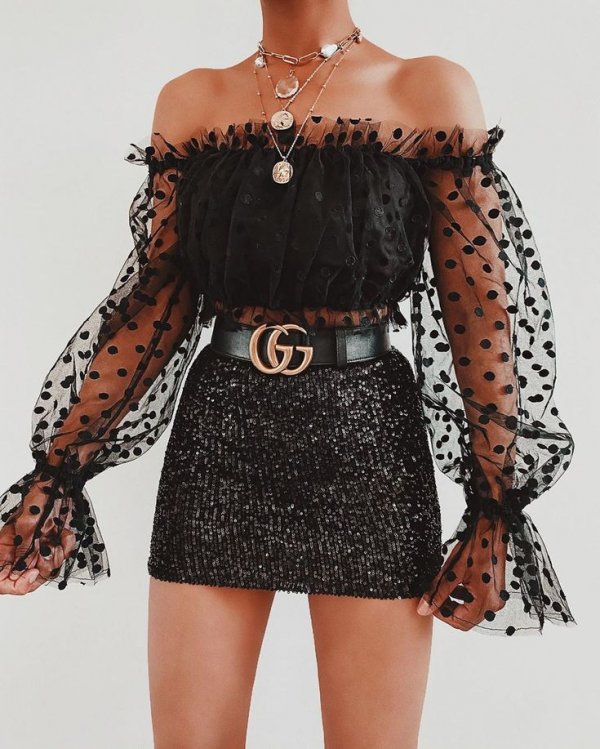 There is something incredibly special about shirts that have details in the back. They have a slightly sexy vibe, while also remaining fun. The Flash Fête Top in Dots is no different. The bow detail in the back is a surprising element of this top. From the front, it seems as if the sheer crème top with black polka dots is a relaxed top that is a little on the plain side. However, when you turn around people will see how great this shirt really is with the low cut back and bow detail. This top is one of the polka dot items that you will look fabulous in, especially if you wear it with colored skinny jeans. I think cobalt blue would be perfect!
---
2

Dreaming of Destinations Flat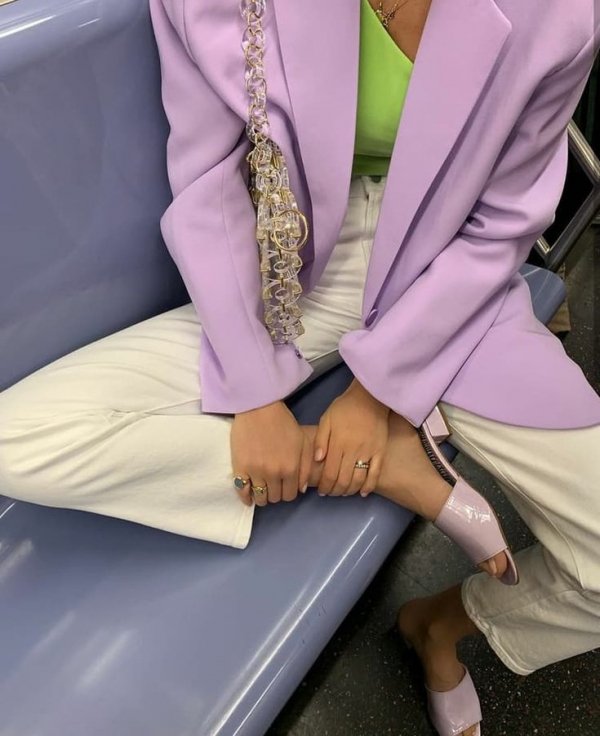 The Dreaming of Destinations Flat is the ideal flat shoe for shopping with the girls. Not only will your feet be comfortable, they will also look very stylish. The white polka dots on the heel of these shoes make the sky blue color pop. Also, the pointed toe prevents these shoes from looking dowdy. Instead, they are fun while also being sophisticated and chic. In fact, these shoes are classy enough that you could wear them to Sunday brunch with your grandma. My only complaint about these shoes is they don't come in a size 5 for my tiny feet; otherwise I would snatch them up.
---
3

Dupont Circles Top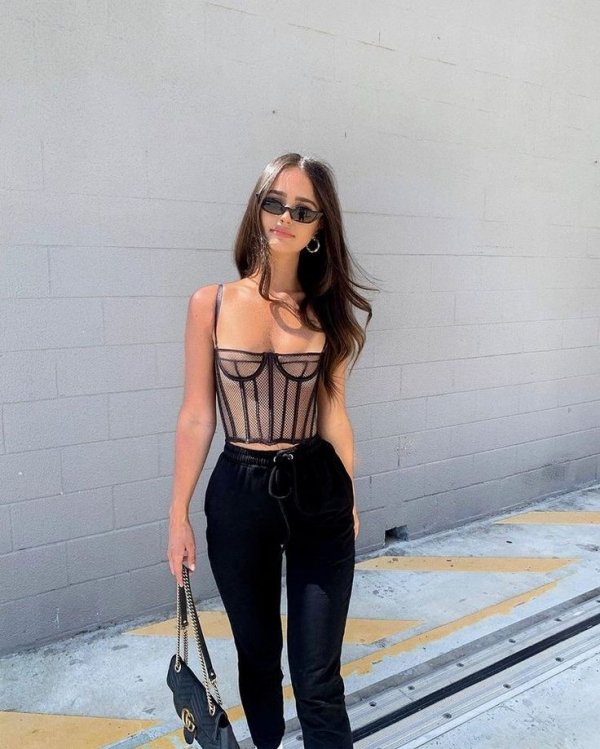 Peplum tops have the amazing ability to give any woman an hourglass figure, which is why I am so fond of them. I am especially fond of this top. It has a chic and sexy feeling to it that would make it perfect for a date night. The illusion neckline is flirty with the black mesh and polka dots. Can't you just see yourself wearing this top on a great date with a pair of gold dangly earrings? You would look absolutely stunning!
---
4

Neyla Dress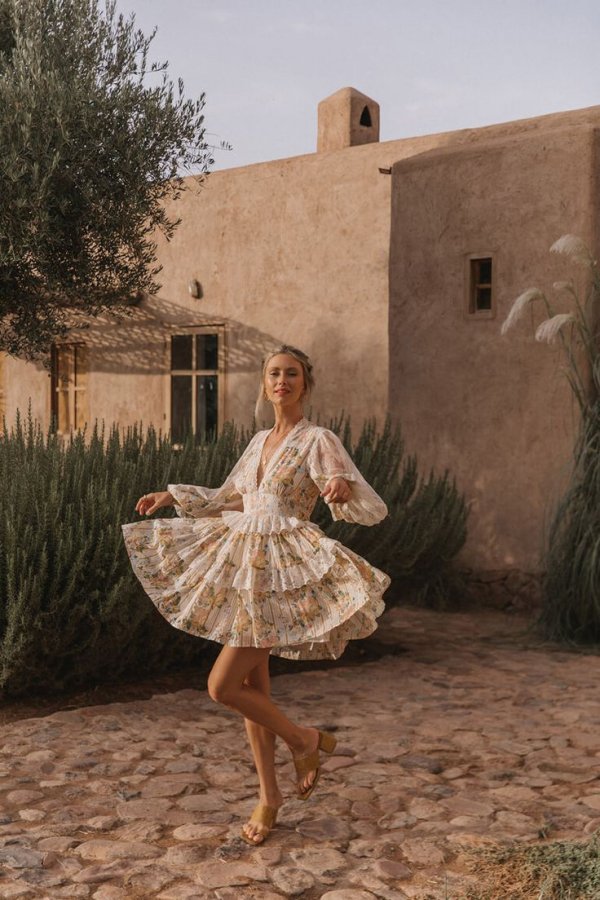 Sometimes dresses with polka dots look too cute. However, the Neyla Dress has just a touch of polka dots, which prevents it from looking like it belongs on an adorable five year-old. Instead, this is the perfect summer dress for a gorgeous lady. The simple navy blue with the white polka dots is fabulous for a summer day at the park. The spaghetti straps will keep your from getting too hot, and the full skirt will ensure you are comfortable and fashionable.
---
5

Fine and Sandy Blazer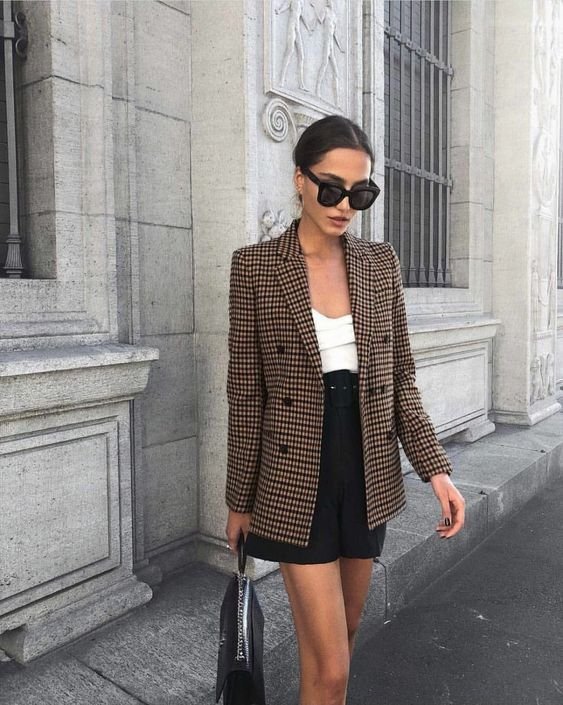 Suit jackets can be boring and predictable, but the Fine and Sandy Blazer is neither boring nor predictable. The white jacket with the small black polka dots is a fresh take on the classic jacket. While this jacket could easily be worn to a creative or casual office, I think it is the perfect jacket for a Saturday shopping trip. Paired with jeans and flats, this jacket will look great as you nab some great fashion finds! Both your jacket and your new looks will be the envy of all your friends.
---
6

The Sweet Life Pants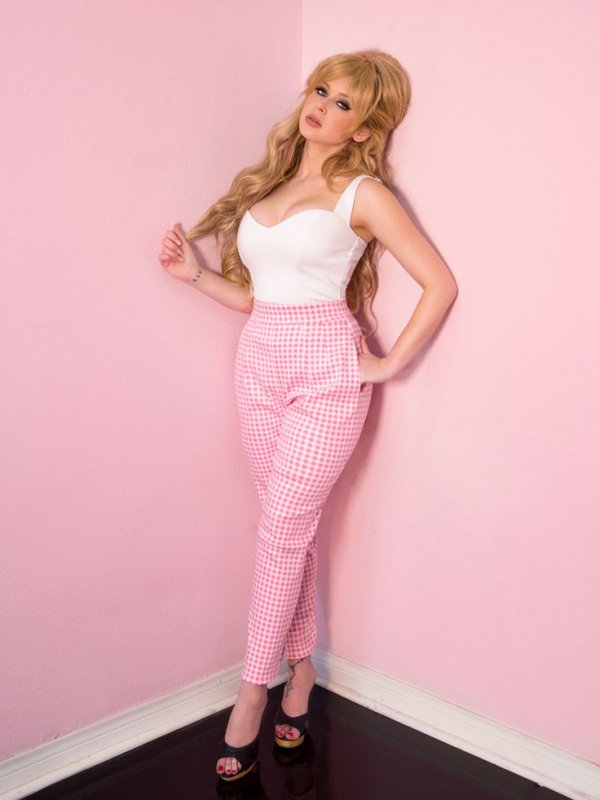 Since print pants are still in style, why not engage in the trend with a pair of polka dot pants? The great thing about these pants is the black and white keeps them neutral, which means you can pair them with almost anything. To keep these pants young, pair them with heels and a silky tank top, which will give you an outfit that is perfect for cocktails after work. You could even pull your hair back in a sleek pony tail for a very chic look. Just thinking about how fabulous this outfit would look makes me want to buy these pants!
---
7

Beach Blanket Bingo Two Piece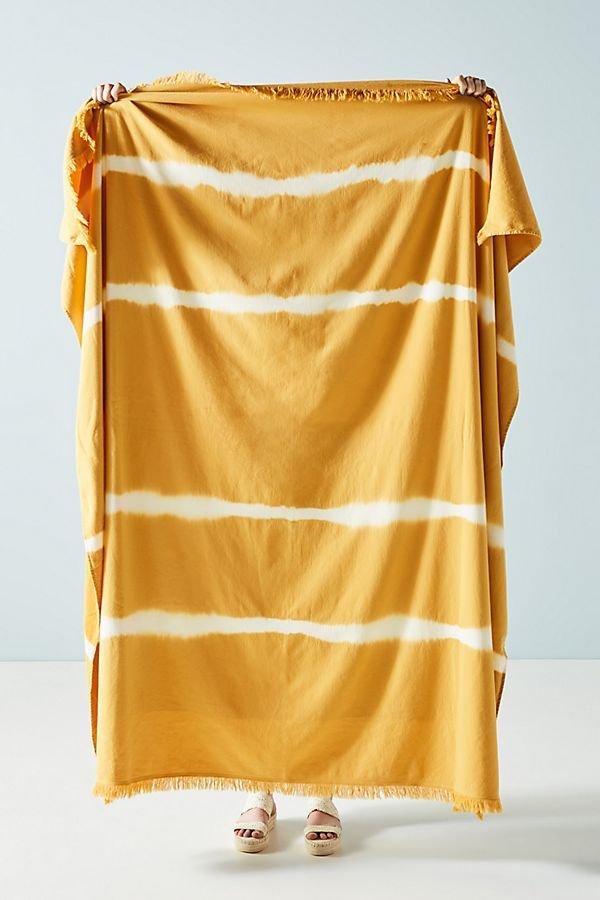 The Beach Blanket Bingo Two Piece is a vintage inspired bikini that is so much fun! Like the name suggests, this two-piece would be perfect for a day at the beach. I just adore the halter top and the ruching on the bottoms. I also love the big white polka dots that pop against this red bikini. I would have a blast wearing this two-piece at the beach, and I am sure you would too. There is nothing quite as fun as giving a nod to vintage style by wearing a retro swimsuit.
Polka dot fashion items have so much versatility. They can be sophisticated like they are on the lovely pair of flats or fun like they are on the retro bikini. Polka dots can even manage to be sexy when paired with the right fabric and style. Now that you see how great polka dots can be, don't you want to add some to your wardrobe? Which of these polka dot styles is your favorite?
More
---
Comments
Popular
Recent