Sexy dresses are a great way to show off oyur sexy legs, especially in summer! And there are so many sexy dresses out there, in all of my favorite shops, I just had to share them with you! Here are 8 sexy leg-showing dresses to try... enjoy!
---
1

Striped Sexy Dress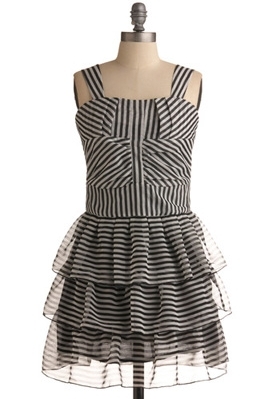 Price: $49.99 at modcloth.com
Stripes are not normally something that I can pull off, but ruffles are what makes this dress super cute and totally flirty! This adorable little number not only has a fitted little bodice to show off your curves but it also has sheer ruffles – three tiers to be exact. This would be a great date dress but guess what ladies? You can wear it out on the town with the girls or even if you are just heading to Starbucks for a coffee.
2

Lady of the Prairie Dress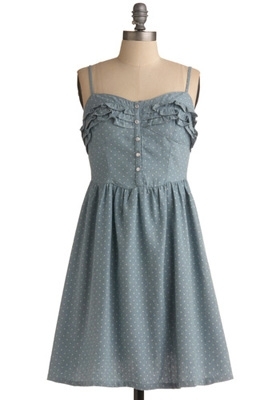 Price: $72.99 at modcloth.com
I love this dress because it is a little old school. Not only does it remind me of the Little House on the Prairie but it looks old-fashioned – but sexy. Sexy dresses do not mean that you have to reveal everything you got! It could mean that the dress is simple but fitted – like this one. The color, the polka dots and the detail along the upper half is what makes this adorable dress hot!
---
3

Lace Dress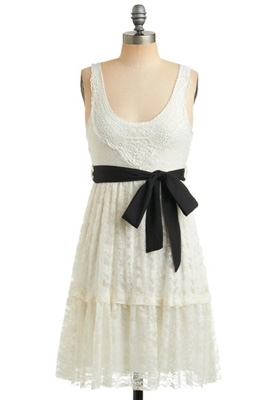 Price: $54.99 at modcloth.com
Lace is something that I absolutely love. I like the feeling of it, the sexy look of it and the beauty that it possesses and that is what this old-fashioned dress is all about! This hot, white little number is perfect for a lunch on the water or even an evening date! The black sash makes a fantastic contrast of the sparkling white and if you add in some black pumps and a silver chain you can look simple – yet sexy!
---
4

Sweet & Sassy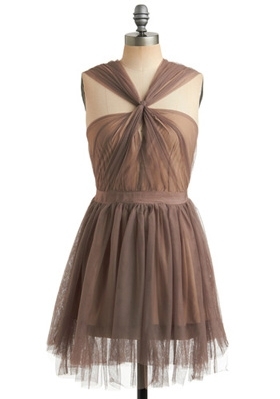 Price: $87.99 at modcloth.com
I love, love, love this dress! Not only does the smokey hue of it attract me but I love the design! It is super stylish, totally sexy and very short to show off those hot legs of yours. The bodice of this sexy dress hugs your frame and the keyhole design up top makes this beauty perfect for anytime you want to feel a little sexy.
---
5

LBD at Its Finest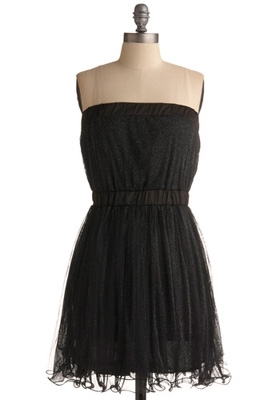 Price: $47.99 at modcloth.com
Every girl should have a little black dress in their closet right? Well this shiny, sparkly LBD is the perfect dress for the casual girl who is looking to spice up her closet. The material is super sparkly and the ruffle detail at the bottom heighten the level of sexy in this dress. I also love the fact that it's completely strapless!
6

Pretty in Pink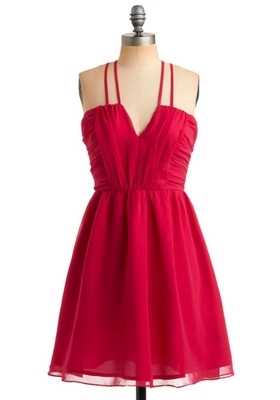 Price: $64.99 at modcloth.com
Summer is about bright and fun colors, who wants to wear dark and drab colors all of the time? This bright raspberry sexy dress is adorable, flirty and will get you noticed! The pleats in the front make it look beautiful and I absolutely adore the upper half – I mean, look at that detail on it! Throw on some toned down pumps and some chunky bracelets and you got yourself a hot little outfit!
---
7

Classic & Sweet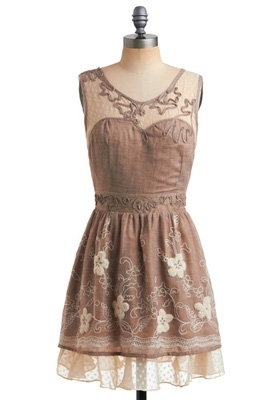 Price: $64.99 at modcloth.com
If you are looking for a dress that is romantic, sweet and perfect for any day of the week, this is it! Not only does it scream romance but ladies, it's so adorable! The textured dots, the sheer fabric combine with the beauty of the fit. This is one sexy dress that is classic in addition to being appealing.
---
8

Floral & Pretty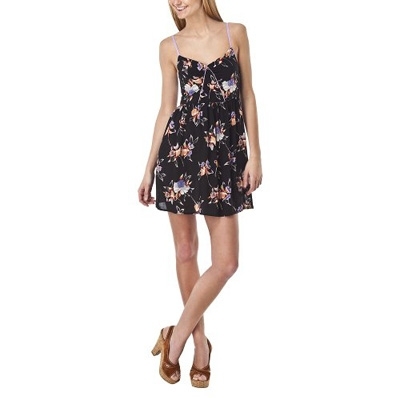 Price: $19.99 at target.com
Sexy does not always mean that you need to show a ton of skin. This is a simple floral number that shows off your curves, allows for your legs to peek through but it also is understated. I like this look a lot and I could honestly see myself wearing this everywhere from the beach all the way on a date with the BH!
As you can see ladies, there are tons of different sexy dresses out there that you can wear anywhere and at any time of the day. Don't reserve your sexy dresses just for date night, you want to wear them out a little bit too! So how about it, take that LBD out and show it off during the day! Where do you guys like to get your dresses from? I'd love some suggestions!
Top image source: kisforkani.blogspot.com
---
Popular
Related
Recent