Although a lot of people would argue that Kendal Jenner is simply known for her famous family, she becomes more well known for her supermodel work every single day. Regardless of how you know her, you must admit that she's insanely fashionable. Not only does she come from one of the most stylish families in Hollywood, but she's also a supermodel. She couldn't be more stylish if she tried! If you're looking to copy her style, I'm sure that these tips will have you covered. Whether you want to dress like her or emulate her entire look, this list is exactly what you're looking for!
Table of contents:
1

Don't Think about It Too Much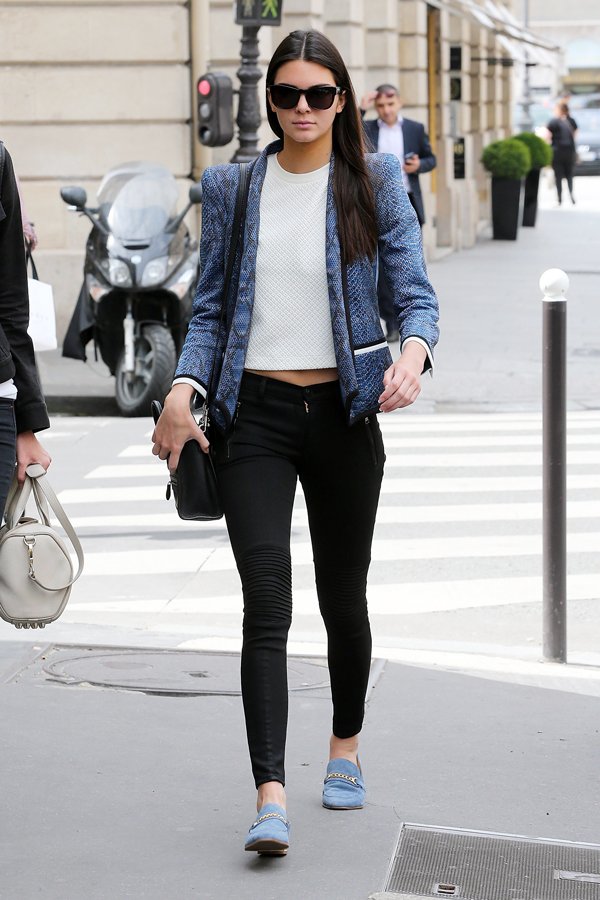 Kendall Jenner is from Southern California, and even though she's a supermodel now, she grew up as a tomboy, and it shows through in her style. Even though her style is always flawless, you can tell that she doesn't worry too much about what she's wearing. The first step to dressing like Kendall Jenner is by not thinking too much about your look.
2

Crop Tops and High-Waisted Anything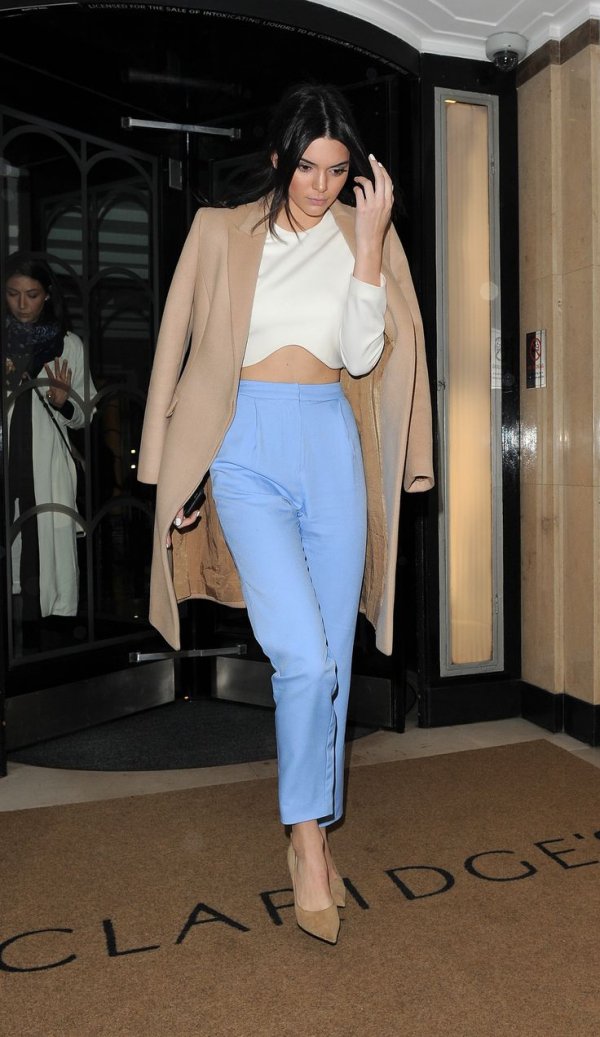 When you're as tall and statuesque as Kendall, you can wear just about any crop top and high waisted pants combination you want and you'll look phenomenal. If you're trying to recreate her nearly iconic look but can't quite get it right, wear a crop top, high waisted pants, and super tall heels!
3

Keep Your Hair Sleek and Your Makeup Minimal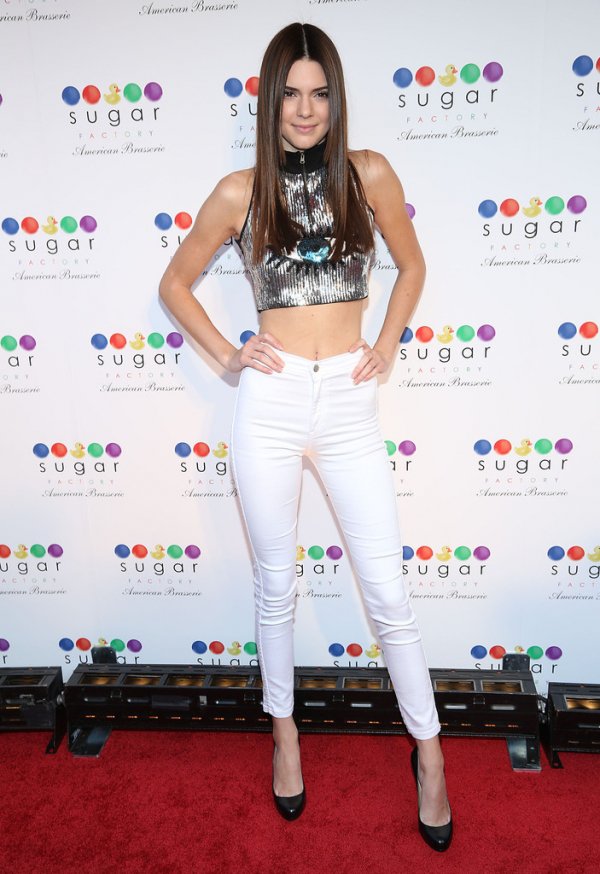 Even when she's not on the runway, Kendall tends to keep her hair pretty sleek. If it's not pulled back in a ponytail or top knot, it's usually down and straight. She's not like her sister Kylie, constantly changing up her hair, either. Her hair is pretty sleek and simple, and her makeup is just as minimal.
4

Wear Neutral Colors
Also unlike her sister Kylie, Kendall doesn't really go for bright colors or loud statements. If you want to dress like Kylie, try to stick to white, black, nude, and other neutrals, as well as a few pastels thrown into the mix.
5

Be Minimal but Bold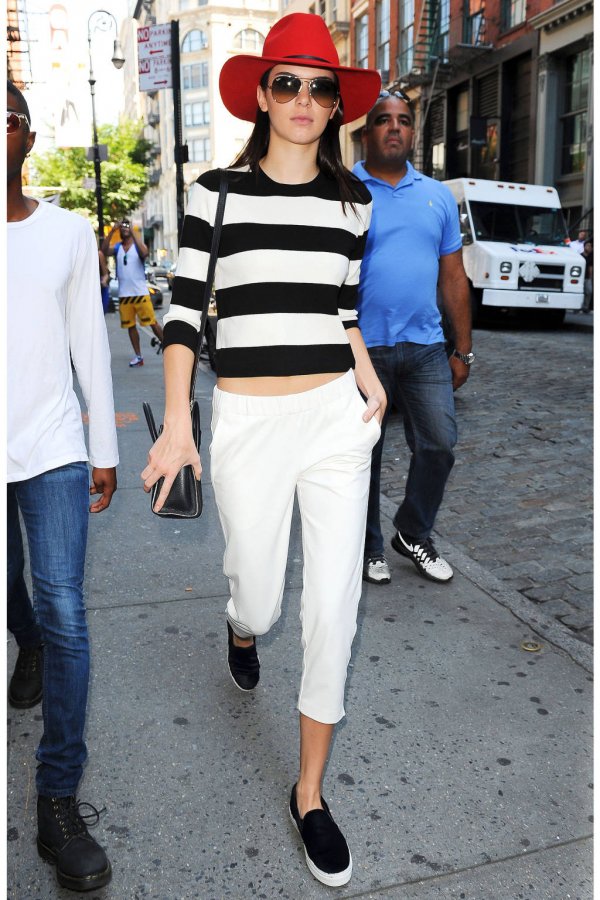 If there were one defining term to describe Kendall's style, it'd probably be minimal. Even if her style is minimal, though, she's always making a style statement. Her style is bold in its simplicity. Whether she adds a dramatic coat or she wears a jumpsuit, her style is always simple but bold.
6

Rock a Middle Part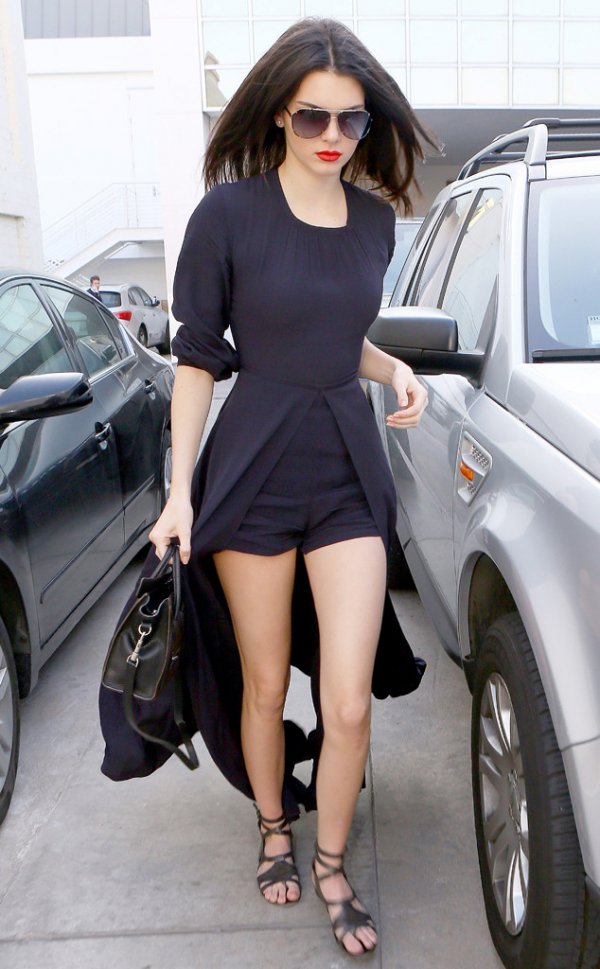 Kendall Jenner is almost as well known for her middle part as she is for her last name. She's been rocking the middle part for years now, and if you can't quite lock down her look, try wearing a middle part to see if that completes your look!
7

Don't Forget Her Beach Roots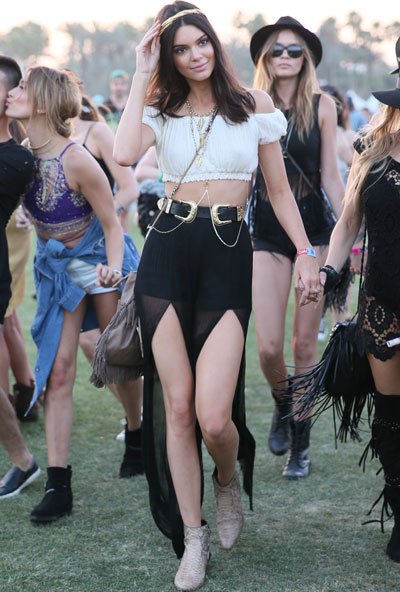 At the end of the day, though Kendal is a SoCal, beach girl at heart, and her style reflects that most of the time. She's often seen in boho clothes when she's not walking the runways or streets of whichever Fashion Week she's modeling in. Tousle your hair a little bit, wear clothes that you'd wear to the beach, and let your inner Kendall Jenner out!
Do you want to dress like Kendall Jenner? How do you try to incorporate her style into your wardrobe? Let me know in the comments!
Please rate this article