When it comes to style there is always something to be gained from a little bit of inspiration, especially when that touch of encouragement is coming from some of the most fashionable celebrities on the planet. If nothing else, the change of seasons always calls for a bit of revamping. Whether your style embodies the sleek polish of New York City, the laid back ease of California, or a chic rendition of generational classics, there is definitely a reason these seven most fashionable celebrities continue to be ones to watch this year. So find your style soul sister and enjoy the great looks that are sure to follow.
---
1

Jessie James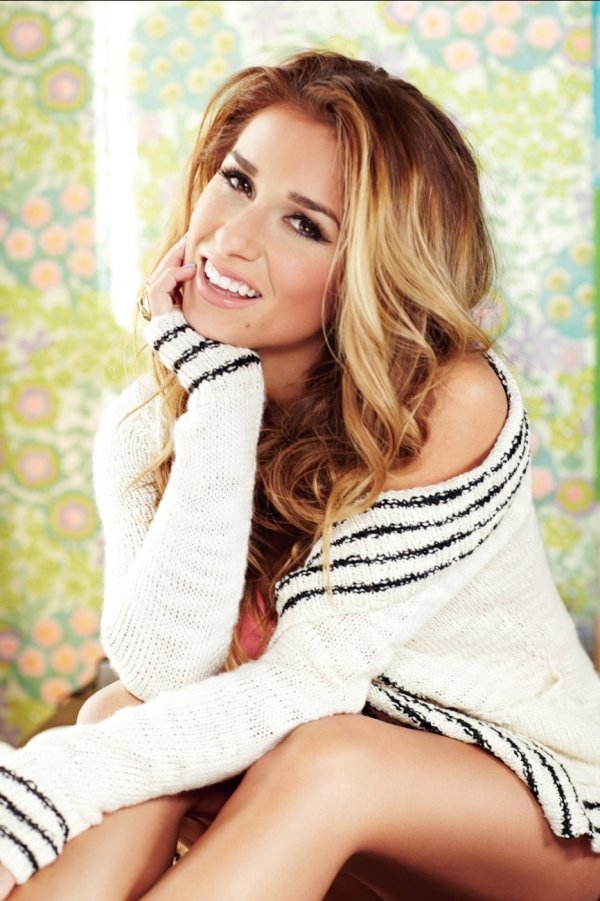 She may just recently be finding her way to some of your radars with her reality show romance to Denver Bronco's wide receiver, Eric Decker, but there is a reason Jessie James is one of the most fashionable celebrities to emulate this year. Southern Belle meets a young Brooke Shields, Jessie's style is both flirty and fun. Combining the rugged, relaxed vibe of country with a modern L.A. twist, Jessie is the lady to look to when you want to add a bit of va-va-voom to your style. Whether its a cozy sweater, form fitting mini or even a bikini, the southern songstress consistently sports signature jewelry, including a simple gold "J" necklace, with most of her ensembles. Sticking with personal pieces that express your sense of individuality, especially when it comes to classic accessories, is one trend that will never go out of style. So, feel free to take notes!
---
2

Lana Del Rey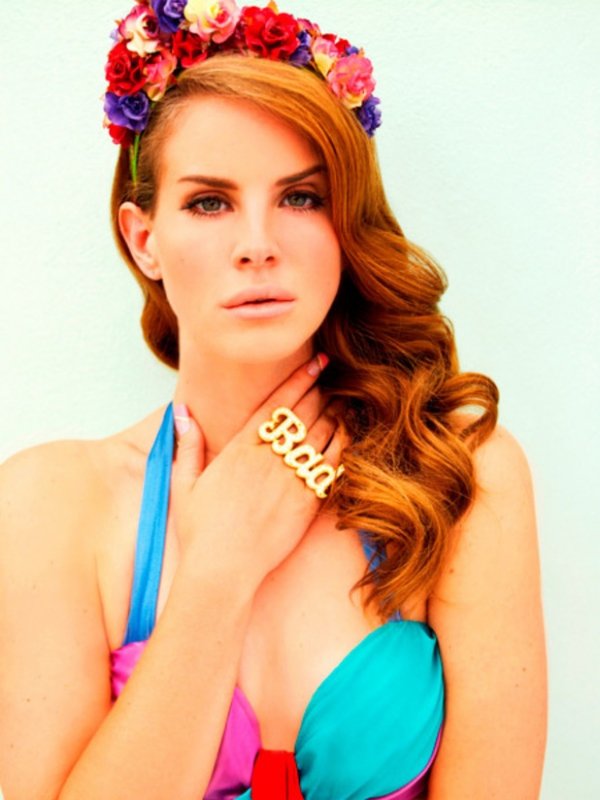 This singer-songwriter is the ultimate sixties throwback. Emulating the flawless sex appeal of Brigitte Bardot, with a touch of modern rock, Lana Del Rey knows just how to take a classic look and make it all her own. With big hair, dark liner and great vintage pieces, she is the ultimate inspiration for ladies who love to reinvent trends of the past. Her ability to combine traditionally masculine pieces like leather with the soft femininity of lace and baby dolls is totally unique. My advice: Keep an eye out for the looks she has in store, especially if you are a lady inspired by this cover girl's take on vintage-meets-underground.
---
3

Sienna Miller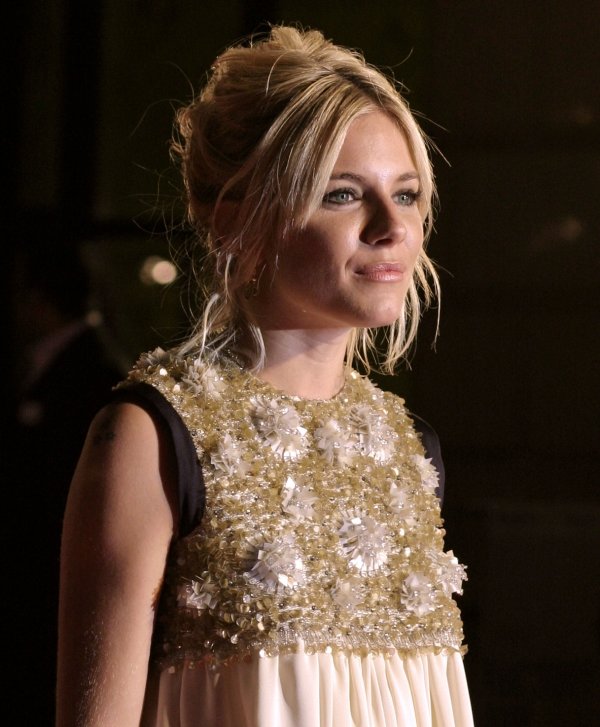 A personal favorite, and universal inspiration for nearly everyone, Sienna Miller has perfected the art of taking risks the right way. Almost always a step ahead of the fashion world, Sienna commits to looks she likes and knows how to tailor them to fit not only her personal style, but her physical frame as well. If you're a fan of high fashion meets bohemian chic, she is one celeb worthy of attention. With Sienna Miller, an eclectic look is the only way to go. Let's be honest, who else could get away with sporting a fur lined parka during a daily jog? Jude Law, eat your heart out.
---
4

Blake Lively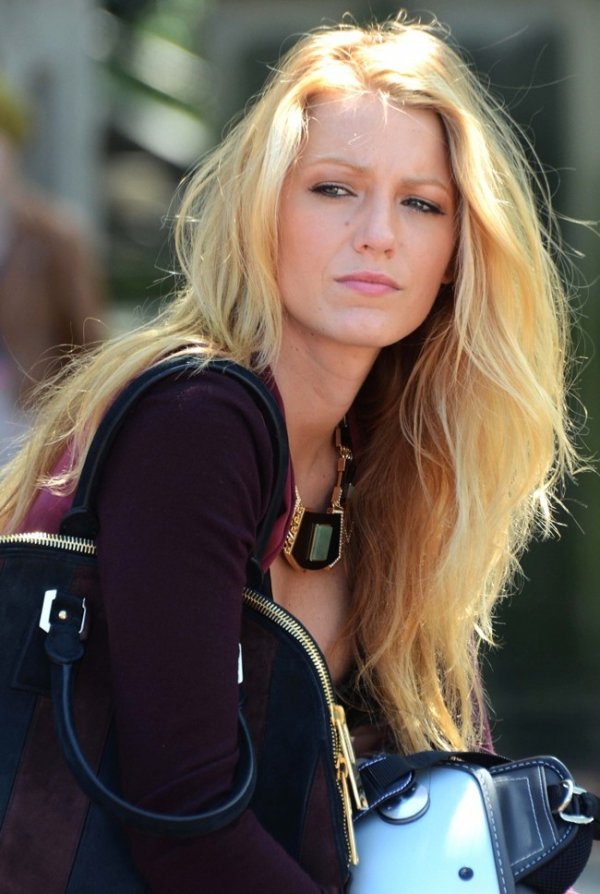 The essence of high fashion done right, it is no wonder Christian Louboutin named a pair of his red sole wonders after this beauty maven. Since the onset of her Gossip Girl days, Blake has sported some of the most high fashion designers on and off the small screen, but what makes her so inspiring is that often times her tabloid shots are just as well fashioned as her most thought out red carpet looks. If there is one piece of advice we can take away from this fashionista it is that every part of a look matters. Statement pieces like a colorful jacket or clutch or a cashmere scarf can transform an ensemble, so don't skimp on the accessories.
---
5

Jennifer Lawrence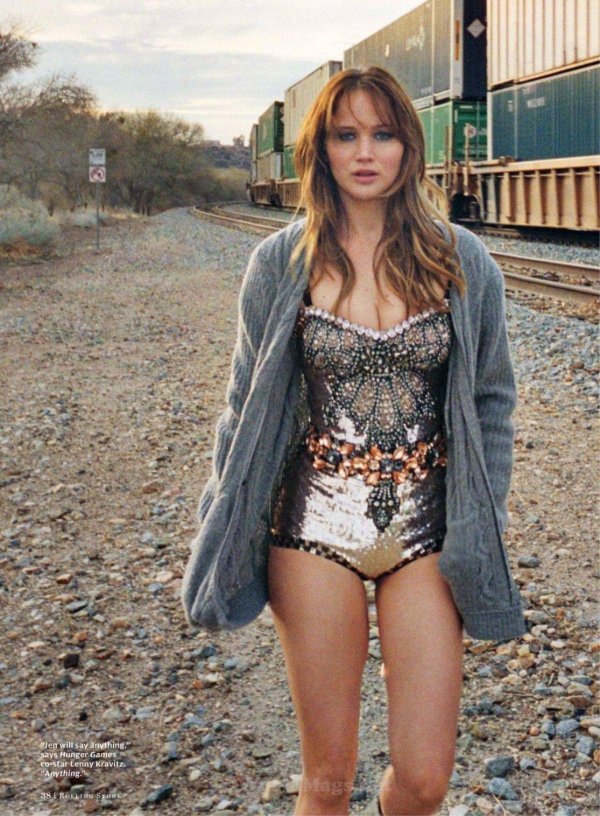 Sometimes it is important to remember that fashion isn't only about what you wear, and while Jennifer Lawrence is a style goddess in her own right, what makes her so inspiring is the confidence she sports with each and every ensemble. The truth is feeling comfortable in your own skin is the quickest way to looking and feeling like the sexy fashionista you are. The absolute queen of effortless chic, J-Law is a great go-to when you're in search of casual inspiration that screams "Going to dinner... and then a movie premiere." Though there is much to be learned from the beautiful Hunger Games star, the best take away is definitely to couple every outfit you sport with a sureness to match.
---
6

Kerry Washington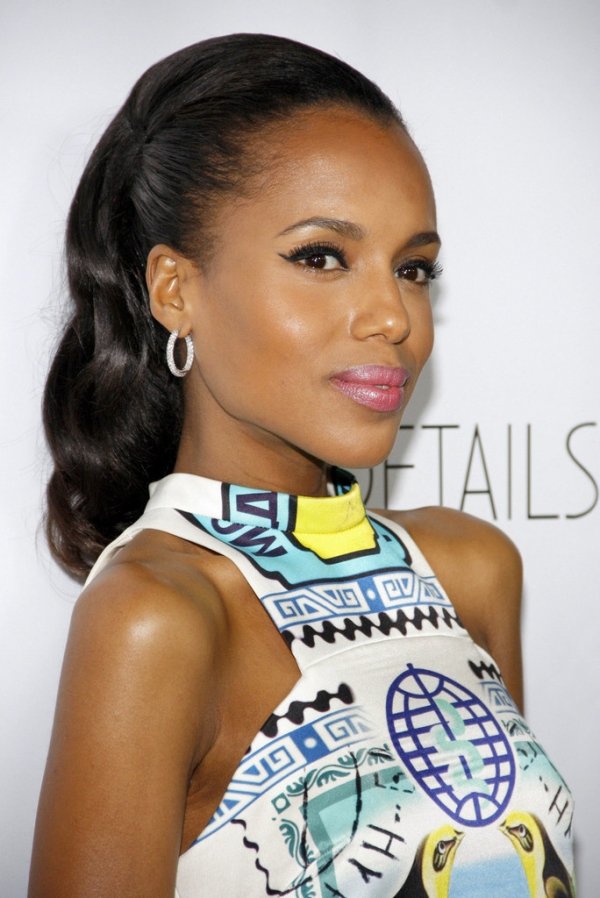 If there is one word to describe Ms.Washington it is without a doubt "elegance." From the unreal wardrobe she works on the set of Scandal to the jaw dropping gowns she dons on the red carpet, Kerry Washington typifies everything refined. Consistently opting for sleek, classic looks this flawless celeb is the ultimate muse for ladies in favor of a polished and understated style. Not to mention, there is something to be said for a woman who understands what looks work for her, and this is a skill Kerry has perfected. Recognized as a fashion icon by the likes of Vanity Fair and People Magazine, clearly we're not the only ones who can't get enough of this rising "It girl."
7

Emma Stone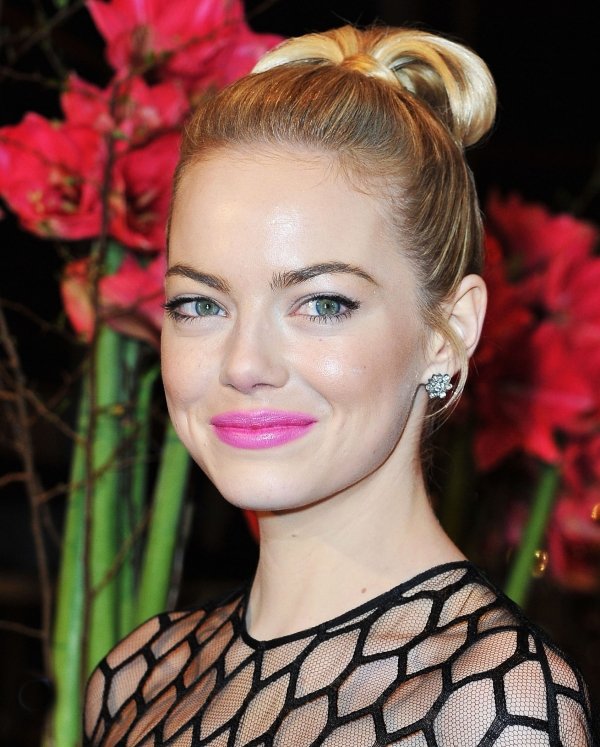 With a fearless attitude and eye for downtown style, this funny girl turned superstar has developed a look all of her own. From Rag and Bone jeans, red lips and Ray Bans to the high end designs of Antonio Berardi and Alber Elbaz, Emma Stone exemplifies every woman's need to evolve and transition between comfortable styles and edgier looks. Taking pieces like a pants suit and button down and pairing them with bright pumps, Emma has perfected the difficult task of owning masculine trends, while still looking fresh and feminine. As versatile as the roles she plays and the hair colors she works, Emma Stone's inspirational growth as a style star is just heating up. Keep an eye on her if hip and well tailored pieces are essential to your wardrobe.
The New Year is right around the corner, and there is nothing wrong with stealing a little creative encouragement from a fashion muse or two. Pairing your own personal style with your favorite celebrity trends can help you to re-wear pieces in fun new ways, and find future trends to test and try. Who are some celebrities you look to for inspiration?
---
Comments
Popular
Related
Recent