Although the ladies of the Oscars get the vast majority of the attention when it comes to fashion, the men try just as hard to find an outfit that everyone will be talking about for weeks to come. (Will Jared Leto just cut his hair already?) Love them or hate them, these men wore some of the best and most uniques looks of the night!
---
1

Adrien Brody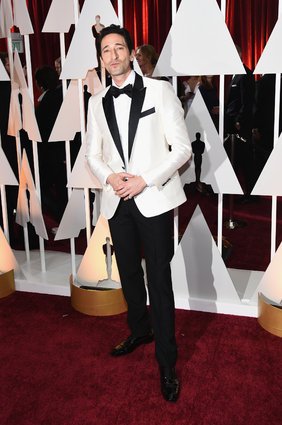 Adrien Brody looks classic Hollywood chic in this white and black tuxedo combination!
---
2

Ansel Elgort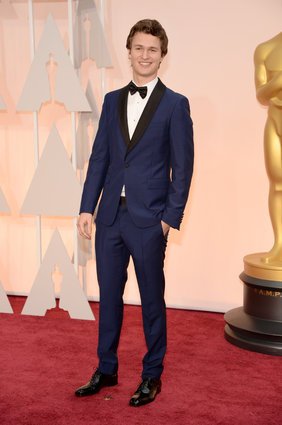 I love that Ansel Elgort tried to mix it up in this navy blue suit. He is only twenty after all, so he's definitely keeping it age-appropriate in this tux!
---
3

Benedict Cumberbatch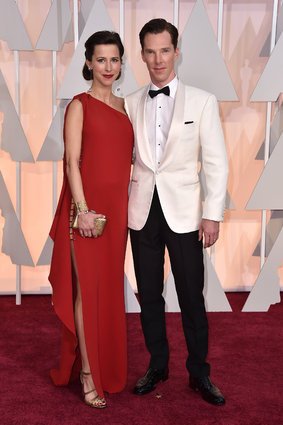 Okay, so I know that I said that Adrien Brody's look reminded me of classic Hollywood, but I want to retract that statement and give that title to Benedict Cumberbatch. He and his new wife look like they could've been on the red carpet in 1940s and I love it.
---
4

Adam Levine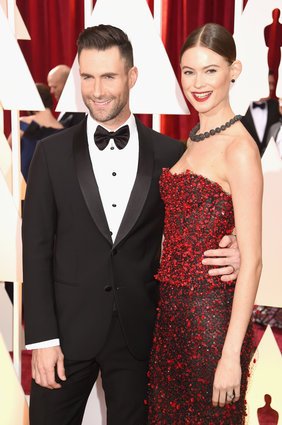 While trying to place my finger on what exactly about Adam Levine's outfit stood out to me, it occurred to me: the bow tie. It's such a classic look, but the bow tie adds a little bit of whimsy to the look!
---
5

David Oyelwo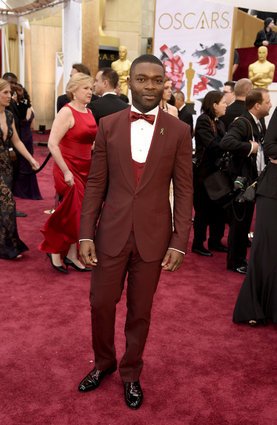 While I am positive that I've seen enough red on this red carpet to last a lifetime, I love David Oyelwo's red tuxedo on the red carpet. It's rare that you see a man go for such a bold choice, and I love it!
---
6

David Burtka and Neil Patrick Harris

It's hard not to love David Burtka and Neil Patrick Harris, no matter what they're wearing or what red carpet they're on. However, this one was extra-special, because Neil Patrick Harris played host. I love Neil's gray tuxedo and the contrast between both of their suits paired next to each other!
7

Eddie Redmayne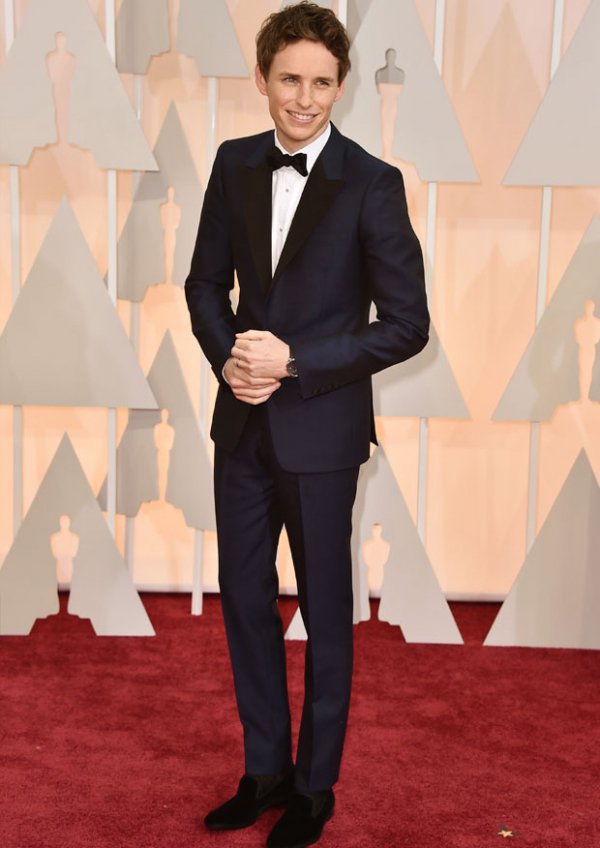 Yes, I know that Eddie Redmayne is in his thirties and married, but there's something about this look that seems so mischievous and boyish that I love considering he's at the Oscars, one of the most serious and revered events in Hollywood!
---
8

John Legend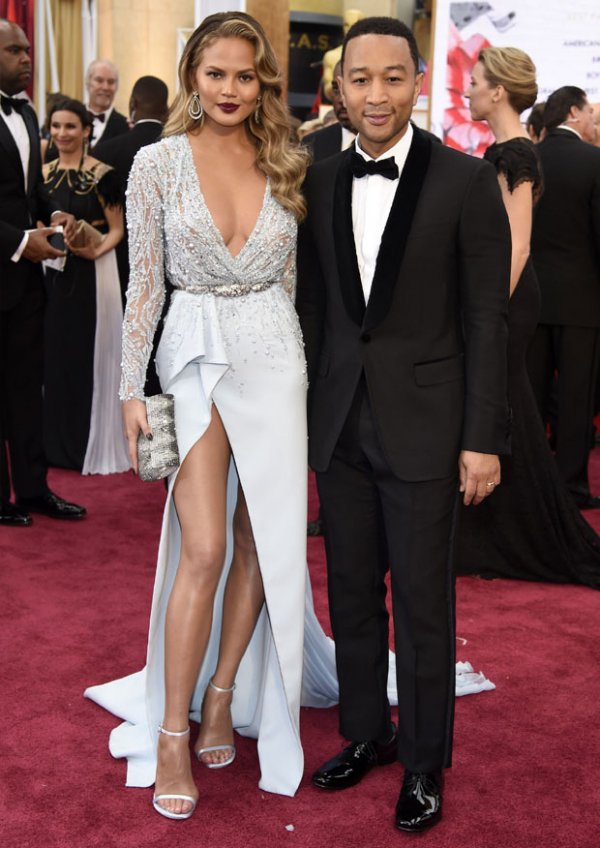 By now, I think everyone knows about my love for Chrissy Teigen and basically anything she wears, but I love her husband John Legend's tuxedo just as much! The skinny velvet lapel on his tuxedo jacket is such a unique take on a classic look.
---
9

Bradley Cooper and Clint Eastwood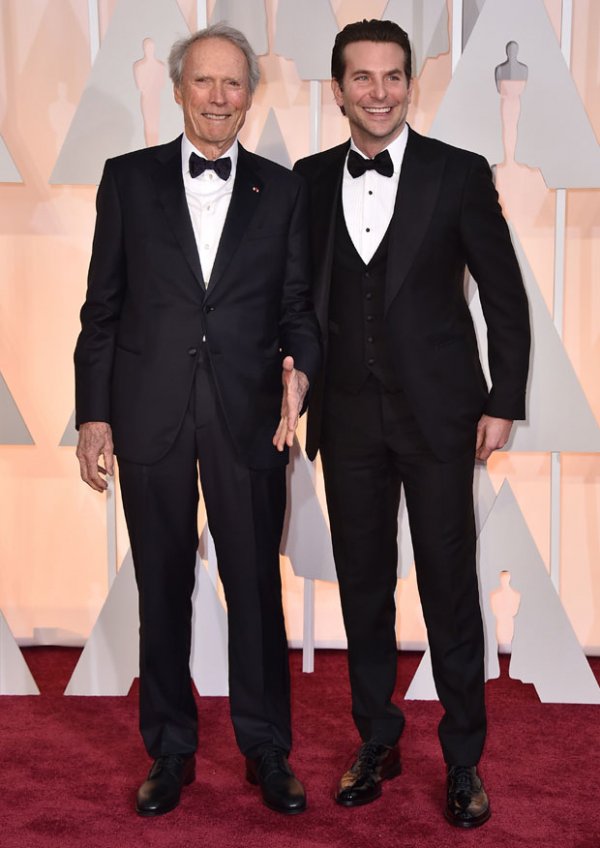 Although their Oscar looks may seem quite ordinary, if you saw Bradley Cooper's interview on ABC before the event, you'll know why I love it. He talked about how ecstatic he was to attend the Oscars with Clint Eastwood, and I love that they're in nearly-matching tuxedos. It really brought out the little boy who loves Clint Eastwood in Bradley Cooper, and I love that!
---
10

Justin Theroux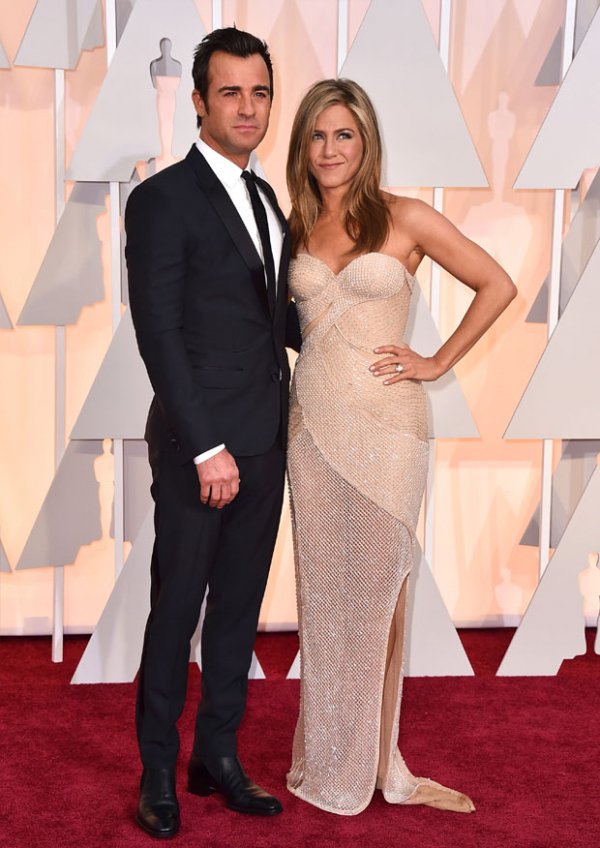 Of course, Jennifer Aniston looked so amazing in her gown, but her fiancé, Justin Theroux, has made an iconic look for himself in the skinny tie, and he continued on that tradition at this year's Academy Awards!
Which of these guys were your favorite looks at the Oscars? Let me know which tuxedos you loved the most on the red carpet in the comments!
---
Comments
Popular
Related
Recent