Oscar night is undoubtedly one of the biggest nights in fashion, and it also marks the end of awards season for Hollywood, making it one of the biggest nights for Hollywood as well. If you're watching the Academy Awards more so for the fashion than for the movies, than this list is perfect for you. I've compiled the best looks from this years Academy Awards, and you surely won't be disappointed!
---
1

Jamie Chung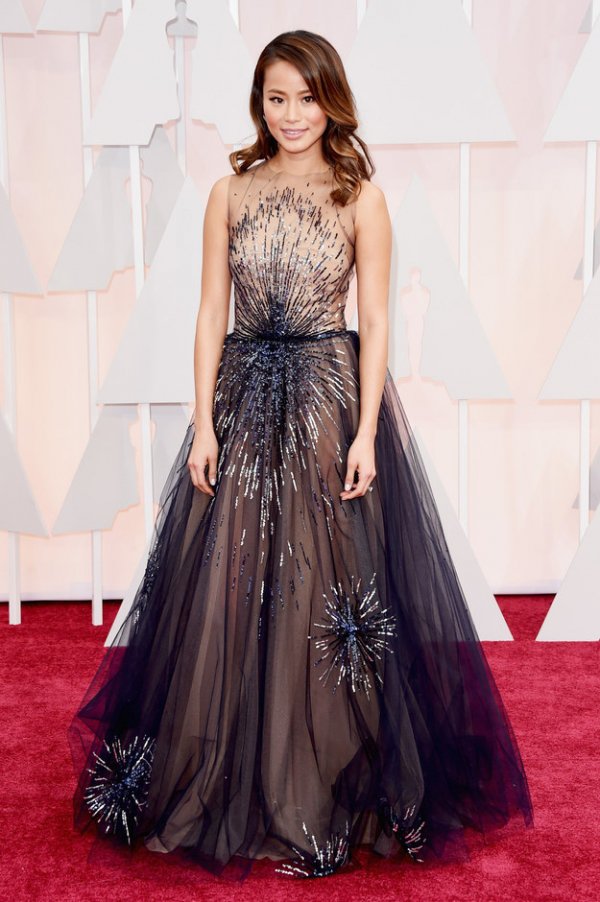 Jamie Chung looks like a beautiful firework in this Yanina gown!
---
2

Anna Kendrick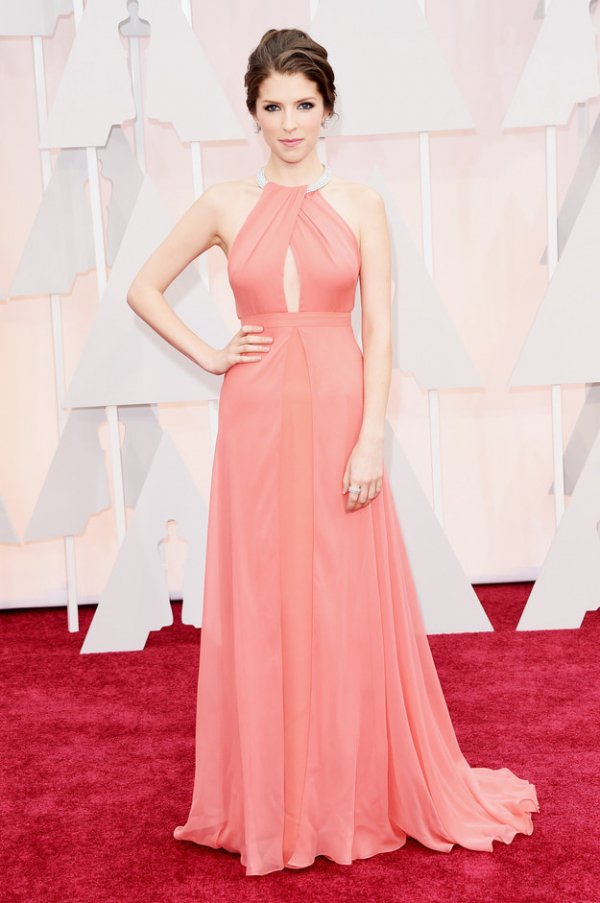 As someone who begged to see a little bit more color on the red carpet this season, Anna Kendrick's custom-made Thakoon NY dress definitely delivers.
3

Chrissy Teigen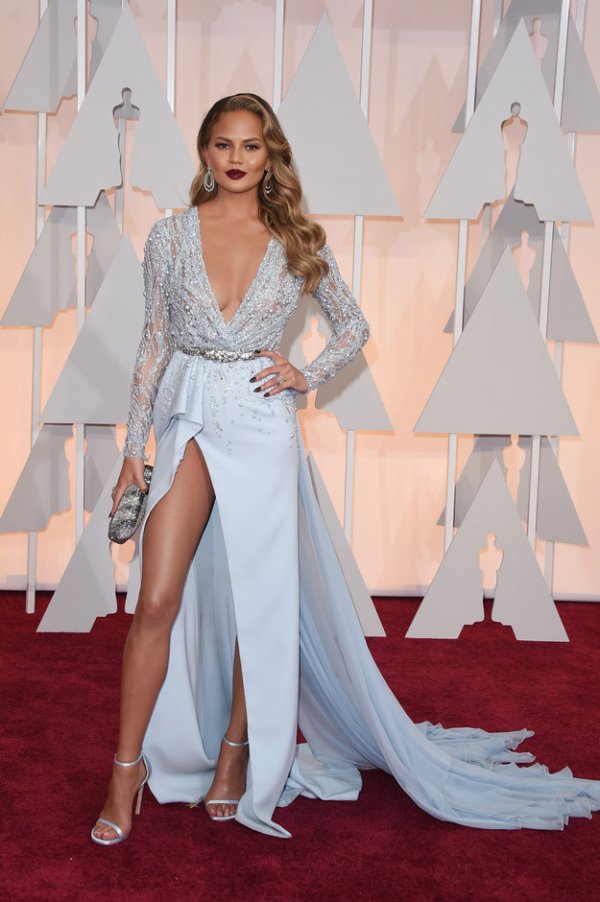 Although I would probably love Chrissy Teigen's look if she were wearing a paper bag, I absolutely love this Zuhair Muhad dress. I love that you can't really place your finger on what color it is- it's such a beautiful silver and blue color and her lips and highlighted hair accentuate the color even more.
---
4

Zoe Saldana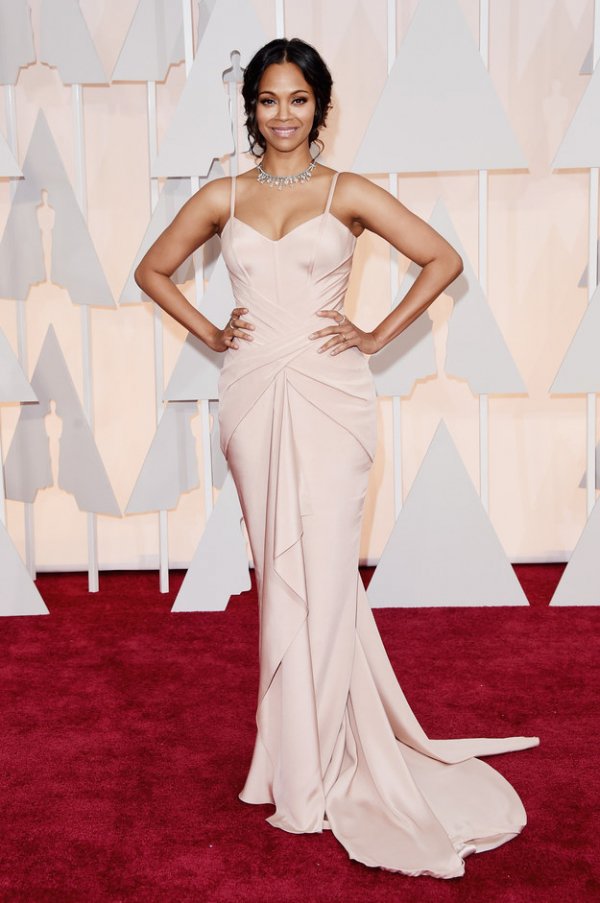 Zoe Saldana is rocking her amazing post-baby curves (she had twins three months ago!) in this gorgeous Versace dress!
---
5

Faith Hill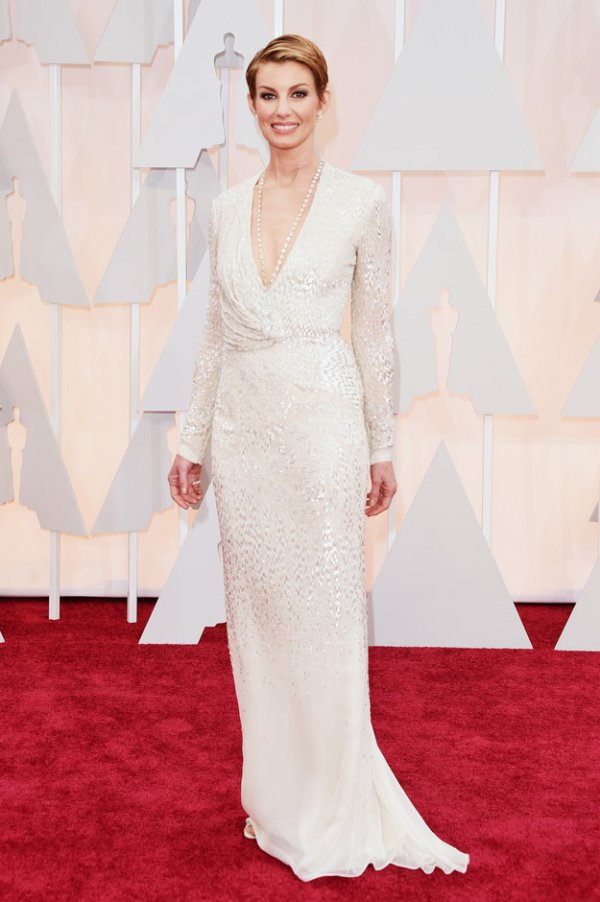 Faith Hill underwent a tiny makeover with this pixie cut and J. Mendel gown.
---
6

Margo Robbie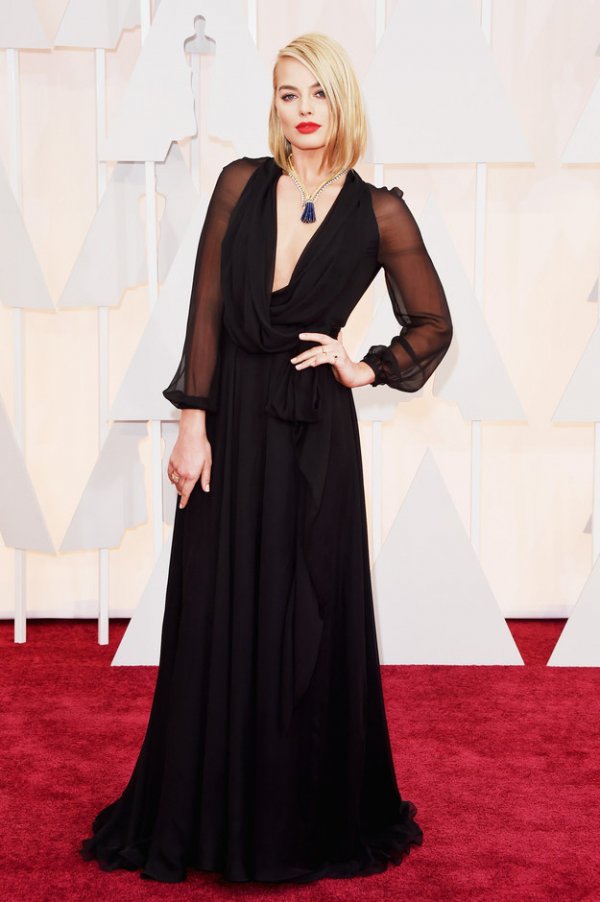 Margo Robbie's Saint Laurent look was the first I saw, and I instantly fell in love with it. That plunging neckline is completely Oscar-worthy.
---
7

Laura Dern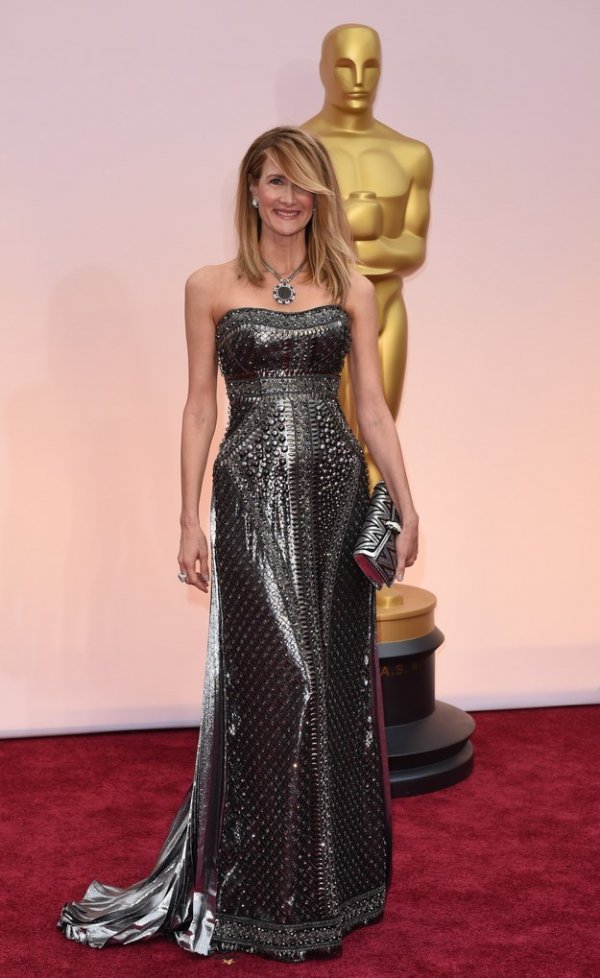 The Academy Awards may have seemed like a sea of red and black gowns this year, the hardware on this Alberta Ferretti gown is out of this world.
---
8

Marion Cotillard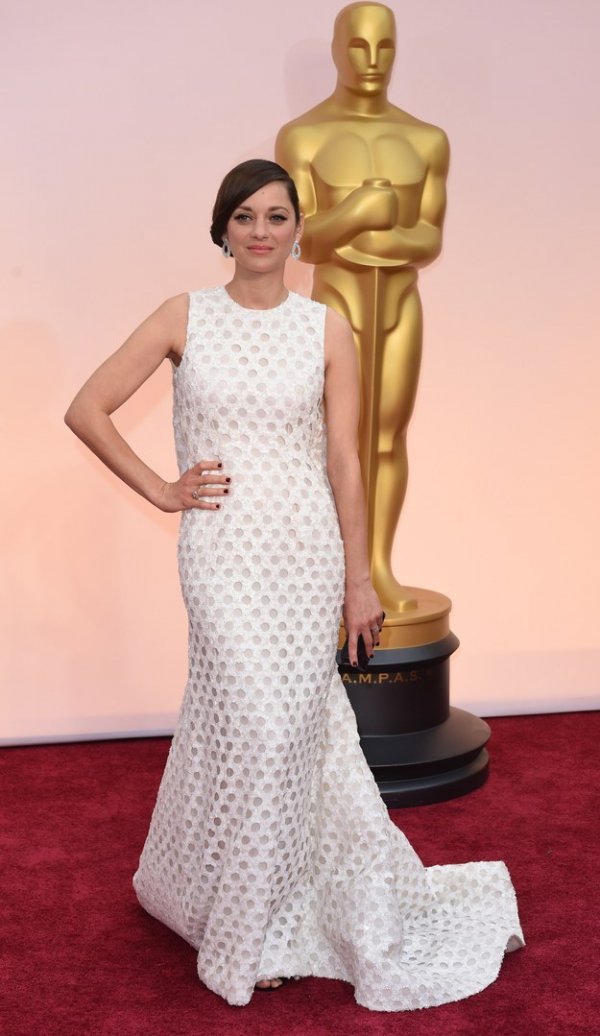 Just like Laura Dern, Marion Cotillard mixing it up on the red carpet in Dior is absolutely breathtaking!
---
9

Kelly Ripa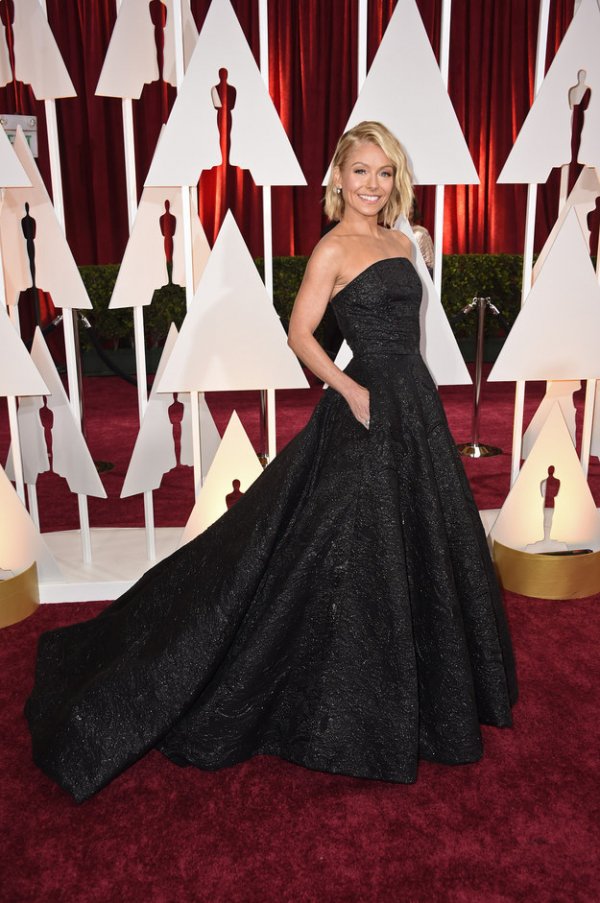 In one of the grandest gowns of the night, Kelly Ripa stuns in Christian Siriano.
---
10

Lupita Nyong'o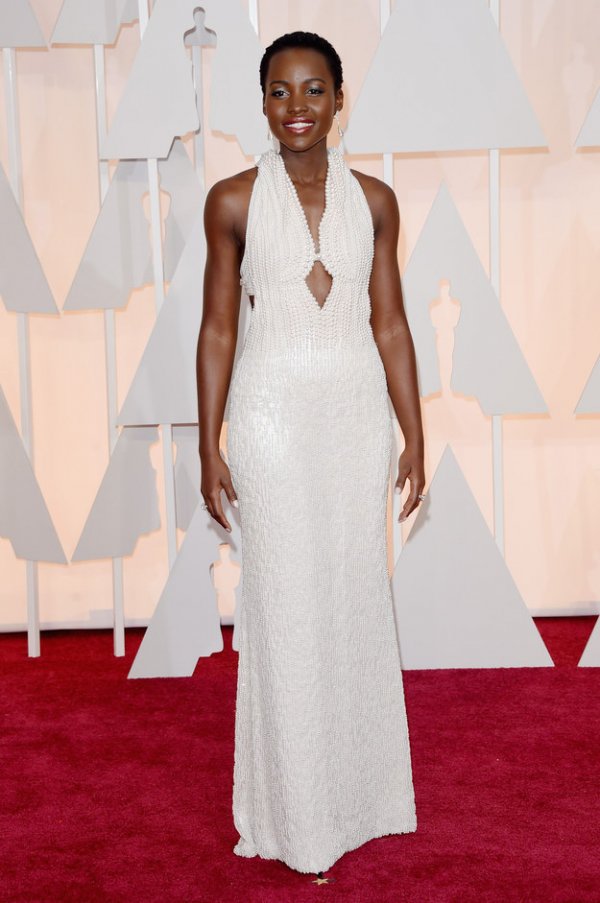 While I was hoping that Lupita would deliver the bright colors that I've been holding out for, I think we can all agree that she looks stunning in this custom-made Calvin Klein gown.
---
11

Chloe Grace Moretz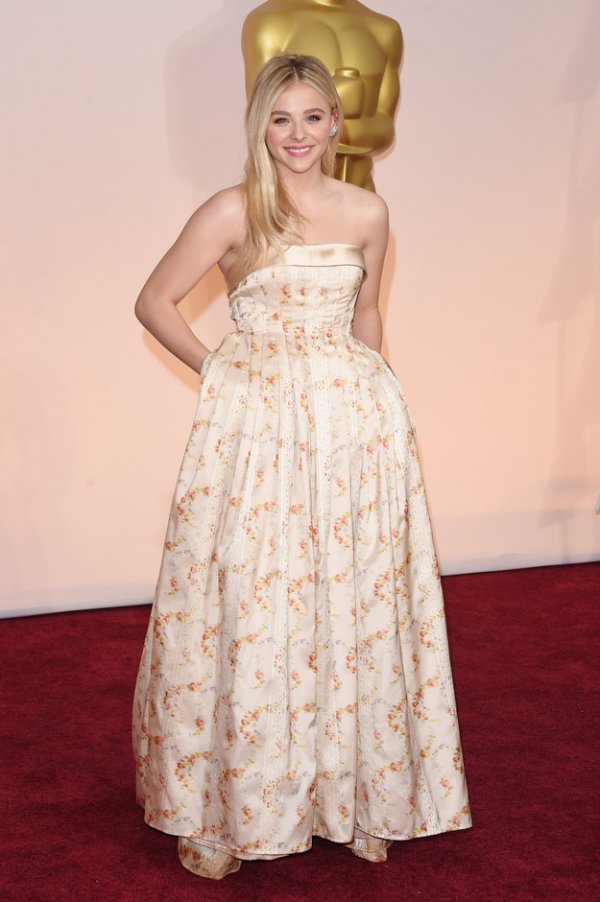 It took me a while to warm up to this, but this Miu Miu gown is perfect and age-appropriate for the first-time Oscar presenter!
---
12

Reese Witherspoon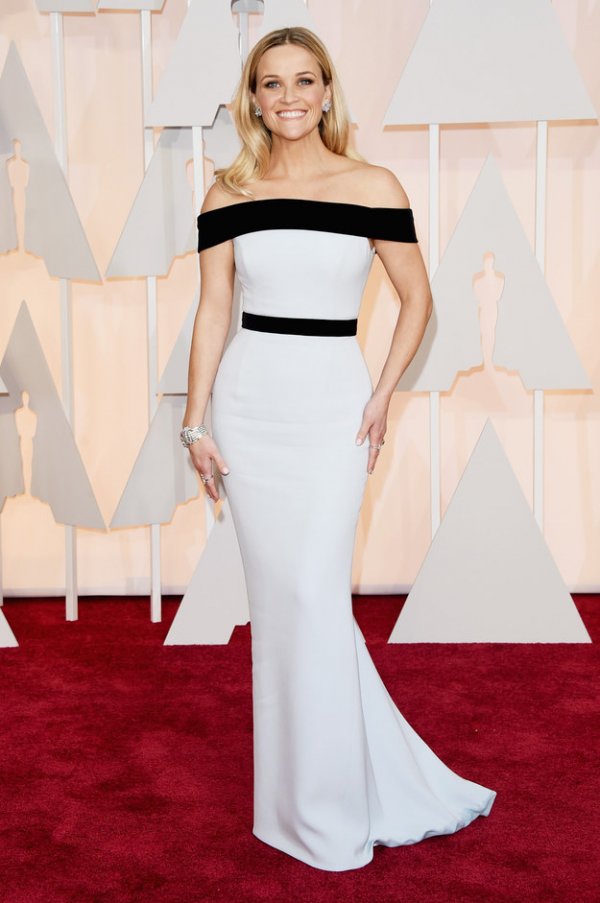 Although I've been vocal about my need to see less black and white dresses on the red carpet, I was astounded by Reese Witherspoon's classic Tom Ford gown.
---
13

Jennifer Lopez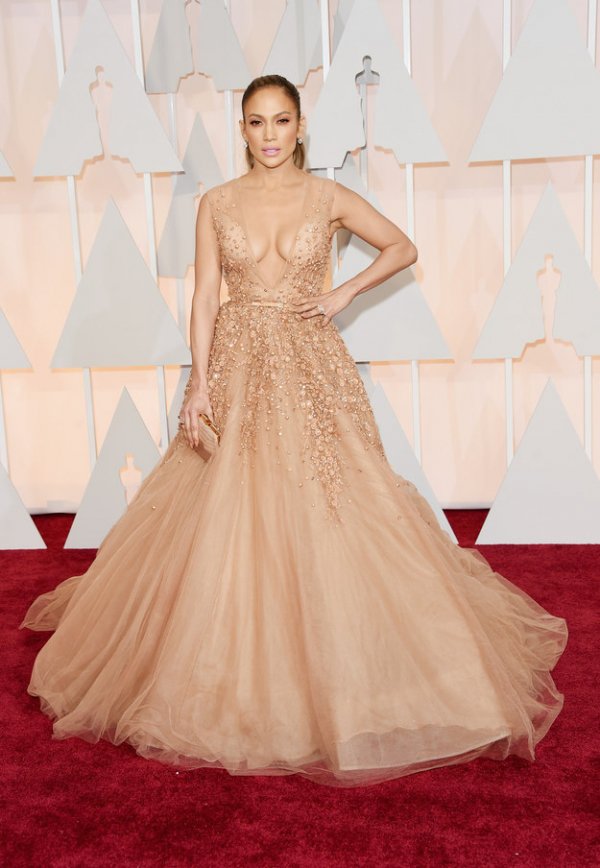 When has Jennifer Lopez not looked perfect? She stunned in this Ellie Saab gown.
---
14

Anna Faris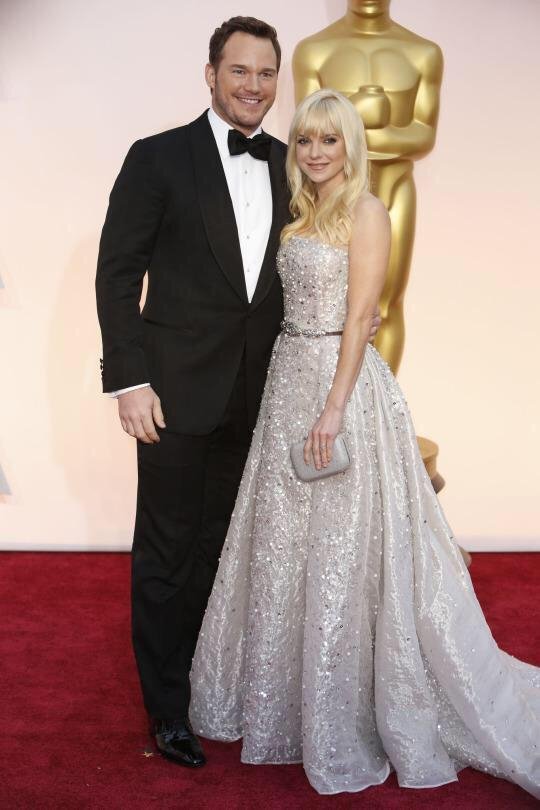 I think I could stare at Anna Faris in this Zuhair Murad dress forever, and her husband isn't too bad to look at either!
---
15

Robin Roberts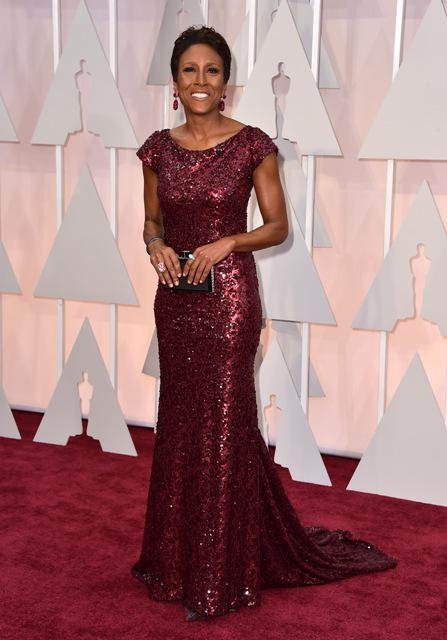 Although the sequins may be what catches your eye on this Max Mara dress, the cutout is what really turns Robin's look into a knock out!
---
16

Lara Spencer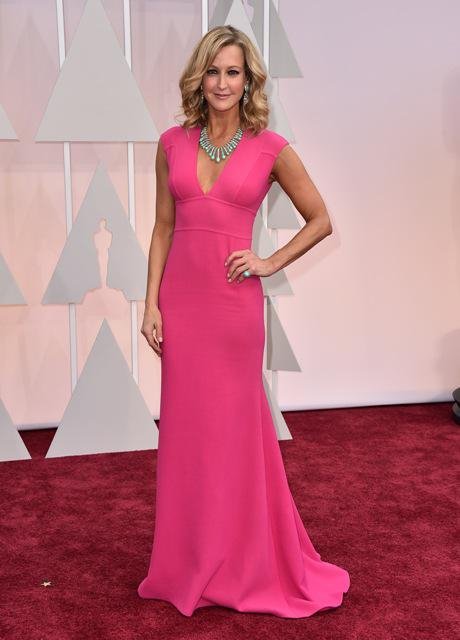 Now, this is the color I was hoping for, and I didn't expect that we'd see it from Lara Spencer. That being said, she definitely had one of my favorite looks of the night!
What were your favorite Oscar looks of the night? I think Jennifer Lopez and Lara Spencer really blew me away! Let me know in the comments!
---
Comments
Popular
Related
Recent