By now, every woman has a pair of yoga pants in her closet. Not only are the comfortable to lounge around in and useful for exercising in, but they're also a great way to get attention. Even if you've never been proud of your booty before, you will be once you put on some yoga pants. If you're not sure what you should wear with them, here are a few of the best ways to rock your yoga pants:
---
1

Pair Them with a Crop Top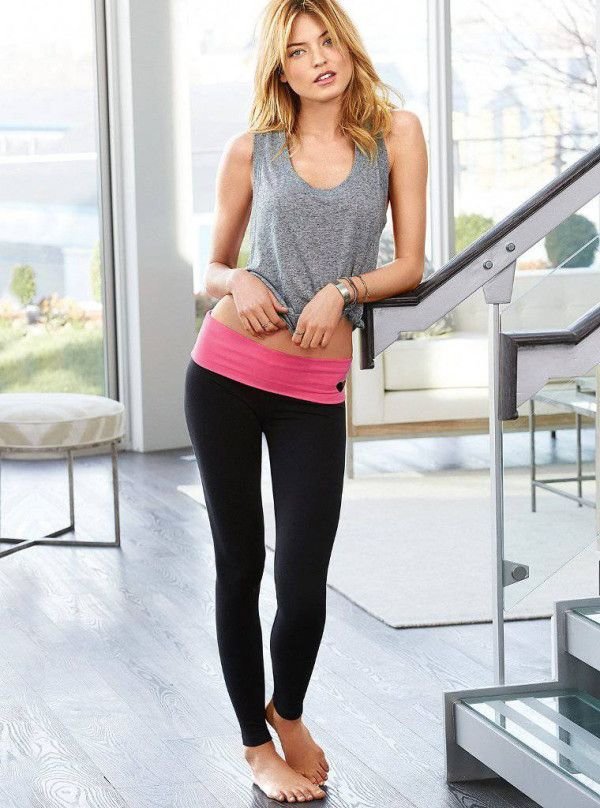 Even though yoga pants are meant to be worn while exercising, most women wear them to look sexy during school or while out on a date. If that's the case, then the only way to make yourself look sexier is by pairing those pants with a crop top. Not only will it give you the sultry look you're going for, but it won't cover the band of your pants--which normally has a pretty color that you should want to show off.
---
2

Wear Them under a Dress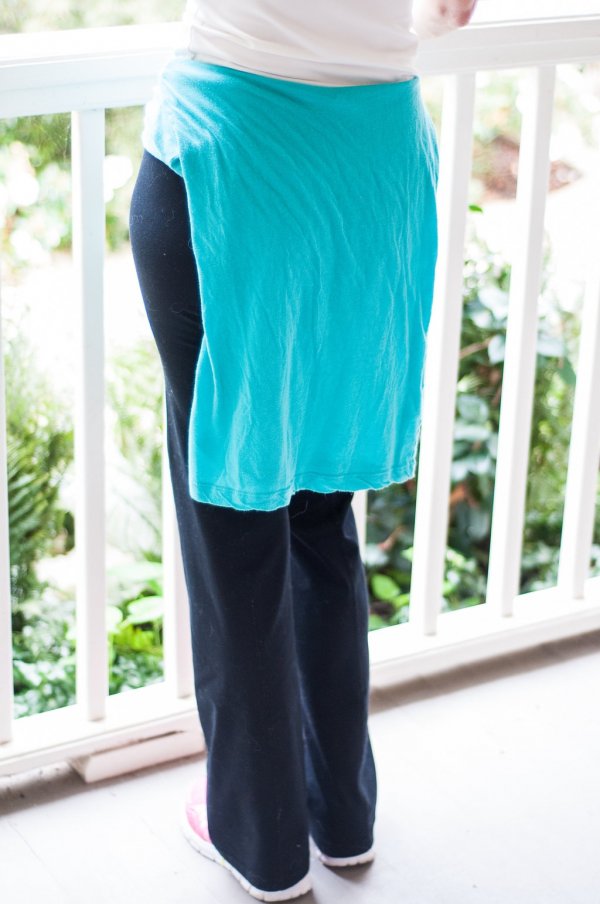 If you're the type of girl who wants to wear yoga pants because they're comfortable, and not to get male attention, then you should wear a dress or a long shirt over them. That way, you'll cover up your camel toe and the outline of your booty. You could even drape a jacket around your waist in order to get the same result.
---
3

Wear Them with Accessories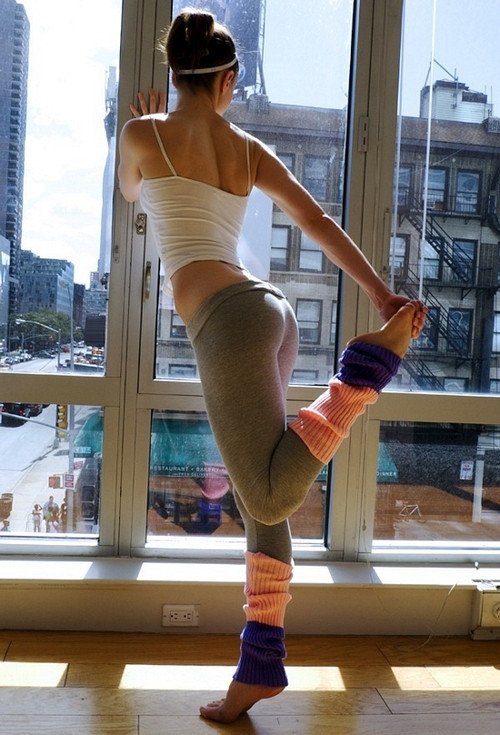 You can wear your yoga pants with leg warmers, or even with a belt. The accessories you choose are what make or break your outfit. For instance, one day you can wear yoga pants with sneakers, and the next day you can switch up the look by wearing the same pants with boots.
---
4

Match the Band to Your Shirt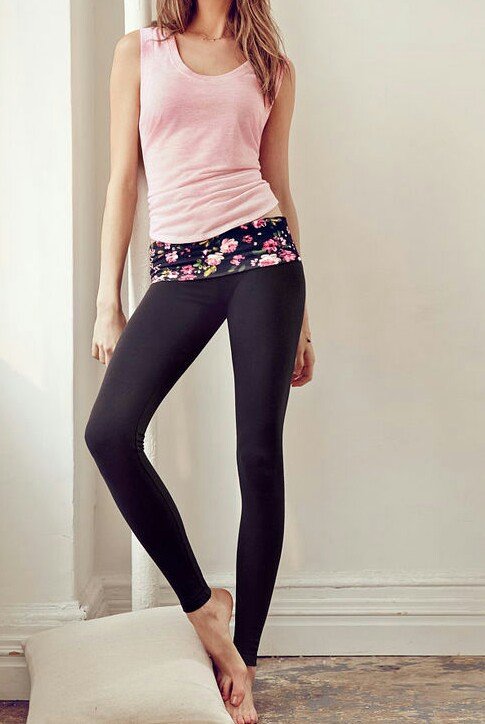 Instead of wearing a long shirt that covers up the band of your yoga pants, you can find a shirt that matches the band. That way, you'll look like your outfit is really put together. There's no better way to feel fashionable while wearing the comfiest clothing that you ever could.
---
5

Matching Colors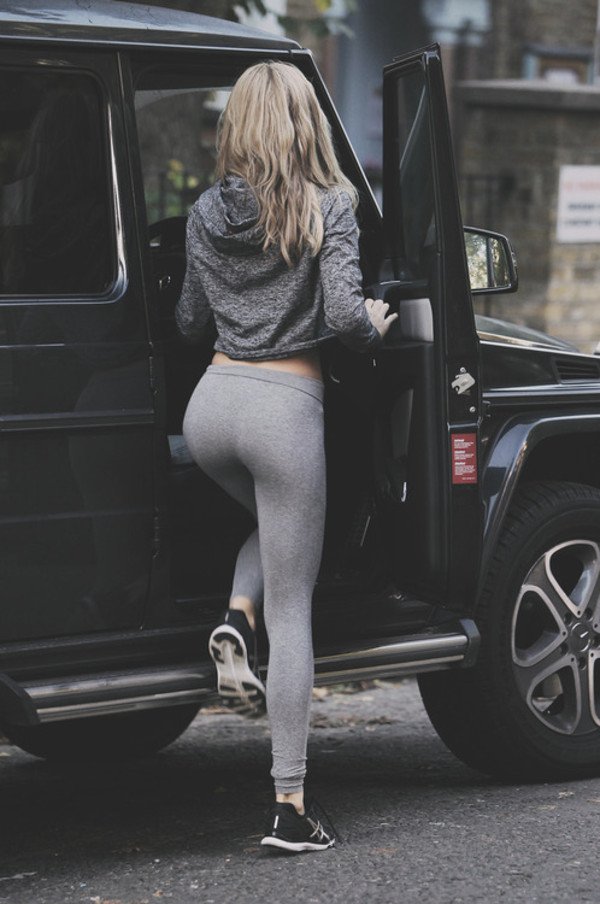 It's not always a fashion faux pas to wear the same color all over your body. In fact, when you wear yoga pants, you could feel your best when you're all in black, or all in gray. That way, everyone's attention won't be on your booty, because everything will blend together.
---
6

Buy Bright Pants Instead of Black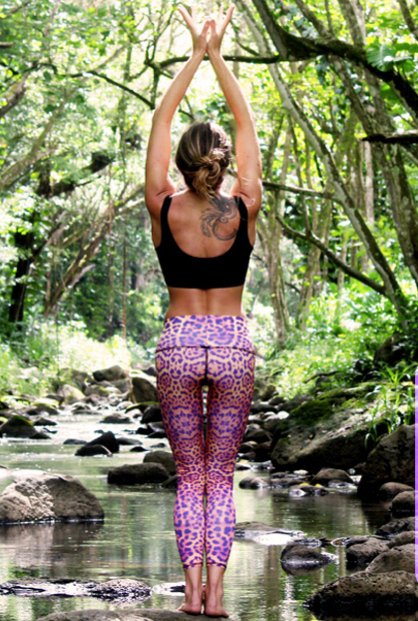 When you imagine yoga pants, you probably picture a black pair. However, they come in every color of the rainbow. If you really want to make your booty pop, then you should buy a bright pair that will draw even more attention to your lower half. Pair it with a dark shirt that won't distract and you're good to go.
7

Wear a Thong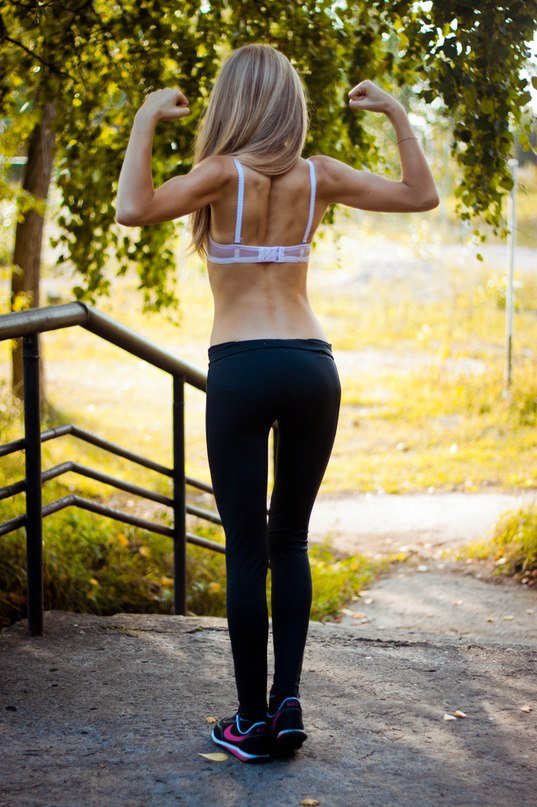 Everyone knows that a woman's booty can look amazing in yoga pants. However, if you wear the wrong type of underwear, then everyone will see the outline of your panties instead of the shape of your booty. That's why you should always slip into a thong when you wear yoga pants. Save the granny panties for another day.
Every woman needs at least one pair of yoga pants in her closet. They're the perfect blend of comfortable and sexy. How do you usually wear your yoga pants?
---
Comments
Popular
Related
Recent