13 Swimsuits for All Body Types to Give You Confidence and Sex Appeal Every Day of Summer ...
By Lucy
Want to know some of the best swimsuits for all body types? Me too, and yes, they do exist! According to YourTango.com, there are many swimsuits that suit all body shapes for top confidence and sex appeal this summer! What's your favourite style listed below? Let us know!
---
1

Tiare Hawaii: Crochet Monokini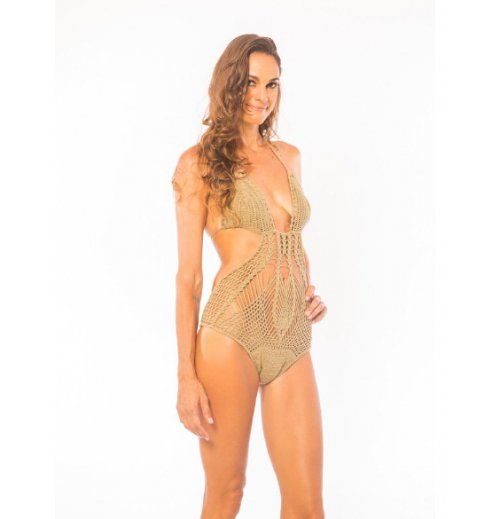 Tiare Hawaii, $98
Want to look like a bohemian goddess? This suit will do the trick. Plus, it covers up the tummy if you don't feel comfortable showing it off.
---
2

Blue Life Luna Ruffle One Piece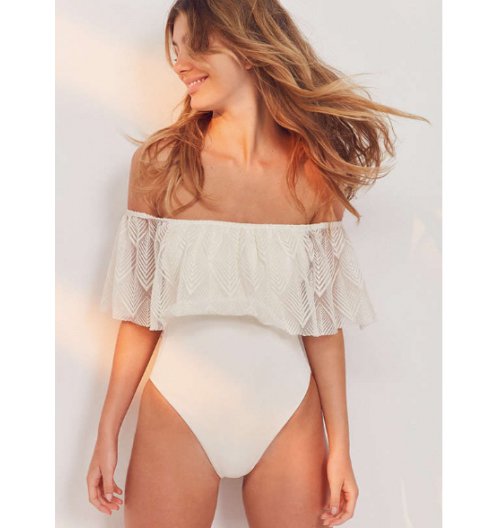 Urban Outfitters, $132
It seems like a simple one-piece from the bottom up, but then, BOOM! Adorableness up top. It's fun and flirty while showing off a bit of those sexy collar bones.
---
3

Crete Lace up Pinstripe One Piece Swimsuit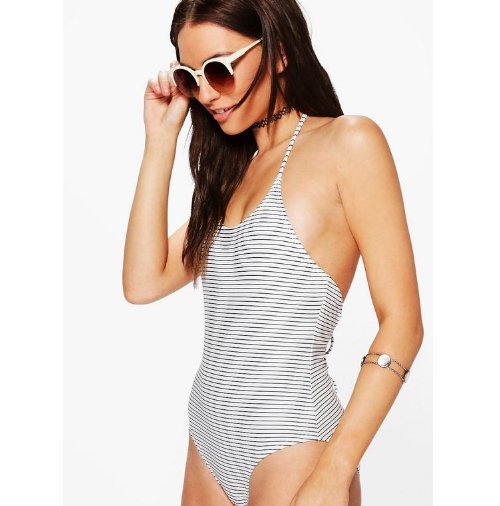 Boohoo, $35
While it may seem kind of simple at first, this pinstripe one-piece is super-flattering and just a bit sexy at the top with its form-fitting nature. It will go perfectly with a solid colored sun hat and will look great paired with a flowy cover-up.
---
4

Tassle and Ladder Fringe Swimsuit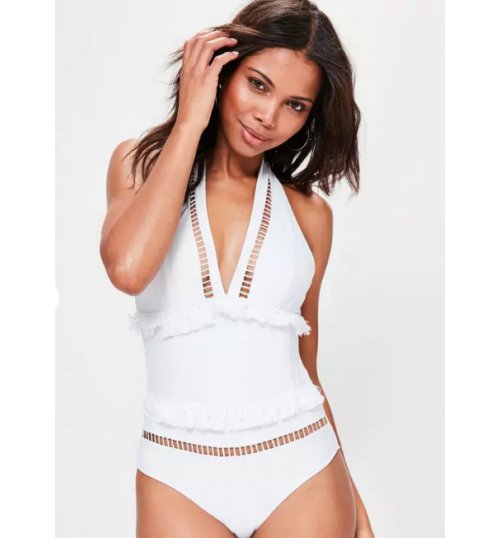 Misguided, $70
This one is perfect if you want to show a little skin without showing too much. It's a one-piece but it offers a whole lot of shape with its smartly placed cuts. Plus, the design is a whole lot different than the other one pieces out there.
---
5

Black Deep Plunge Collar Tie Swimsuit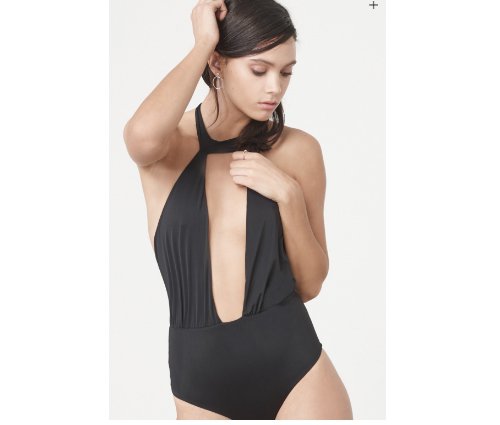 Lavish Alice, $25
One-piece swimsuits can be just as sexy as two pieces, especially with this kind of cut. Show off your boobs while still covering up your little tummy problem areas. It's a design that says a whole lot, even though it's one solid color.
---
6

Printed Halter Swimsuit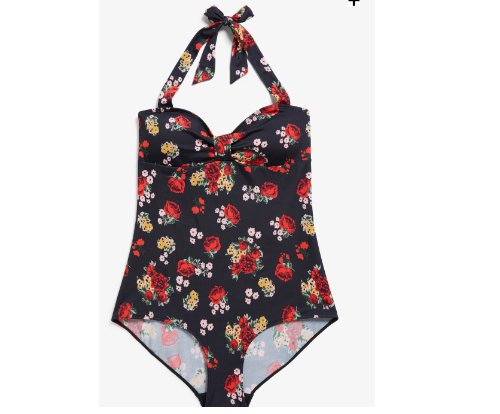 Monki, $33
It's got the new floral trend while keeping a more vintage look at the top. If you like pinup style attire, this bathing suit is just the thing for you. It keeps you covered up while showing off your old school taste.
---
7

Demure One Piece Suit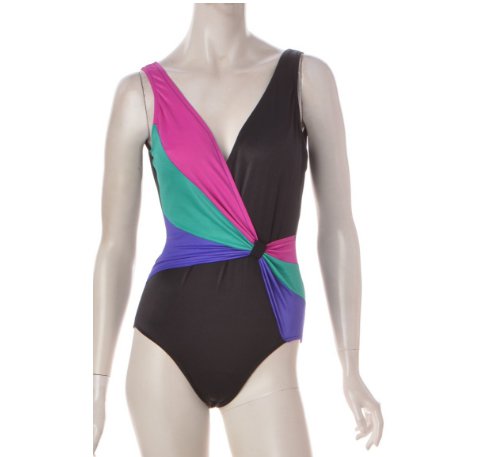 Beyond Retro, $24
How retro is this bathing suit?! If you want to bring back the 1980s, this is the suit for you. It's colorful, form-fitting and actually really trendy since retro clothes are in these days. You'll be sure to set yourself apart from the rest on the beach.
---
8

Showpo: Pamela One Piece in Marigold Floral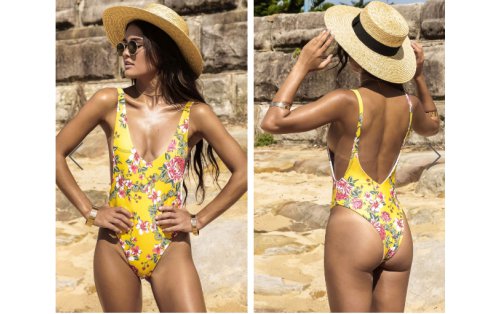 Showpo, $54.39
Bikinis aren't the only way to enjoy the beach. This colorful one-piece is the perfect balance between cute and sexy.
---
9

Araks: Mena One Piece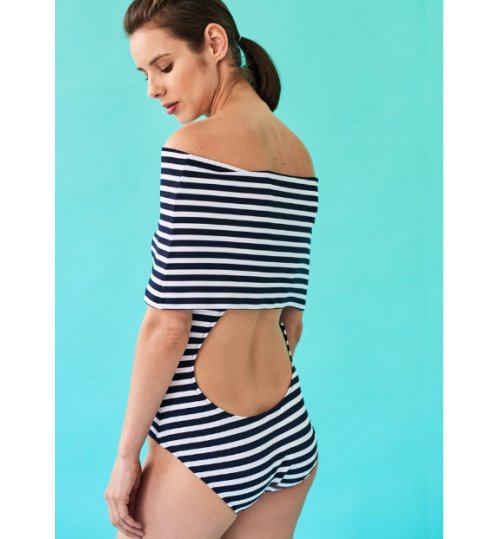 Araks, $335
No matter how much self-love and confidence you have, sometimes you just don't feel comfortable being exposed on the beach. This one-piece is surprisingly sexy while still keeping you covered up.
---
10

Make Me Chic: Low Back Halter Bikini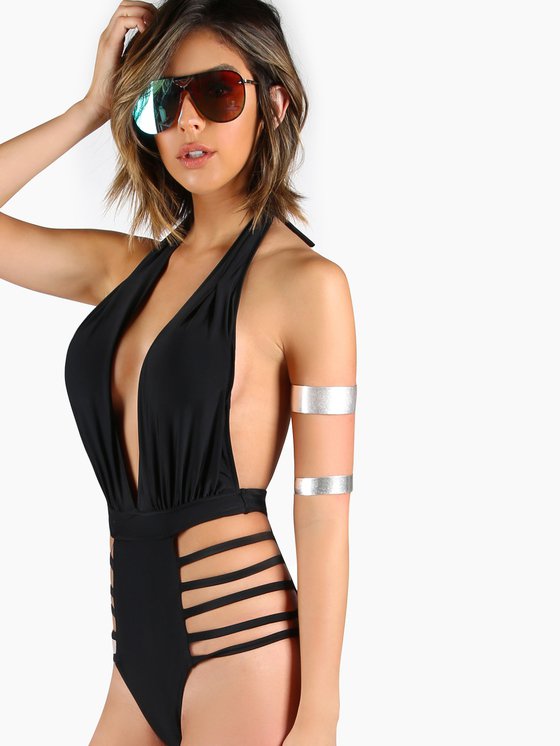 Makemechic $19.90
If Starbucks can make a mermaid frappe, you can make yourself a mermaid beach babe. It's sporty and simple with a dash of sass.
---
11

Revolve: Seafolly Vintage Wildflower Reversible High Neck Top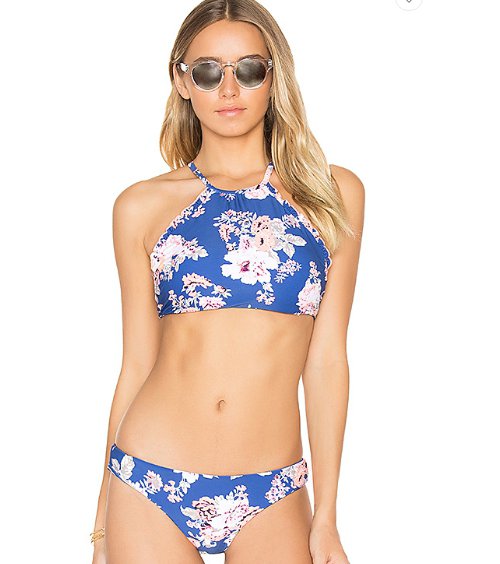 Revolve, $92
A reversible top is like having two bathing suits in one! What's not to love about that?
---
12

Princess Polly: Motel Nude Turpin Bikini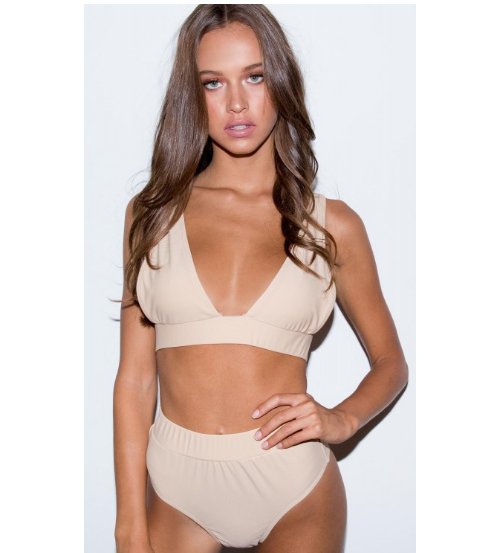 Princess Polly, $90.22
It's sporty, yet oddly doll-like. Plus, it looks super-comfy and gives you a bit of wiggle room since it's not skin tight.
---
13

Pretty Little Thing: Rita Crochet Beach Co Ord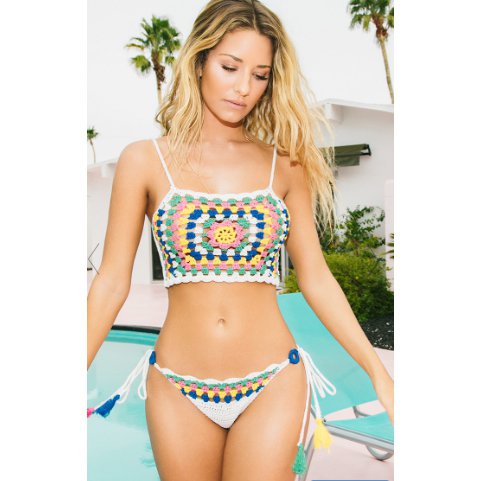 Pretty Little Thing, $32.19
It's got a real hippie vibe going on and the colors will look really flattering against your sun-kissed skin. This one is great for the ladies who don't like showing off too much cleavage.
More
Comments
Popular
Recent