With all the different kinds of bras available nowadays it can be tricky to know which of the various styles can benefit us and meet our needs in the ways that we would like! 👙 💖
Some of the styles below are intended for women with larger busts while others are for smaller busts in mind, but regardless of this, feel free to try out different styles and see what works for you personally! 😃
The most important thing is that you feel totally comfortable in whatever styles you choose and go with what feels right to you! ✌️
---
1

Front Closure Bra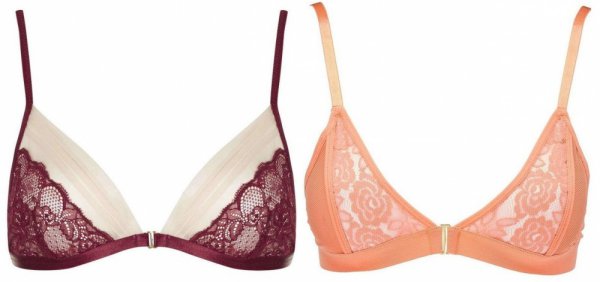 A front closing bra is a perfect choice if you're tired of wearing a tight dress or top and seeing the outline of your bra clasp through the back!
Generally the clasp at the front will be much more small and subtle than a typical style that closes at the back, as it's stays very close to the seam of the bra and blends in more.
---
2

Push up Bra

A push up bra can do wonders for women with generally smaller breasts (I'm right there with you!) as like the name suggests, it will create the illusion of a much fuller bust upon wearing.
Some push up bras can even achieve a whole 2 cup boost due to the padding and extra support...goodbye A and B cups and hello C and D cups!
3

Adhesive / Stick on Bra

An adhesive or 'stick on' bra is one that you adjust yourself to suit your needs and is backless with no straps. The idea is that the sticky inside of each cup sticks to your skin and provide extra cleavage directly.
These can also have a clasp in the middle so that you can separate the two cups and place them further apart to allow you to wear low cut or plunge dresses and tops without worrying about an awkward showing of nipples through your outfit!
---
4

Sports Bra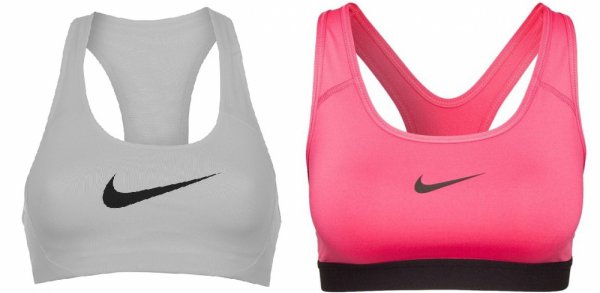 A sports bra will provide the support your breasts need while you exercise. Some styles look exactly like a sporty crop top so it can be easier to feel comfortable wearing out and about or even at the gym, without feeling super exposed in public since it looks like you're wearing a top instead of a bra!
---
5

Full Support / Soft Cup Bra

Full support or 'soft cup' bras are all about giving you the maximum amount of comfort and support and do this without the use of underwire, which for some women can make bras less comfortable as it can dig into the skin underneath.
This style can be especially useful if you generally like to feel comfy and less restricted!
---
6

Multiway Bra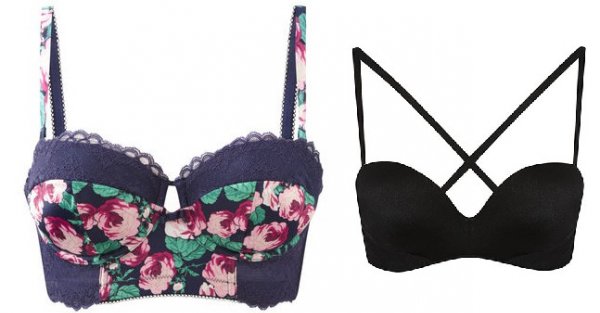 A multiway bra is great for being super versatile, since you can basically wear it in a variety of ways depending on your preferences and needs!
The straps are made to easily change and the different styles can either increase or decrease your cleavage, so therefore it can easily be dressed up or down. Sounds like a miracle bra to me!
---
7

Minimiser Bra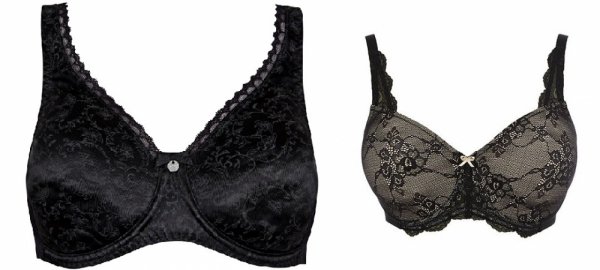 A minimiser bra will create the illusion of smaller breasts since it has the ability to redistribute the breast tissue and prevent obvious signs of cleavage.
This type of bra can be especially useful for women with breasts on the larger side who might want to take the attention away from this area every so often!
---
8

Balconette Bra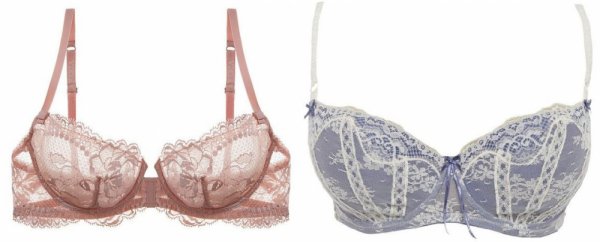 A balconette bra have cups that are cut in a way that reveal the top and inner parts of the breasts, with the help of padding to create instant cleavage.
This type of bra can be especially useful for low cut or plunge necklines as the cups can sit further down than the average bra for less exposure!
---
9

T-shirt Bra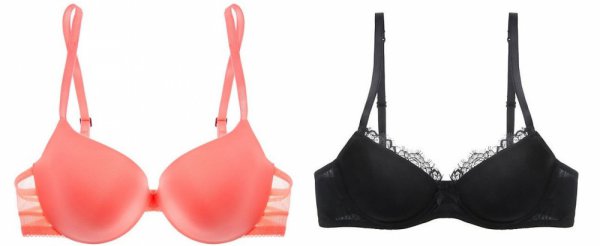 A t-shirt bra is completely seamless - perfect for anyone who doesn't want any signs at all of their bra showing through their clothes!
This style allows you to have the support you want and need, and all the while making sure no one suspects you're wearing one underneath!
---
Popular
Related
Recent