When looking at ways to wear boyfriend jeans, think outside the scope of typically casual and slouchy outfits. Boyfriend jeans are increasingly becoming a must-have wardrobe staple. While your first instinct might be to team them with sneakers or summer sandals, you can also make your boyfriend jeans work overtime by styling them up with classic pieces and polished accessories. Check out these ways to wear boyfriend jeans in a totally stylish manner.
---
1

Smart Shoes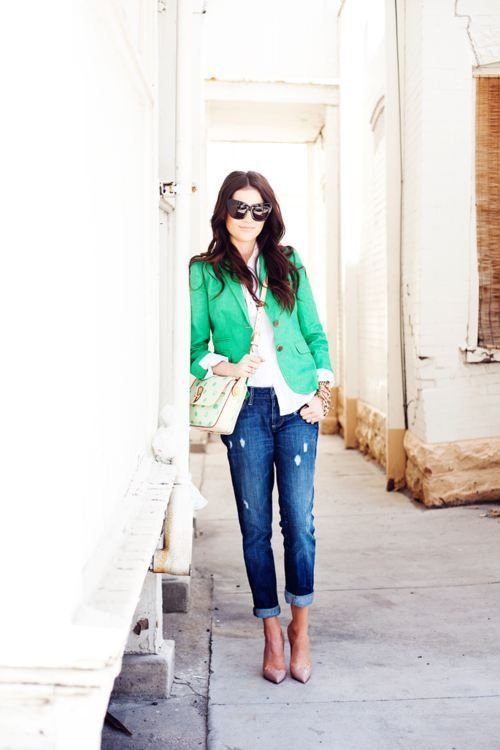 When it comes to ways to wear boyfriend jeans, one of the easiest ways to dress up this denim staple is with a smart pair of shoes. A pair of heels, whether they be a ladylike pump or modern block-heeled sandal, is great for balancing out a slouchy outfit. If you're not big on heels, then polished ballet flats or metallic sandals will do just the trick as well.
---
2

Fitted Tops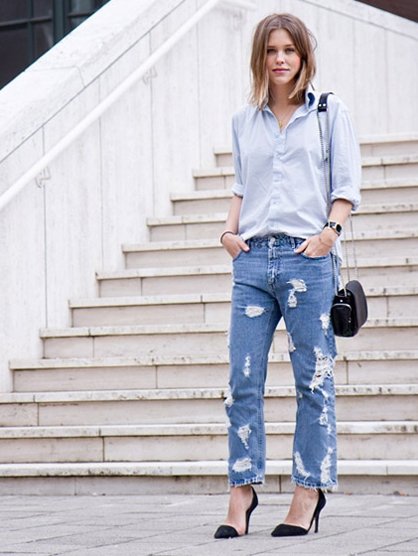 Balance out the slouchy nature of boyfriend jeans by keeping the top half of your outfit fairly structured and fitted. Things like fitted t-shirts, crisp button-down shirts, and cropped jackets are all great options for pairing with your favourite boyfriend jeans.
3

Sharp Blazers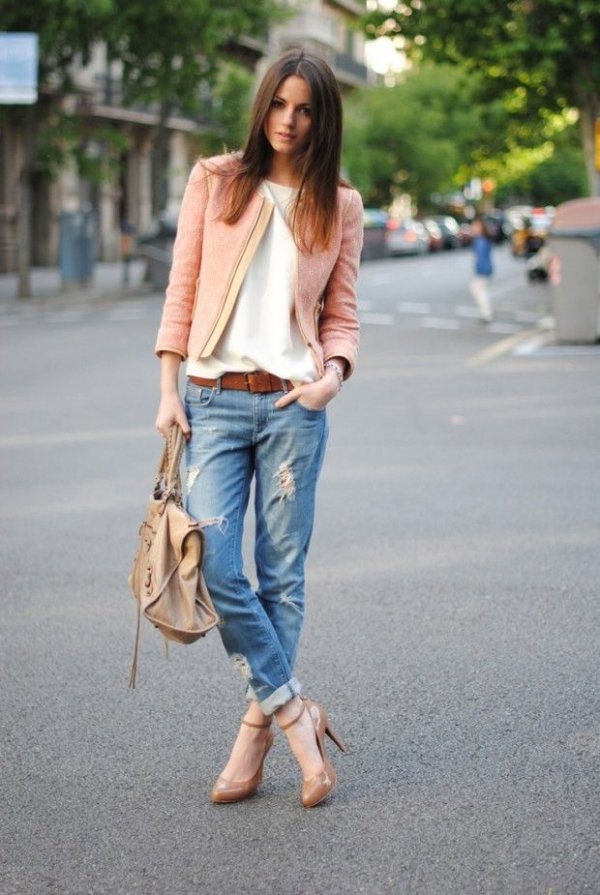 Instantly dress up a pair of slouchy boyfriend jeans by popping on a sharp blazer. The jeans/t-shirt/blazer combination is all about getting that high-low balance and it's one that's seemingly foolproof. You can't beat this classic outfit combination.
---
4

Minimal Layers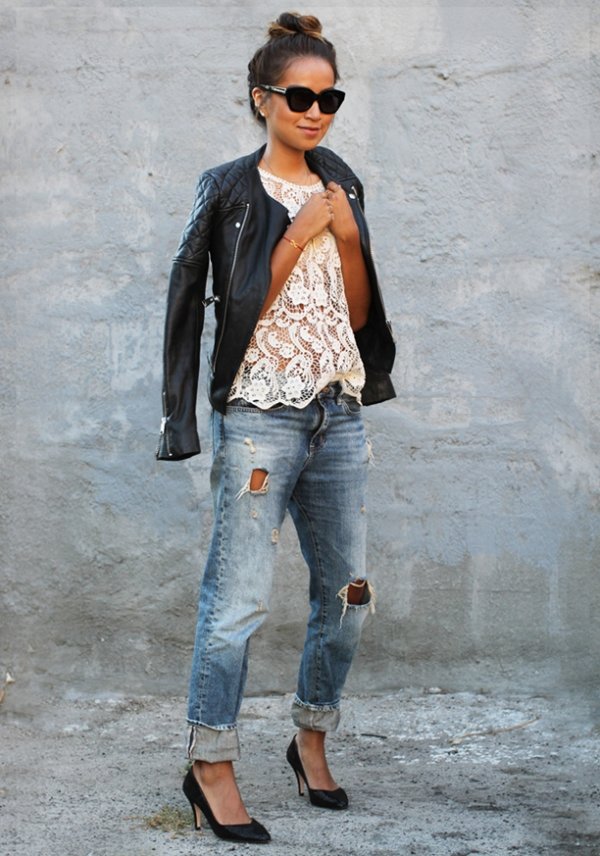 Pulling off a layered look when wearing boyfriend jeans can be quite tricky. Wearing too many layers can sometimes engulf your figure. As previously mentioned, styling your boyfriend jeans is all about achieving the right amount of 'slouch'. If you're going for loose layers on top, stick to a slimmer style of jean. Otherwise, opt for fitted and structured layers on your top half.
---
5

Slimmer Cuts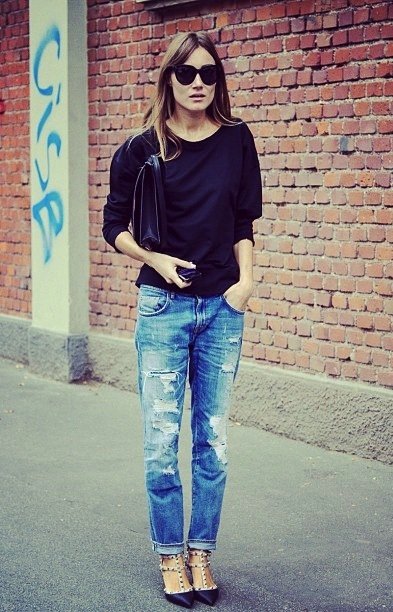 Okay, so the whole idea of boyfriend jeans is for them to be slouchy but there's a difference between flatteringly loose-fitting and downright baggy. Like any pair of jeans, getting the right fit can make all the difference. When shopping for boyfriend jeans, choose a pair that tapers in towards the ankle rather than a straight up-and-down cut.
---
6

Cuffed Ankles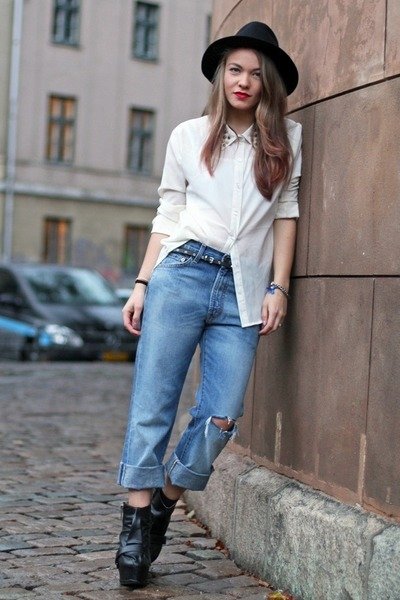 One of the most popular ways to wear boyfriend jeans is with the cuffs rolled up at the ankles. The cropped effect can be quite flattering and exposing the ankles can balance out the loose-fitting nature of boyfriend jeans. It's also a simple yet effective way to add a sense of effortlessness to your outfit.
---
7

Darker Washes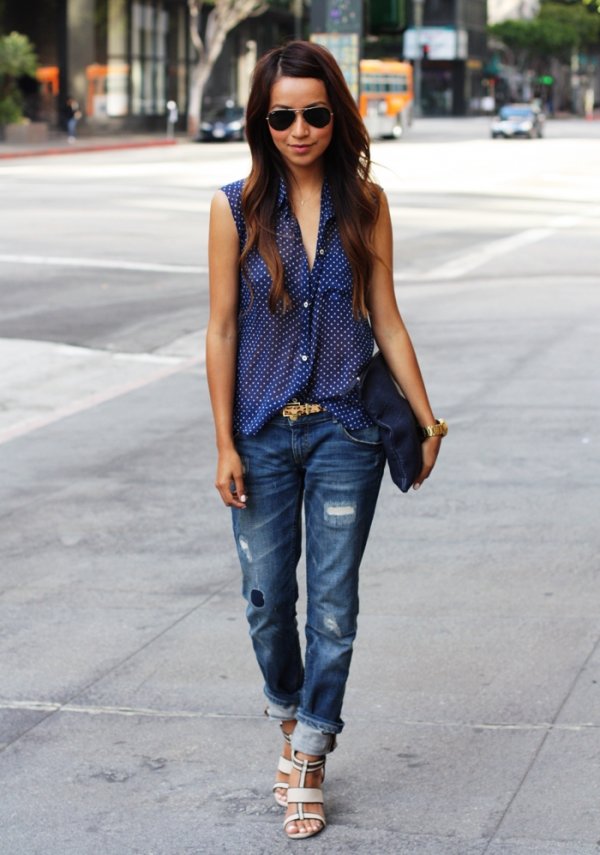 Most boyfriend jeans we see come in light, faded washes. Switch things up by trying on a pair in a dark denim wash. Dark denim boyfriend jeans are great for those who prefer a more polished and timeless look.
---
8

Belts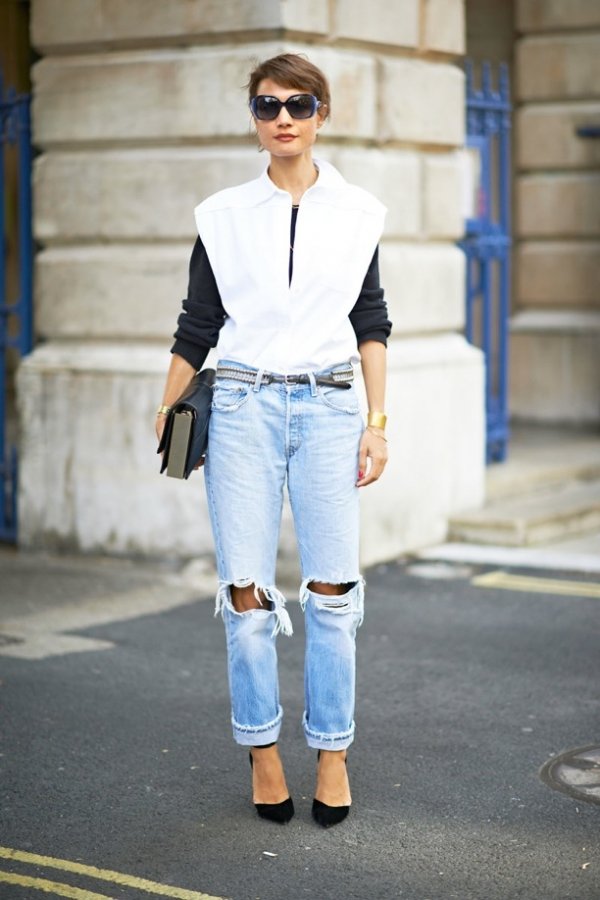 Boyfriend jeans can somewhat engulf the lower half of your body. Add some definition to by looping a belt through the waistline. It not only looks smart, but is also practical if your jeans are particularly loose-fitting.
---
9

Polished Accessories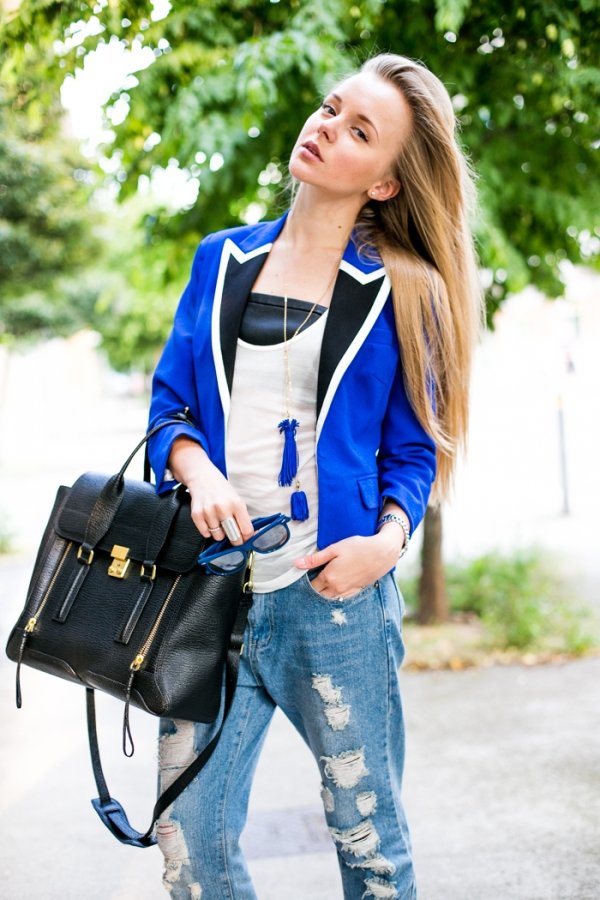 Accessories can make all the difference when styling an outfit. Style up your boyfriend jeans by teaming them with chic accessories like boxy handbags, mini satchels, and cool daytime clutches. Some statement jewellery, like a bejewelled necklace or embellished cuff, can also go a long way in glamming up a basic outfit.
There's no denying that boyfriend jeans are enjoying a lot of popularity right now. Are you a fan of boyfriend jeans? What tips do you have for making boyfriend jeans look stylish?
More
---
Comments
Popular
Recent