We think white is way too fabulous to give up wearing just because Labor day has just gone by. Here's guest contributor Lorna's tips on how you can wear and rock your white jeans.
White jeans are such a fantastic way of wearing denim throughout the year! You may think white jeans are a bit daunting and too much to handle, however they can be styled really easily, almost as easily as a regular pair of blue jeans! Here are 7 great ways to wear them.
---
1

Monochrome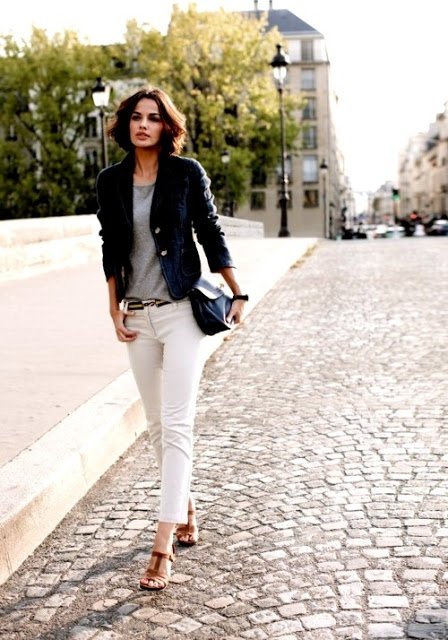 One of the best ways to wear white jeans is to pair it with shades of black, grey or silver. White can be combined with practically any color but pairing it with these shades really creates a sophisticated and classic look. I love wearing my white jeans with a grey blazer, lighter grey top and black shoes! Monochrome is definitely a statement on its own!
2

Colour Block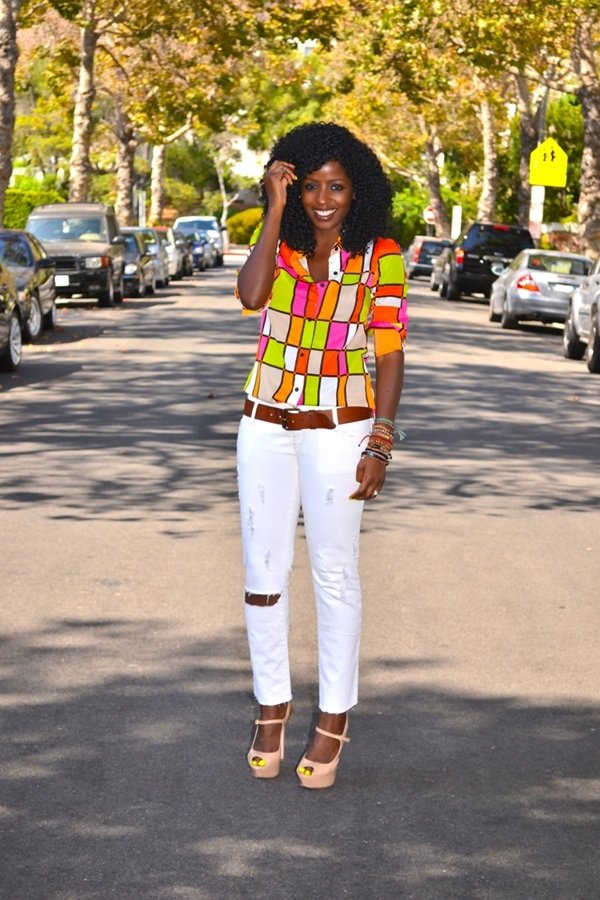 If you are looking to liven up your ensemble, you may want to think about colour blocking. Again, white jeans are neutral, so don't be afraid to go color crazy. Wear it with a bright orange or pink top, blue shoes, and a purple bag. Colour blocking is easy and as long as you have shades that pair well together, you can't go wrong!
---
3

Neutral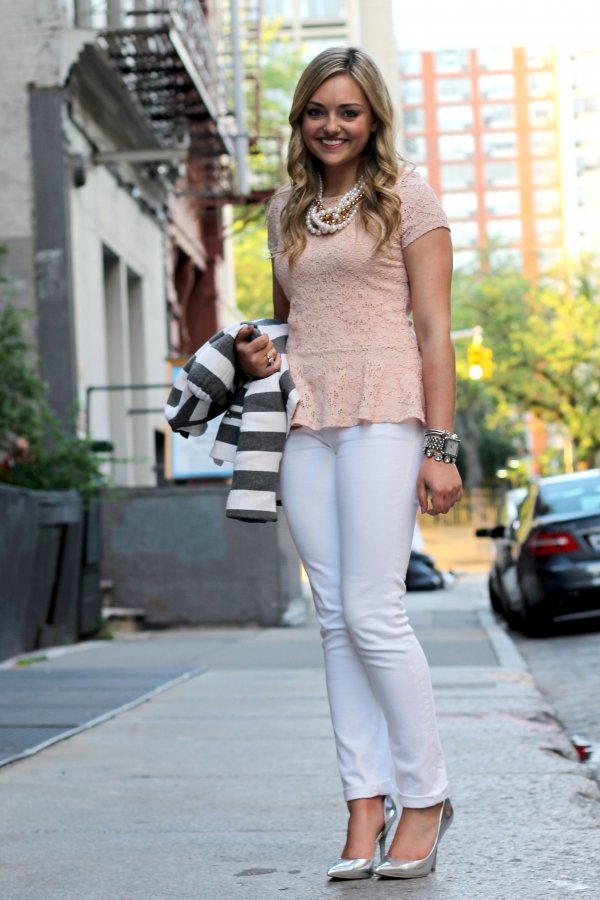 If you prefer to go a little more low key when it comes to outfits, pair your white jeans with a brown sweater or top and add a pair of nude shoes to complete the look. It's a great way to make an understated statement!
---
4

With Denim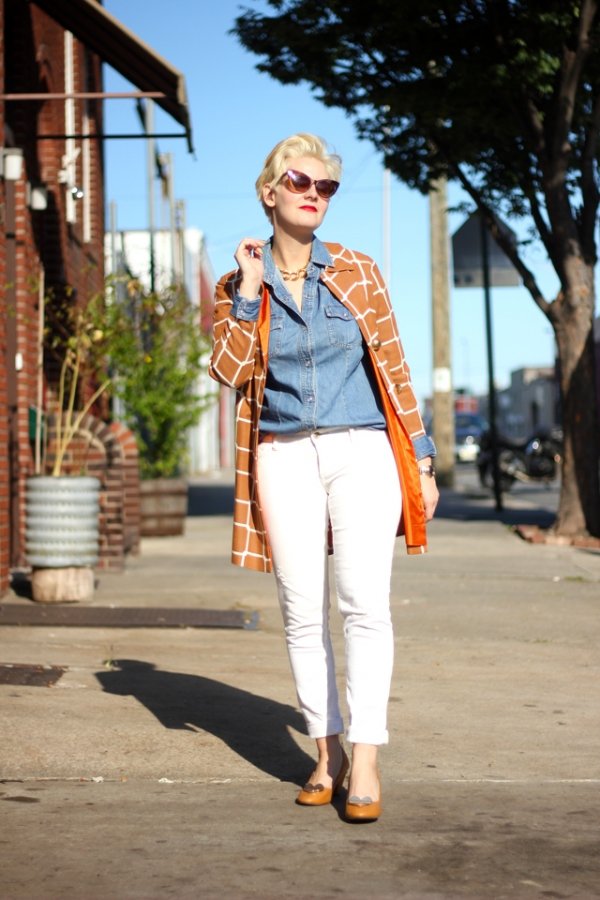 If you love denim, why not go all out with double denim? If you don't like the idea of pairing two shades of blue denim together or you don't really know how to wear double denim, then starting out with white jeans is a great idea! You can literally pair them with any shade of denim on top, in the form of a denim jacket, vest or shirt!
---
5

White Skinnies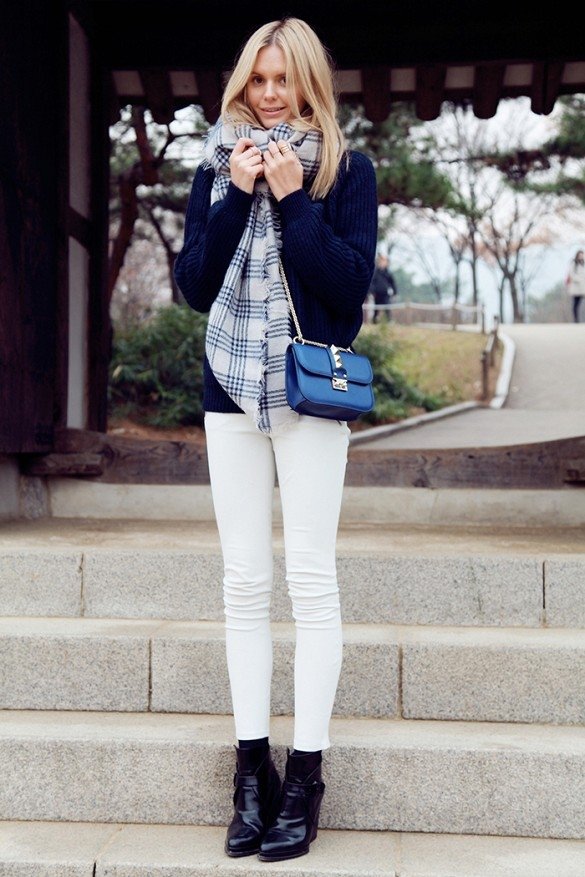 White skinnies are the most versatile of the lot. You can wear them with flats, heels, boots, blazers, sweaters, jackets, tees... the list is endless! Find a pair that fits you well and start experimenting!
---
6

White Flared Jeans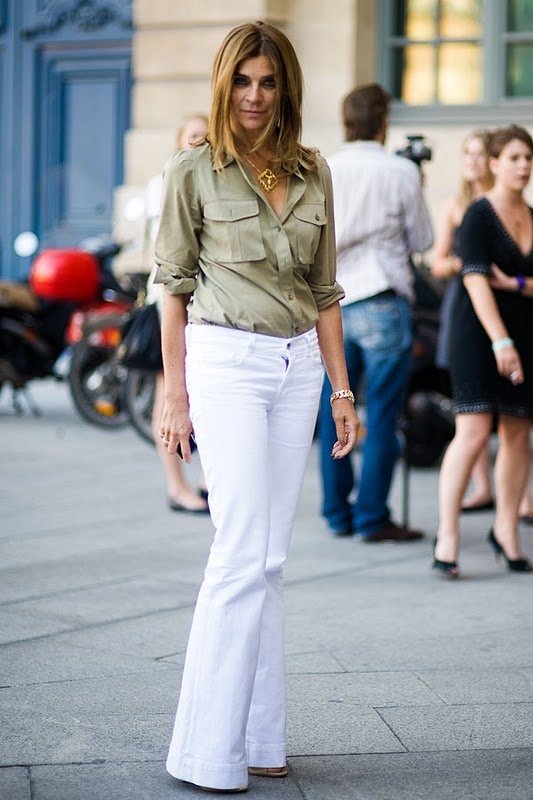 These are a little trickier to style but they're just as fun. White flares don't work as a casual pair of jeans, so pairing them with some wedges and a nice cami top or blazer with some jewellery is the way to go.
---
7

White Denim Shorts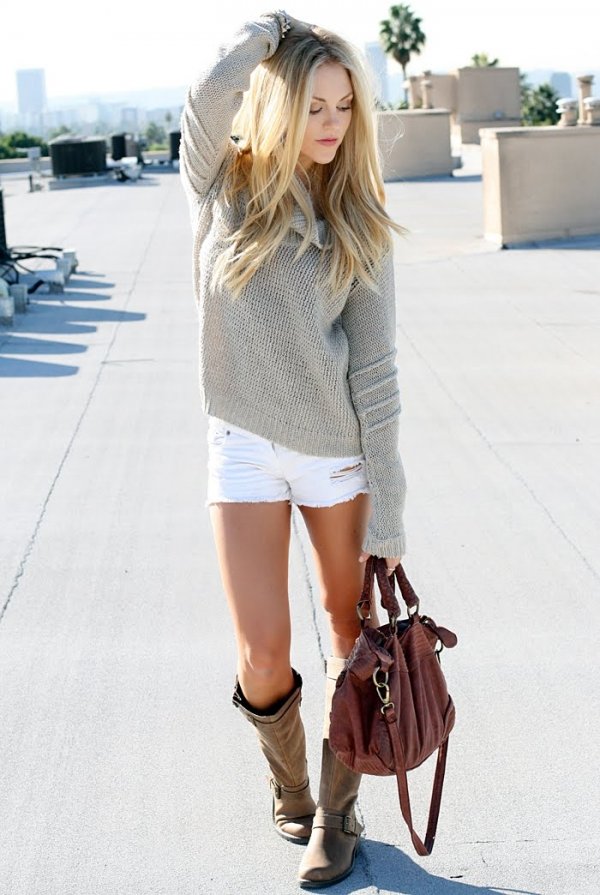 Everyone needs a pair of white denim shorts . There are many different fits available so pick one that works well for you. Also, they are easy to dress up and down depending on the occasion.
And those are my favorite ways to wear white denim. So, how will you be wearing your white jeans?
---
Comments
Popular
Related
Recent