I'm going to skip the mile long introduction today because this brand just speaks for itself. You've all heard about it and some of you have even gone one step further and did some shopping too. Now, unlike some other sites, shopping on topshop requires a little bit of digging so I've decided to do the digging for you and show you 9 pieces that are definitely worth checking out:
---
1

Chiffon a-Line Dress by Rare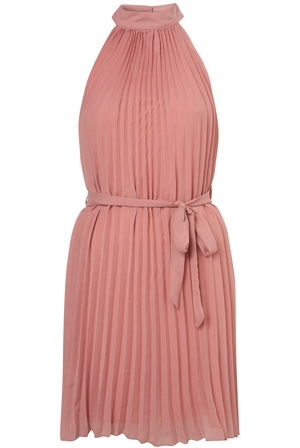 Price: $78.00 at us.topshop.com
This lightweight chiffon dress is made to be an ace up its owner sleeve this summer. Why? Because it's comfy, elegant, very feminine - simply a great way to dress those curves, regardless of the occasion. Weddings, dinning out – you name it! If the occasion requires you to look your best and take everybody's breath away – this is the dress to wear!
---
2

Oak Knitted Stitch Kimono Top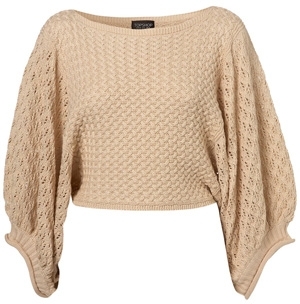 Price: $80.00 at us.topshop.com
Knits are always in and this 100% cotton top with gorgeous kimono sleeves could be your SOS item. You can wear it over a turtleneck during these rainy days and pair it up with a cute top as soon as the weather gets better. But, let's not forget the summer either! Those nights spent on the beach could get a bit chilly, so make sure you have this cool garment in your purse!
Trendinig Stories
More Stories ...
3

Sakura Orange Suede Platform Shoes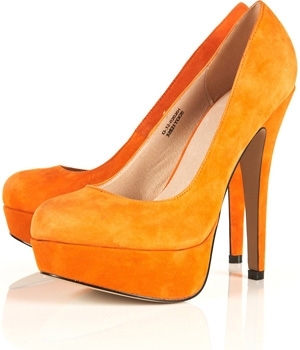 Price: $125.00 at us.topshop.com
Orange is the hit color for the season so, here's an item all of you platform-loving fashionistas could add to your wardrobes. I have an almost identical pair in camel and I must admit that they look so great that I'm almost ready to get over the fact that they are so darn difficult to walk in.
---
4

Pale Pink Heart Print Umbrella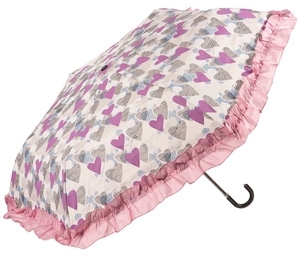 Price: $30.00 at us.topshop.com
Remember what I said about standing out and raising your voice against those stupid rainy days and everybody being so freaking nervous? Well, this is what I had in mind! Yum, yum, this is one umbrella I wouldn't like to lose! It isn't cheap, but then again, it isn't an ordinary umbrella either and, quite frankly, I wouldn't mind spending my 30 bucks on it.
---
5

Squiggle Blake Dress by Motel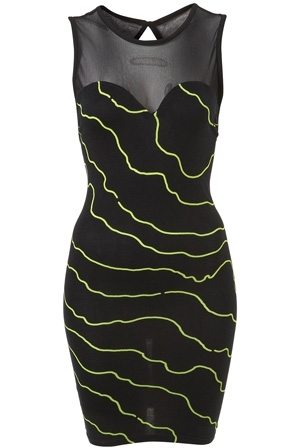 Price: $64.00 at us.topshop.com
Well, this casts a totally different light on the famous, timeless and always needed black dress. Don't you agree? The heart-shaped top and mesh spell "fantastic" and yellow twists… well, they make this dress more than fantastic… they make it lemon-tastic! So, in case you ever need an excuse to buy another black dress, you know what to do. I'm sure you have plenty of black dresses but, hey, you don't have anything that looks like this – don't you?
---
6

Mustard Pinspot Frill Mini

Price: $8.00 at us.topshop.com
Meow! These sexy, pin-up style panties really prove full back can be as sexy as a thong! You know what gynecologists have to say about thongs, don't you? Well, this is a solution that could make everybody happy and by everybody, I mean you, your gynecologist and your significant other. Well, somebody is going to get lucky and, I bet it's not your gyno!
---
7

Marina Chiffon Bow Ballet Flats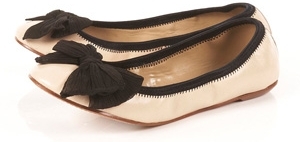 Price: $55.00 at us.topshop.com
You just got to love these romantic, easy to match ballet flats! I just can't get my eyes off them and, believe me, that doesn't happen very often! I love the girly chiffon bow, find their color very practical and materials used (read: leather) comfortable-sounding. Win-win-win!
---
8

Burnt Orange Leather Clasp Purse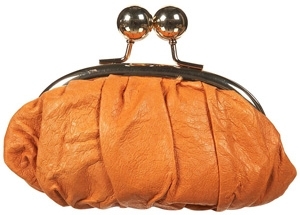 Price: $20.00 at us.topshop.com
Did you like the orange shoes? Well, here's a bag to wear them with, providing that you like to have the shoes and the bag of the same color, of course. Great price for a 100% leather purse, although I'd like it even more if it had a chain. Oh well, I guess we can't have it all. It is an eye-catching, stylish accessory, though, and, if you are creative and brave, you can even wear it with pink, green or blue!
---
9

Cream Aztec Animal Kaftan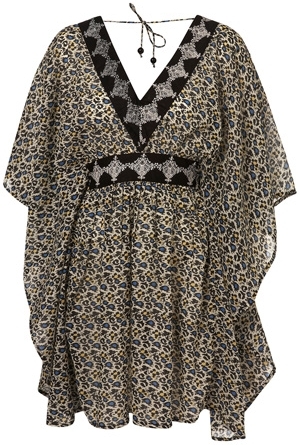 Price: $50.00 at us.topshop.com
Don't know about you, but these things kind of work for me all year round. So, when I see a piece like this one, I think, "Great! I'm getting a beach cover up and an interesting tunic I could wear alone or over a simple top/turtleneck, depending on the weather conditions, of course!" If you don't mind the see thru effect or have a black mini skirt, you could even wear it as a summer dress! So, money well spent, I'd say!
Which one of these items would you love to see hanging in your closet? I would love to own them all, plus at least a dozen of others I've seen, drooled over and listed as "too expensive to even think about".
---
Popular
Related
Recent