Worded tops have been in fashion for some time now. Snappy slogans and monikers on t-shirts are a fun way to send out a message to those around you. You can dress worded tops down during by teaming them with jeans or dress them up at night with a leather skirt, blazer, and heels. Check out a few fun worded tops, below.
---
1

Geek Tee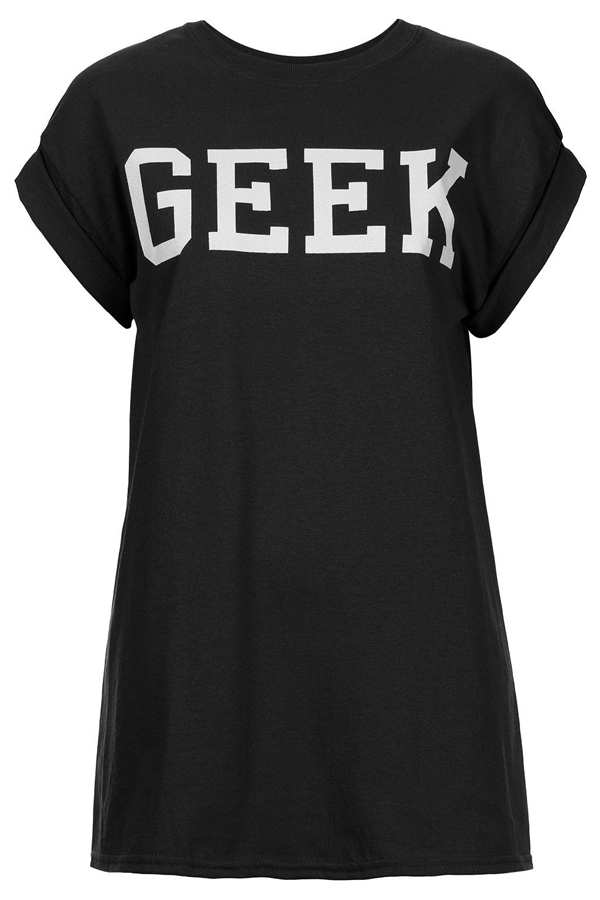 Geek chic is a trend that's hardly going to die any time soon. Make the most of it in this cute 'Geek' t-shirt by Topshop. It has a slouchy feel about it, with its relaxed fit and rolled up sleeves. Loosely tuck it into a pair of jeans for a cool weekend look. You can find also similar bold worded tops by Wildfox Couture and ASOS.
---
2

Ooh La La T-Shirt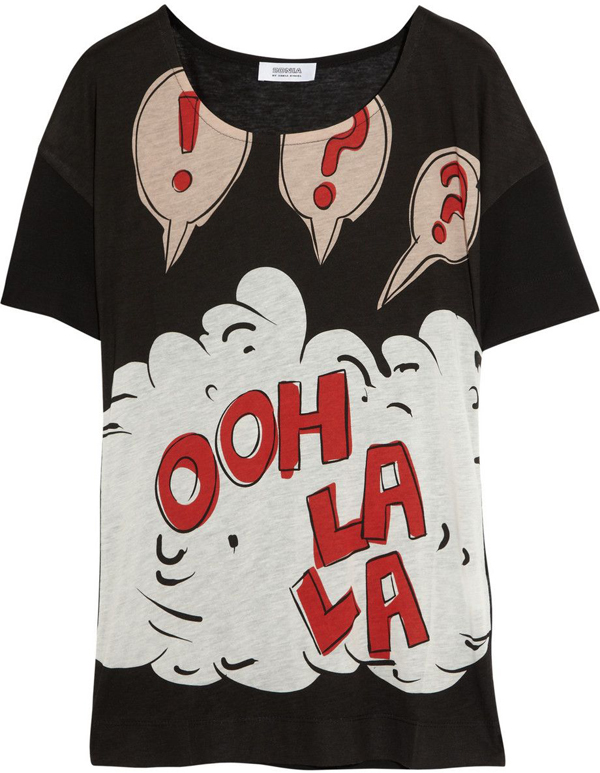 Ooh la la, where did you get that shirt? That's what people will be asking you when wearing one of these worded tops. This 'ooh la la' shirt from Sonia by Sonia Rykiel has a bold, pop-art inspired design and would look great worn with cigarette trousers and patent pumps. You could also try out Zoe Karssen's range of 'oh la la' t-shirts and sweatshirts.
---
3

Love is Blind Tank Top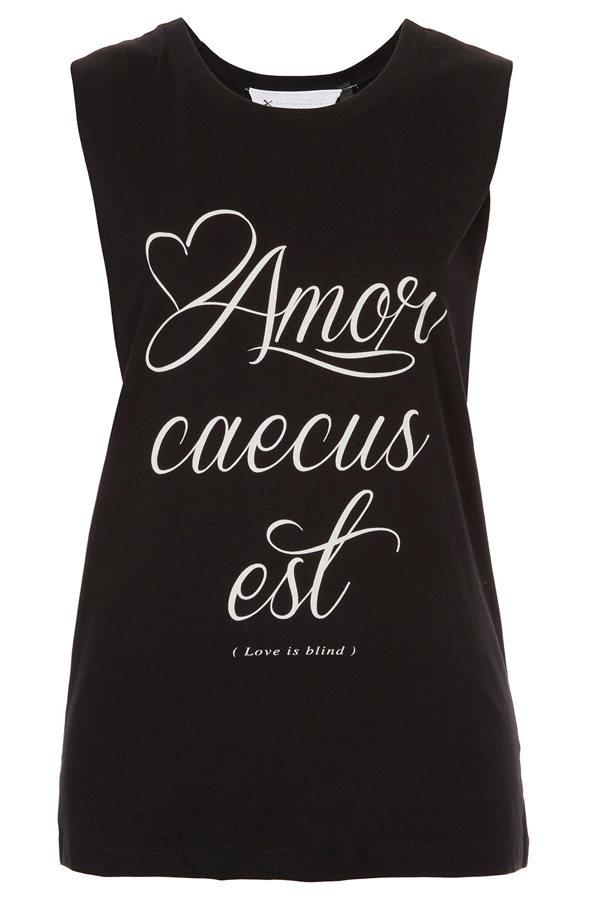 Everything looks more stylish written in cursive, don't you think? This sleeveless tank top is by Tee and Cake at Topshop and will set you back around $40. Translated, the Latin message reads 'love is blind.' Check out ASOS, Mango, and Forever 21 for similar cursive worded tops.
---
4

Hello T-Shirt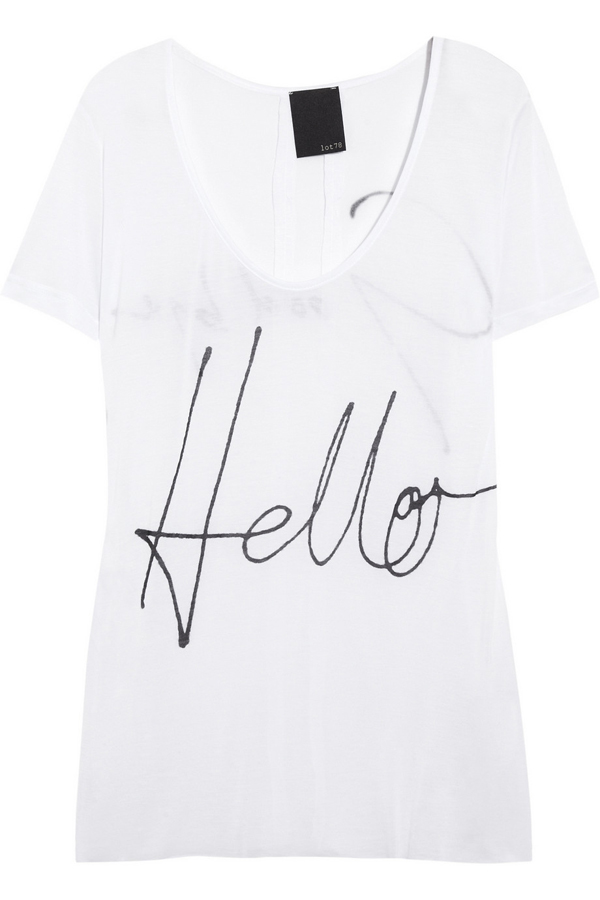 Say 'hello' in this cute t-shirt by Lot78 at Net-A-Porter. It also has 'goodbye' written on the back. It'd look great worn with skinny jeans, strappy heeled sandals, and a leather cap for a chic sport-luxe look. It is pretty pricey at $155 but if you're feeling crafty you could easily create your own version with a plain t-shirt and fabric pen or paint.
---
5

Lover Sweatshirt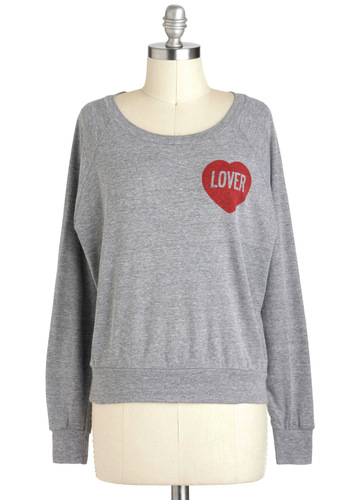 I have a soft spot for sweatshirts, especially ones with cute details. This one by MNKR at Modcloth comes in a light grey colour and features a heart print with the word 'lover' inside it. It's only $35 too, so there's not a lot of saving required to add this piece to your wardrobe!
---
6

In Love Embellished T-Shirt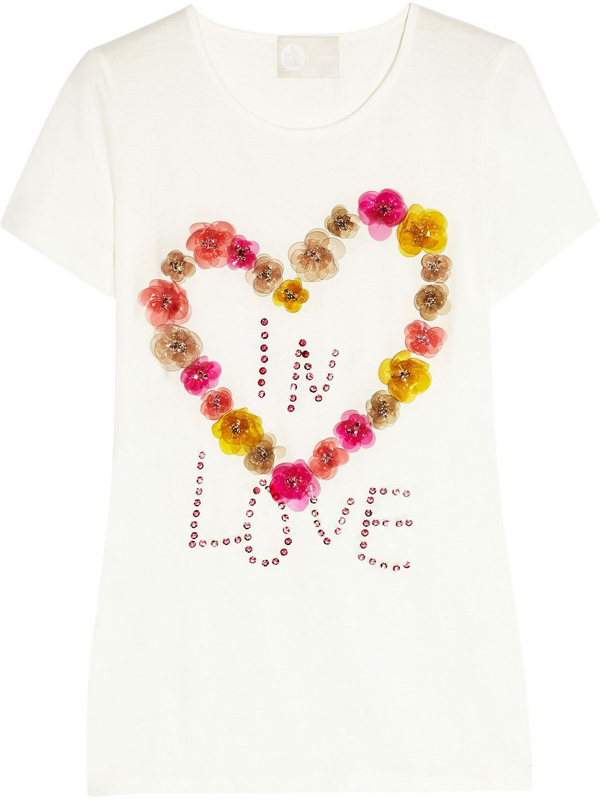 Instead of printed words, this top by Lanvin spells out a message using embellishments. The 'in love' message is written in sequins and is surrounded by a 3D flower heart. It's ridiculously expensive at over $1000 so if you want to create something on the cheap, I'd say a DIY is in order!
---
7

Bang Crop Top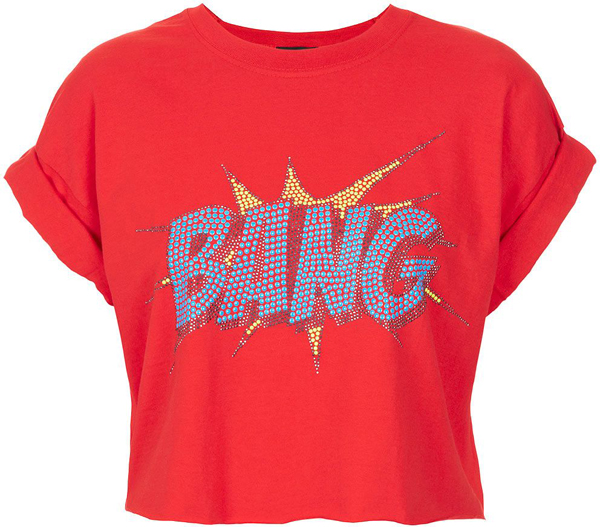 Comic and pop-art inspired tops have been enjoying a lot of popularity. This cropped top will set you back about $36 at Topshop. You could team it with a high waisted skater skirt and hi-top trainers for a quirky, youthful look. Also check out Nasty Gal and ASOS for similar comic-inspired tops.
---
8

Sporty Logo Top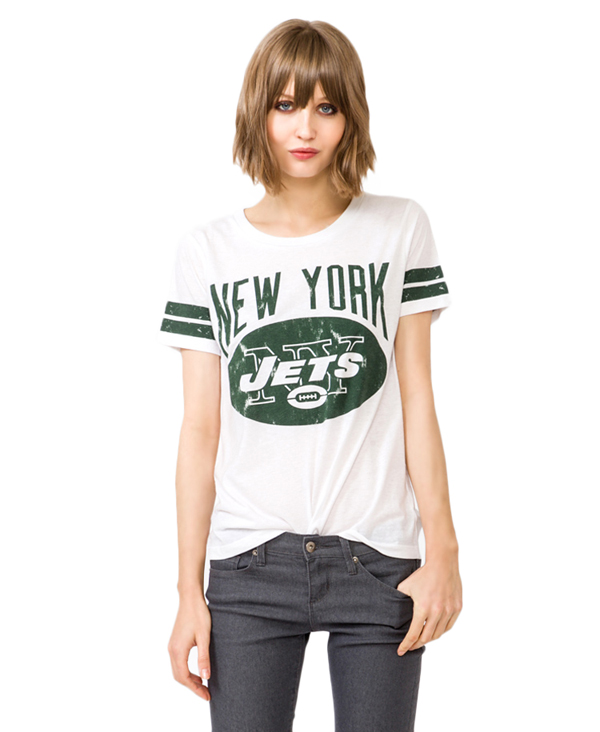 Sport luxe looks are all the rage right now. Pull off this trend by picking up a sporty logo t-shirt. If you're a die-hard sporting fanatic, you can even pick up the shirt of your favourite sporting team! Forever 21 stocks a range of shirts under the $20 mark. They'd look great worn with slouchy leather shorts, a chic baseball cap, and trainers.
---
9

City Top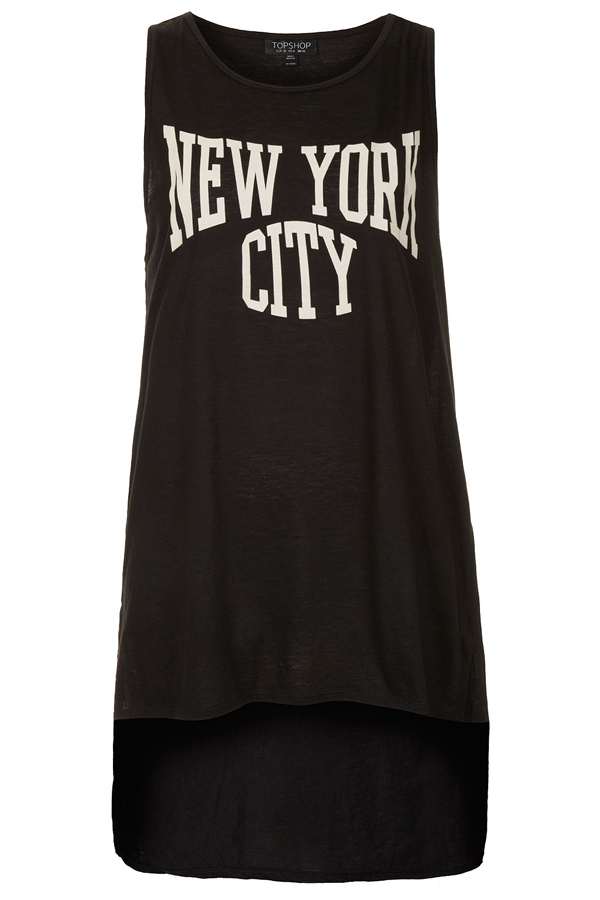 Spell out your favourite place in the world with a city-inspired top. This one from Topshop features 'New York City,' but I've seen similar versions sporting 'L.A.' and 'LDN' at Dorothy Perkins and ASOS.
These are just some of the worded tops available at the moment. From romantic messages to sporty logos, there's a range of different wording to choose from. Which of these worded tops do you like best?
More
---
Comments
Popular
Recent