A Collection of Celebs' Best Airport Outfits to Inspire Your Travel Wardrobe ...
By Vanessa
When you're getting ready for a day of traveling, it's always important to feel comfortable. After all, traveling means long hours and if you can't do that in sweats or jeans, you probably won't have an enjoyable time. There are so many cool and casual outfits you can create for the airport. Take some inspo from these celebs:
---
1

Candice Swanepoel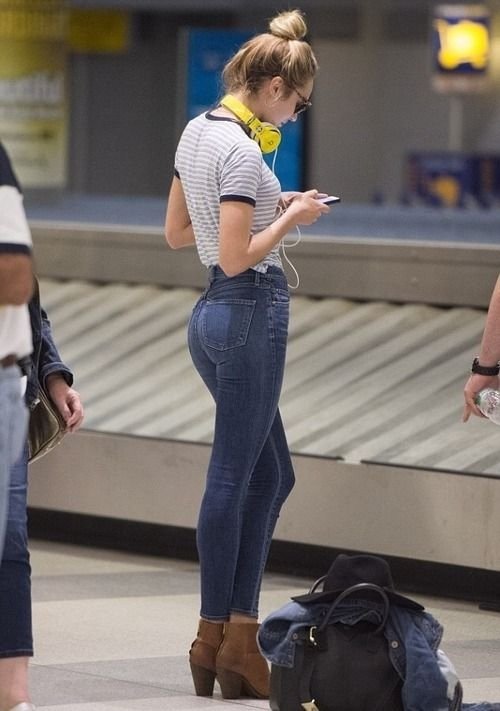 Victoria Secret angel, Candice Swanepoel looks fabulous no matter where she goes. Her cutest airport outfit was when she paired some high-waisted skinny jeans with a casual striped tee and tan ankle booties! Her headphones are the perfect accessory.
---
2

Kendall Jenner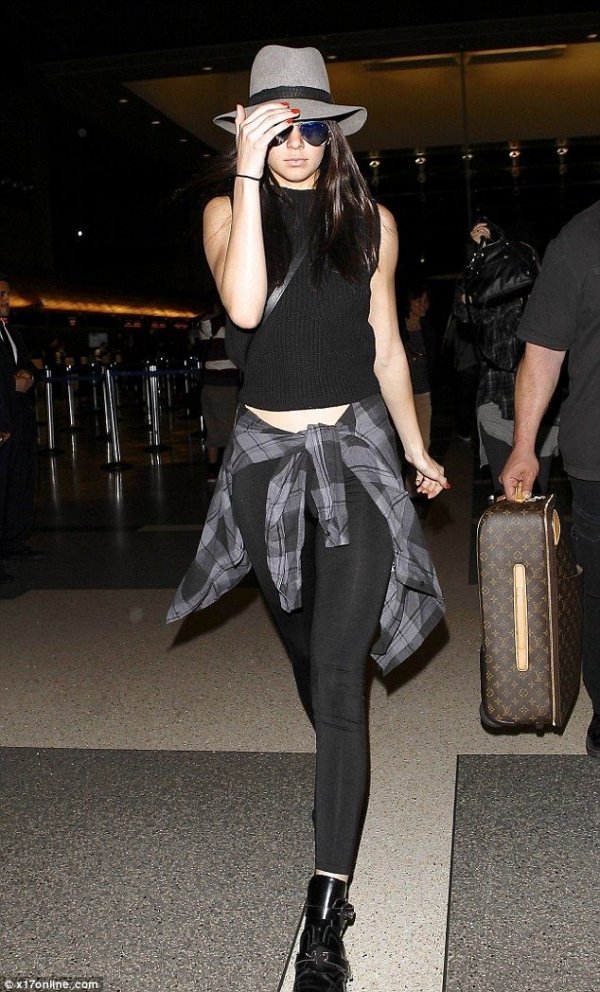 Kendall's monochromatic look is definitely inspiring me to recreate the outfit. I love mixing black and grey!
---
3

Jessica Alba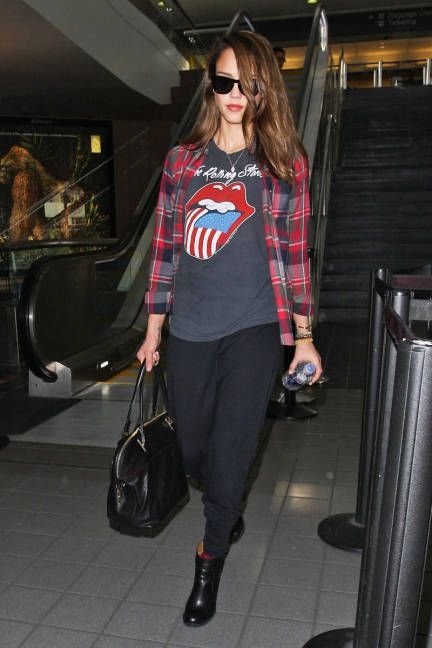 How does Jessica make sweat pants look so fashionable? Pairing it with some black booties, a band tee and cute sunglasses!
---
4

Emma Stone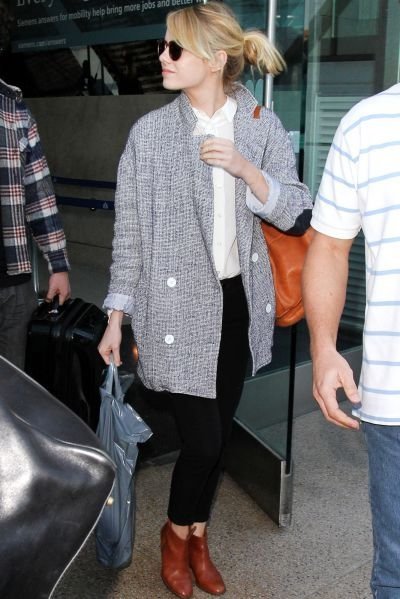 Emma Stone's look is both comfortable and stylish - something we all strive for her, right? Throw an oversized jacket over a tailored outfit and add some booties!
---
5

Kristen Stewart
Kristen travels in style by layering a hoodie with a black leather jacket.
---
6

Lauren Conrad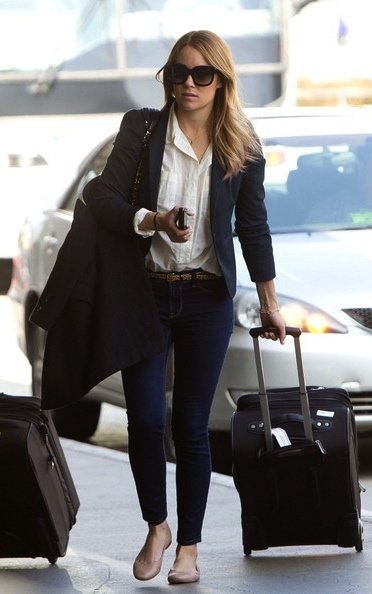 Lauren's business chic look was created by combining a blouse, blazer, skinny jeans and flats.
7

Miranda Kerr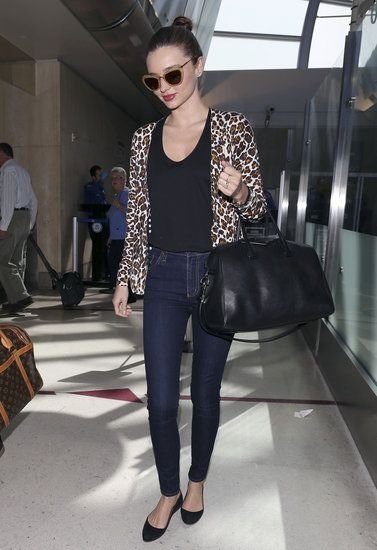 Miranda kept it simple with a tee + jeans outfit but added some pizazz with an animal printed cardigan.
---
8

Lily Collins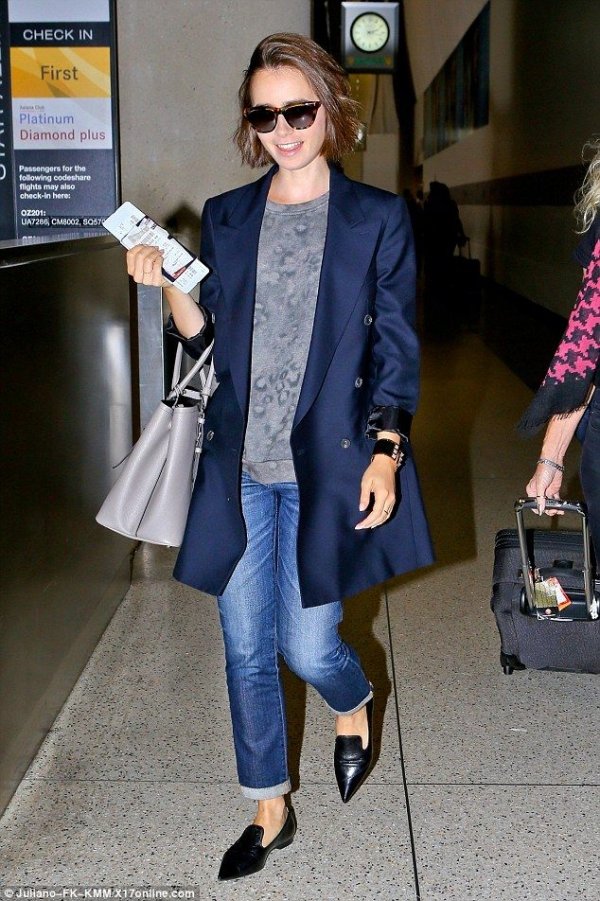 Lily dressed up a casual sweater + jeans combo with a navy blazer and black loafers. So chic!
---
9

Victoria Justice
Victoria Justice keeps things edgy and casual with some skinny jeans, a graphic tee with a flannel tied around her waist, and a leather jacket. The snapback and classic converse instantly edge up her outfit.
---
10

Emma Watson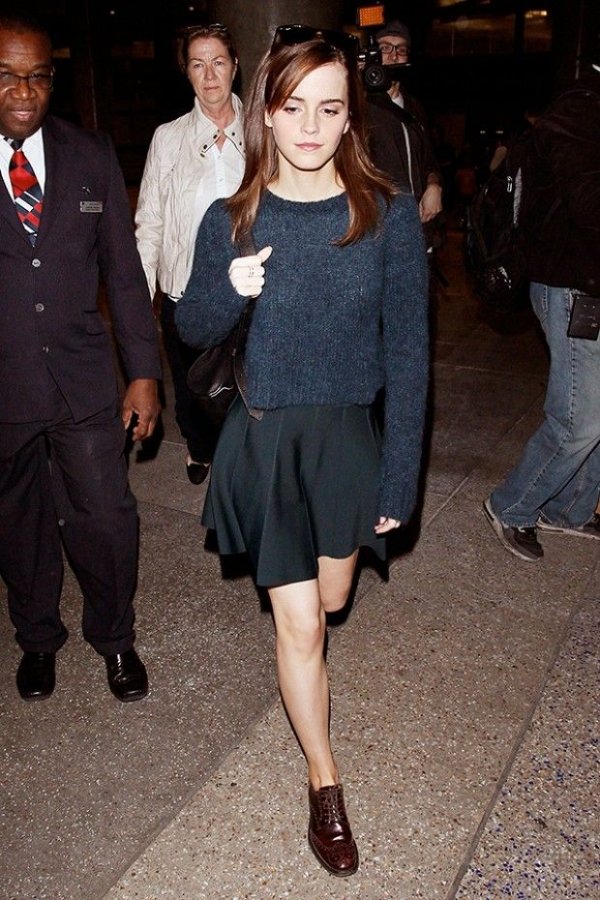 Emma always looks super chic, sophisticated, and girly all at the same time. Here, she paired a pleated mini skirt with a knitted sweater and oxford shoes.
What do you like to wear for a day of traveling?
---
Comments
Popular
Related
Recent