Even though trying to find the perfect fashion finds can seem pretty daunting, it's actually not as hard as you may think. In fact, the secret to finding a steal is pretty much just knowing where to look! Whether you're getting ready for a festive New Year's party or celebrating your birthday, shopping for deals really doesn't have to be a long or expensive process. When it comes to scoring affordable fashion finds for the winter, you've come to the right place because I'm also all about saving a dime wherever I can!
---
1

Allegra Tote Handbag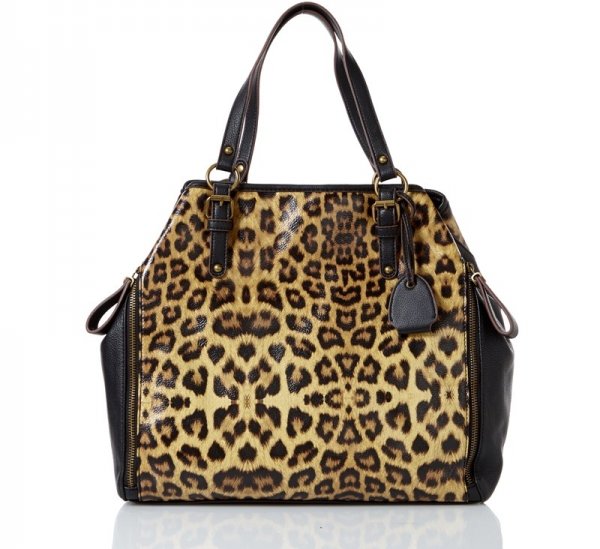 Get it here: burlingtoncoatfactory.com
Ladies, being on a budget doesn't mean that you can't score pretty hot and inexpensive fashion finds. This sexy oversized tote bag from Jessica Simpson is proof of that. I can definitely say that the sturdy material and spacious interior makes this bag more than worth it. Also, you can never go wrong with leopard. That's pretty much a fashion law.
---
2

Chic Color Block Shoulder Tote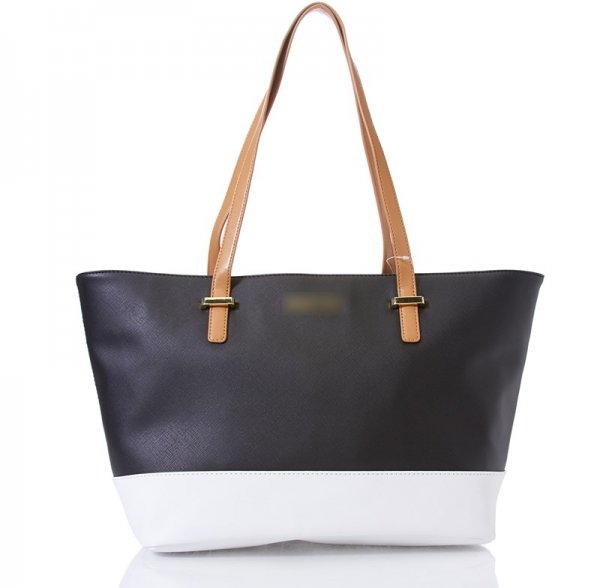 Get it here: burlingtoncoatfactory.com
Next, this modern and trendy faux leather bag speaks for itself. From the expert colorblocking to the monochrome color scheme, everything about this tote just screams classic! I love how the brown straps help accentuate the stark contrast between the black and white. As a part of Burlington's mystery brand promotion, this bag is a total steal!
3

Cape Crusader Little Black Dress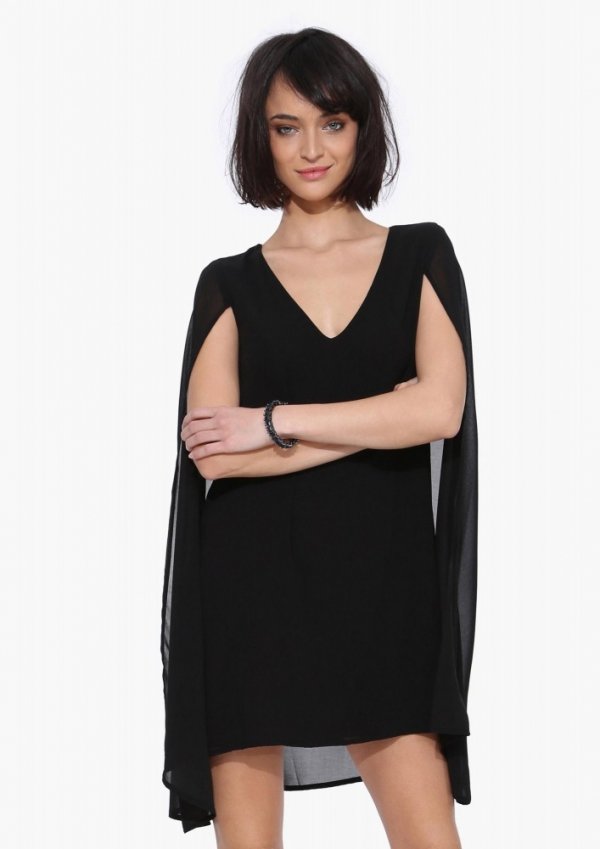 Get it here: necessaryclothing.com
You may want to prepare yourself because you're about to knock the socks off of anyone you meet. This dress and cape combo is so fetch, hands down! But do you know what the best thing about this little number is? The cape draping over your back will define your sexy shoulders for a ridiculously sculpted look.
---
4

Faux Suede Lace-up Booties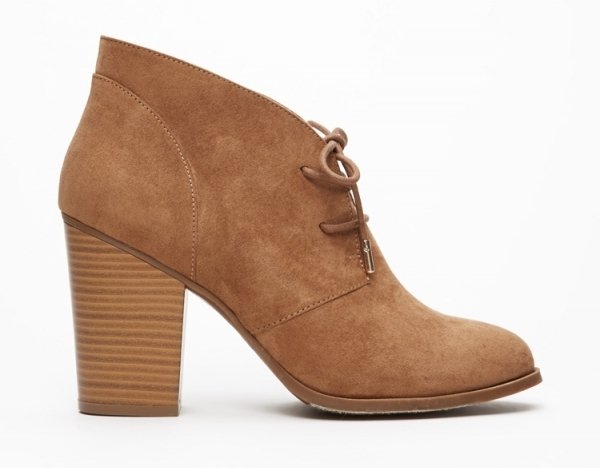 Get it here: forever21.com
I will never get over that gorgeous stacked heel. One of the greatest things about these booties is the fact that they are versatile and can be worn for a night out or in. Now that it's colder out, you can really make their neutral tone pop by pairing them with dark tights. Never has sweater weather looked so good.
---
5

Hooded Ribbed Infinity Scarf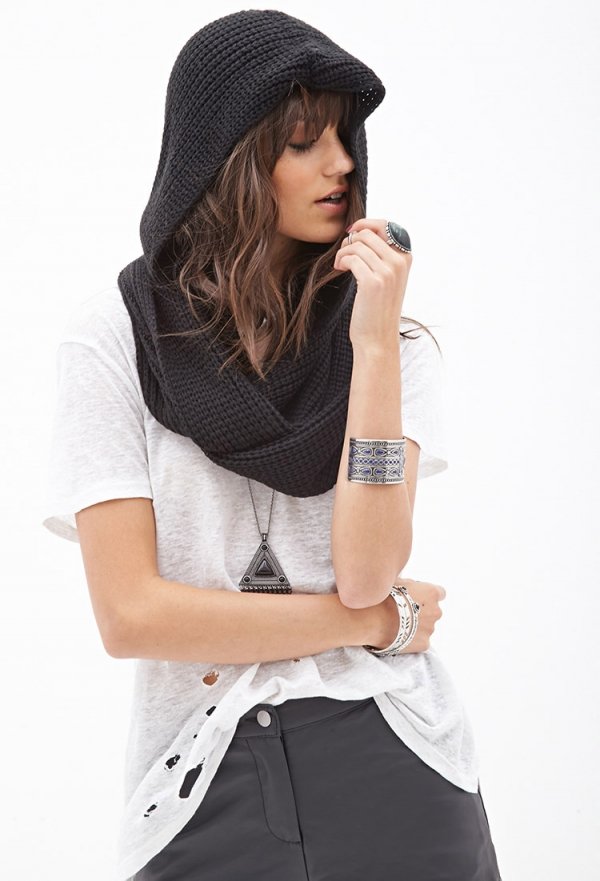 Get it here: forever21.com
Could there be anything more chic and innovative than this hood meets infinity scarf? What's even cooler is that it adds an aura of mystery to your outfit and is incredibly compelling. I love how the hood resembles a beanie. This is one look you won't be forgetting anytime soon. This bold statement piece is everything!
---
6

Colorblocked Open-Front Cardigan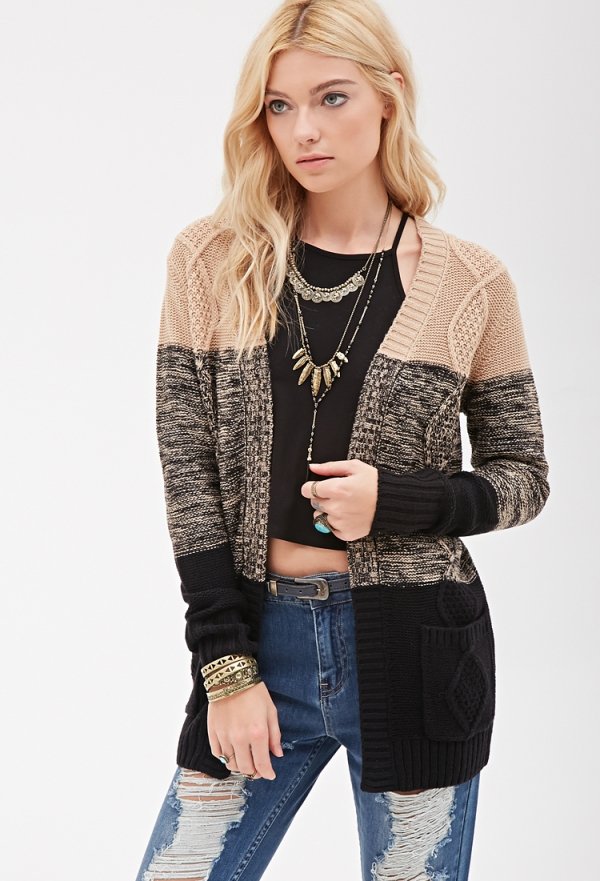 Get it here: forever21.com
Here's another case for colorblocking done right! If you've been itching to get your hands on a warm, cozy and fabulous piece, you're in luck. This would look amazing layered over a sexy and smooth bodycon dress or paired with high-waisted jeans.
---
7

Nothing Short of Chic Necklace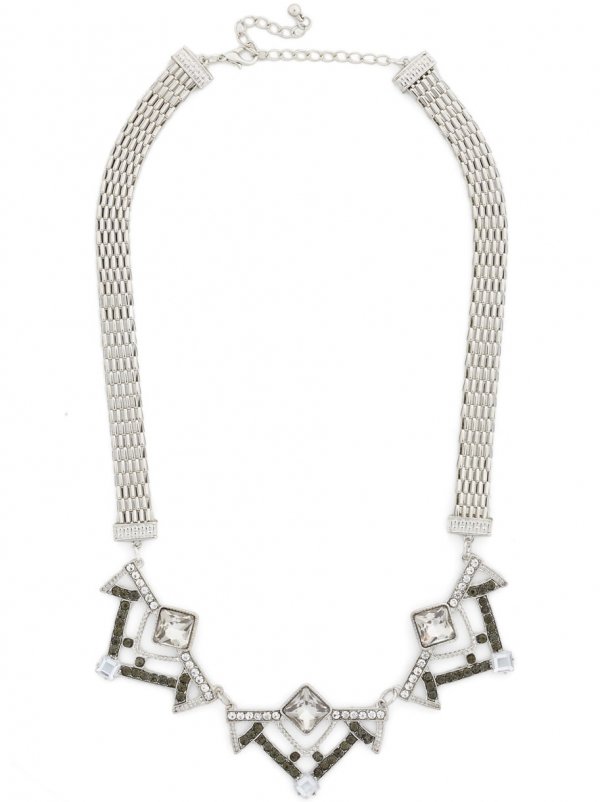 Get it here: modcloth.com
Not only is this statement piece a showstopper, it's also
really edgy and chic! It'll be impossible not to fall in love with its glam gems and art deco design. It truly does live up to its name.
Being a trendsetter doesn't mean that you have to empty your pockets and wallet. What is the story behind your greatest fashion deal? Are there any pieces you're itching to try?
---
Comments
Popular
Related
Recent