As a true shopaholic, I look forward to the change of seasons as an excuse to shop and pick up some great accessories for summer 2014. I'm always on the lookout for earrings and watches, two of my favorite collectibles. When I lived in New York City, the most exciting time to shop was fall, but now living in a warm climate, accessories for summer 2014 has taken precedence.
Table of contents:
1

Summer Lovin' Large Leather Tote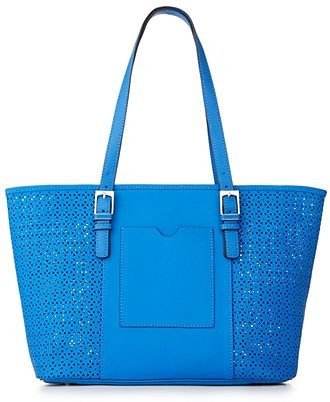 This Tignanello tote tops my list for must-have accessories for summer 2014. I think the blue is breathtaking, but you can opt for sunrise (a yellowish gold), sea green, watermelon, or white. See it at Macy's and maybe catch it on sale!
2

Pretty, Witty & Wise Jewel Pouch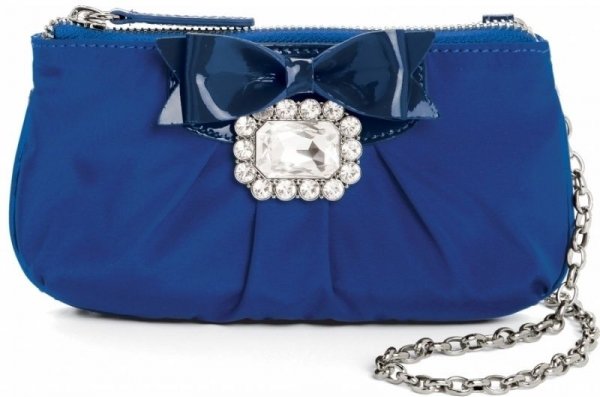 I'm a big fan of Brighton Collectibles, and this adorable royal blue jewel pouch from the My Flat In London collection is super cute. It comes in a few different colors, but the blue is truly spectacular. Ever think of something like this as gifts for bridesmaids?
3

Spread Love French Wire Earrings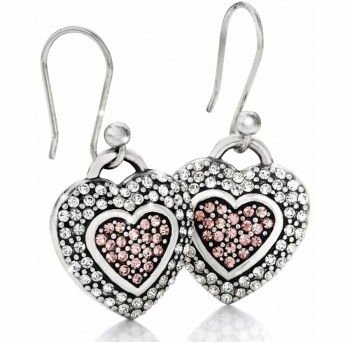 Also from Brighton are these Swarovski-encrusted crystal earrings. Don't look now, but they're reversible! The back has silver scrollwork on a black background. A portion of the purchase will go to breast cancer charities. If you've never visited a Brighton store, you're in for a nice surprise. The stores are beautifully appointed on the outside and chock full of great accessories inside.
.
4

'Anastasia' Strappy Suede Sandal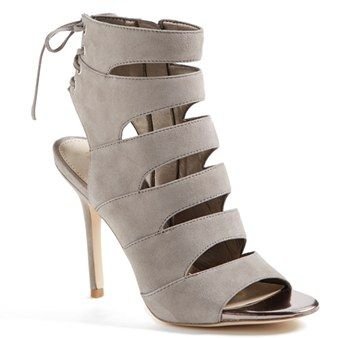 You'll find these sexy sandals at Nordstrom and the price won't ruin you. They call this color Sharkskin and I think that's well-named. I'd love to see this with a pair of pants that end just above the top strap. I'm not too crazy about a shoe that goes above the ankle worn with dresses or skirts. It tends to make your legs look awfully short, while wearing it with a close fitting pant, elongates your legs.
5

Blue-Tone Radiant Glitz Watch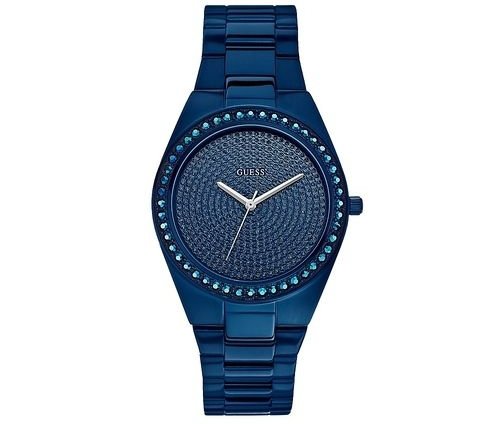 I collect watches and this beautiful blue baby by Guess has my name written all over it. I like this with a navy outfit and especially like it as a contrasting color against soft summer shades. Guess has a few navy watches to choose from this season, but this glitz watch is the star offering.
6

Boho Blue Chandelier Earrings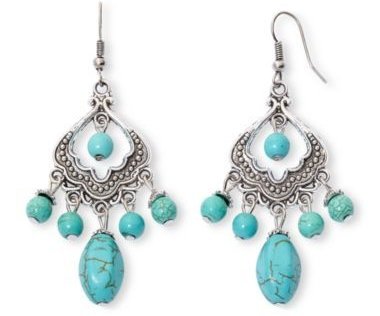 These earrings from Arizona are on sale at JC Penney. I don't suppose they'll stick around too long at this low price. I like the gold tone with the blue accent pieces; it makes for a nice change from the silver you usually see offsetting the blue.
7

Nastasya Metal Cat's-eye Sunglasses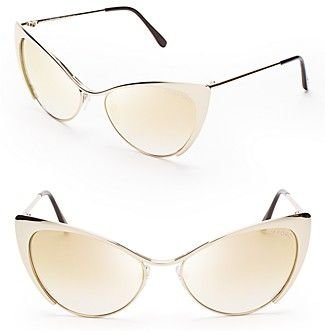 This is Tom Ford Eyewear and as such carries a hefty price tag for sunglasses. I mean, if you lost this pair you'd be one very unhappy lady. As nice as they look in this picture, you simply have to try these on. The sunglasses have gold frames with gold mirrored lens.
Shopping in general is a great pastime, but sometimes shopping for an outfit you need for a specific occasion can be stressful. Accessory shopping on the other hand is always fun. You already know the outfit you're going to wear, so picking out pieces to complement it makes for an enjoyable and stress free shopping trip. Do you collect any particular accessories?
Please rate this article