When I think of summer style, the one thing that always comes to mind is coral accessories. Nothing evokes summer quite like coral-colored accessories. Whether it is a fantastic pair of coral earrings, a chunky coral necklace, or a great coral bracelet, coral accessories will keep your style feeling like summer. There is something about that pinkish-orange hue that brings up images of a hot summer at the beach. If you are looking for some great coral accessories, all of the following accessories from Ruche are wonderful options.
1

Grand Gala Earrings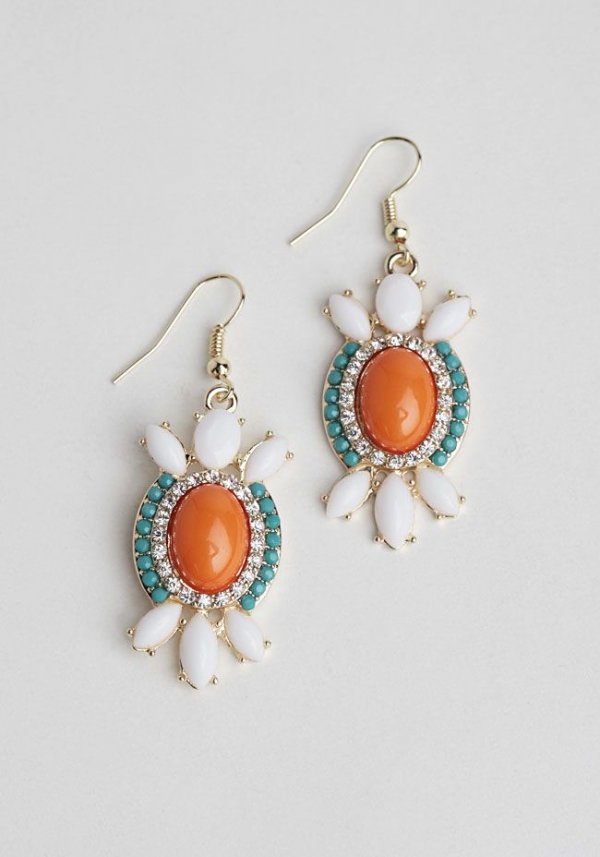 The Grand Gala Earrings from Ruche are the perfect earrings for a summer date. The coral center of these earrings looks like a summer sunset, and the turquoise is a beautiful ocean color. The rhinestones on these coral earrings elevate them to make them wonderful for a special night out. As perfect as these earrings are, they are not the only fabulous coral accessories for your summer style that you will find at Ruche.
2

Dahlia Statement Necklace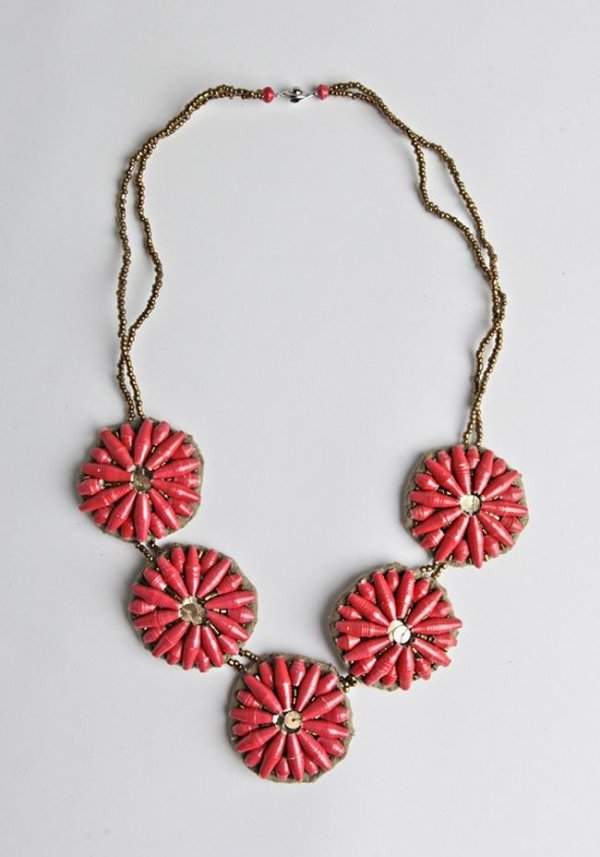 When you wear the Dahlia Statement Necklace, not only will you look fabulous, but you will also feel fabulous. This necklace is handmade in Uganda as part of a development strategy to help people out of poverty. By purchasing this necklace, you are contributing to financially empowering artisans in Africa. The cause alone is a fantastic reason to get this necklace, but you will also want it because of the bright coral color of this wonderfully designed necklace.
3

Havana Trim Necklace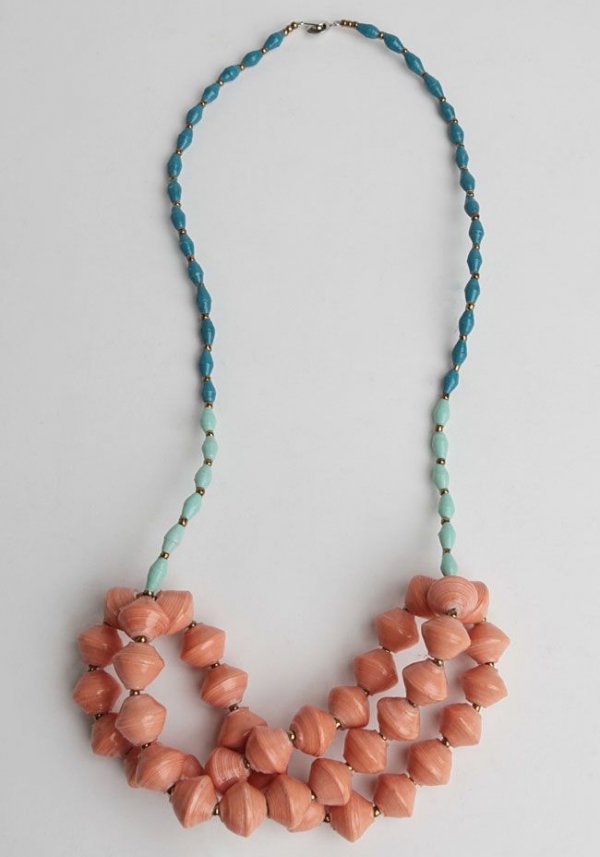 The Havana Trim Necklace is another necklace you can feel good about buying because it supports the same cause in Uganda as the Dahlia Statement Necklace. Aside from feeling good because you know you are supporting a worthy cause by wearing this necklace, you will also feel good because you will know how fabulous you look. The coral beads are beautifully offset by the turquoise strand, making this necklace a standout piece.
4

By the Ocean Bracelet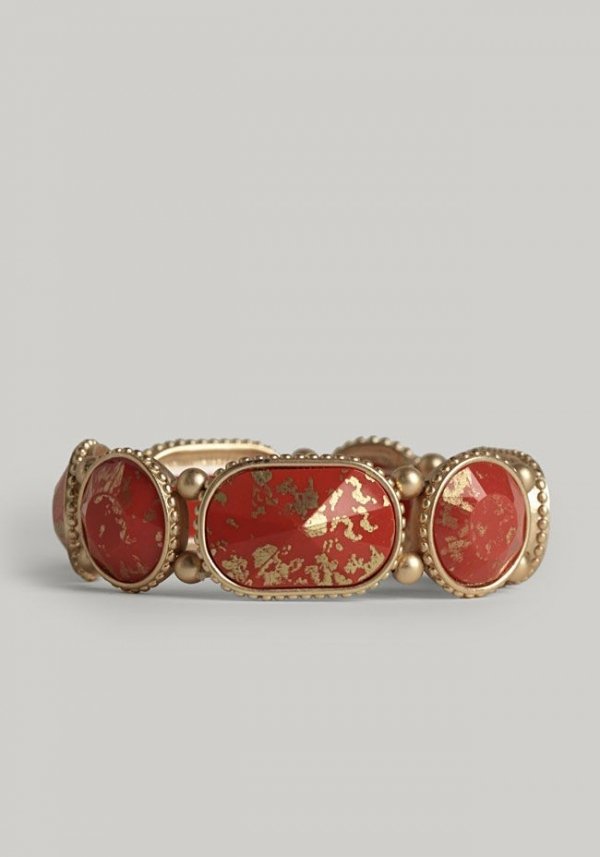 The deep coral color of the By The Ocean Bracelet will really make you feel like you are wearing a bracelet that comes from the ocean. This bracelet would look fabulous paired with a white sundress. It would elevate the look of the sundress and the coral color will really pop.
5

Roses Are Red Necklace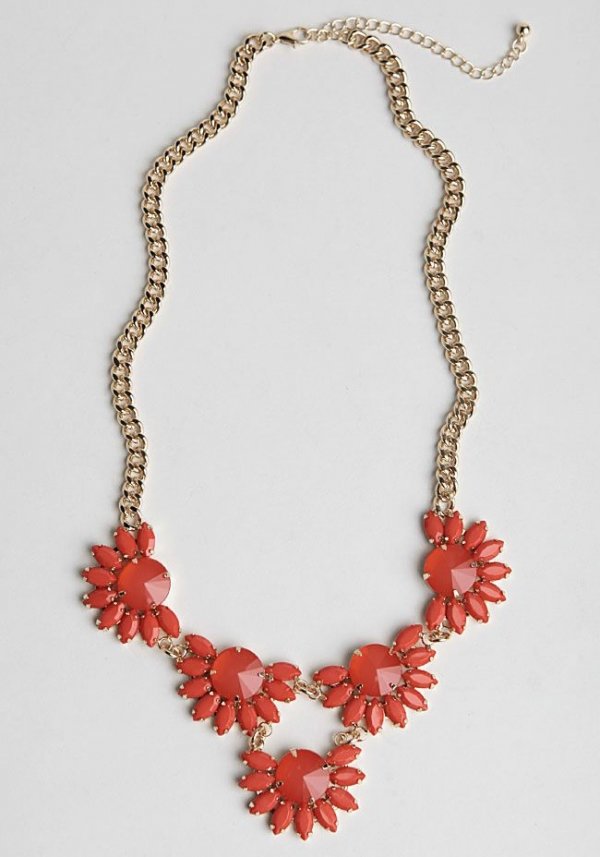 This necklace may be called Roses are Red, but it looks more like it came from the sea than from a rose garden. The coral color paired with the gold looks sunny and warm. Can't you picture yourself wearing this necklace eating a fantastic dinner on a rooftop restaurant overlooking the sea? It is quite the picture, but wherever you wear this necklace, you will look gorgeous.
6

Rhombus Wreath Headband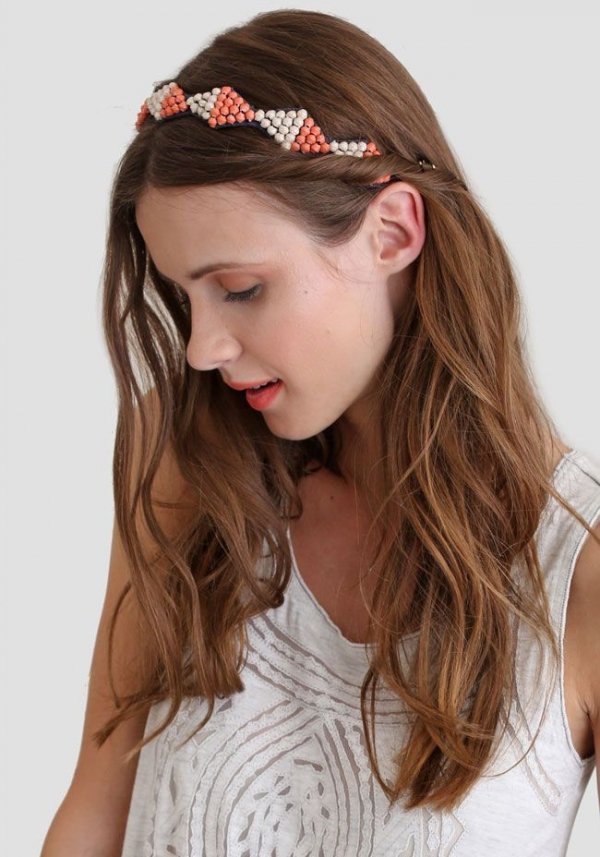 Every woman needs a casual summer headband, and this headband is perfect. The coral beads really stand out next to the white beads. This headband is a great necklace for a summer picnic. It will keep the wind from blowing your hair in your face, and it will look fantastic with an easy going outfit.
7

Marina Bracelet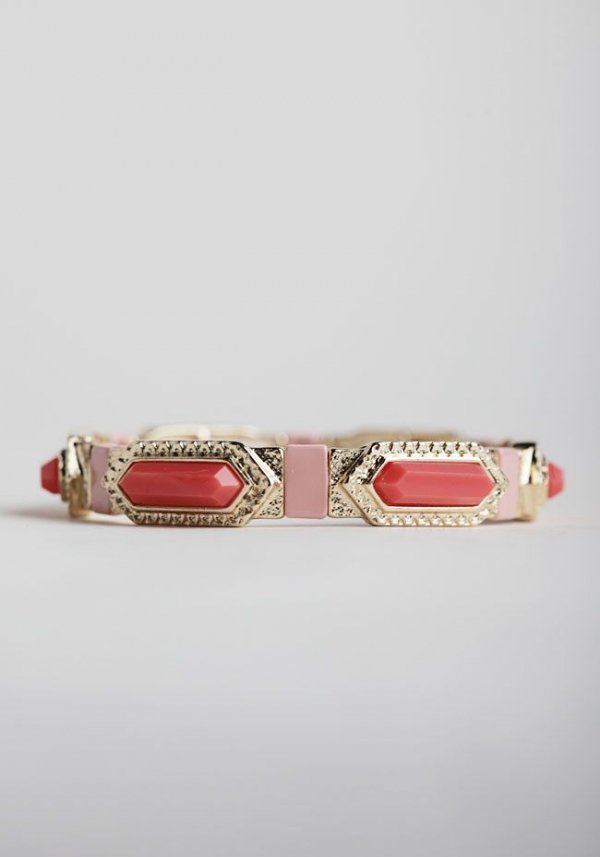 The Marina Bracelet is a great bracelet to wear for a causal day out with the girls. The pink and coral colors are fun and girly. This bracelet would look great with a denim skirt and floral blouse, completing your "day with the girls" outfit.
Summer is a time for warm bright colors, which is why coral accessories are perfect for the season. If you are in need of a new summer accessory, any of these would look fantastic. Which of these accessories is your favorite?