The '20s swung their way back onto the style scene with all that jazz in the form of the hottest art deco dresses to wear from the high-spirited era of the opulent fabulous flapper. You can relive the glitzy glamour and romantic drama of the golden jazz age with drop waist dresses, fringe details, art deco designs in geometric shapes and lines along with the sparkle and shine of sequins, shimmery fabrics and lustrous metallics. So drop those waists, shimmy those feathers and swing that fringe, it's time to transform everyday evening wear into Gatsby girl glam, hearing the roaring '20s roar once more with these 7 art deco dresses to wear.
---
1

Beaded Art Deco Dress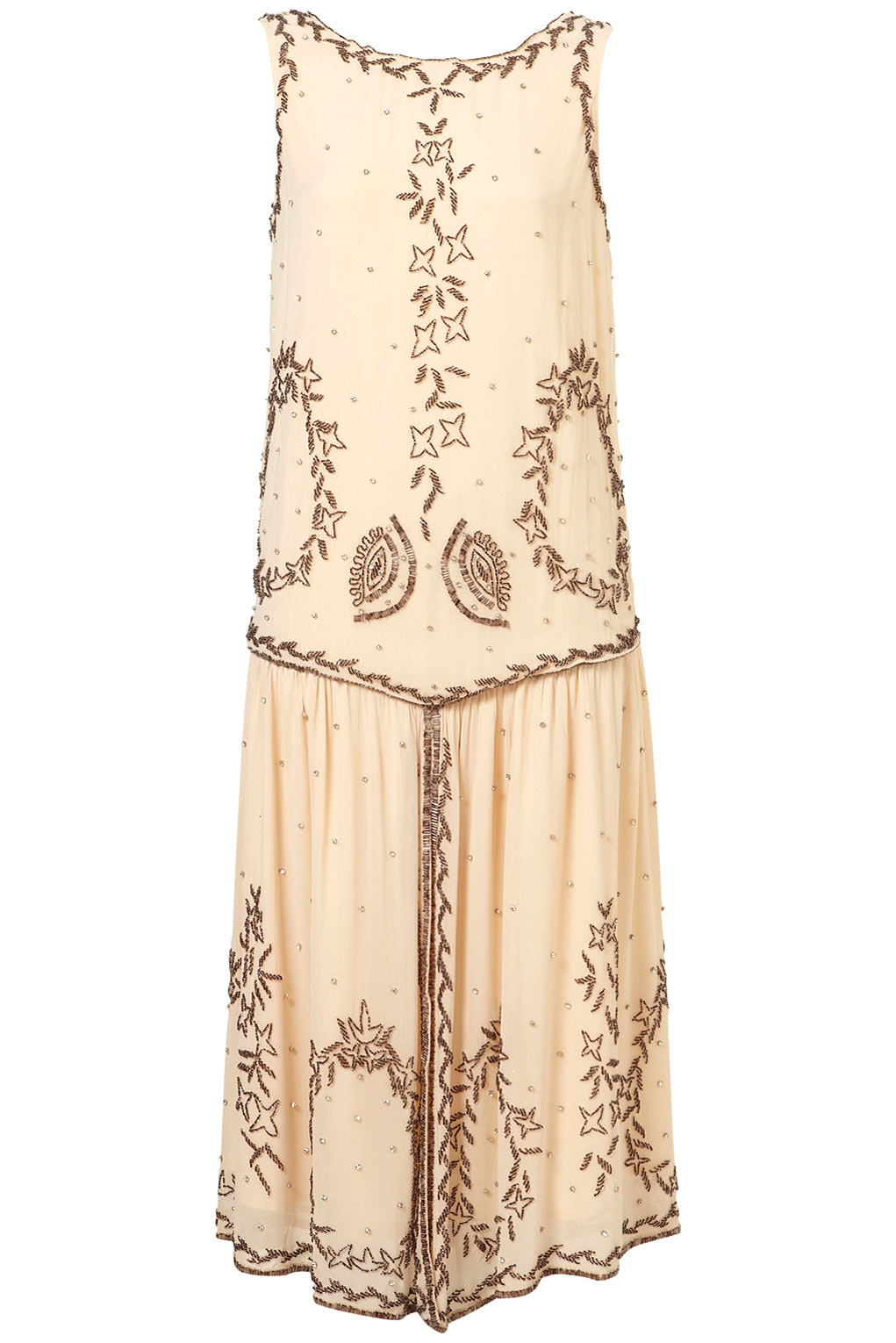 Travel back in time to an era filled with all flash and fabulous with beaded art deco dresses. Revisit the glitz and glamour of the 20s with intricate and dazzling beadwork that shimmers and shines in the spotlight for the perfect party ready piece. You'll be the talk of the town in this art deco dress from Topship at $175 and in other art deco inspired dresses from French Connection, Mango, Hoss Intropia, Fashion Union, Malene Birger and Ted Baker in the $30 to $750 price range.
---
2

Geometric Art Deco Dress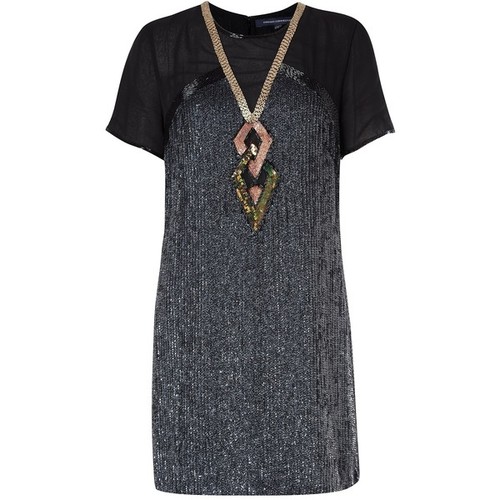 Relive the roaring 20s once more with graphic lines and geometric shapes. The art deco era is known for its visual details and symmetrical lines, paving way for the popular geometric trend exploding everywhere in fashion. Simple, yet abstract and visually appealing geometric prints create a subtle impact that's elegant and sophisticated just the fabulous flapper.
3

Embellished Art Deco Dress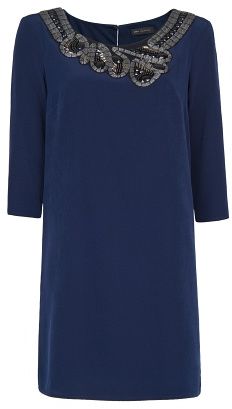 Put the great back into the Great Gatsby with eye-catching jeweled and beaded embellishment. For a modern approach to this period trend, don a simple shift dress with an opulent embellished neckline or collar to add an instant pop of sophistication and flapper flair.
---
4

Fringe Art Deco Dress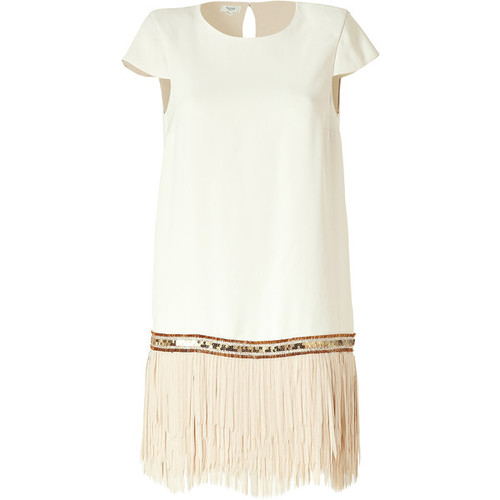 Swing into the season sporting a drop waist art deco dress with fringe detailing. With its maximum movement and coquettish demeanor, a fringe dress calls for endless dancing and twirls on the dance floor so sashay away all night long in this flirty frock.
---
5

Graphic Art Deco Dress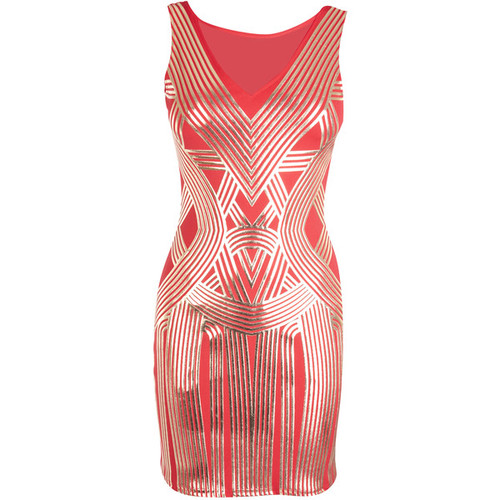 Reinvent the fab flapper for modern-day wear with a contemporary figure flattering dress with graphic detail. Graphic lines help to create visual interest and draw the eye in to create a sexy silhouette that appears sleeker and slimmer. Don a fitted bodycon with gilded accents to give the 20s a contemporary 2012 makeover.
---
6

Feather Art Deco Dress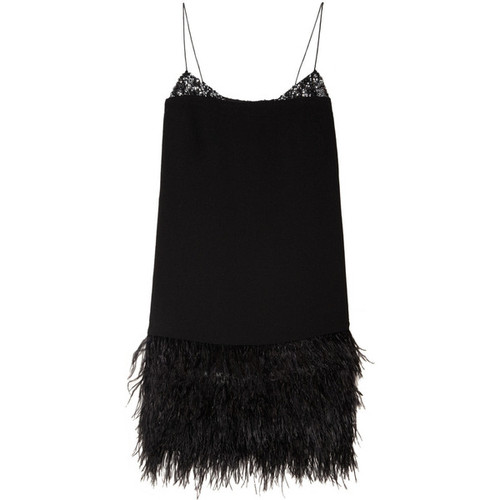 Bring the party back to life with flirty feathers on your art deco dress. Shimmy into a fabulous feathered dress to paint the town red with the girls or a dapper date. With elegant sass and playful appeal, make the feathered art deco dress your go-to little black dress for the season.
---
7

Drop Waist Art Deco Dress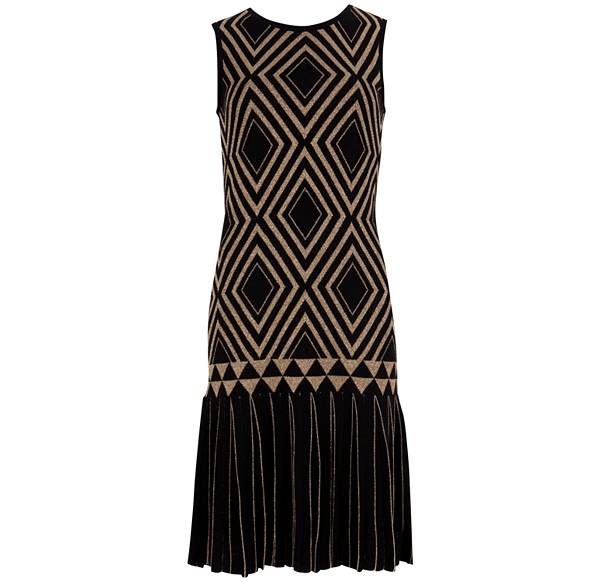 Channel the jazz age in an elegant drop waist art deco dresses. True flapper style incorporates boyish charm with flirty femininity for a look that's fun and playful. Drop waist dresses hang off the body and skim curves for a sleek silhouette that's strong and sexy.
Put the great back into the Great Gatsby with modern art deco inspiration from these dazzling dresses. To reinvent the fabulous flapper look with art deco dresses it's all about clothing contours, delicate details and luxe embellishments in bold, brazen hues. Opting for slinky sultry silhouettes that skim the body give true flapper style that boyish charm mixed with flirty femininity the flashy '20s are known for. Which of these art deco dresses will you be rocking to let the '20s roar once more?
More
---
Comments
Popular
Recent