In 2013, you don't really need to have a storefront to have a successful store, and that's very apparent in the spike of e-commerce stores that came along with the technology age. They seem to be popping up everywhere these days. Who needs to actually go shopping in a store when you can go shopping from the comfort of your own home, and have everything you've purchased on your front step the next morning? E-commerce stores are becoming more and more convenient, so if you aren't already shopping at these stores, take some time out of your busy life and treat yourself to a quick little online shopping spree.
---
1

Tobi
Shop here: tobi.com
Tobi is one of my greatest discoveries of 2013. It's made up a good percentage of my wardrobe this year and it's still one of my best-kept secrets. Tobi has a greater inventory than most storefronts and e-commerce stores, and every customer gets 50% off of their first order, making it every girl's paradise. Besides the initial 50% off for your first order, they constantly have 50% off sales. It's a must if you're looking to upgrade your wardrobe.
---
2

Nasty Gal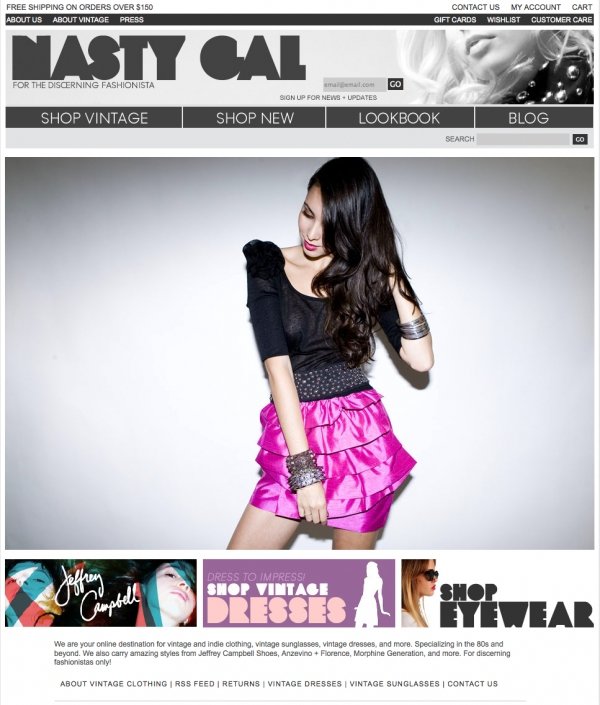 Shop here: nastygal.com
Most people who hear the name Nasty Gal are immediately offended or confused, but that's the way the Founder and CEO, Sophia Amoruso, wants it. While the clothes are for the younger set and are pretty eccentric, you'll probably fall in love with the website. They're about to open storefronts, but for right now Nasty Gal is one of the fastest growing e-commerce stores the Internet has ever seen.
3

Zappos
Shop here: zappos.com
Zappos is quite obviously one of the biggest, if not the absolute biggest, e-commerce stores to ever grace the Internet. While I'm sure almost everyone has visited this site at some point or another, it's a modern marvel. You can order something late at night and expect it at your door the next morning. I can't even fathom how any company could be so efficient and good at customer service. If you haven't yet, you must experience the modern marvel that is Zappos' customer service.
---
4

Etsy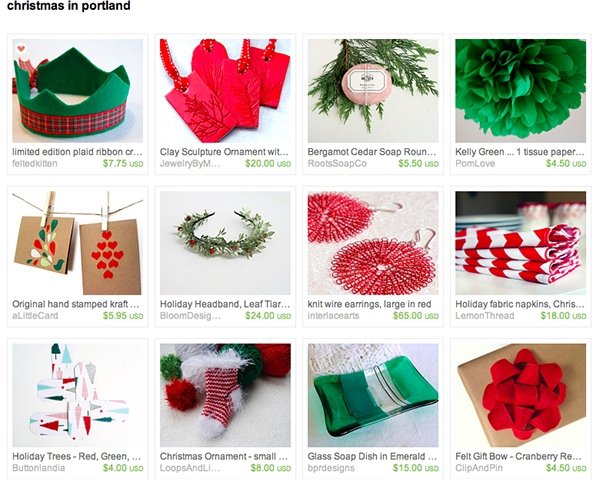 Shop here: etsy.com
Etsy is every quirky girl's dream. It's comprised of a ton of smaller vintage and handmade e-commerce stores, and you could spend hours perusing the site without even realizing it. I always think that that's the sign of a good online store. If you've never fallen down the Etsy rabbit hole, I suggest you do, and soon.
---
5

H&M

Shop here: hm.com

H&M is obviously not just an e-commerce store, but it deserves a mention. If you're from America, you probably know that H&M has never had online shopping. That changed a few months ago, a fact I just learned a few weeks ago. Since then, I've basically been proclaiming it from the rooftops, as I've been dreaming of the day for so long. I don't live in an area near an H&M, and I've never been able to find anything I like on the rare occasion that I find one. Discovering H&M finally added online shopping was like getting an extra Christmas morning. If you're in America, revel in our newfound ability to shop at H&M online.
---
6

ASOS

Shop here: asos.com

ASOS is one of the best global online clothing stores, even if they just opened their first physical store. For years, it's been one of the best e-commerce stores in the world. It's well-priced, good quality, and they sell both basics and nicer clothes. It's every woman's dream.
---
7

Solestruck

Shop here: solestruck.com

Solestruck has over one hundred designer shoe labels at a (usually) discounted price. With that many designers, you're bound to find your favorite designer in the mix. Solestruck is especially great if you're a fan of awesome shoes but don't live in an area with many options.

Which of these is your favorite e-commerce store? Do you have one that's not on this list? Let me know in the comments!
---
Popular
Related
Recent