Vintage Accessories are incredibly popular right now, thanks to the recent surge in retro and vintage passes. Now, vintage accessories will be different for everyone – it all depends on what you think of as vintage! I always consider fashions from the 1920s through the 1950s as vintage, while the 1960s through the 1990s are more retro. Bearing that in mind, I have some gorgeously chic vintage accessories for you to take a look at – maybe you'll see some things to put on your holiday list!
---
1

1920s Flapper Cloche Hat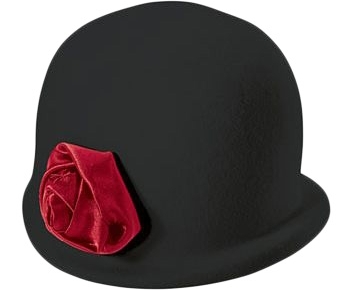 Price: $40.00 at shopplasticland.com
Cloche hats will always be at the top of my list of vintage accessories. I adore this style! The 1920s are probably my favorite decade, but since I can't really get away with a flapper dress, I love wearing cloche hats with modern outfits as well. Throw in some curls if you can, make sure they're peeking out, and glam it up!
2

Betsey Johnson Art Deco Shrug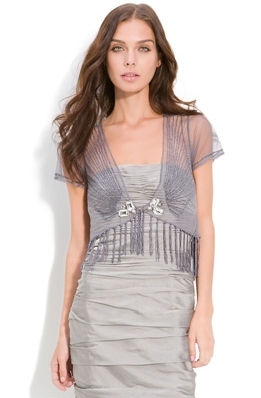 Price: $78.00 at shop.nordstrom.com
Shrugs always make great accessories, but it's the Art Deco styling on this one that really takes the cake. The beading is absolutely flawless, the sheer material is gorgeous, and even the fringe adds some serious glamour. Wear this with a formal outfit or add some dazzle to a camisole and skinny jeans.
---
3

Alice Hannah Vintage Velvet Bow Gloves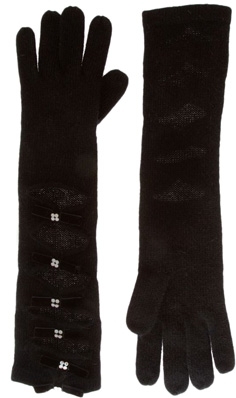 Price: $39.53 at asos.com
Nothing evokes fashionable bygone eras quite like long, elegant gloves. Look for silk, satin, leather, or velvet – of course! Elbow length is always ideal, but you can go a little lower – or higher – if it works with your style. The diamond cut-aways add some sex appeal while the pearls lend a touch of elegance. Pair your gloves with other vintage accessories, like the perfect hat or a shrug, and you're good to go!
---
4

Back Seam Bow Fishnet Pantyhose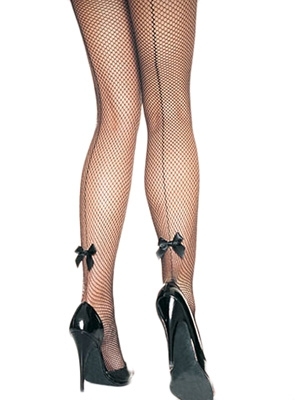 Price: $12.50 at shopplasticland.com
Stockings are a must. There's just something undeniably sexy about seamed stockings, and I love the bows on the backs of these. These stockings are full of cheek – and chic style! Do I see the ultimate stocking stuffer?
---
5

Cara Accessories Fabulosity Fascinator Headband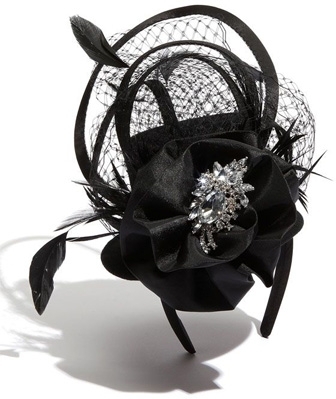 Price: $98.00 at shop.nordstrom.com
I know this is expensive, but nothing says vintage like netting – unless you add in gemstones, ribbons, and flouncing feathers. With some red lip, a little black dress, or even a black top and pencil skirt, you'll be a knockout from first glance. Trust me, any time you can find vintage accessories with feathers, go for it.
---
6

Never Enough Necklace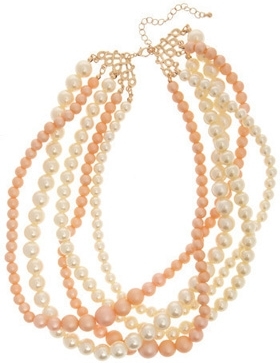 Price: $23.99 at modcloth.com
Pearls, pearls, pearls. You rarely saw flappers without them, and Audrey Hepburn cemented their vintage appeal. If you don't like long strands of knotted pearls, don't worry. This lovely necklace with its combination of colors and close fit is all you need.
---
7

Marilyn Shrug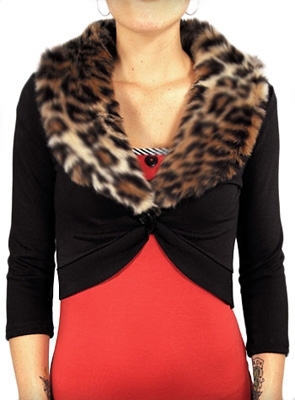 Price: $52.00 at shopplasticland.com
Last but certainly not least on my list of must-have vintage accessories, here's a more substantial shrug. The real reason it makes the list? The faux fur! Real fur was a staple in vintage fashion, but faux is even more fabulous. A stole, a shrug, a wrap – make sure you get your faux on!
I adore vintage accessories. You can wear them with a head to toe vintage outfit, or add some antiquated elegance to a modern ensemble. Wear pearls and jeans, a cloche with a cute cardigan, or seamed stockings with a sweater dress! Vintage accessories look great with any number of different, edgy styles, so you can really come up with something new and different. What are some of your favorite vintage accessories?
Top Image Source: pinterest.com
---
Popular
Related
Recent