Most of us here cannot afford Christian Siriano creations, but for the next few minutes let's just play. We are going to a red carpet event and we are going to choose a beautiful dress. There are lots of different colors and styles to pick from. It's fun to look at these Christian Siriano creations and believe, even for a moment, that you can wear one.
---
1

The Wonderstruck Dress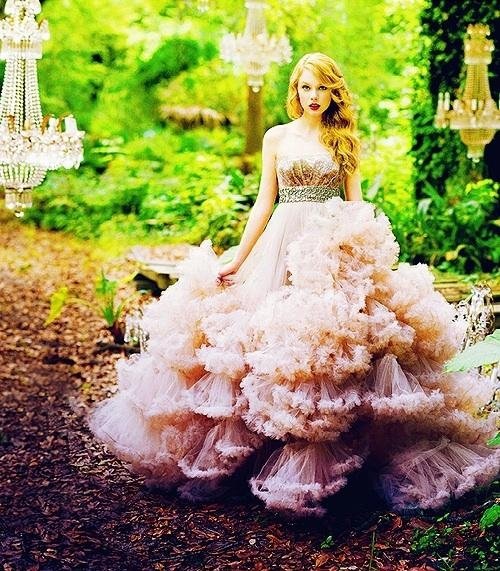 Well, that's not really the name of it, and I have no idea if any of these Christian Siriano creations have names. But Taylor Swift wore this dress in her Wonderstruck perfume ad and helped to put Christian Siriano on the map. This is simply the most incredibly romantic dress the world has ever seen. I'll keep this one out as the front runner for the red carpet event.
2

Gold Crumb Catcher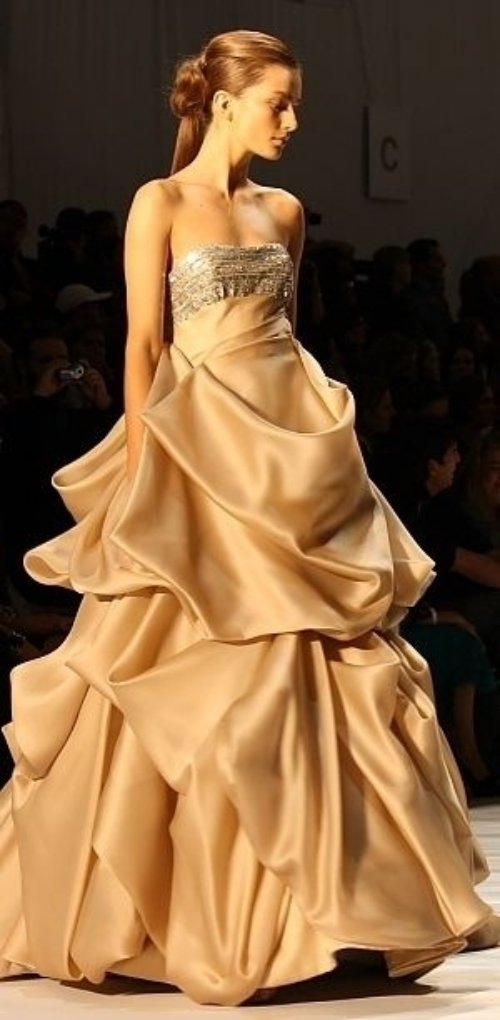 This gold couture ball gown is a definite show stopper. I love, love, love the color and it sure does hide belly and hips that might not be to your liking. This just seems like an effortless dress. I think I have to mark this as a contender.
---
3

Black Beauty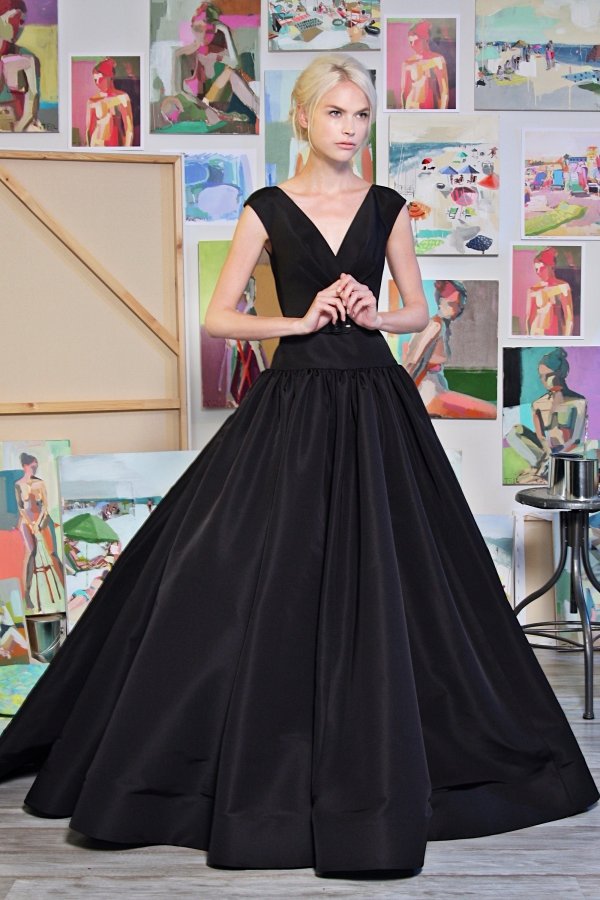 I had a big intake of breath and kind of forgot to let it out, but I'm okay now. What happened is, I wasn't expecting a black gown to be a part of this Resort 2015 collection and it just took me by surprise. I love, love, love black clothes, so I think this one might have to be the new front runner. I think you have to sing in this dress. Maybe break out in an aria or something. She looks like she wants to sing, don't you think?
---
4

Frothy Frock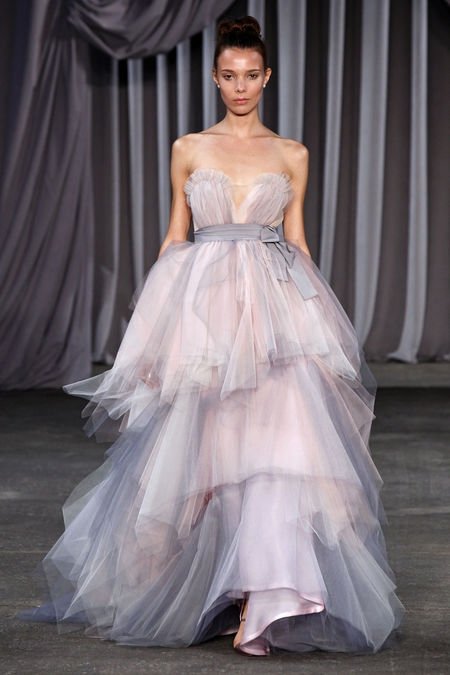 This tiered frothy frock is from Christian's spring 2013 Ready to Wear collection. A truly ethereal gown, I think you could just float around all night wearing this vision. I'm not crazy about how this look was styled. Are you? I think the hair is too severe for such a floaty fabric. It should be down in loose waves mimicking the layers of the dress. Add a necklace, not too heavy or chunky, and let us see just a twinkle of something on her ears.
---
5

Flows Fabulously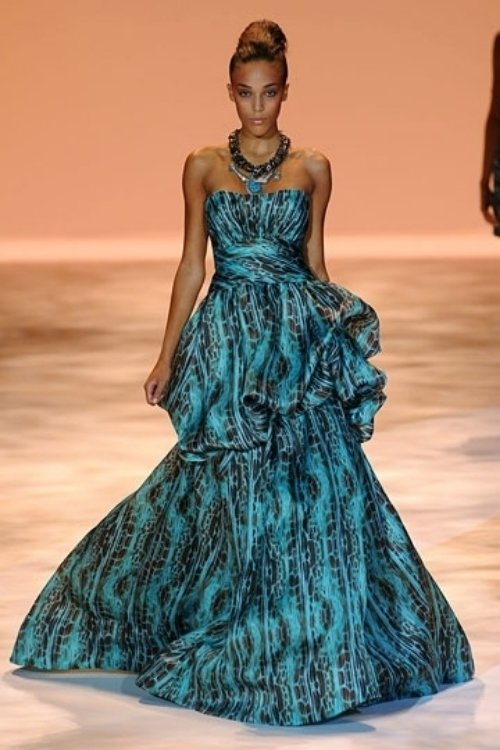 I think I like the necklaces they chose, but it makes the dress seem much less formal. Maybe long statement earrings and no necklace would have been a better choice, and instead of a bun, a nice sleek, high ponytail.
---
6

Gleeful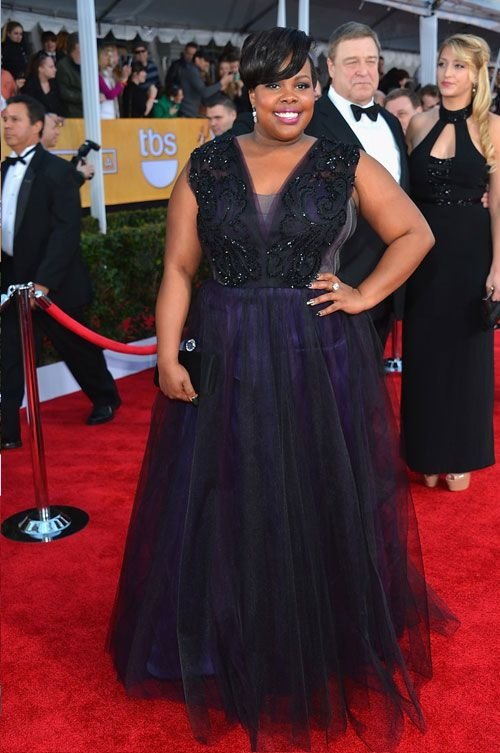 Look at Glee's Amber Riley wearing a Christian Siriano dress of deep purple with beaded bodice for the 19th Annual Screen Actors Guild Awards. Congrats to Amber on her "Dancing with the Stars" win, and congrats to Christian for making her such a flattering dress. Gotta love purple!
---
7

Fashion Awards Favorite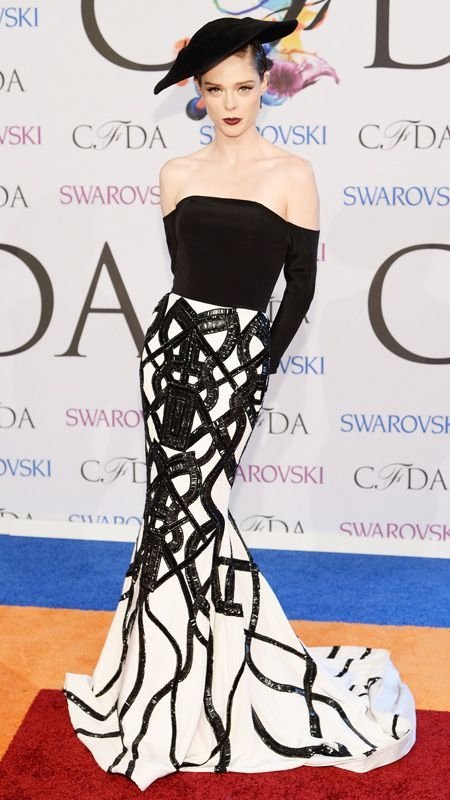 Super model Coco Rocha steals the show at the 2014 CFDA Fashion Awards in this high fashion black & white gown from the Resort 2014 Collection. This is the meaning of a statement dress. I know I'm critical, but I think I'd prefer this without the hat, and with either a choker or long earrings. Of all the dresses noted here, I think this is the standout. There's nothing like it out there and I think this dress will reach iconic status. It's that special, and the one I'd wear on the red carpet. Bravo, Christian!
Christian's creations are getting more and more couture, and as he would say, fierce. Christian now has a store in New York City and an upcoming fragrance. This former makeup artist shows how far you can go if you believe in yourself. What is your favorite red carpet look from this grouping?
---
Comments
Popular
Related
Recent