Red is one of the hottest colors of the year, and I've been pinning all kinds of great ways to wear red this year that I thought I'd share with you. Red isn't just for the Christmas season, but it is a great time to embrace the color if you're hesitant. I used to hate the color red. I'd refuse to wear it and thought it made my hair look a strange color. I just thought of it as a boy color. Then, I learned about fashion trends six years ago and everything changed. I learned certain colors, like red, can signify more than just a color scheme. Red signifies boldness, confidence and even sex appeal. While none of these ways to wear red have anything to do with sex appeal, they are some pretty fabulous ways to don the shade that's popping up in fashion magazines everywhere. Check out my favorite ways to wear red and pick one or two this week to add to your own routine.
---
1

Heels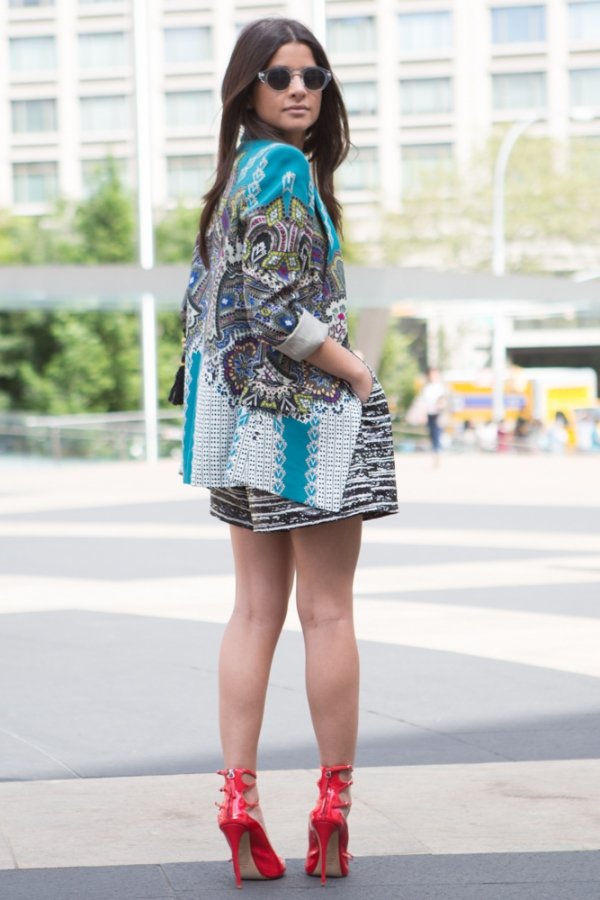 One of the hottest ways to wear red right now is by getting a skinny pair of cranberry red stilettos. I have to admit, I love shoes and any excuse to buy them sounds great to me! The trend is to go with a deeper red, like cranberry red, and pair it with a neutral colored outfit, such as black, white or tan, for a bold effect. This makes a great fashion statement and it shows off your legs too!
---
2

Handbags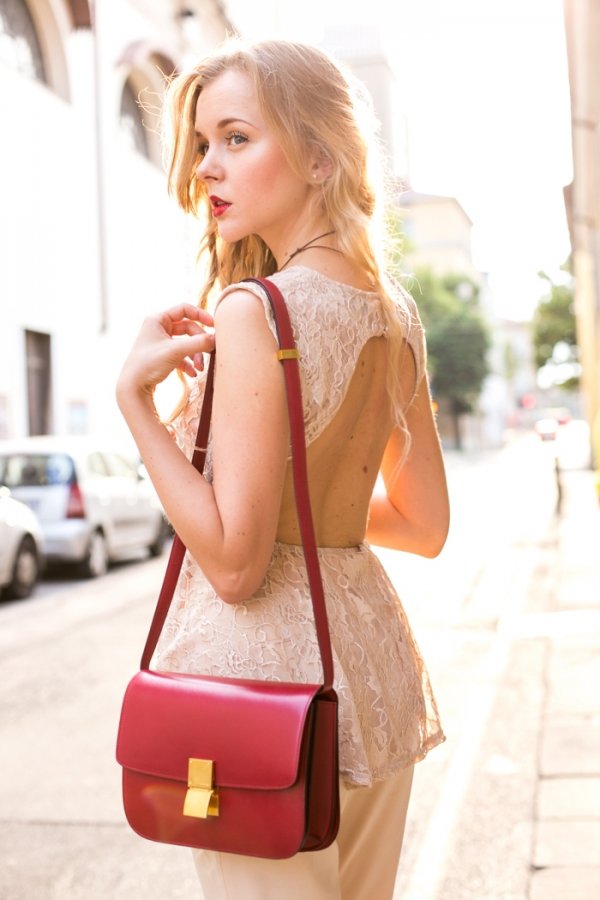 Handbags are another fashion statement every woman can choose to make each day. Choose a bold color, like red, which is a popular handbag color this season. All shades are game here, so pick your favorite and pair it with a neutral colored outfit and perhaps a matching scarf.
---
3

Scarves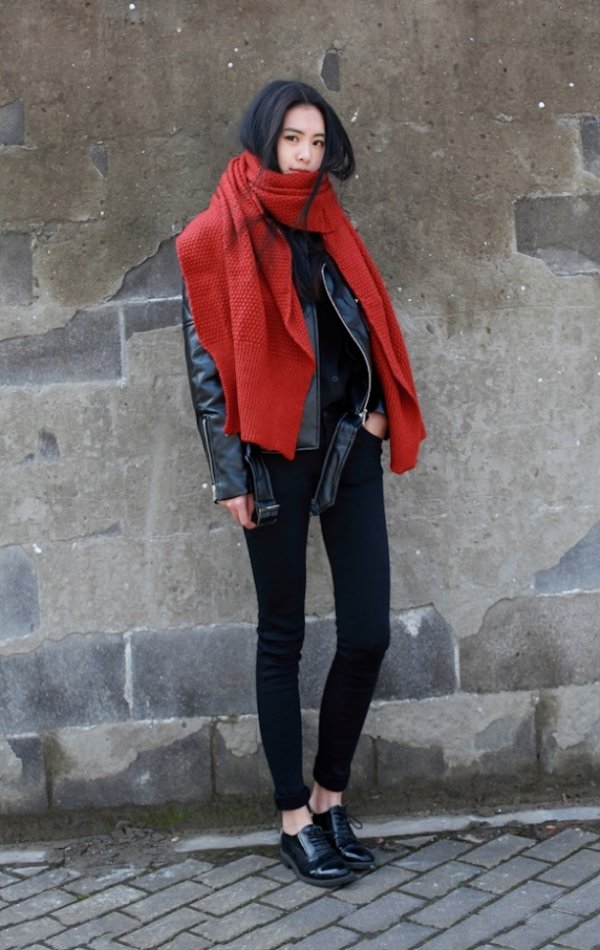 While we're on the topic of scarves, pick up a red one next time you're at the store. These pair great with basic business attire, and looks really lovely with navy, a popular color this year.
---
4

Nails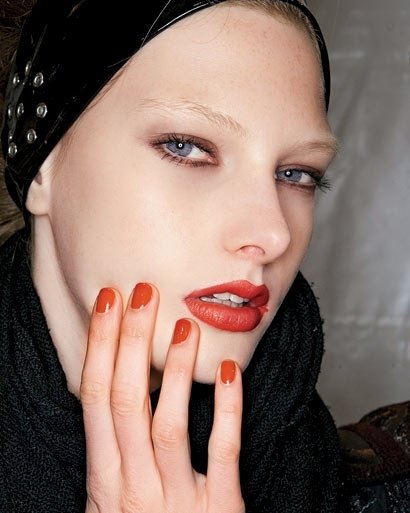 I can remember as a little girl my aunt always told me red nails never go out of style. To this day she still paints her nails a beautiful siren red, and I do the same now too. Truly, red nails really are a classic way to show off this fashionable color. Just one little tip: make sure your nails are in good shape before you paint them. Chipped, uneven nails are never fashionable! Cut your nails to all the same length, and make sure the edges are smoothed out. Then use a quality nail polish, such as Sally Hansen's Diamond Strength nail polish, which stays on well for at least 5 days.
---
5

Sweaters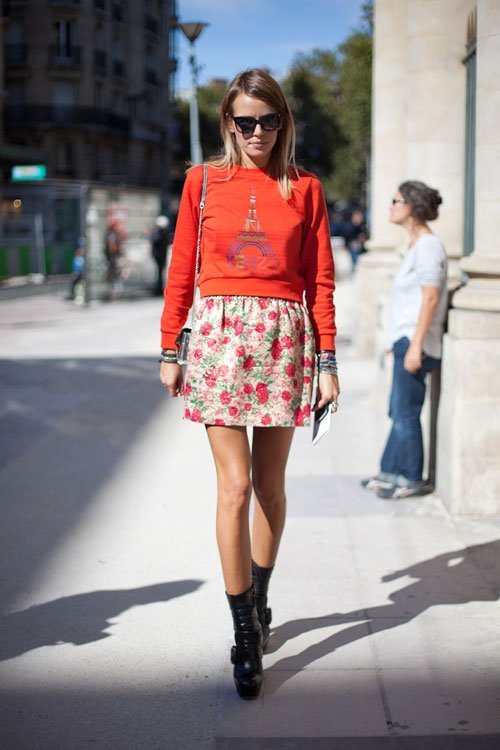 Sweaters are one of my favorite ways to wear red, and the more form fitting, the better. A tightly fitted red sweater looks great with a black or brown skirt for the office, and looks awesome with a great pair of jeans and high knee boots for a casual night out. Plus, it's an easy way to be festive during the holidays as a bonus, without wearing a tacky Christmas sweater!
---
6

Lips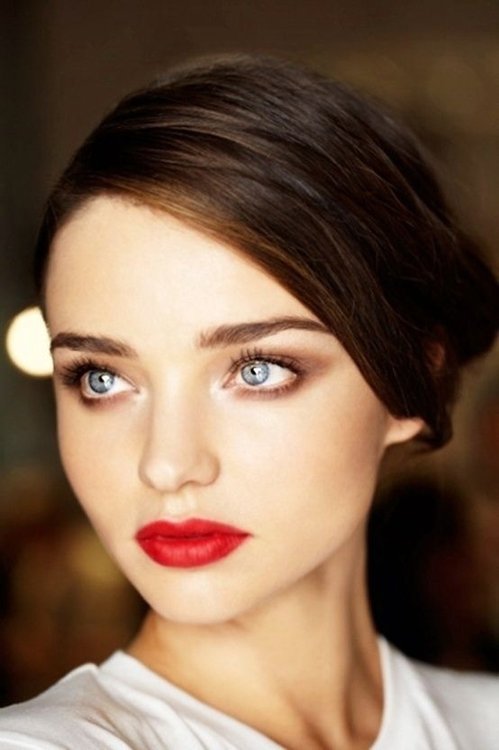 If you can pull off red lipstick, go for it! I prefer a deeper cranberry color myself, and like to add a little gloss over the top so it doesn't look too bold for my complexion. All shades of red are a great way to add a bold appeal to your cosmetic routine, and it pairs well with any type of outfit -with the exception of pink, of course!
---
7

Pencil Skirts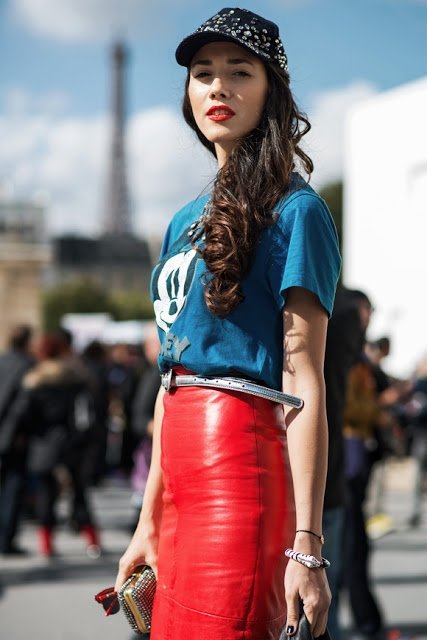 Pencil skirts are a great way to show off red, especially for the office setting. Pair a pencil skirt with a form fitting white or black top, a great pair of black heels and you're ready to make a bold fashion statement that's still professional at the same time.
Do you like to wear red? What's your favorite way?
More
Popular
Recent