Leopard print looks have been on the fast track to becoming staples in any fashionista's closet. Whether it's due to the bold contrasting colors or its accessibility, animal print is quickly being accepted as a "neutral tone." Whenever I find ways to incorporate hints of leopard in my outfit, I can tell that it is going to be a fabulous day. These fierce leopard print looks will really make your outfit pop!
1

Modcloth – Prowl Be There Top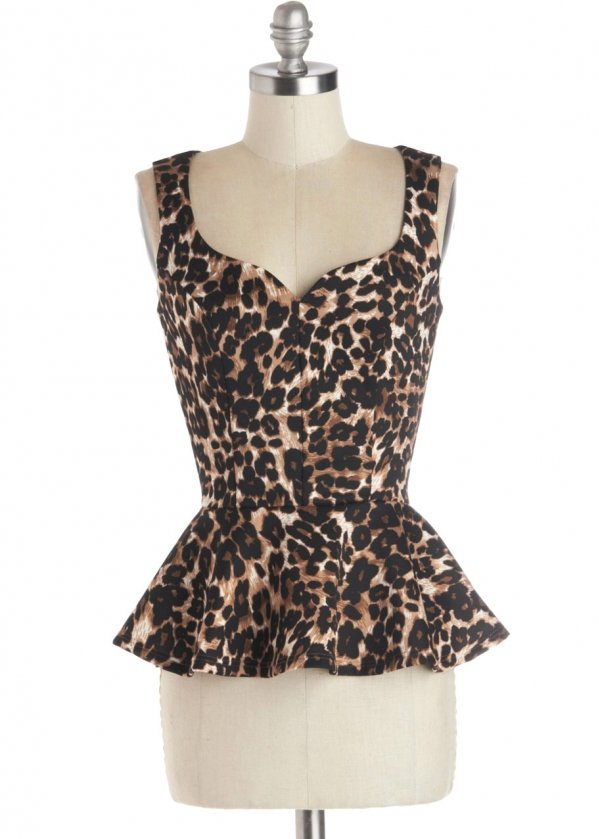 As far as leopard print looks go, the Prowl Be There top from Modcloth certainly hits all of the benchmarks! From its trendy peplum shape to the incredibly flattering silhouette, this shirt will catch everyone's eye as you are dancing the night away. Can you imagine how fantastic you'll look after pairing this with black pants and fiercely colored heels?
2

DSW – Poppie Jones Canvas Leopard Backpack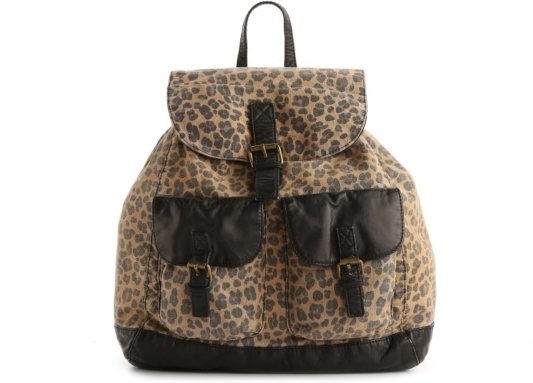 Get ready to make waves this year with this awesome canvas backpack from Designer Shoe Warehouse. Known for their shoes, I was pleasantly surprised when I stumbled on this little gem. As a huge backpack fan, the comfortable size and bold print caught my attention immediately. You will not regret trying out this roomy bag!
3

ASOS – CURVE Exclusive Cape Top in Burnout Leopard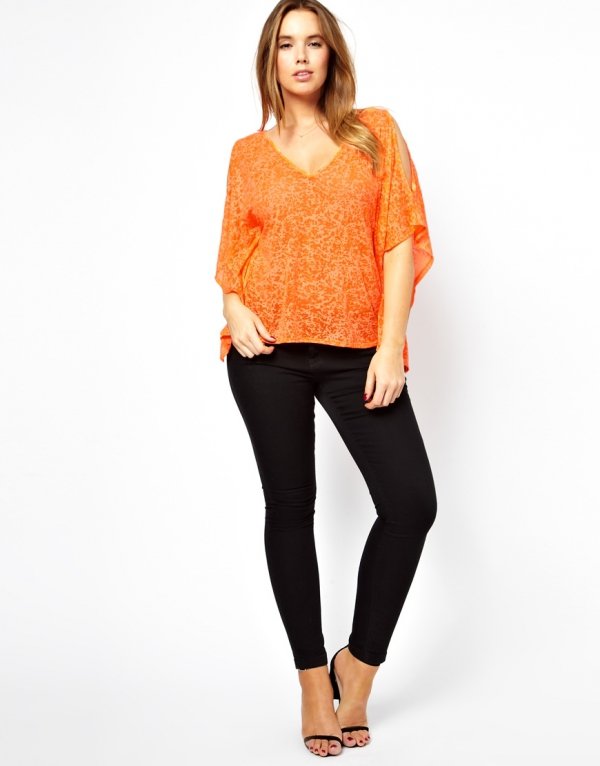 Am I the only one that is absolutely in love with the stunning shape of this next piece? The bright design on this shirt makes me want to wear it everywhere; I love that this can easily transition from a daytime to a nighttime look using the right accessories.
4

JCPenney – Liz Claiborne Riley Suede Pumps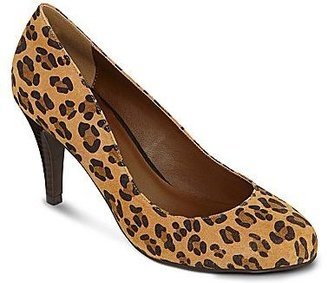 While I must admit that I'm not much of a heels person (since I can only rock wedges without falling flat on my face), I have to say that these leopard pumps are pretty convincing! The medium length heel is comfortable for beginners and stylish enough for the pros, making it a perfect choice for a night on the town.
5

ASOS – Brave Soul Leopard Print Skater Dress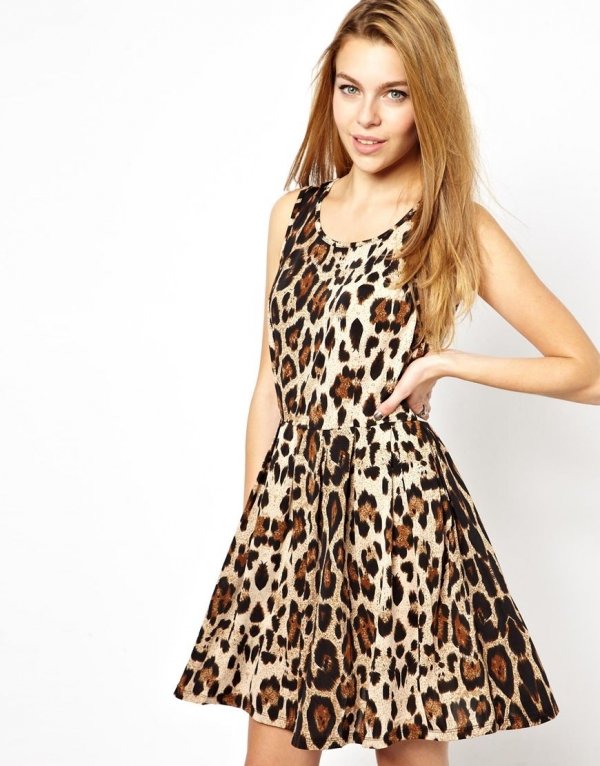 I feel that the look and feel of a leopard print dress is just as important as a little black dress. This stylish dress from ASOS effortlessly proves this point with its incredible shape and cut; coming in the form of a skater dress makes it even classier.
6

GoJane – to Infinity Leopard Knit Scarf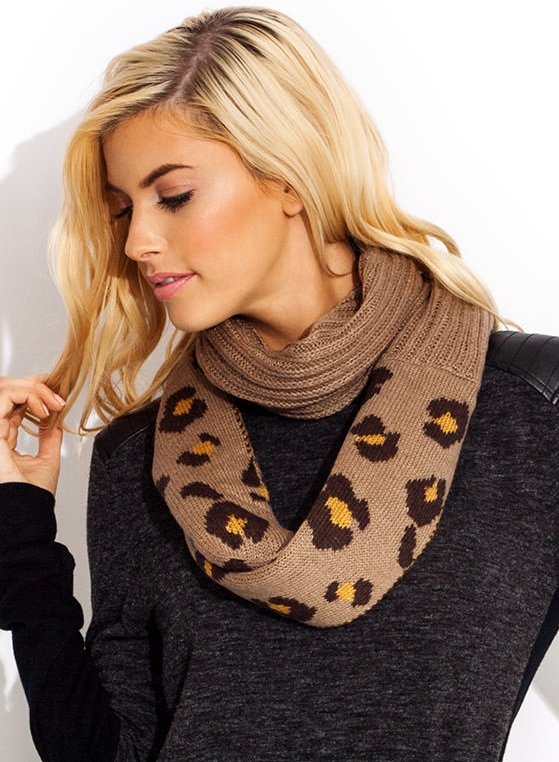 Wearing a lovely leopard print scarf is one of the easiest ways to add this trend to your wardrobe. Infinity scarves are extremely popular this season; this is the best excuse to rock two trends at the same time!
7

GoJane – Velvety Leopard Midi Dress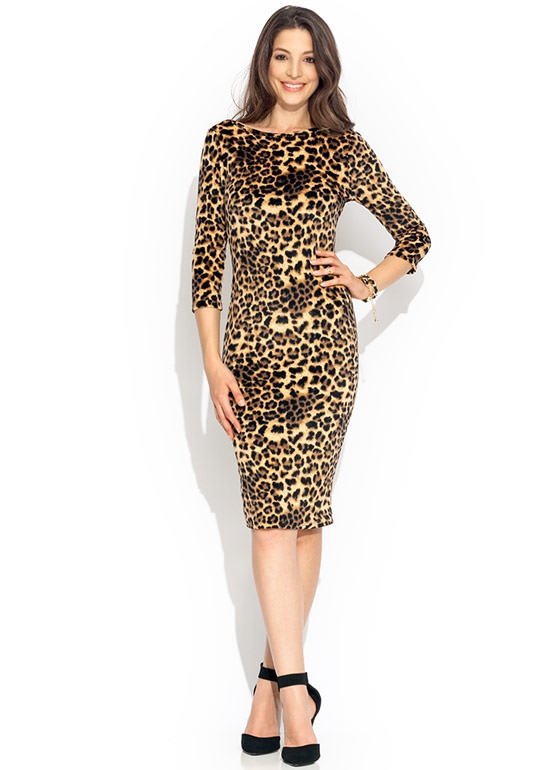 I've never been a fan of velvet textured pieces but this dress is definitely calling my name. The length of this midi dress is great for people with longer legs but looks just as beautiful on short women. My favorite feature is the low scoop back, which is both sexy and classy.
8

Modcloth – Growls Night in Cardigan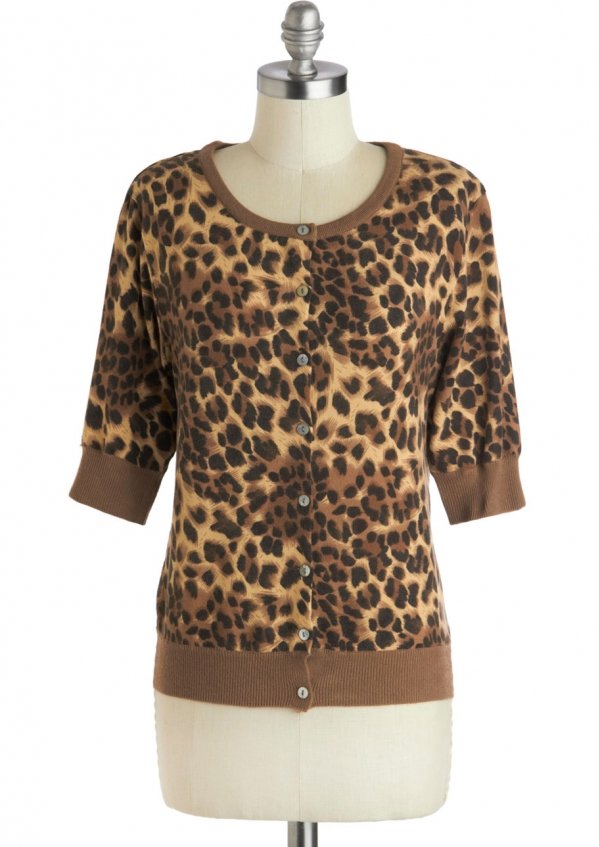 I am in love with this flawless cardigan! Pairing this with either bright or solid tops and dresses will definitely cement your status as a trendsetter. There's nothing better than a bold look filled with an expertly executed contrast.
9

Forever 21 – Untamed Leopard Skinny Jeans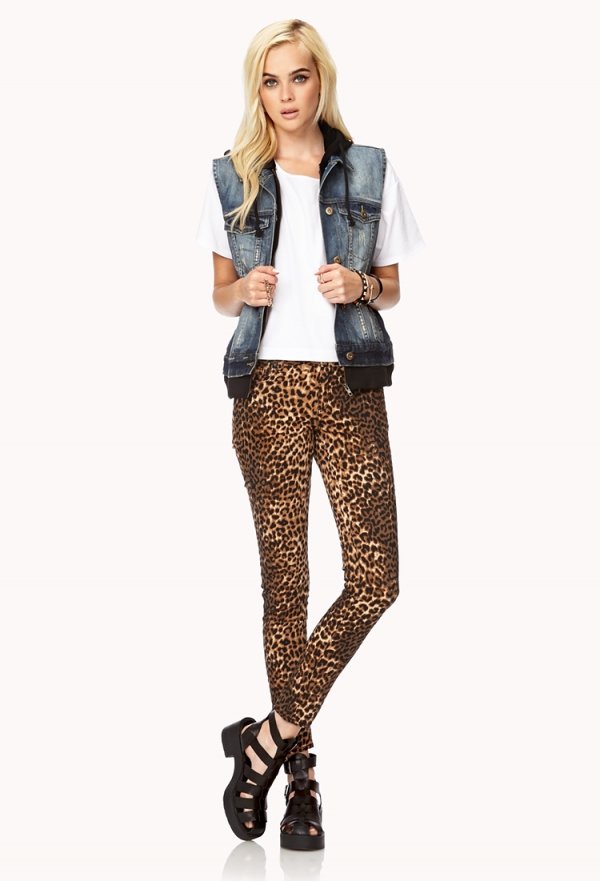 Lastly, these jeans from Forever 21 are probably the softest and most comfortable pair that I own. The fact that I rarely wear jeans speaks volumes as these were much too amazing to pass on.
I would suggest checking out these sassy items as most of them are currently on sale! How do you add leopard print to your wardrobe? What pieces have you been coveting?