With every season comes a wave of new trends to try, and this winter is no different. Taking a moment to check out the latest ways to wear recent purchases as well as pieces you already have can be a fun opportunity for expanding your closet. The start of each season is a perfect time for determining how to find contemporary looks and make them all your own. While every popular style may not be for you, discovering new trends to try always promises to be an exciting endeavor.
---
1

Leather Detail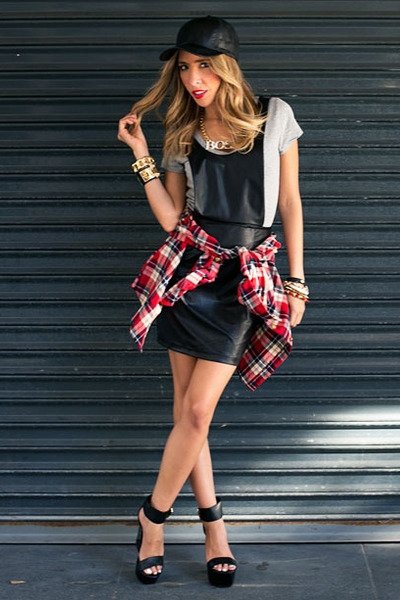 Of all the new trends to try this season, leather detail is likely the most versatile. Whether it's patched onto a sweater or incorporated in certain portions of a coat, the understated compromise of leather detail instantly adds a polished yet edgy twist to any ensemble. If you're typically not one to sport leather, this is a great way to explore without going too far out of your comfort zone. Now found on everything from clothing and outerwear to accessories, this look is definitely one to try!
---
2

Layering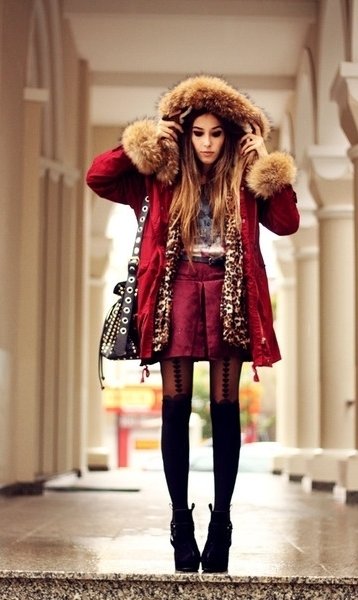 With the cold weather in full swing, what better time is there to embrace this awesome trend? Layering a long, simple tank underneath a knit or flannel will not only add a little warmth to your ensemble, but also leave you looking effortless and comfy. If you are typically a fan of a more polished look, try sporting a collared top under your favorite sweater. The beauty of layering is that much of this trend is based upon your own personal style, so have fun playing around with the pieces you already own.
---
3

High Socks and a Skirt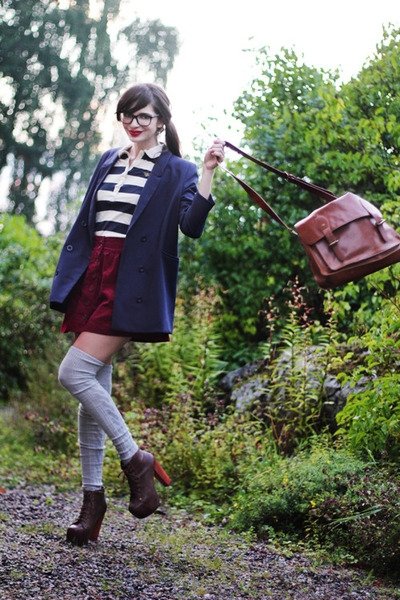 Who knew fashion of the 90s would be making its way back to us in 2014! Definitely one of the braver trends to try this season, high socks and skirts are no longer a thing of the past. This "Clueless" inspired look is not only fun, but can be worn a lot of different ways. For example, pairing high socks and a skirt with black combat boots will help you add a bit of grunge to this typically feminine trend.
---
4

Multi-thread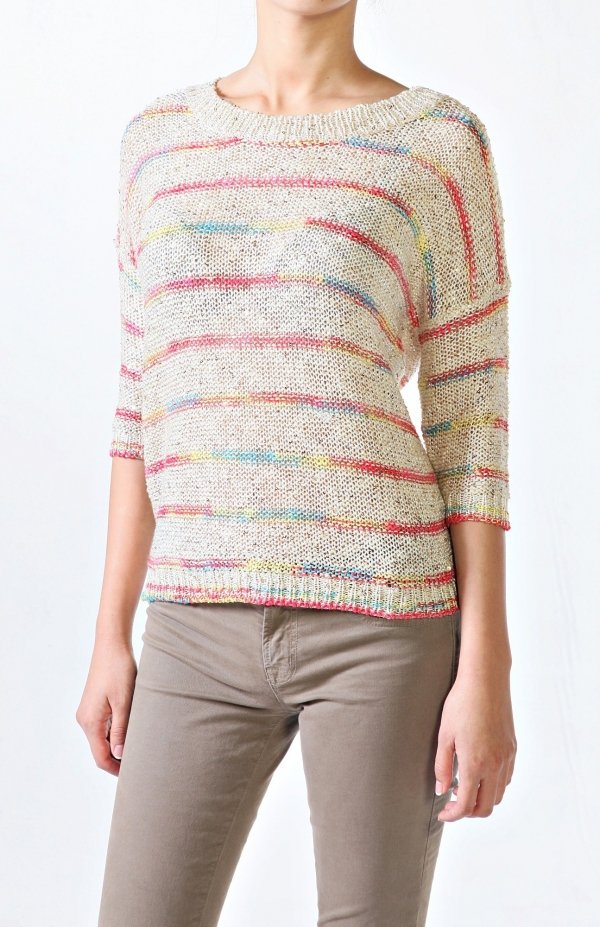 For those of you ladies who live in sweaters during the winter months, multi-thread knits add a great new spin to the traditional cardigan or pullover. The mixed texture created with this look is definitely worthy of noting. Add a few of these sweaters to your collection, and you will have tons of new outfits to create. For an understated look, try pairing a multi-thread with solid skinny jeans and booties.
---
5

Mixed Metals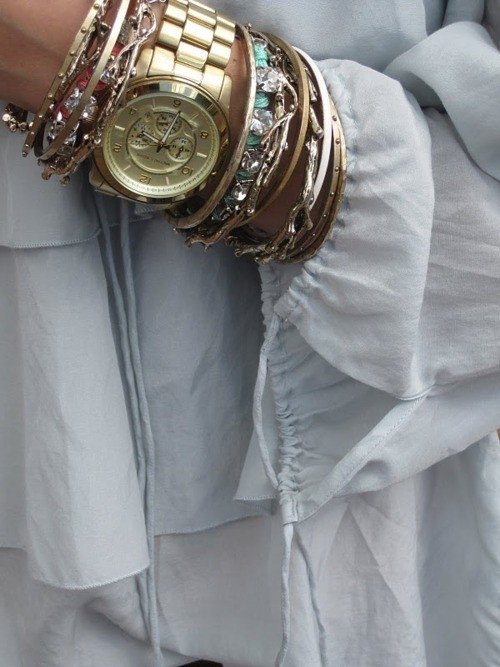 Gone are the days of having to choose between your silver and gold accessories. This season mixing metals is actually in, and its a trend to be excited about. Pairing a few simple gold and silver bracelets or necklaces actually neutralizes your look, and will help you to redefine how you typically wear your favorite pieces of jewelry. However, it is important to wear this trend appropriately. If you're already dressed in an outfit with bold prints, mixing metals may be a bit overwhelming!
---
6

Stacked Arm/ Neck Candy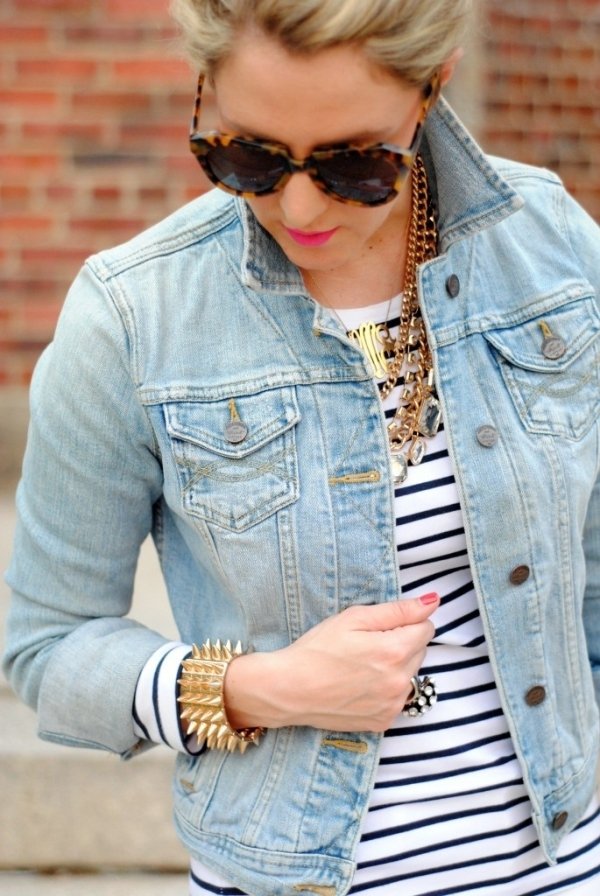 Just like mixed metals have made their way onto our radar this season, so has the trend of stacking accessories. Whether it's bracelets, necklaces or rings, this winter the truth is, the more the merrier! Pairing multiple delicate accessories is a fun trend that's easy to try and doesn't have to break the bank. From major department stores to local boutiques, just about everyone is offering great pieces to stack and pile. Not to mention, throwing some colored bracelets into the mix can spice up an otherwise neutral ensemble.
---
7

Novelty Denim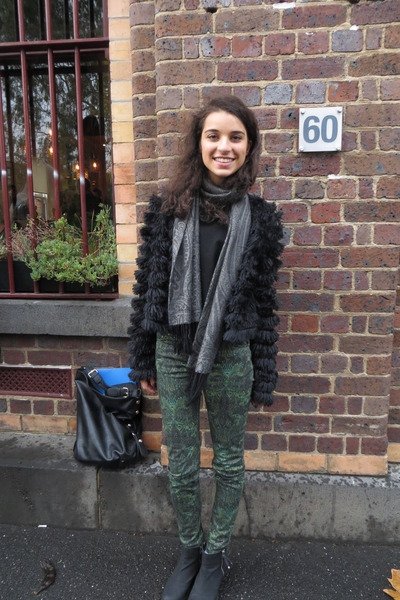 While a classic pair of blue or even colored jeans is essential to any wardrobe, this season is all about getting a little crazy with your denim. Whether we're talking paisley print or lace detail, these statement-makers are an awesome way to vamp up an outfit. Paired with a simple top or blazer, novelty denim can easily work with the pieces you already own. For the daring fashionista there are tons of bold prints to try. If you're a bit more reserved with your style, consider a delicate detail or softer pattern.
When it comes down to it, exploring seasonal trends can help you to expand upon your own sense of style. While some pieces and pairings may be more appealing than others, it is always fun to try new looks. Who knows, you may even discover things you love in the process. What are some of your favorite trends right now?
More
Comments
Popular
Recent