While French fashion habits are very easy to apply to your own wardrobe, many women are under the assumption that it's rather difficult. French women are known for their elegance and femininity, as well as their casual chic appearance, yet when looking at their clothes, it seems they're not wearing anything special. So how can it be that they look fabulous in jeans and a white t-shirt, while you couldn't even nail the look in that cute dress you bought last week? There are a few tricks to it, and while they're all very simple and logical, it takes a change in your mindset to accomplish the look. Take a look at these French fashion habits that will make you look fabulous.
---
1

Less is More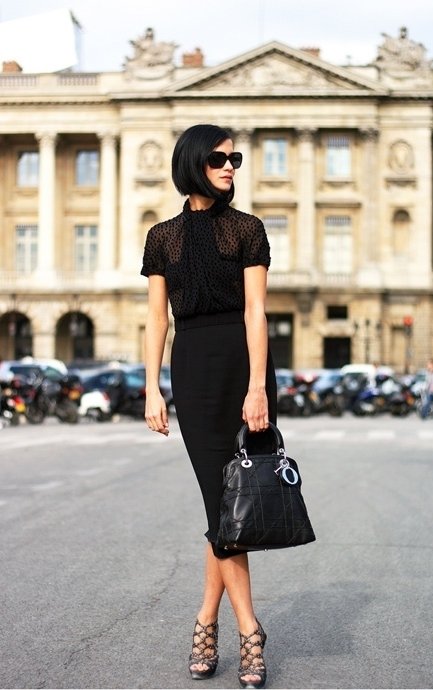 If you are serious about your French fashion habits, you better believe that less is more. Instead of having 15 pairs of jeans, try to survive with only a few that are easy to match with any top. The same goes for shoes, tops, sweaters and even accessories, including handbags. I know that most of you think you have nothing to wear every morning, but this is mostly due to the large amounts of clothes you have in your closet. When you have fewer clothes, you become more creative in matching and accessorizing your outfits. I don't know if it has anything to do with it, but I do know that French homes are quite small, especially those in Paris. Most women don't have space to store big piles of clothes and walk-in-closets are a rare find.
2

Stick to the Basics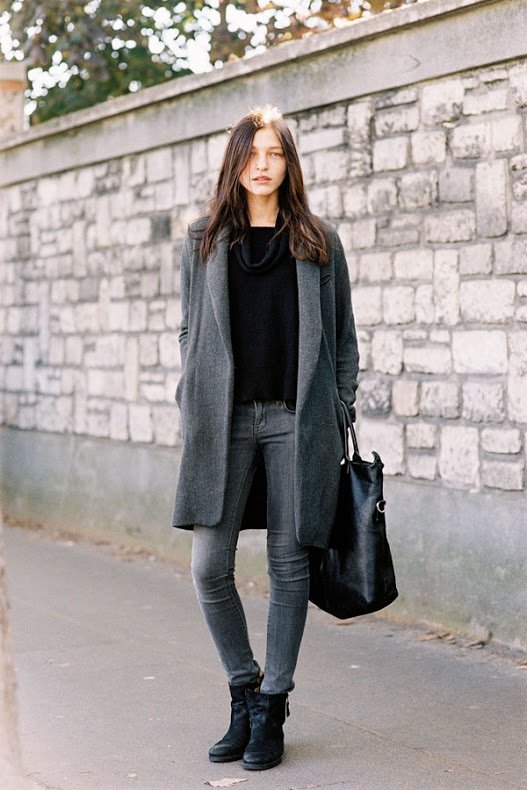 Oh, don't we just love our printed skirts and tops? But the truth is, by sticking to the basics you will always have something appropriate to wear for any occasion. It might sound boring to you, but having the basics is an absolute must if you want to incorporate French fashion habits. So make sure you have those basic cotton tops, a cashmere sweater and well-fitted jeans, as well as the basics for your shoe collection. A slim fit jean with a cashmere sweater can be casual with ballet flats, but when you swap those for a gorgeous pair of pumps and if you add a silk scarf, you instantly turn it into a chic outfit that you could wear to dinner. Basics are great to have because they are very versatile.
---
3

Buy Neutral Colors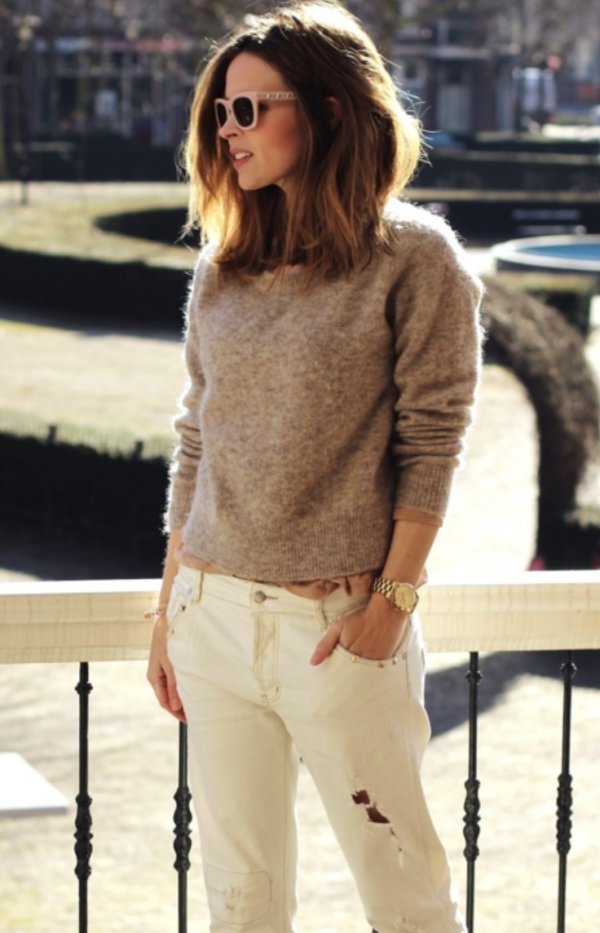 Yes, that green pair of pants is very cute, but most likely, it's a temporary trend which will bore you after a few months. Instead, try to stick with neutral colors, which you can accessorize with some colorful items. Neutral colors include black, the whites, browns and navy. When you stick to these colors, you will have endless combinations in your wardrobe, because all pieces can be matched together. If you want to freshen up the look, you can add a colorful scarf, but even your make-up can do a lot for your outfit. Lush, red lips and red manicured nails go a long way. If you think that neutral colors are boring, think again. Nothing is better than a crisp, white outfit in spring and summer, while your black and brown outfits are perfect for colder seasons.
---
4

Buy Quality, Not Quantity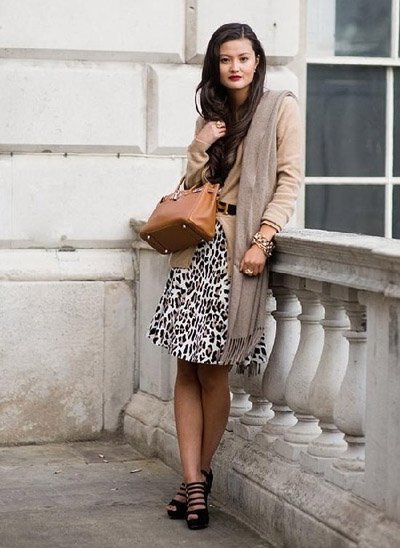 Although it can be very tempting to splurge on clothes, the French try to stay away from this habit. Instead of getting a quick boost by buying several lower quality pieces, they rather save up for that one quality piece that will last for years. Because they mostly buy the basics in neutral colors, these items will be in fashion forever and their high quality makes women feel chic and fashionable every time they wear them. Buying quantity might be fun, but once you notice your clothes losing their color and shape after a few washes, you'll be desperate for more. At that point, you can either throw it out or continue to wear it, but that doesn't do your appearance any good. If you buy quality pieces, you avoid having this problem.
---
5

Accessorize Minimally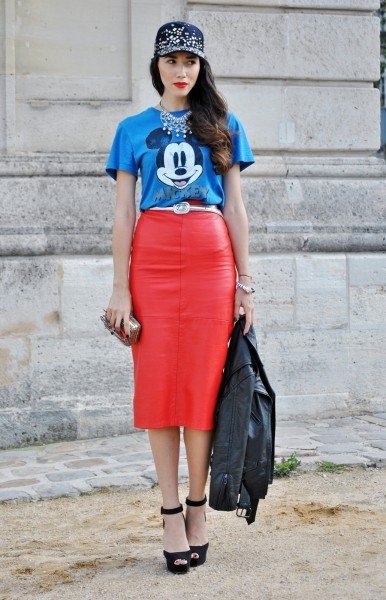 To accessorize your outfit, you only need a few pieces, not all the contents of your jewelry box. So when the French wear their quality basics in neutral colors, they usually accessorize minimally. Perhaps they will add a leather belt, a silk scarf and a statement bracelet, but they will certainly not wear a bracelet, necklace, earrings and multiple rings. They understand that to look feminine and fashionable you don't need much, and by accessorizing minimally, you'll do the pieces more justice. Besides, Coco Chanel always said, "Before you leave the house, look in the mirror and take off one thing." No one wants to argue with the queen of high-end fashion.
---
6

Wear Clothes That Flatter Your Body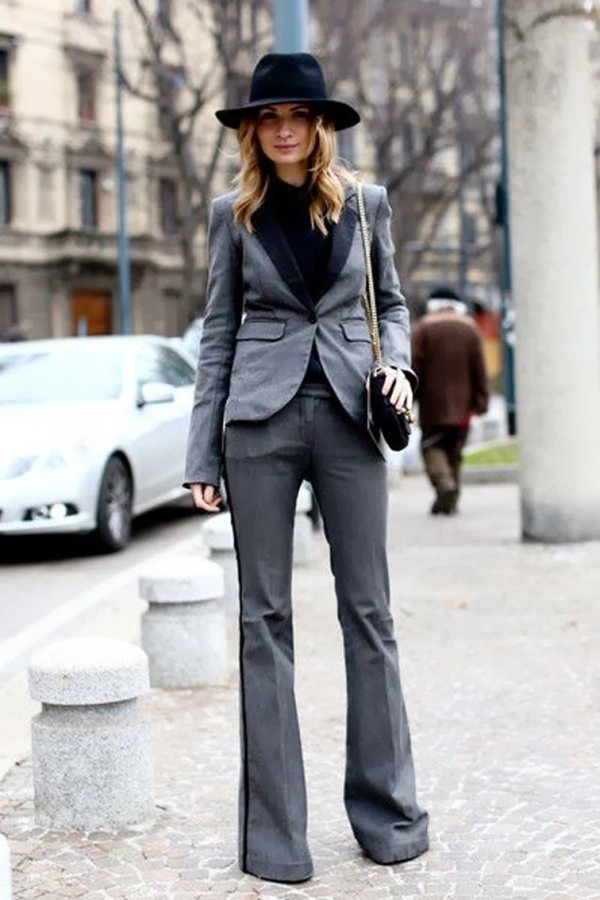 If it doesn't flatter your body, don't buy it. To look feminine and fashionable, it's important to wear clothes that make your body look good. So while others may look fabulous in skinny jeans, you might be better off wearing a bootleg. You want to mask the body parts that you're least proud of and you want to accent those that you like. Therefore, find out what type of clothes go with your body and you will look great every single day. Maybe you'll find out that you should be wearing A-line skirts, while you have five pencil skirts hanging in your closet.
---
7

Wear Clothes That Fit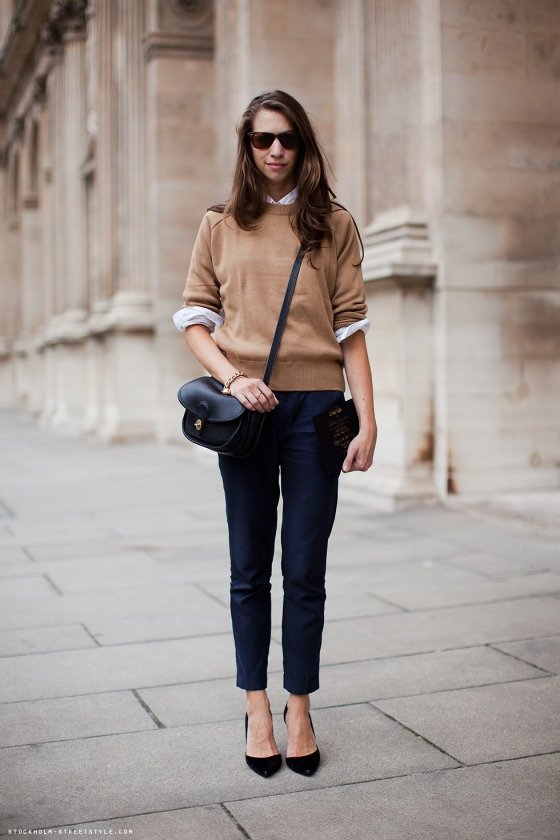 You can apply all the previous French fashion habits, but it won't work if you wear clothes that don't fit. Girls and women of all ages, please wear clothes that fit your body. Buying a pair of pants one size smaller just doesn't make sense if you can't zip it up, and wearing something that's too big will make you look sloppy. We all know the feeling of wanting to buy a piece and then finding out your size is sold out. Full of hope, you'll try on one size up or down, and while it doesn't perfectly fit your body, you end up buying it because you're just so in love with it. Don't do this, ever again. Know your size and act upon it.
---
8

Add Silk Blouses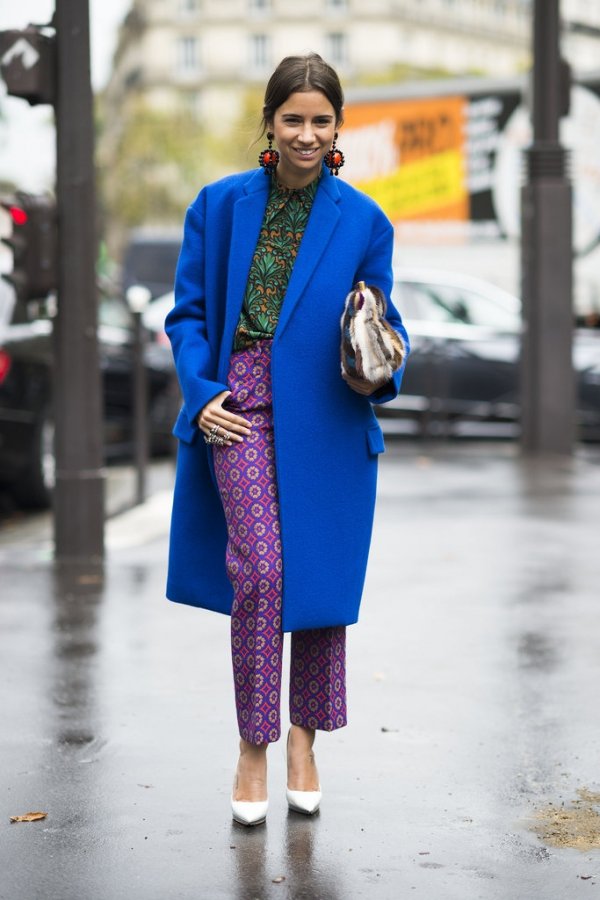 Didn't I just say to stick with the basics? Yes, I did, but silky blouses are basics too. That is, if you stick with neutral colors. Silk blouses are very chic and will last for years, so to make your wardrobe more interesting, you can add a long-and short-sleeved silk blouse, one for colder days and one for when temperatures are rising. A silk blouse works best if you buy it in neutral colors, like black, beige or navy. It goes with jeans and ballet flats, dress pants and pumps, under a well-fitted blazer and with a skirt. In summer, you can even wear your short-sleeved silk blouse with dress shorts and sandals or wedges. Silk blouses are a must-have for every woman.
---
9

Wear Sexy Lingerie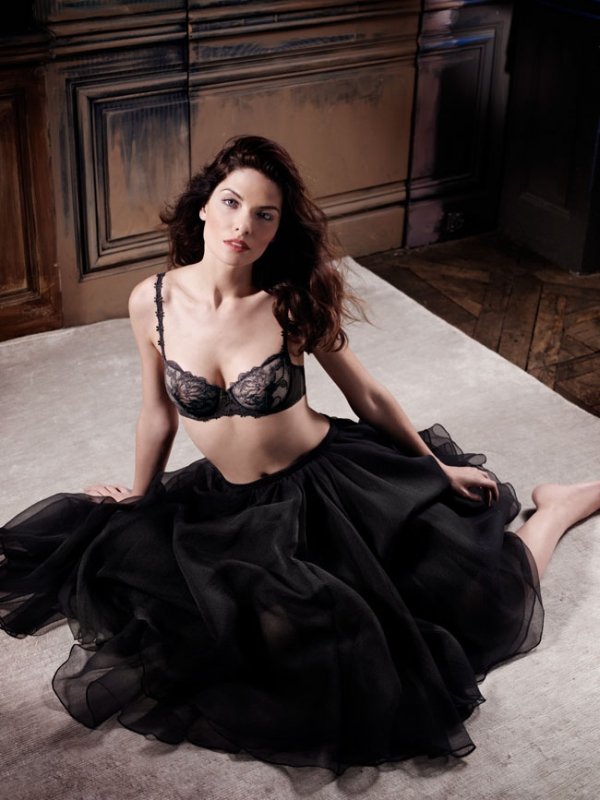 French women have different rules when it comes to their lingerie and frankly, there is no such thing as basics when they shop for their undergarments. By wearing beautiful lingerie, they feel feminine and sexy all day long, no matter how basic their outfit is. They like to buy lots of it, but again, they only buy quality lingerie in fits and sizes that flatter their body parts. A French woman will also never think of wearing large cartoony pajama pants that some women in America even wear to the supermarket. Instead, they wear chic cotton or satin pajamas. They do not wear it to go outside though. Ever.
---
10

Wear a Beautiful Coat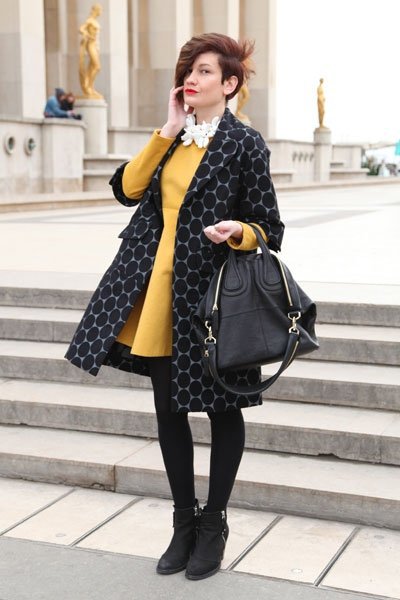 Did you ever have the feeling you just want to take off your coat to show off what's underneath? Or did you ever assemble a great outfit, which instantly fell apart as soon as you put on your coat? It's easy to avoid these situations if your coat is as great as the rest of your wardrobe. You don't need a new coat every year, but when you buy one, go for a quality coat that is timeless and can be worn with both chic and casual outfits. The coats you need are a longer wool coat for winter, a trench coat for spring and a black leather jacket, all in neutral colors. Of course, if you live in an area with cold winters, you also need a puffed jacket.
---
11

Find a Tailor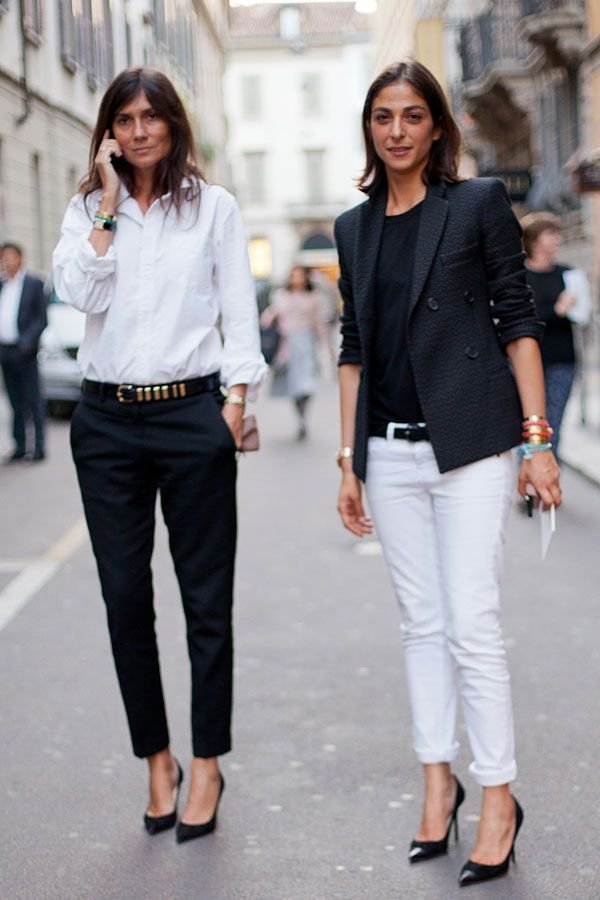 Although you should always buy clothes that fit your body, some parts may never fit you perfectly because of the way your body is built. Maybe you have short arms or small breasts, making your clothes look sloppy. When you buy quality clothes, you're more likely to invest in making them fit, so finding a tailor who can alter your clothes is extremely important when building a quality wardrobe. Did you recently lose a few pounds? Then you're probably swimming in your favorite little black dress. Instead of buying a new one, you can easily have it tailored to your new size.
---
12

Take Care of Your Wardrobe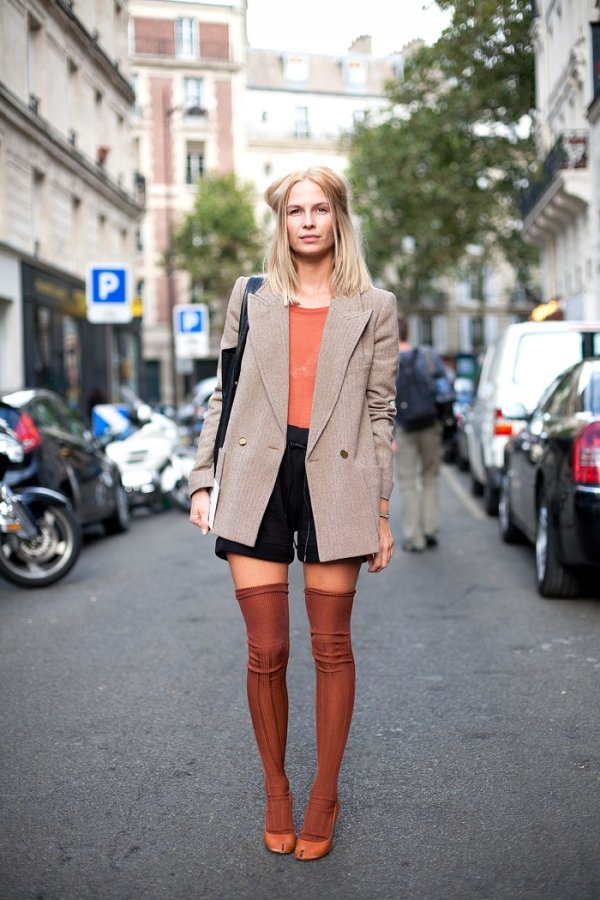 Taking care of your garments is essential if you want to build a wardrobe that will last for seasons. Your garments need to be stored in a dark and cool closet, and finding laundry detergent that isn't too aggressive for your fine fabrics is important. Buying quality pieces often comes with delicate fabrics, like cashmere and silk, and these pieces should always be washed by hand. This might seem like a lot of effort, but these fabrics need to be washed less often, making it not too bad after all. If you don't have experience in washing delicate fabrics, it can be useful to browse for instructions online, and the sales associate in the store can also provide good advice. Taking care of your wardrobe doesn't just mean your clothes, but also your shoes, which need new soles and a fresh spray occasionally, and your handbags.
---
13

Stay Well Groomed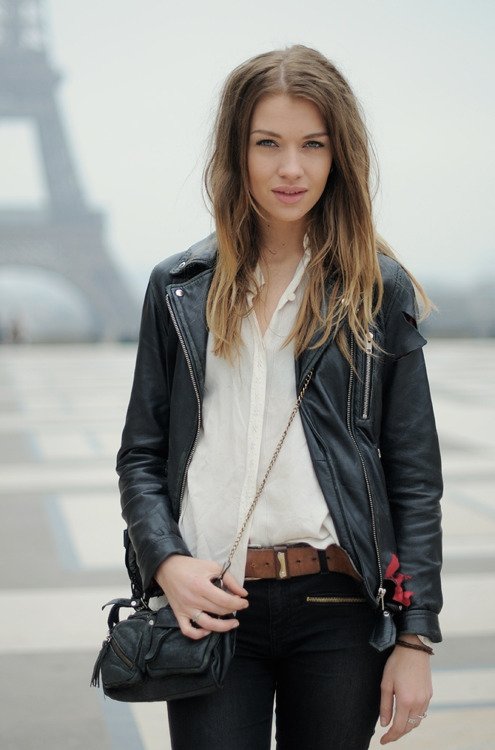 You can spend thousands of dollars on only a few quality pieces, but it won't do anything if you don't take care of yourself. This doesn't mean that you need layers of make-up. Again, the basics go a long way. So keep your haircut fresh, your nails and cuticles short and smooth and your eyebrows in shape. Also, find beauty products that work for your skin and use them every single day. These are all little efforts, but they make a big difference in your appearance, especially when combined with all the other habits I have written here.
There you go! There's not much science to incorporating French fashion habits, but it does need a change of mindset. Instead of spending your money on cheaper, lower quality items, you'll buy pieces that are much more expensive, but will last longer too. When you incorporate these habits, you'll also say goodbye to bright colors, unless it's a beautiful scarf, and the latest trends won't matter that much to you. After all, you will understand that these trends are temporary. Dressing yourself the French way will give you a signature look that is feminine and sexy in a very chic and modest way. Are you up for these French fashion habits?
---
Comments
Popular
Related
Recent