There are many old trends coming back this season, many fun stuff to try out, glamorous ideas to consider as well as opportunities to raid your mom's or grandma's closet! And whether you consider yourself a bold, fashion forward type of person or prefer ladylike shapes and colors, you can rest assured this season's best trend comebacks are everything you're expecting them to be and maybe even more. But, enough small talk, let's see what the designers have in store for us and talk hottest summer 2012 trends:
---
1

Baroque Prints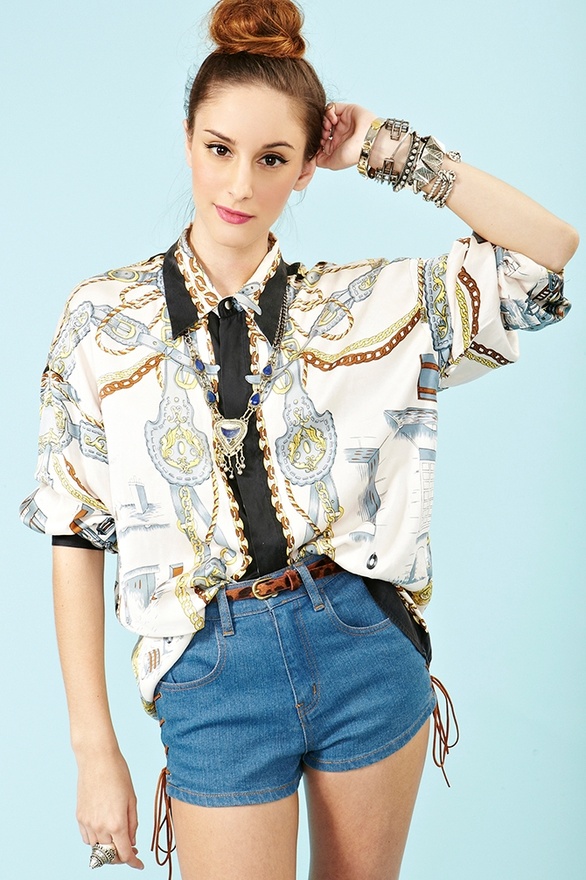 First on the list of amazing old trends coming back this season to bring us something awesome, bold and eye-catching is, of course, Baroque and if you love your ornate vintage scarves, this is your chance to drape yourself in that print head to toe! Dolce & Gabbana and Cavalli have reached a unanimous decision, "If you can't go to Versailles, make Versailles come to you!" Luxurious gold embroidery, floral prints, rococo art and those oh-so-Versace elements such as chains, intertwined ropes and tassels are THE things you'll want to wear on your blazer, blouse or dress this summer! Wear them, clash them, enjoy them, let your bold, fashion forward genius run wild - more is more this year and over-embellishing is both allowed and advised.
2

Figure Flattering Business Chic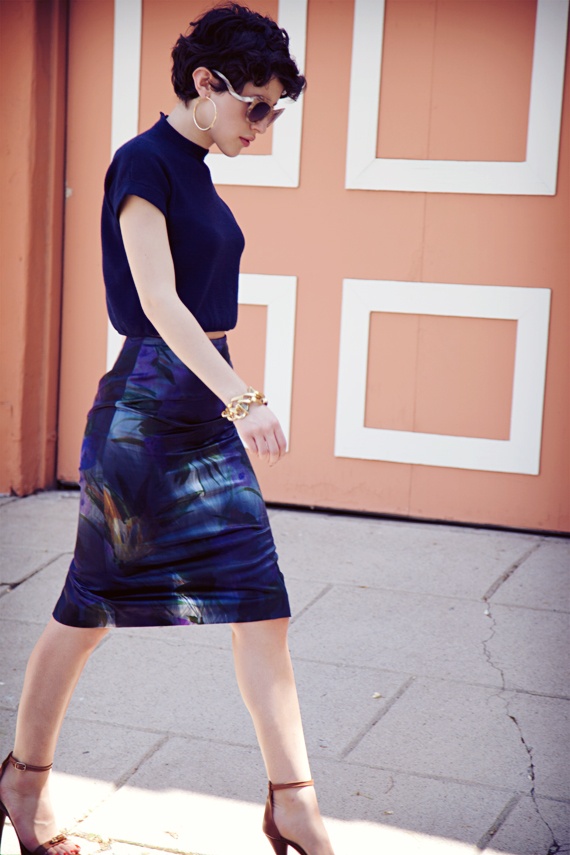 Speaking about best trend comebacks, I'm sure you wouldn't be surprised to hear that 50's and 60's fashion still inspires designers and continues to find its ways into our closets and modern lives. You might want to let your fluffy skirts sit this season out, though, and focus on that figure flattering pencil skirts, super form fitting blazers with shoulder pads and, of course, powdery, solid pastels such as mint, baby pink and blue or lilac.
---
3

Over-Embellishing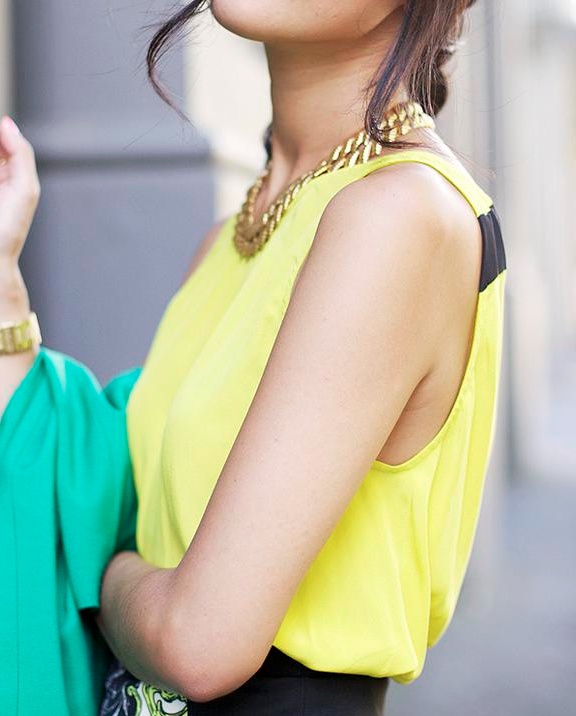 Bold metallic pieces paired with equally daring prints and chunky jewelry- now doesn't that sound familiar? Gold is one of the hottest summer 2012 trends and the good news is that you can finally wear it whichever way you desire. Color-block it with neon to create a fun 80's effect, reach for your luxurious pieces in case you're going for a baroque look and don't forget to honor that wild, bold part of your personality by opting for a huge, says-it-all, Cavalli SS 2012 clutch!
---
4

20's Glamour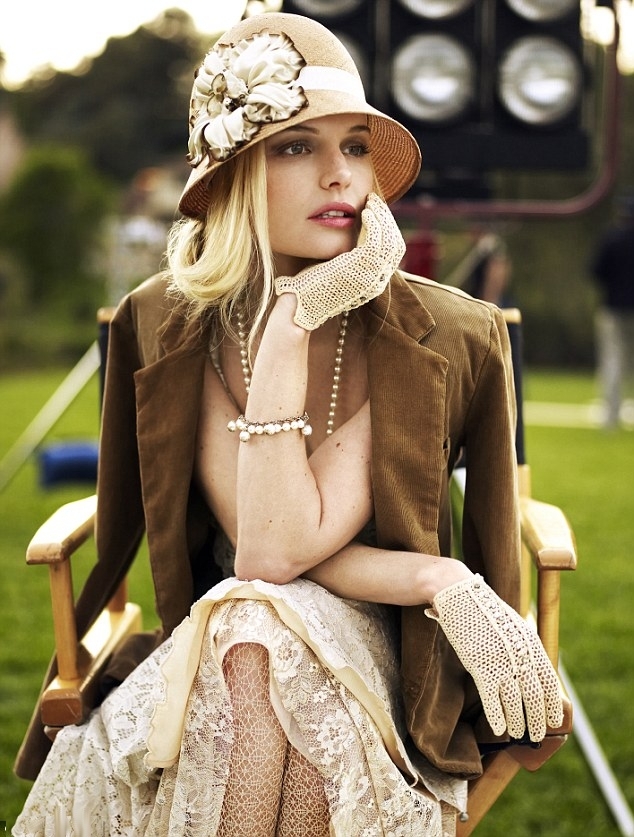 In case don't really feel this new "more is more" vibe, feel free to take your pick amongst some of the most glamorous elements of 20's style! Yes, ladies, that's right, The Great Gatsby inspired fashion is huge this year so go for silks, satins, feathers, beads, crystals in all that glamorous yet basic colors everyone loves. Ah, well if I'm going to discuss good old trends coming back, I simply must note how good it feels to have this one on the spot again after such long absence!
---
5

Blinding Neon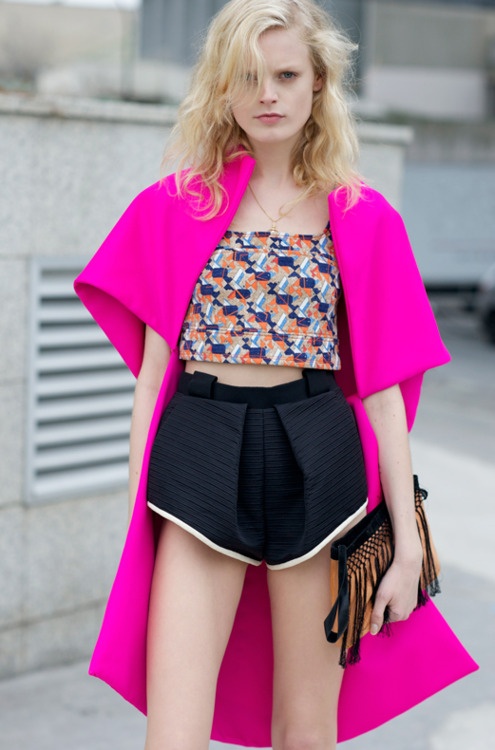 Now, I'm not sure if 80's could ever qualify as best trend comebacks but those fun, bright neons sure deserve a big round of applause! And if you loved tropical hues that marked these past summers, you'll sure love neon. After all, the ability to glow in the dark can come quite handy sometimes plus, I can't think of a better trend to help you show off your bronzy tan!
6

70's Shoes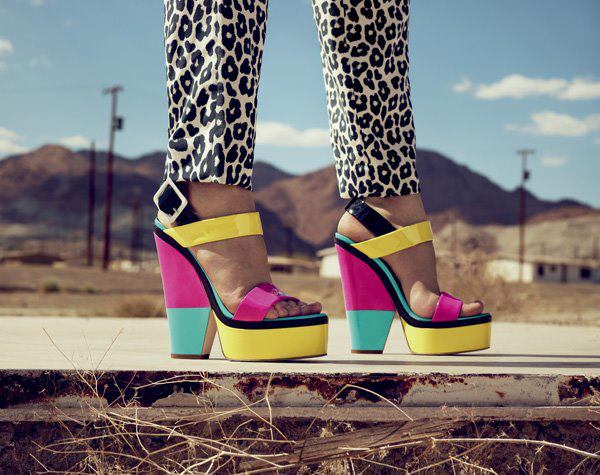 Super comfortable block heels and wedges have travelled from the 70's and kind of decided they like it here so in case you've missed your chance to get a pair of 70's looking boots of shoes, don't repeat the same mistake when shopping for a new pair of sandals. As sexy as they were, platforms haven't been the most comfortable choice so, if I really must take my pick, I'd say this is the best trend comeback of 2012.
---
7

Patchwork Jeans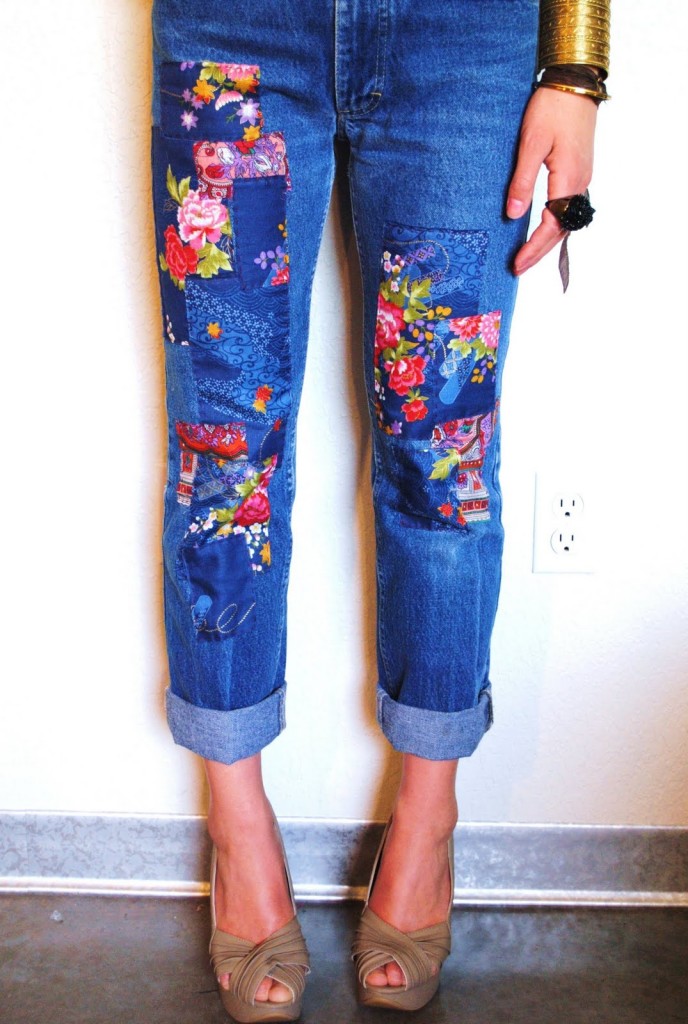 And the last on my list of old trends coming back with a slightly different twist is something you've all had a chance to enjoy at some point of your life – patchwork denim! What a great reason to go shopping for a new pair of jeans, shorts or even a shirt! But wait, no need to break your bank just yet- why not opt for a neat DIY project so you could make your own, totally unique trendy item for this season?
Can you suggest a few of this season's best trend comebacks? I must admit that, when it comes to picking trendy summer wardrobe updates, there's really a lot to choose from! So hurray for all of these old trends coming back and may they stick with us for as long as possible.
Top Image Source: weheartit.com
---
Comments
Popular
Related
Recent