Stay in bloom this season as floral pieces graced their way back into fall with all over prints and budding designs. For fall, floral print pieces don't wilt away in the background, they are untamed and tempting with darker, edgier and luxe prominent prints. Floral prints dominate this year's fall season with sultry motifs and a sweet combination of flocked fabrics, intricate overlays and rich colour palettes to put a fresh spin on trendy floral print pieces for fall.
Table of contents:
1

Floral Skirt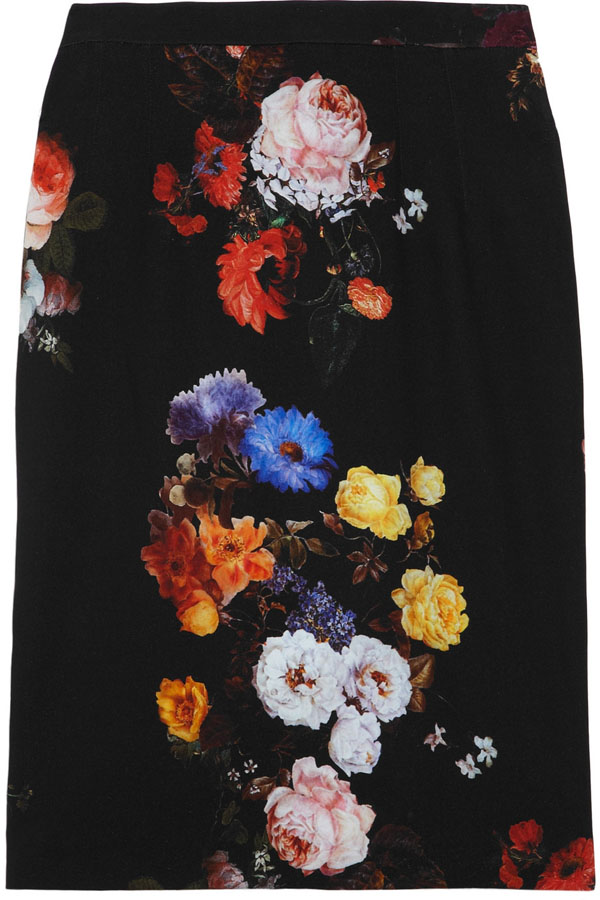 Digital prints were hot off the runway for spring and summer, but for fall, prints receive a subdued update. A photo realistic floral print is wildly beautiful and bold when set against an all black or muted backdrop for a big romantic impact. For a vibrant and edgy way to wear a floral print skirt this season, pair with unexpected pieces like leather and studding for a strong feminine style.
2

Floral Blazer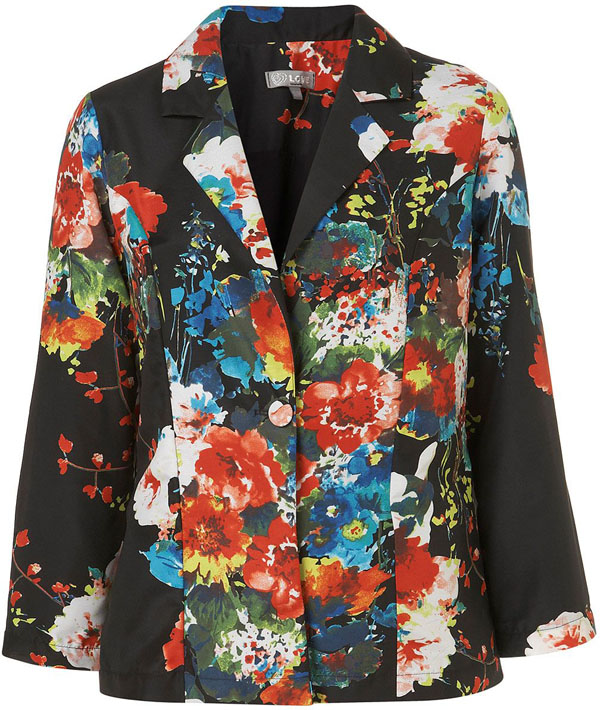 Trade in your basic black blazer for something a little bolder and colourful for fall by selecting an all over floral print. Still suitable for the office, pair your floral print blazer with slim fit trousers or a sleek pencil skirt for a contemporary conservative look. For a standout style statement pair with a coordinating pant piece in the same blooms for a chic and super trendy take on suiting and print mixing this season.
3

Floral Blouse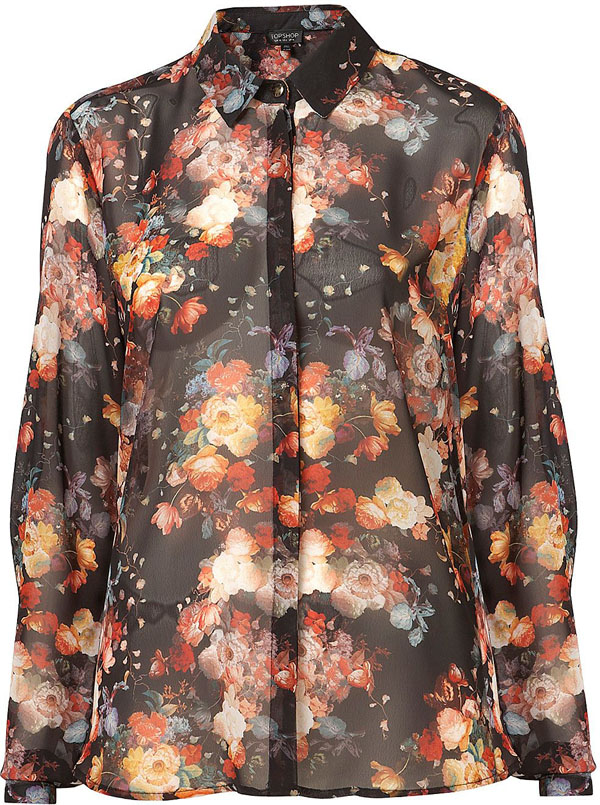 A sheer blouse with a soft floral print in muted tones adds a touch of femininity to all looks. The structure of a collared blouse is loosened when created in a sheer fabric for a relaxed feel that can still be worn for dressier occasions. Wear over dark denim on weekends or tucked into trousers on workdays for a versatile look suitable for daytime or nighttime dressing.
4

Floral Pants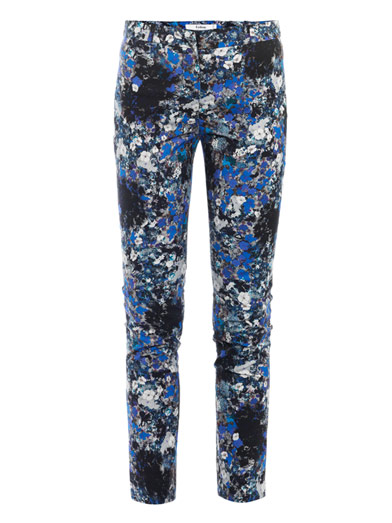 If you are looking for an unconventional and non-traditional take on floral print this season, opt for motifs with a graphic edge for standout style. Bright tonal hues offer a fresh and unique spin on classic floral prints set to black backgrounds. Graphic florals are a contemporary and effortlessly cool way to wear floral pants for an urban girl edge.
5

Floral Print Gloves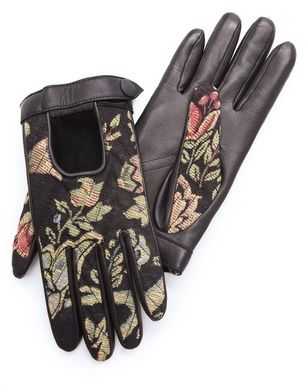 If all over prints and loud designs are not your style, you can still incorporate a trendy floral piece into your wardrobe for fall by adding a cool set of gloves. Not only are gloves a cool weather must-have, they also add a feminine edge when mixed with leather or satin materials which are also sleek and sophisticated.
6

Floral Bag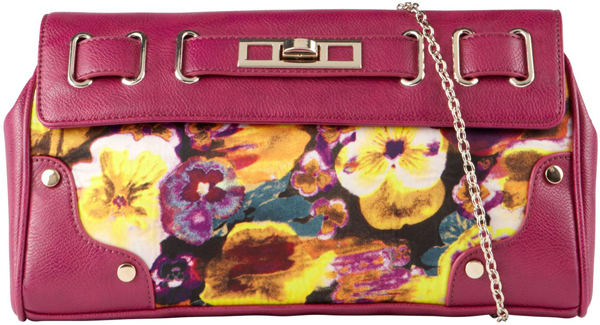 A fresh pop of colour is simple to add into your fall wardrobe when it comes in the form of a sweet small bag. Accessories are an effortless and easy way to play with trends all year round, so opting for a floral print clutch or shoulder bag adds just the right amount of burst to your outfit.
7

Floral Shoes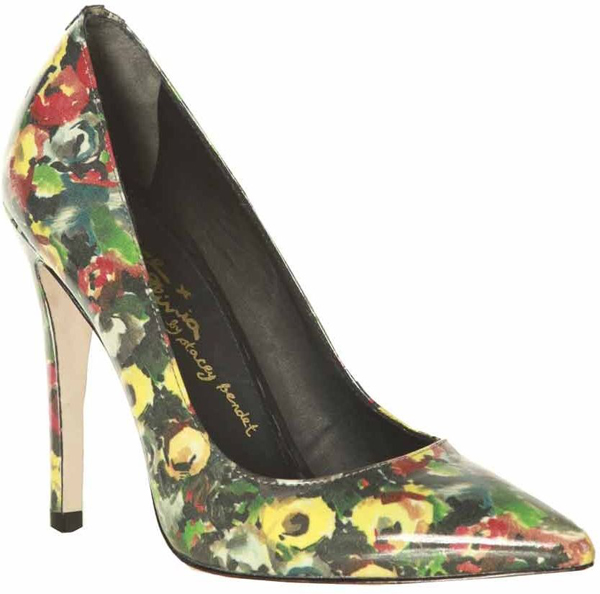 Pointy toe pumps have made a ladylike return for fall and are classically understated and always sophisticated. To take this ooh la lady look up a notch with a lustrous patent leather finish for an elegant addition to your fall shoe collection. If selected in the right colour palette, floral print pumps can last you through to the new spring season and back to fall next year.
8

Floral Print Scarf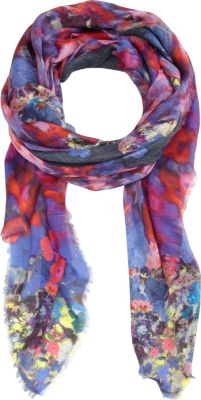 Scarves are fun and playful ways to inject colour and texture into your look if you are a little more on the safe and reserved style side. Scarves are also great layering pieces during the tricky fall season that can have warm, sunny days or cool, chilly ones. Opt for a scarf in a luxe material like silk or cashmere for a high finishing touch with refined elegance.
This cool iteration of floral prints were given a new lease on life this fall season with darker, more prominent colours in fresh motifs and bold prints. To handpick the perfect trendy floral print pieces for fall, opt for moodier fare to keep this trend blossoming throughout the season. With these fall florals cropping up everywhere, how will you wear these trendy floral print pieces for fall?
Top Image Source: whowhatwear.com
Please rate this article