Fall fashion trends for teenagers are quite similar to their adult counterparts, albeit with a more youthful flavour. While there seems to be a lot of emphasis on following trends in the media, in your teenage years the focus should be on experimenting and having fun with fashion. Get some new season inspiration and check out the following teenage fashion trends for fall.
---
1

Retro Rocks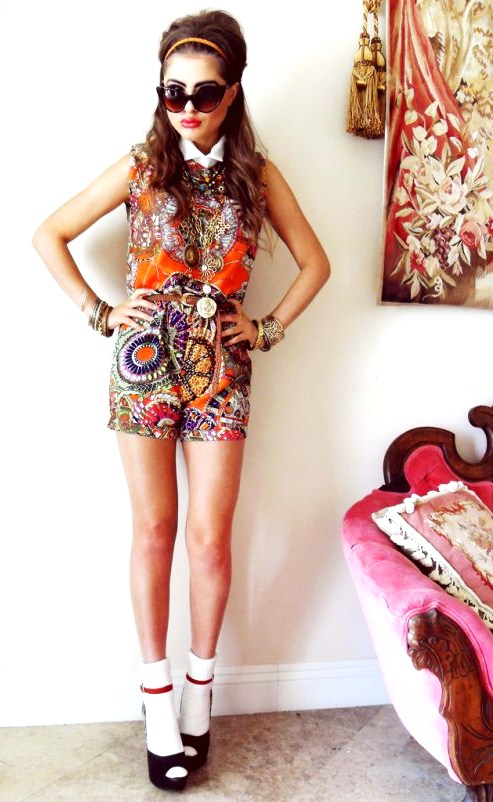 Just because you didn't grow up in a certain era doesn't mean you can't emulate their looks. 50s and 60s inspired looks are on-trend for right now and are perfect for working a preppy teenage look. For some outfit inspiration, look no further than Tavi of Style Rookie fame for styling tips.
---
2

Grunge Revival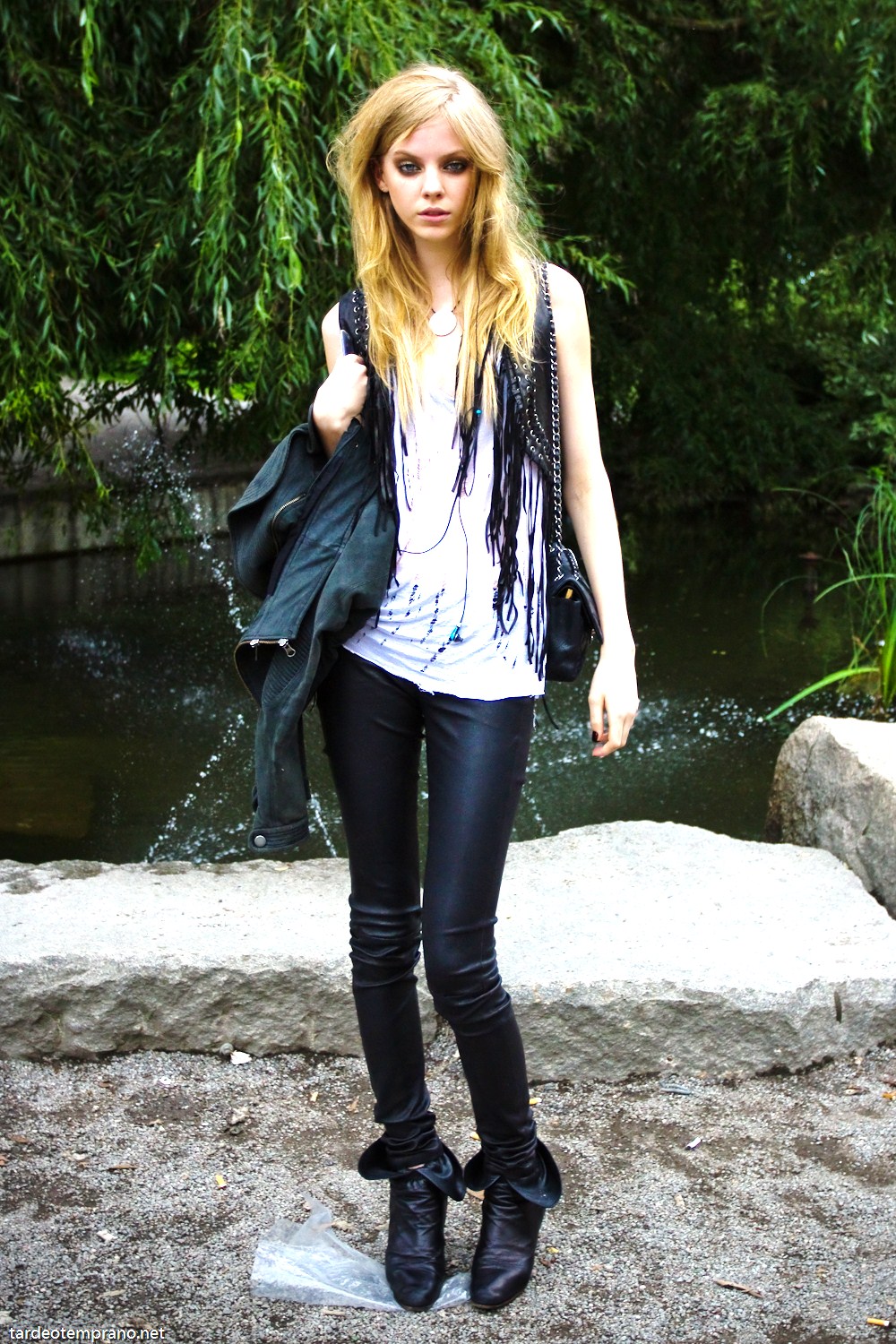 When looking at fall fashion trends for teenagers, grunge is one that seems to fit in well with the idea of those rebellious teen years. Instead of going all-out in grunge attire, stick to one or two pieces like a pair of lace-up ankle boots or a leather jacket.
---
3

Sporty Spice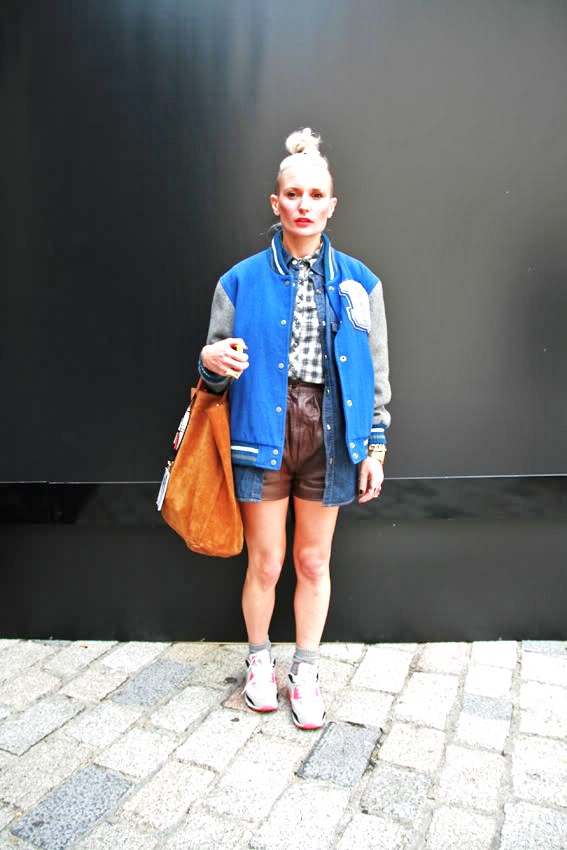 This year has been a big one for sportswear inspired looks, and it's only set to get stronger this fall. A sporty outfit is perfect for teenagers who are already athletically inclined. Don't worry if you're not, though, as you can always fake it 'til you make it. Slip on a pair of sporty sneakers, a varsity-look jacket, or a cool leather cap for some of this season's hottest looks.
---
4

Winter White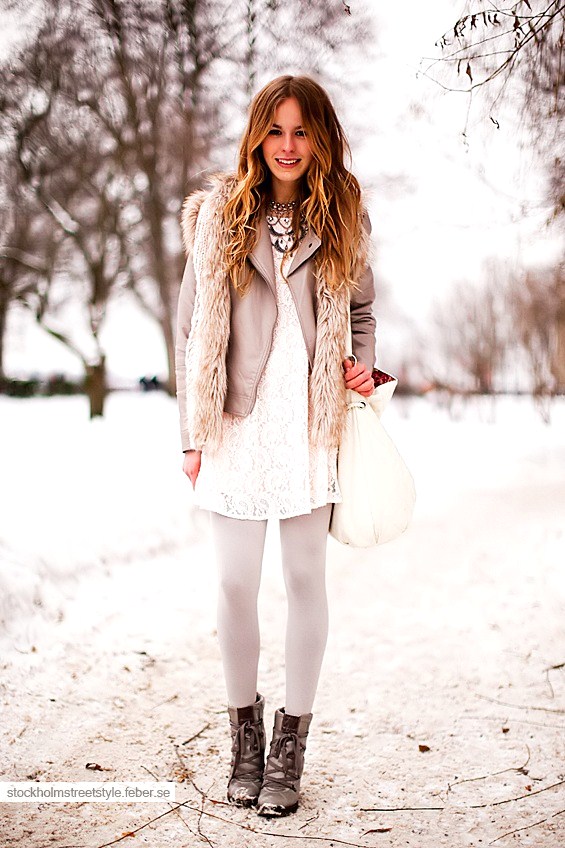 This fall fashion trend for teenagers is also one that will be popular with adults. While the name suggests it is a winter trend, wearing it in fall will hopefully have you a step ahead of the style pack. A white knit sweater teamed with white jeans and sneakers is a simple yet effective way to work the look.
---
5

Modern Military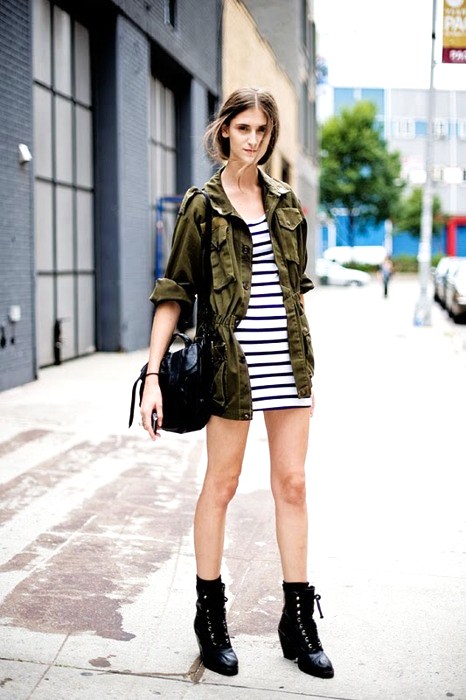 Military inspired looks are a popular trend for fall. Add some military inspired flair to your wardrobe this fall by wearing a camouflage jacket over your everyday attire.
---
6

Graphic Sweaters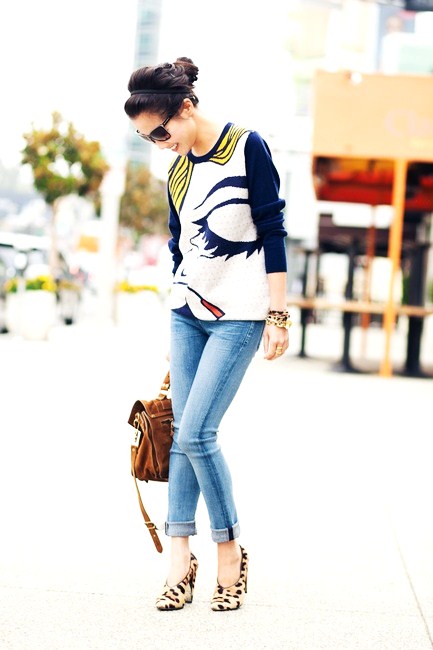 Graphic sweaters are fun fall fashion trends for teenagers and adults alike. This fall, add a sweater with an eye-catching motif or pattern to your wardrobe. Team it with jeans, ballet flats, and a coloured side bag for an on-trend look.
7

Schoolgirl Cool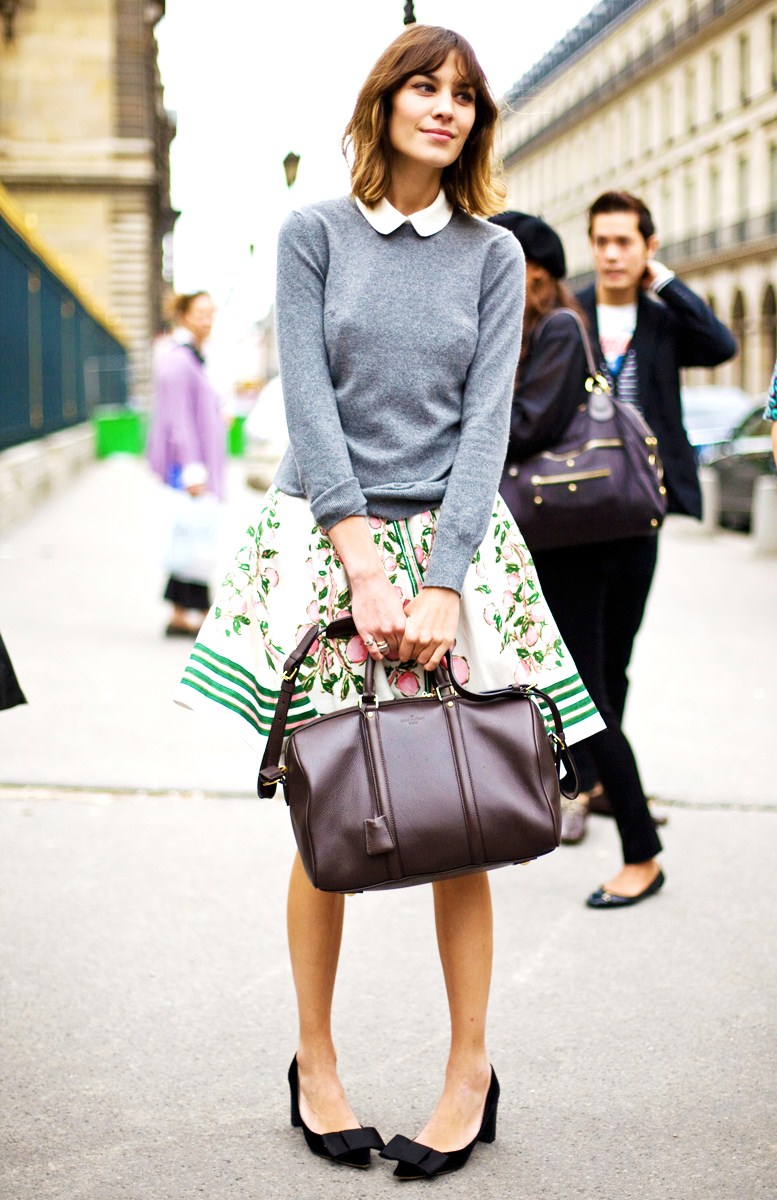 While school may be the last thing you want to acknowledge as a teenager, it can be a useful source of fashion inspiration. Take style cues from the likes of Alexa Chung and incorporate some preppy Peter Pan collars, pea coats, patent loafers, and satchels to your fall wardrobe.
---
8

Coloured Knits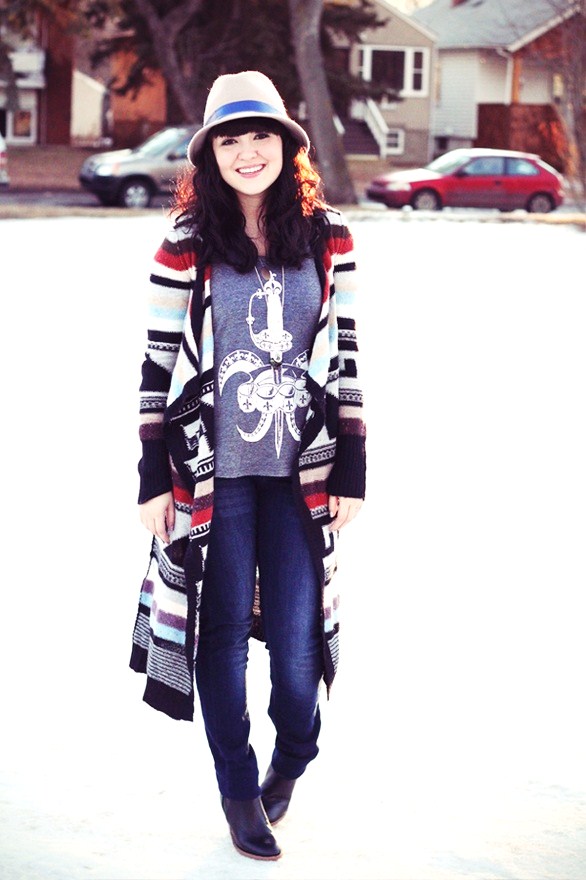 Add a dash of colour to your everyday fall looks by slipping on a colourful knit sweater or cardigan. Rich burgundy colours are a favourite when it comes to fall fashion trends for teenagers but bright primary colours such as red, yellow and blue are chic choices as well.
---
9

Sleek Backpacks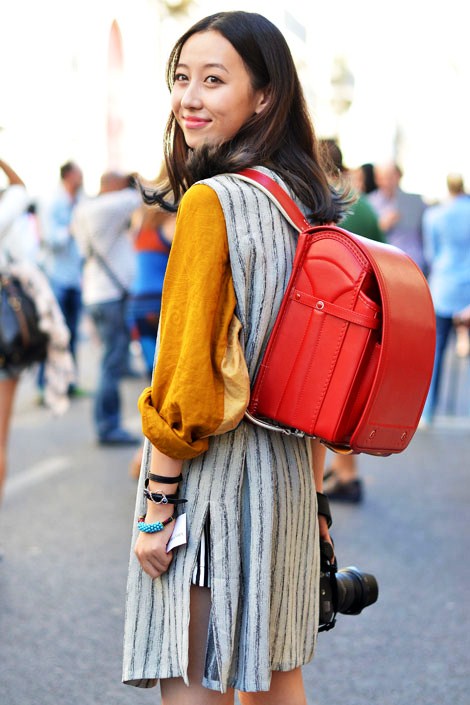 If there's ever a time to get away with wearing a backpack it's in your teenage years. Luckily, there are a range of trendy backpacks for you to choose from this season. Simple canvas styles are a timeless choice, whereas leather-look backpacks can add extra street cred to your look.
---
10

Bold Braids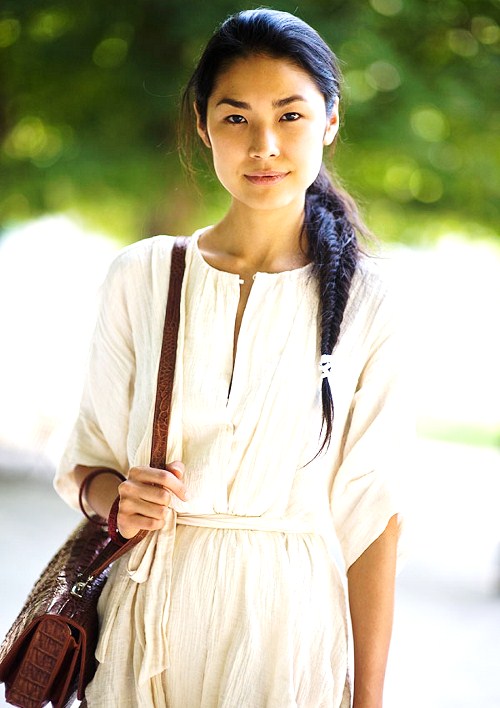 When it comes to teenage fashion trends for fall, don't forget hair. A fun and fresh look for fall simply involves a few braids. Fishtail braids are a favourite, as are milkmaid inspired braids.
Use these fall fashion trends for teenagers as a guide to build upon your own personal style. You can pick up a lot of trend-based items from affordable chain stores as well as thrift stores (fashion is cyclical, after all). What are your favourite fall fashion trends for teenagers?
Top Image Source: andrzejsobolewski.blogspot.in
---
Comments
Popular
Related
Recent