There are a number of ways to wear the preppy trend this season. Preppy dressing has been inspiring fashion trends for some time now, with varsity jackets, monogrammed sweaters, pinafores, and general schoolgirl-inspired looks all enjoying popularity. However, sometimes wearing the preppy trend can make you look like you're about to head straight back to school, even if it has been years since you've graduated. Take a look at these ways to wear the preppy trend in a more grown up manner.
---
1

Stylish Sweaters
The sweater is enjoying a stylish resurgence. When it comes to ways to wear the preppy trend, a chic sweater is just what your outfit needs. Monogrammed sweaters have been popular with designers and are great for adding a funky collegiate-inspired feel to an off-duty outfit. Chunky cable-knit sweaters are another popular choice and look great teamed with skinny jeans and pencil skirts.
---
2

Boyish Blazers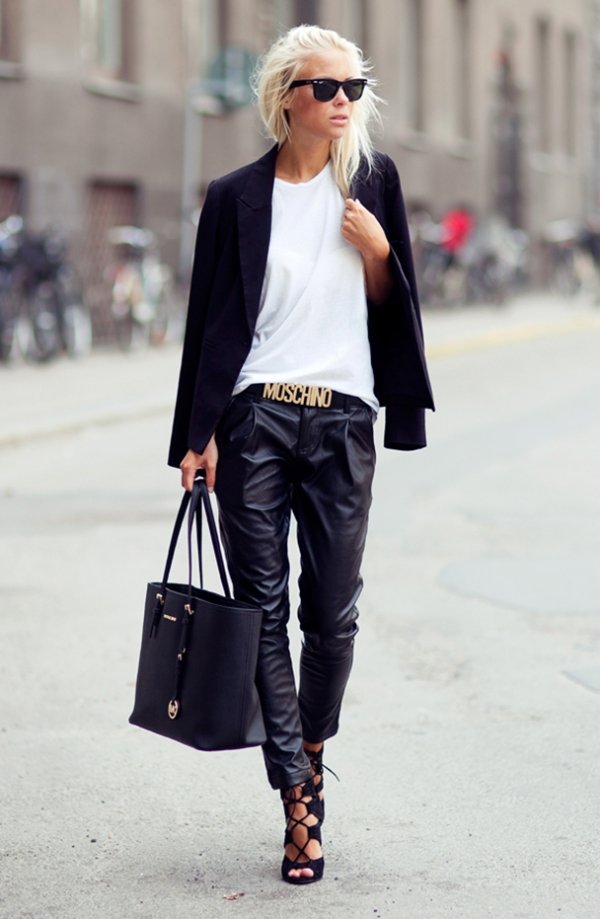 When it comes to wearing the preppy trend, nothing beats a classic tailored blazer. However, avoid blazers with embroidered patch pockets, as they can come across as too much like a school uniform. Team a blazer with anything from summery dresses to tailored trousers for an effortlessly stylish prep-inspired look.
---
3

Crisp Collars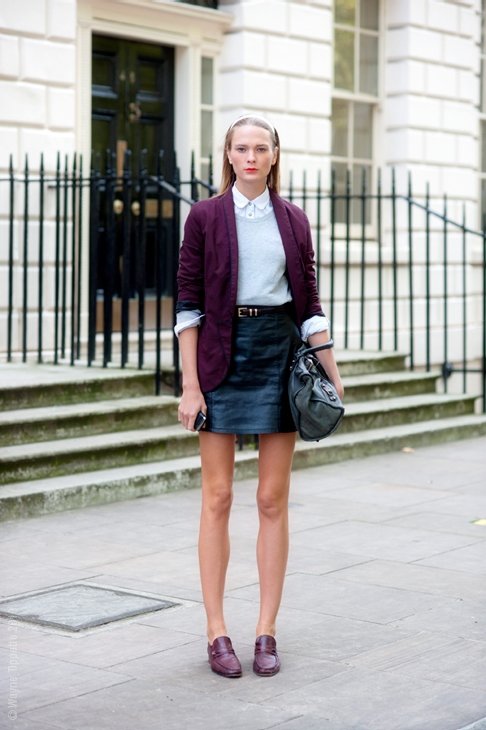 Instantly give your outfit a preppy feel by popping on a collared shirt, buttoned up all the way to the top. Tucking a collared shirt into a midi skirt might seem a bit too schoolgirl, so instead try a leather-look mini skirt or high-waisted jeans for a more adult feel. Feel free to add a statement necklace and heels for bit of extra glamour as well.
---
4

Chic Stripes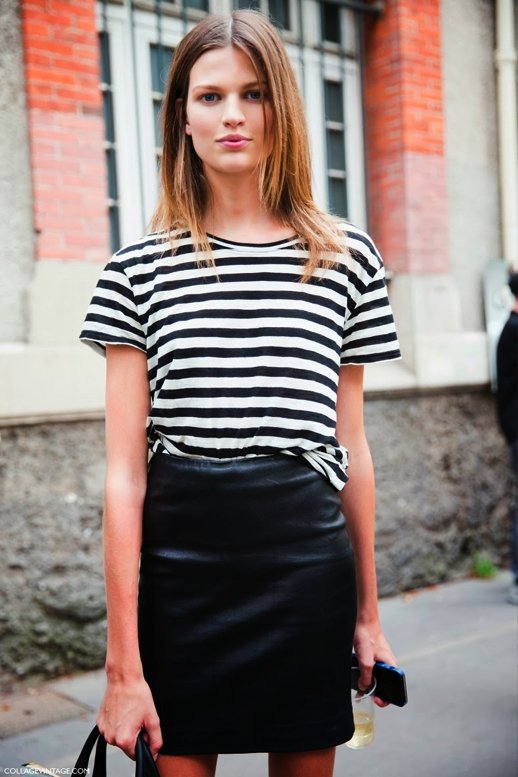 Stripes always seem to be in fashion, which is great for us because they're perfect for pulling off the preppy trend. Striped tops teamed with cigarette trousers and loafers make for an effortlessly stylish outfit. Striped t-shirt dresses are also a relaxed everyday option and look great teamed with ballet flats and a simple tote bag. For something a bit more nautical you could try teaming a striped top with high-waisted shorts and canvas sneakers. The options are endless, but always in fashion!
---
5

Lace-up Shoes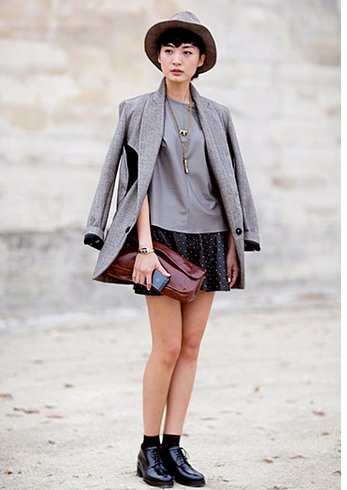 Oxfords, brogues, wingtips – these laced up shoes are essential for working the preppy look. Ditch the basic black and tan varieties and amp up your preppy look with metallic and embellished designs. Team a pair of metallic shoes with a shift dress and slouchy blazer for a stylish day-to-night outfit, or wear them with cigarette trousers and a sweater for a more masculine-inspired preppy look.
---
6

Polished Pleats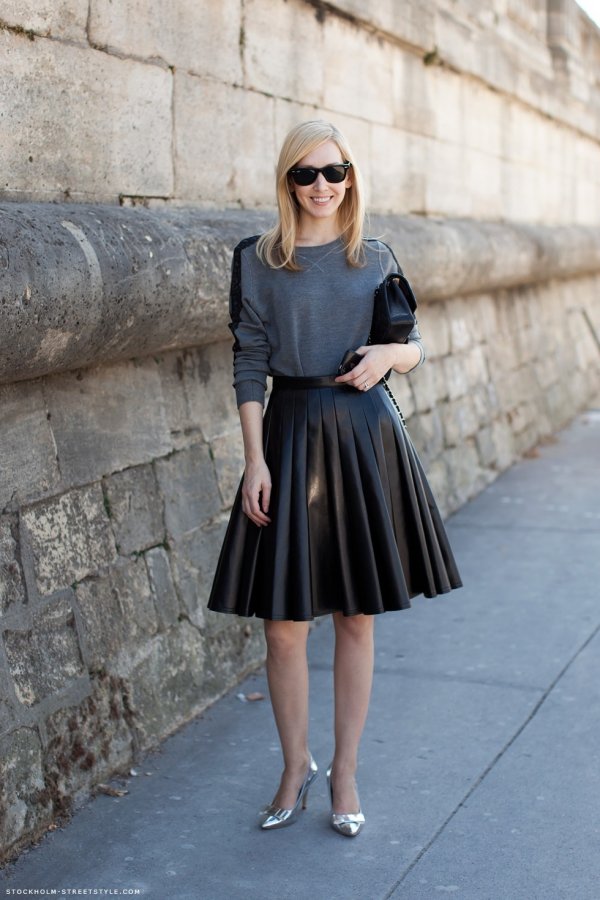 Pleated skirts are another popular way to work the preppy look. Stick to styles that hit at or just above the knee and work a contemporary angle by going for a pleated skirts made from leather-look fabrics. Balance out the severity of the pleats by teaming it with a slouchy sweater or top and strappy heeled shoes.
---
7

Smart Satchels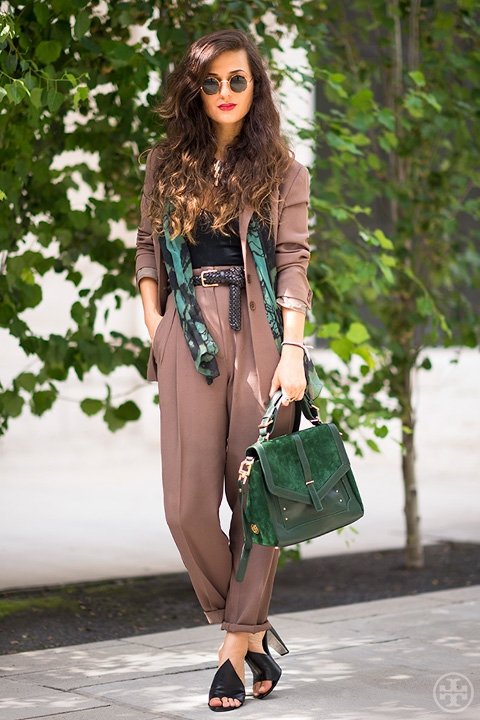 Satchels and messenger bags are an iconic preppy accessory. They are also increasingly on-trend thanks to the popularity of brands like the Cambridge Satchel Company. Add a smart looking satchel to your everyday outfit to give it a polished, preppy edge.
Work a more polished look this season with a preppy outfit. Are you a fan of the preppy trend? What are your best tips for making a preppy outfit feel more grown up?
More
---
Comments
Popular
Recent