I don't think there's ever been a day when at least one glamorous piece from the military trend hasn't made its way into my outfit. Seriously, from olive cargo jackets to sexy combat boots, this trend has pretty much taken over my closet. One of the reasons why it's so popular revolves around the fact that it isn't age-specific, is incredibly versatile and can also work for any season. So yes, you can rock that double breasted trench coat (and brave the winter cold) and no one will even bat an eye! It'll definitely give your personal style a twist. Not sure where to start? We've got you covered with this ultimate military trend style guide.
---
1

Sexy Olive Jacket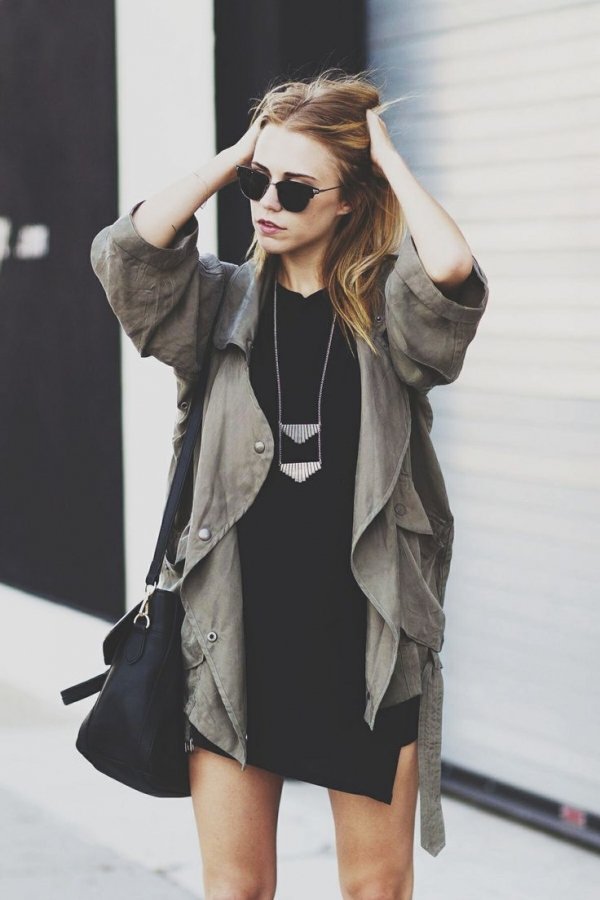 When it comes to fashion emergencies, my motto has always been, "When in doubt, olive and black". Military-inspired pieces are all the rage because they not only grab your attention with their sharp lines and sometimes daring and fashion forward cuts, but because they ooze authority, which brings me to this sexy jacket. Trust me when I say that trendsetters will definitely want to get on board.
2

Edgy Combat Boots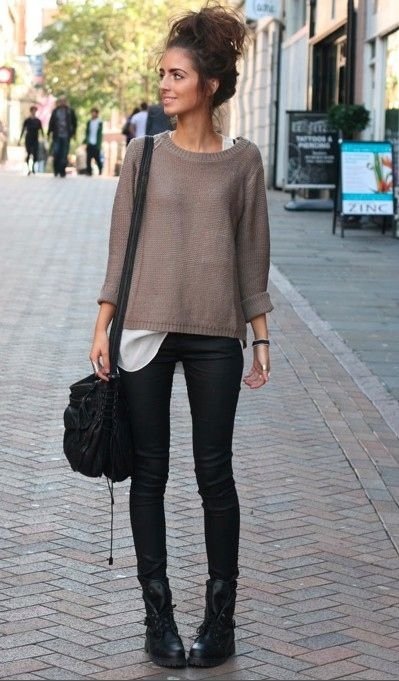 This next one is pretty much a given when it comes to this hot trend. The best part is that you don't really need to lay down some serious cash just to get a pair of sturdy yet sexy combat boots. I grabbed my first pair for just $20 and have been rocking them ever since. If I'm feeling extra fancy, I like to switch up the laces for black, smooth ribbons.
---
3

Sleek Khaki Trousers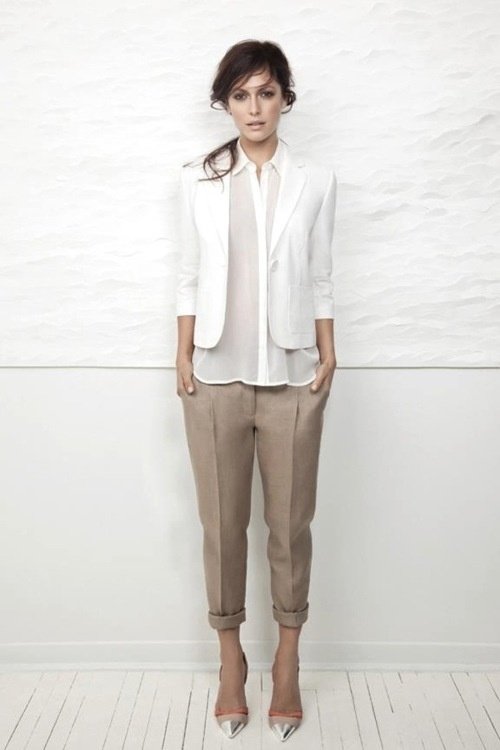 Now THIS is how you subtly pull off the military trend at the office! The cut of these pants gives off a beautiful silhouette; this neutral shade is perfect for work and is also versatile enough that it can be paired with almost any color for a glamorous yet professional look.
---
4

Daring Buttons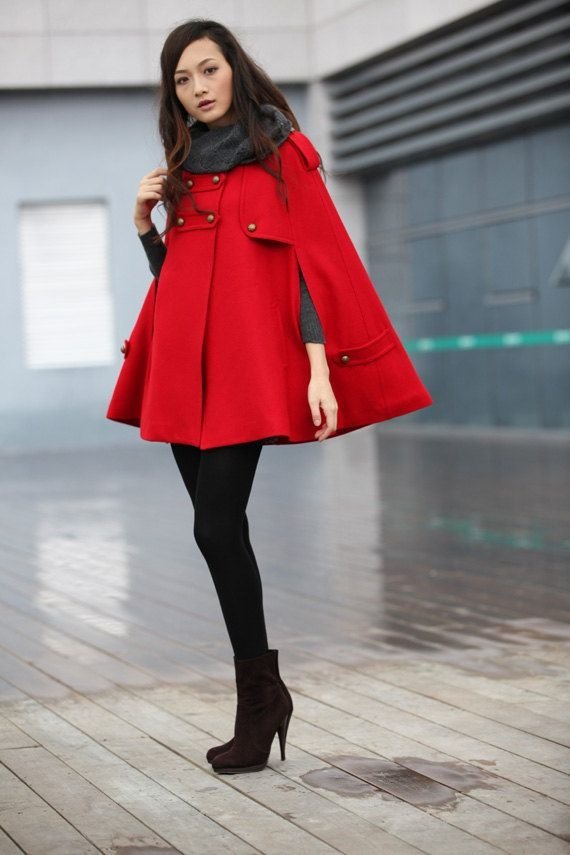 Yes, you read that correctly! Double breasted anything is totally the way to go. Call me weird but there's nothing better than a well put together outfit that is decked out with buttons all over. It's also a great way to make sure your jacket hugs all of your curves perfectly.
---
5

Trendy Messenger Bag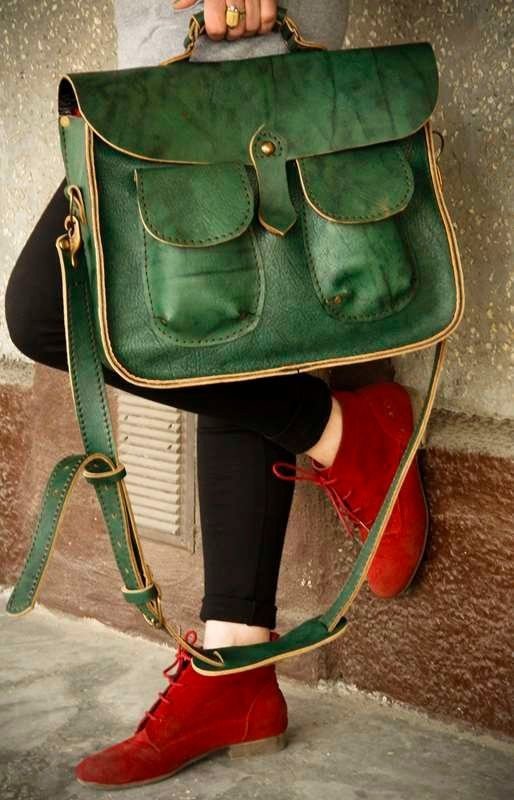 Fellow students, I know you're going to get a kick out of this one. I don't know about you but messenger bags have been saving me from a lifetime filled with stress and a strained back. Seriously, the minute that I discovered the perks of a nicely structured messenger bag, the heavy book struggle stopped being real for me.
---
6

Slick Leather Sleeves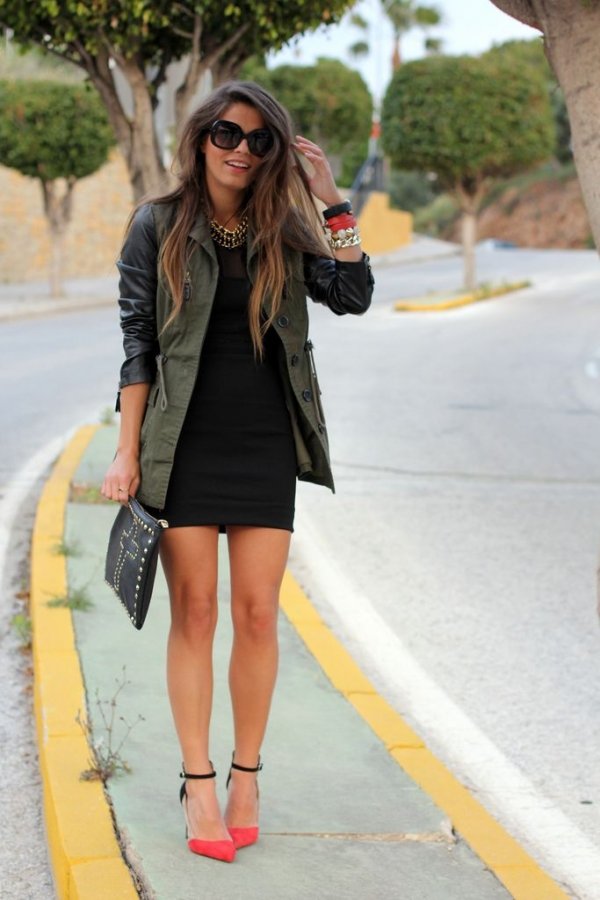 All I have to say about this army jacket look featuring sexy leather sleeves is a resounding "Yes!" Everything about this screams cool and edgy. This is definitely one trend that I will have no problem fighting to keep around for as long as possible. Plus, it'll make your arms look slim.
---
7

Smoking Eyeshadow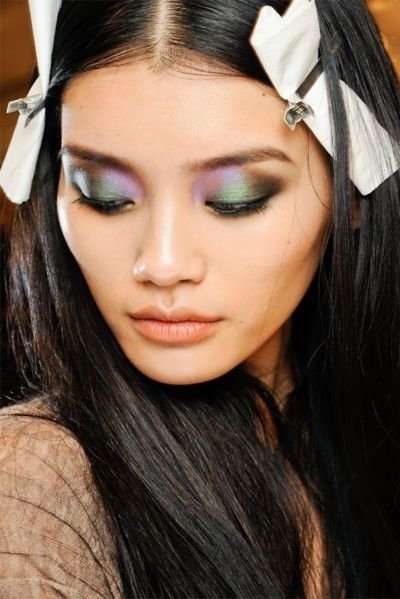 Okay, so this last one is more of a general look but it is totally worth mentioning. Never underestimate the power of a smokey eye or a ridiculously bright and spicy eyeshadow palette. I like mixing up things by trying unconventional color combinations. Although it may sound like an overload of green, olive and chartreuse look pretty freaking spectacular together!
At the end of the day, anyone can rock this with the right attitude. What are some of your favorite ways to wear this sexy trend? Which looks are your favorites? Tag your own military-inspired outfits on Instagram with #AllWomenStalk #fashion so I can check them out (and fawn over them)!
---
Comments
Popular
Related
Recent