With the winter finally fading and the weather getting lovely and warm, it's time to shed the bulky layers and get yourself some fun spring time clothes. And because I think that the sexiest part of a woman's body is her back, here are 19 ways you can flaunt it this spring.
---
1

ASOS Maxi Dress with Double Layer in Bloom Print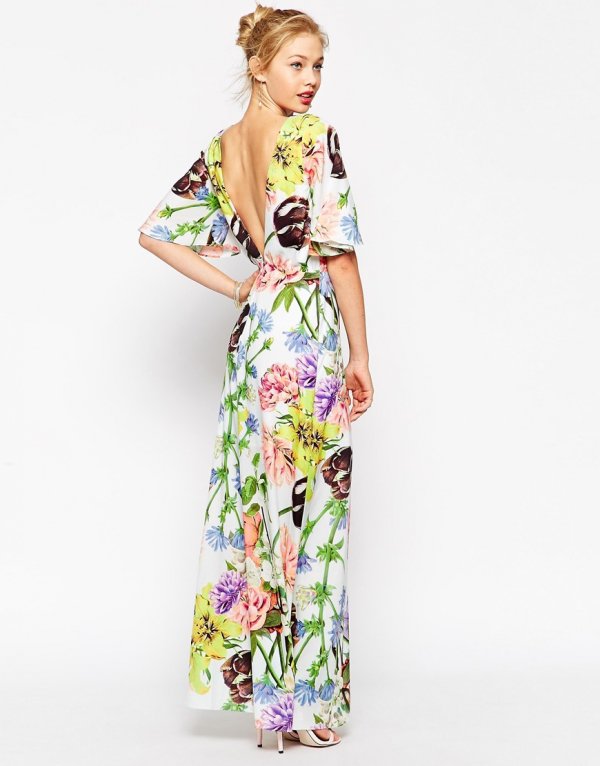 Big prints are in fashion and this lightweight fabric maxi dress has just the right cut to show off that toned and sexy back of yours!
---
2

AQ AQ Sieber Kimono Sleeve Maxi Dress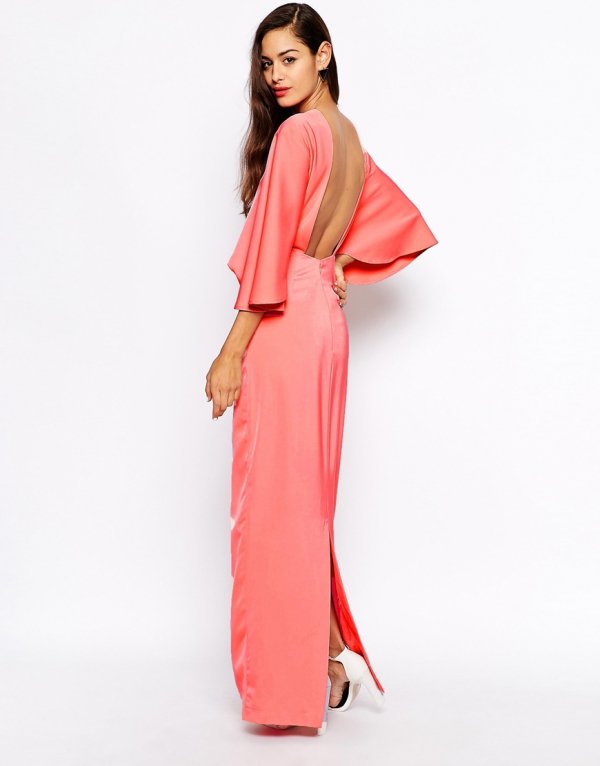 In a gorgeous color and a silken fabric than drapes beautifully, this dress is perfect for a fancy dinner or party. And don't you just love how it fits so well in the back, adding that extra oomph!
3

ASOS Cami Pom Pom Sundress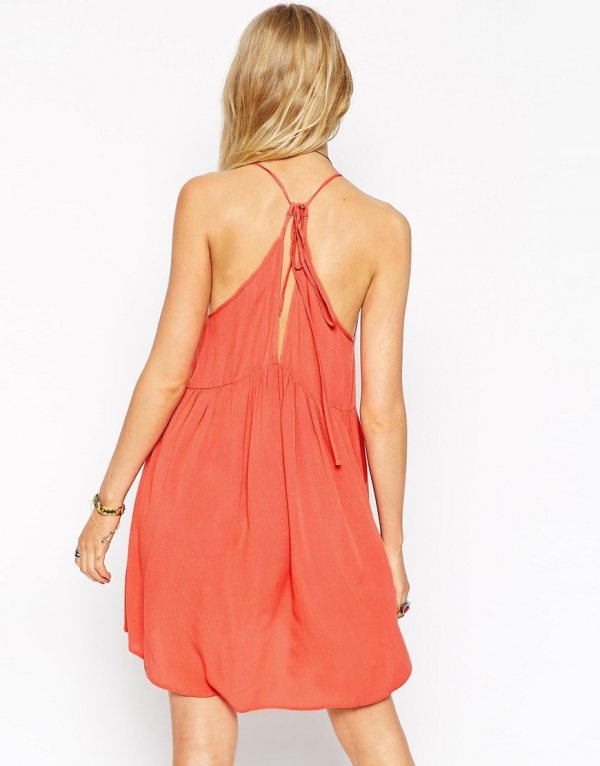 I love sundresses and this one is fun and flirty. And the tie up back shows off those shoulder blades to perfection! Throw on some strappy sandals and you're good to go!
---
4

The Jetset Diaries in the Night Dress with Halter Neck

Halter necks show off the back the best really, and this dress isn't any different. The monochromatic color scheme makes it stand out and can be paired with any number of accessories.
---
5

ASOS Premium Cutwork Midi Skater Dress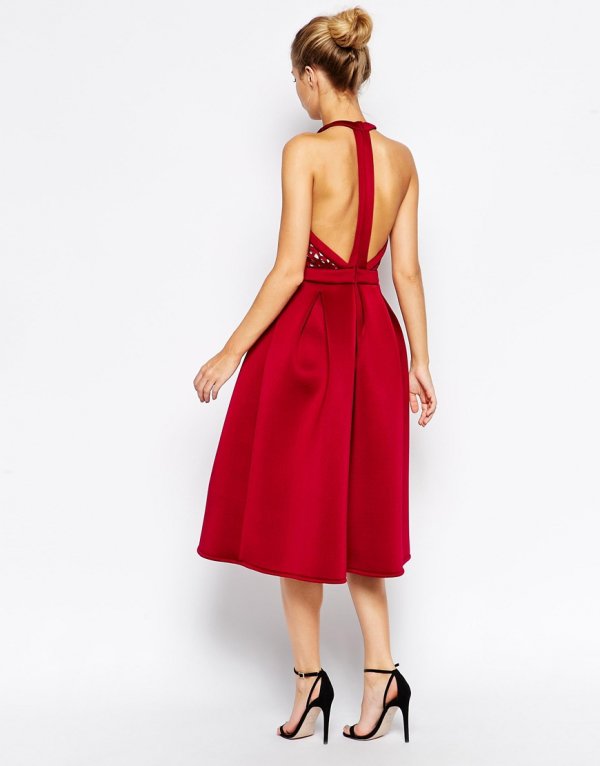 That color! And that cut! I simply love the way the strip of cloth in the back transforms this dress from a regular halter dress to something more special.
---
6

Kimchi Blue Low-Back Eyelet Scallop Edge Dress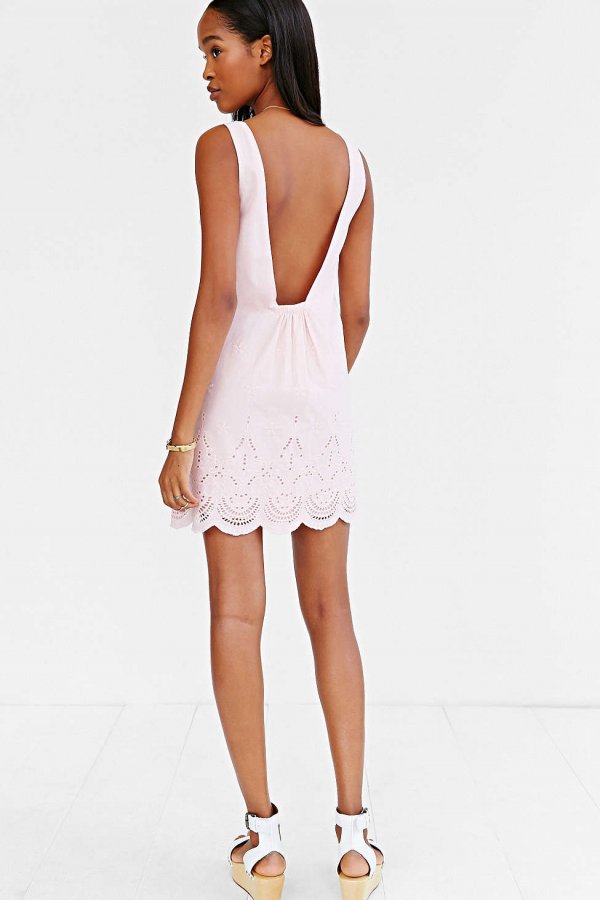 This cotton dress looks so light and airy and perfect for spring days right? With a deep yet fairly conservative back, this dress hits all the right notes.
---
7

ASOS Sleeveless Skater Dress with Cutout Back Detail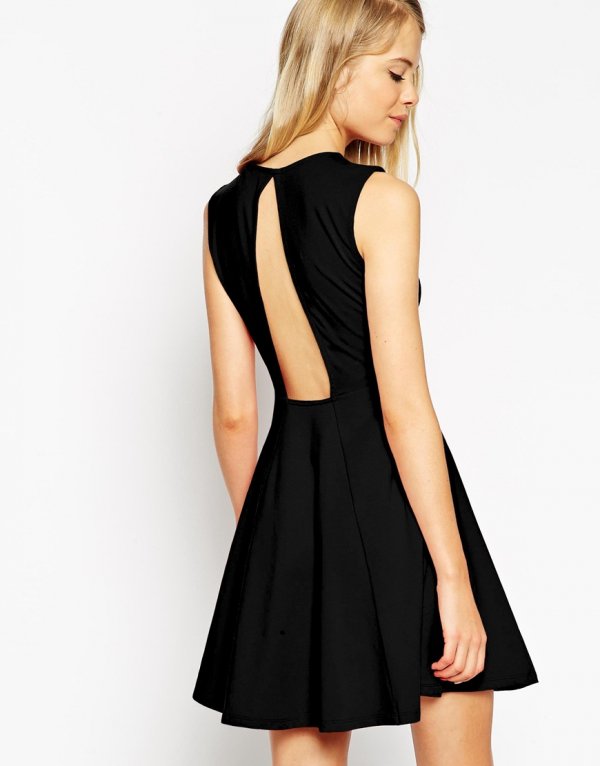 This pretty thing is one of those dresses that will never go out of style. And that little cut out detail in the back is the perfect amount of flirty for any occasion.
---
8

Dress the Population Anni Sequin Dress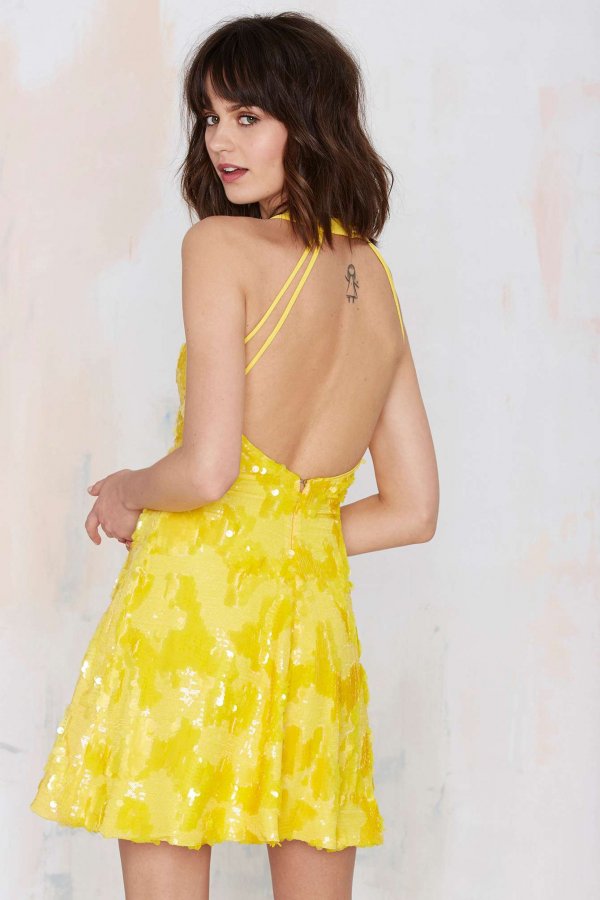 Look at that yellow! And that lovely stringy embellishment on the back just adds to the charm. The sequins make it perfect for evening wear and of course, you'll be showing your sexy back off!
---
9

ASOS Premium Scuba Backless Halter Full Midi Dress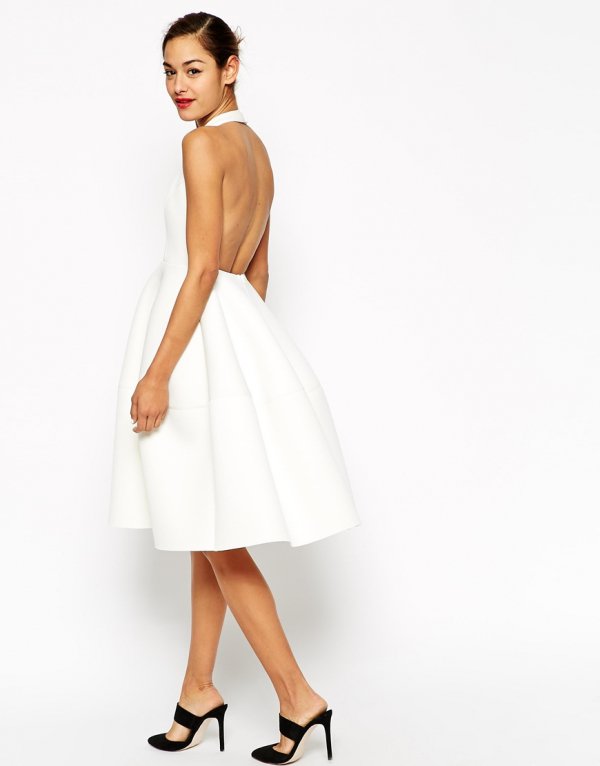 Another classic, i love the shape of this dress and of course the halter neck which shows off the entire back. Perfect for springtime brunches don't you think?
---
10

Staring at Stars Lattice Deep-V Halter Romper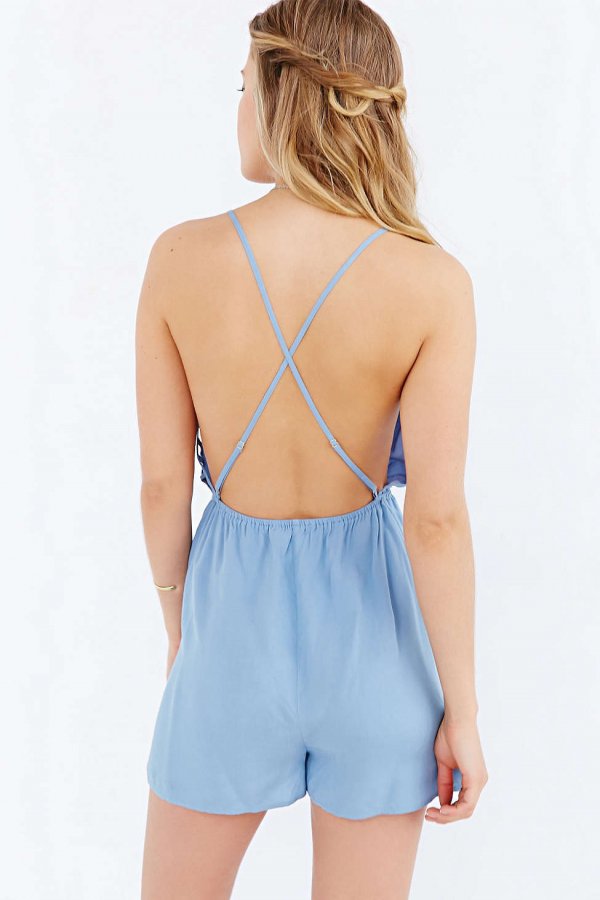 Just how comfortable are rompers? Perfect for lazing around, enjoying the warm spring weather right? And the stringy back just adds the right touch of feminine prettiness to the back.
---
11

Raga Cloud Gazer Halter Maxi Dress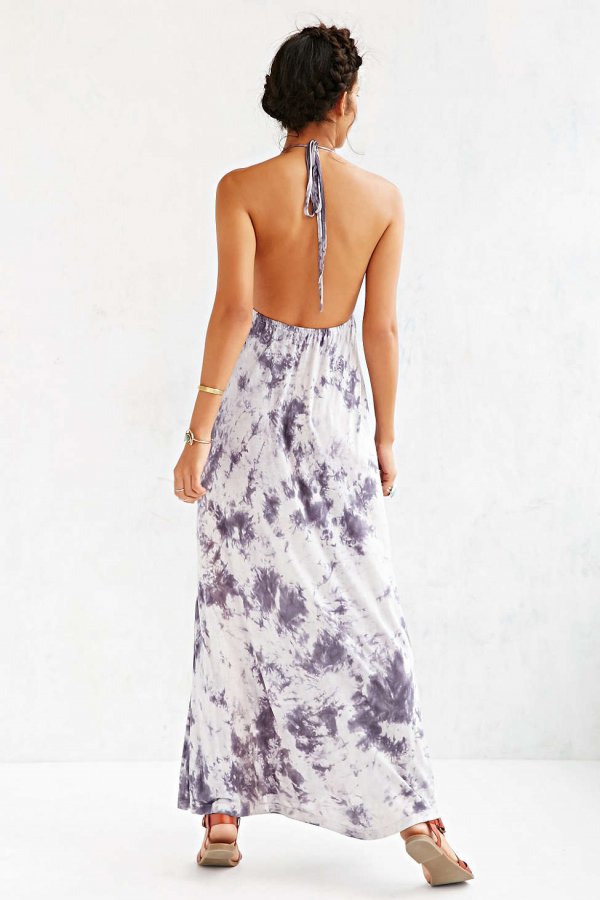 With a very pretty print, this maxi dress is made for spring picnics and the like. The tie up halter neck adds such a lovely touch i think.
---
12

Truly Madly Deeply Wrap Halter Top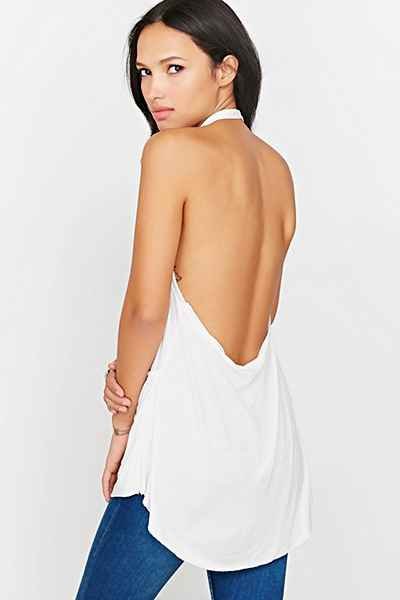 Such a lovely spring look isn't this? With a soft and stretchy fabric, this wrap makes a beautiful halter-top. Wear it with jeans or formal pants. You'll look amazing!
---
13

Band of Gypsies Boho-Print Maxi Slip Dress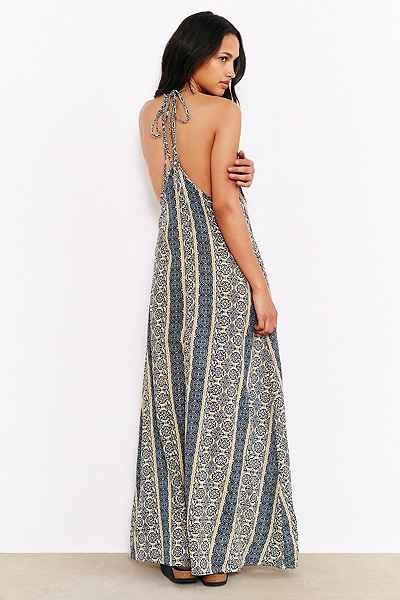 In a lovely soft cotton, this printed maxi dress is super comfortable and very stylish. And look at that tie up back! So much sexiness there!
Backless dresses and tops make one looks stylish, fun and feminine all at once. And there is no better time than spring to flaunt your sexy back and have a great time! What are some of your favorite back-baring outfits?
---
Comments
Popular
Related
Recent