I think we can all be in agreement that Taylor Swift has some of the most classic style in Hollywood right now. All of her looks quickly become classics, and she's starting new trends and making new styles iconic. If you're looking to nail the classic look, these affordable Taylor Swift outfits are sure to make you feel like you're dressing just like her. Thankfully, the paparazzi is not included in these outfits, but they're sure to make you feel like the paparazzi should be following you around!
---
1

Her Tailored Blazer Look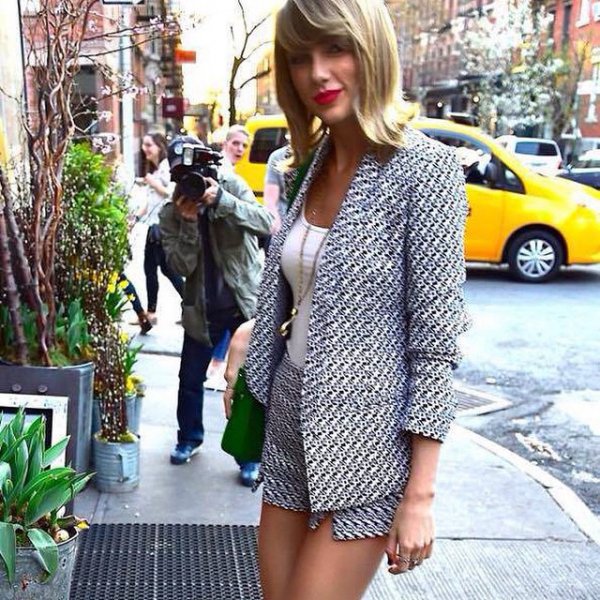 Taylor Swift is almost as well known for her adorable separates as she is for her music these days, but they're usually not as affordable as this sleek and chic outfit. The sleek look of this tailored blazer and the tiny shorts just make this an outfit we'd all love to wear while traipsing the streets of New York, and thankfully it's affordable enough that we all could if we wanted to!
---
2

This for Love and Lemons Dress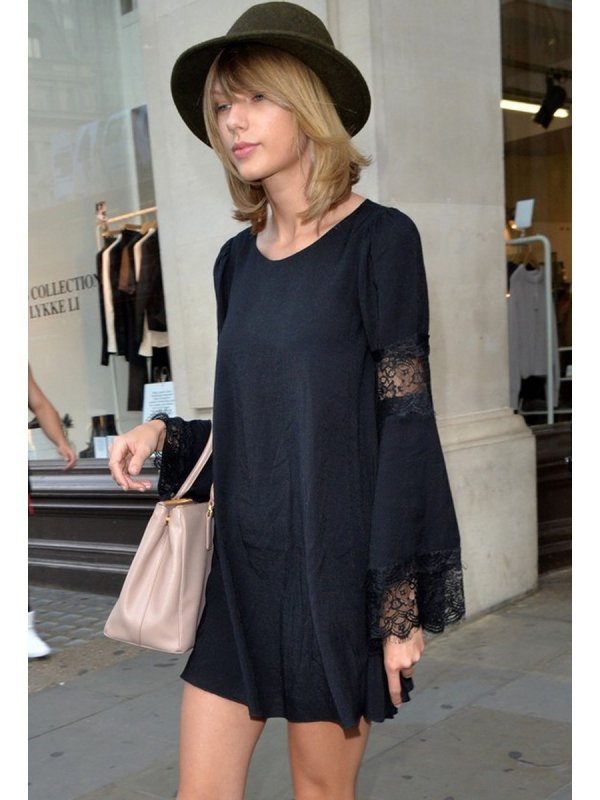 How does Taylor Swift rock every single style she wears? In this outfit she goes for a more laidback, festival girl vibe, and she still looks like she belongs at Coachella rocking out to her favorite band. At $202 this For Love and Lemons dress isn't exactly a dress that you can afford to wear on any random event, but for a big occasion, this dress is perfect!
---
3

The H&M Matching Set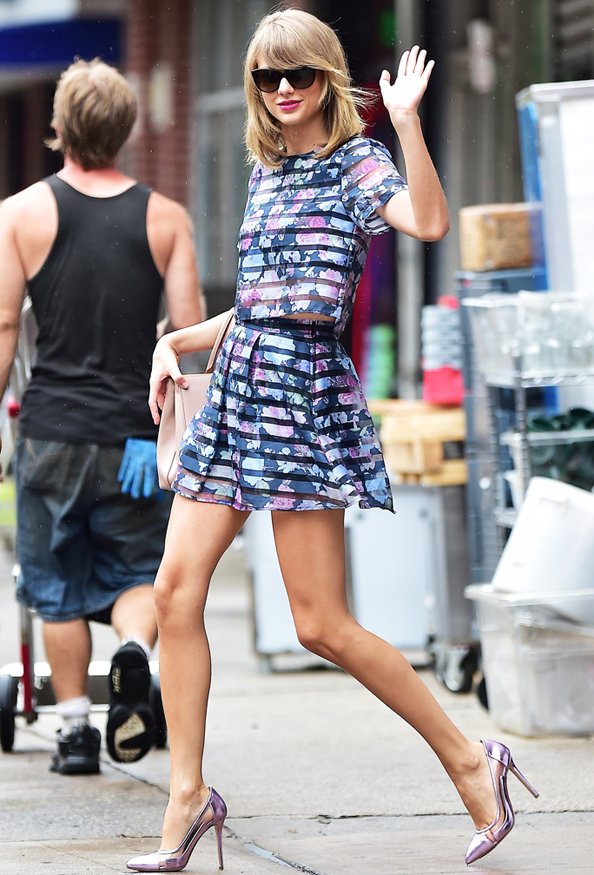 It's not every day that an international pop star steps out wearing an outfit from everyone's favorite affordable clothing store. She continues her now-iconic matching set trend in this adorable shirt and skirt combination that had everyone furiously clicking through H&M's website when she first debuted this adorable floral outfit.
---
4

A Classic Plaid Coat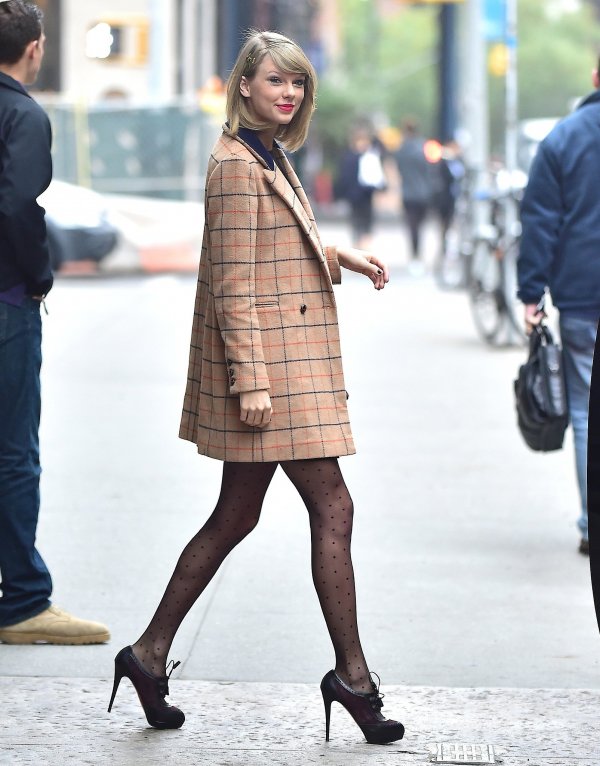 Although $249 may seem like a lot of money to spend on a piece of clothing, when it comes to coats, it's actually pretty affordable. Coats are something that you can wear over and over again for multiple years, so they're always worth a little bit more of an investment than say, a t-shirt. This plaid coat is so timeless that I'm sure you'll wear it for years to come, which I think justifies this purchase!
---
5

Floral Crop Set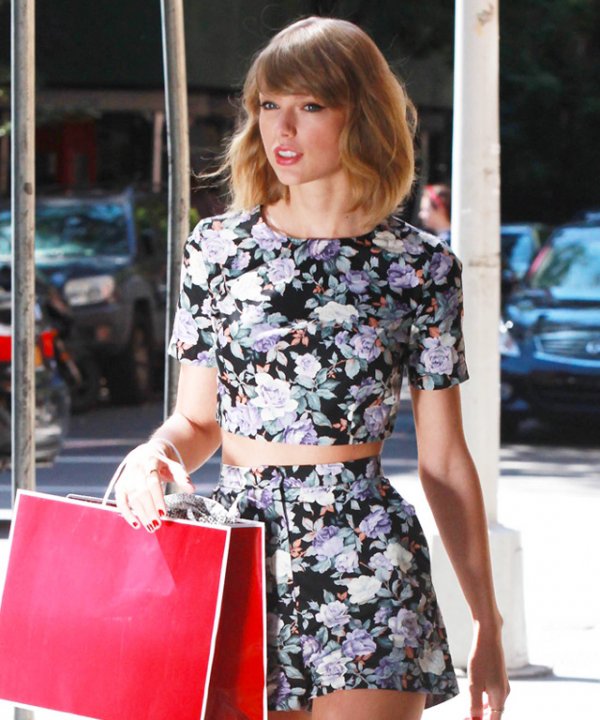 By now, I'm sure you're aware just how much I love Taylor Swift's matching set looks. But then again, who doesn't? This floral number from ASOS costs less than $70, making it perfect for those big events where you don't want to follow the norm and wear the expected dress. This outfit is sophisticated enough for a big event but also pretty casual, making it so versatile!
---
6

Pink Heart Sweater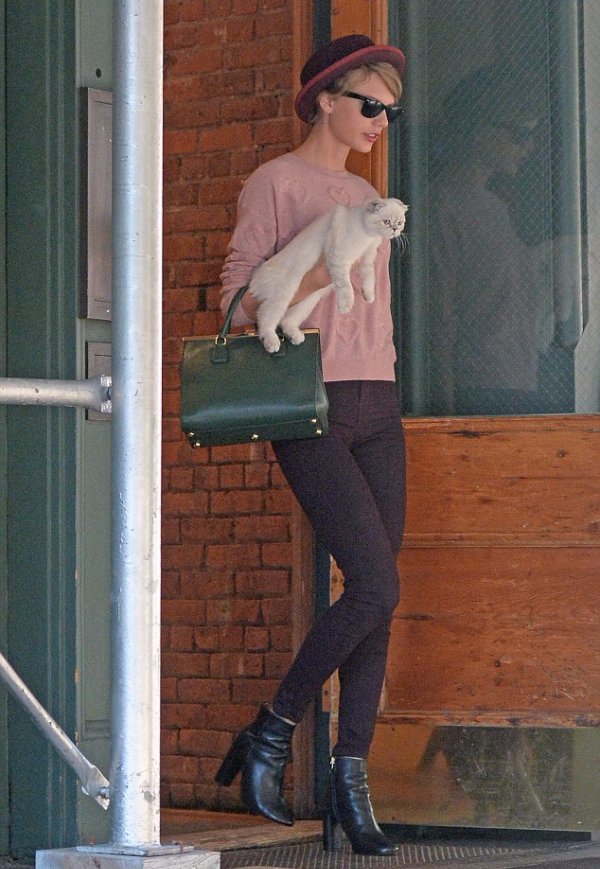 Okay, so maybe we all agree that we could never recreate this look as well as Taylor without our own Olivia Benson on our arm, but we can come close! This beautiful pink sweater is from Topshop is only $35, which is super affordable for Topshop, and for a sweater this cute! Simply add a pair of burgundy pants, a cute hat, and maybe your cat, and you have created your own Taylor Swift look!
7

Her ModCloth Ensemble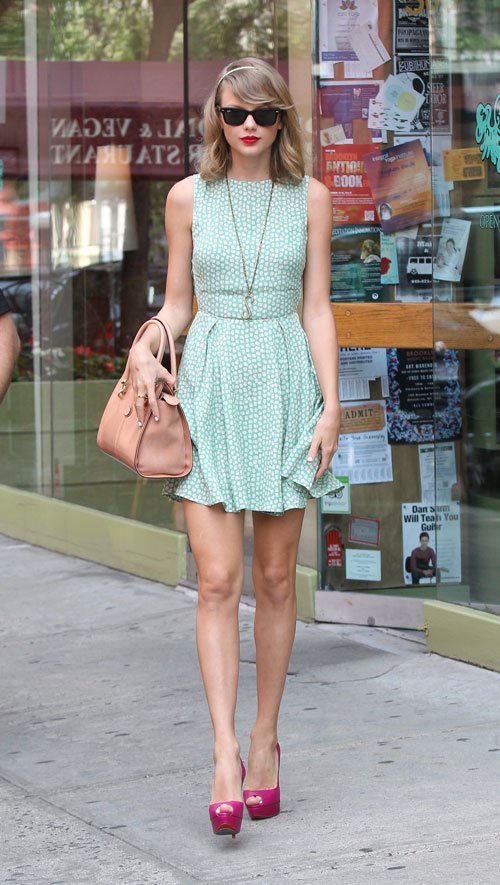 Not only is Taylor Swift the only celebrity who would show up to one of her fan's bridal showers, but she's also the only one who'd show up wearing an adorable ModCloth dress. This dress is basically the perfect bridal shower dress. It's simple and girly with gorgeous detailing, and at less than $80, it's certainly affordable!
What's your favorite Taylor Swift look? Is it affordable? How have you tried to recreate it? Let me know in the comments!
---
Comments
Popular
Related
Recent