If you often wear plus size clothes, you're probably sick of the lack of variety. It's a common sentiment, but one that you don't have to suffer with for much longer. Not only has the advent of the Internet helped women find cuter plus-size clothes, but there are also a ton of trends this spring that can help add some variety to any plus size wardrobe. No matter what your personal style is, you're sure to find a trend that you will love to rock this year!
---
1

Midi Skirts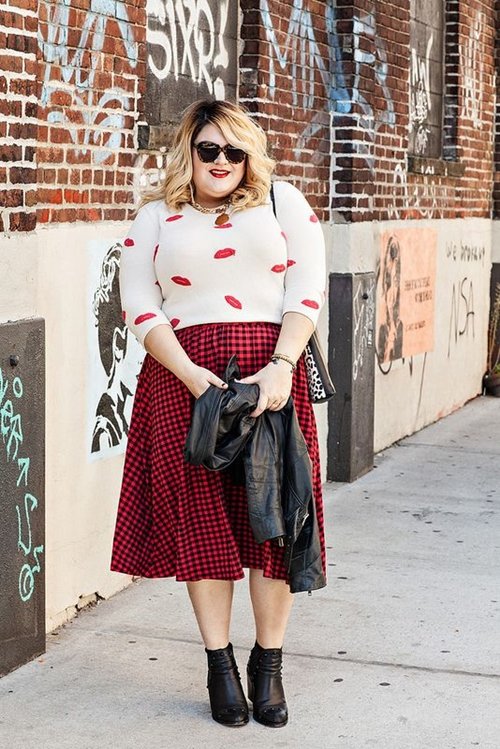 Midi skirts are back in a big way this year. There's just something so flattering, no matter your size, about a longer skirt that sits just above your hips. However, if you're plus size, this trend is even more flattering, because it really shows off your natural shape and accentuates it.
---
2

Relaxed Denim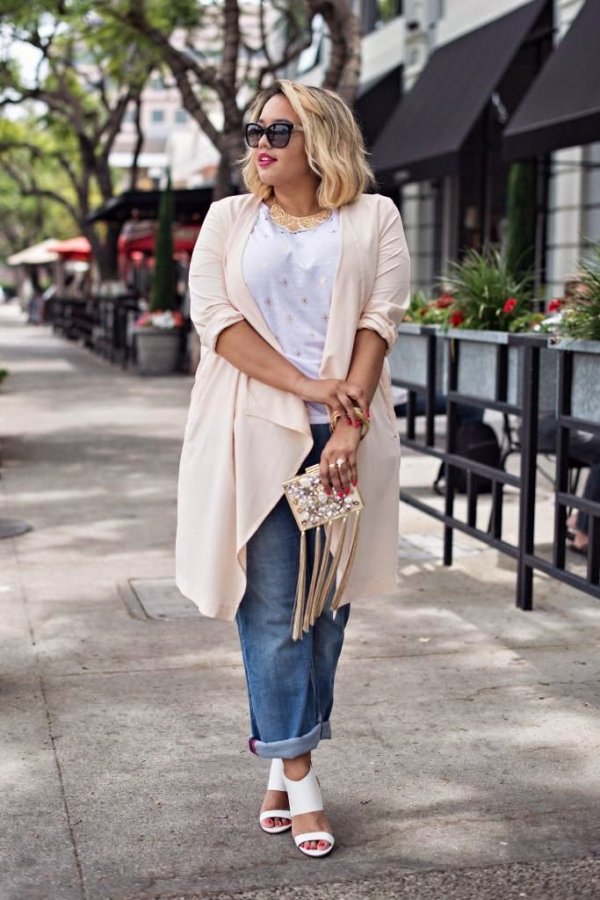 Denim is obviously a trend every year, but relaxed denim is one of the hottest trends of the year. Relaxed boyfriend jeans or a comfortable jean jacket are a comfortable yet chic choice to wear this spring. If you love your denim more than the average person, you'll be happy to know that your favorite comfortable pair of jeans are chic this year!
---
3

Statement Accessories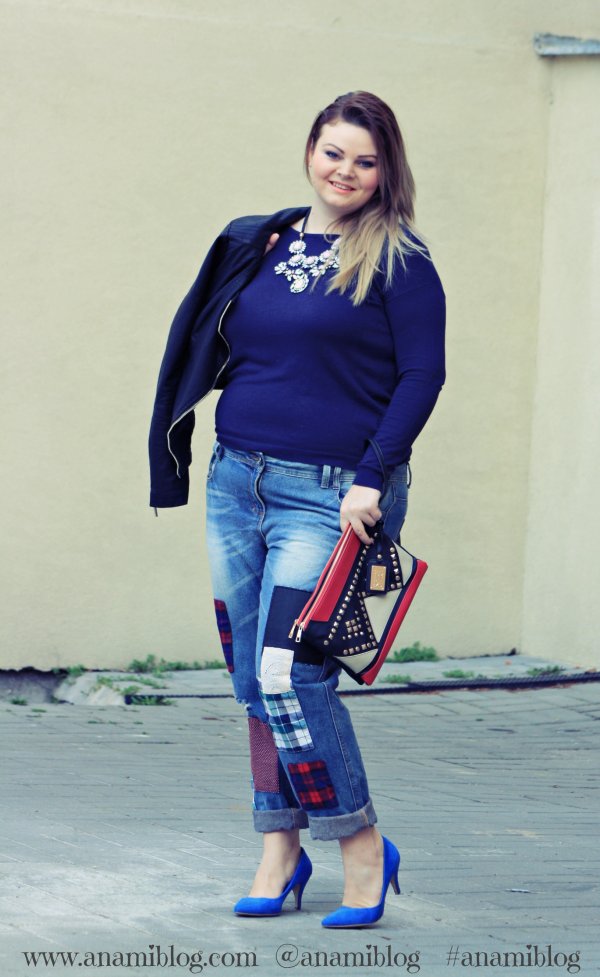 Statement accessories have been on trend for years now. As the weather warms up, though, we can break out our favorite statement necklaces and purses that only work in the summer. If you're really not impressed with the plus size fashion in stores, statement necklaces, purses, and other accessories are always great because they let you add a little bit of personal style and flair when you don't love the choices you have.
---
4

Fit and Flare Dress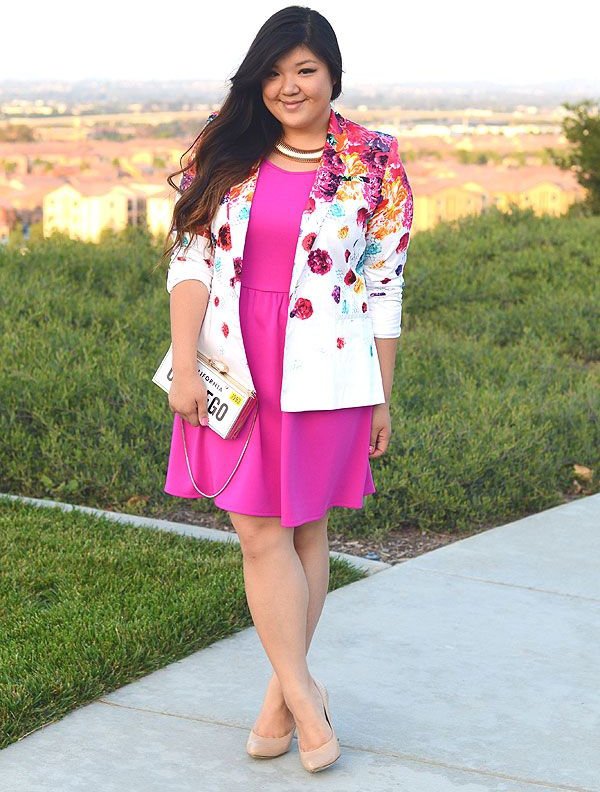 I've always said that there's nothing more flattering than a cinched waist. No matter your size, whether you're a size zero or plus size, automatically accentuates your natural waist and magically makes everything look perfectly proportional. A fit and flare dress is a simple way to accentuate your curves!
---
5

Tulip Skirt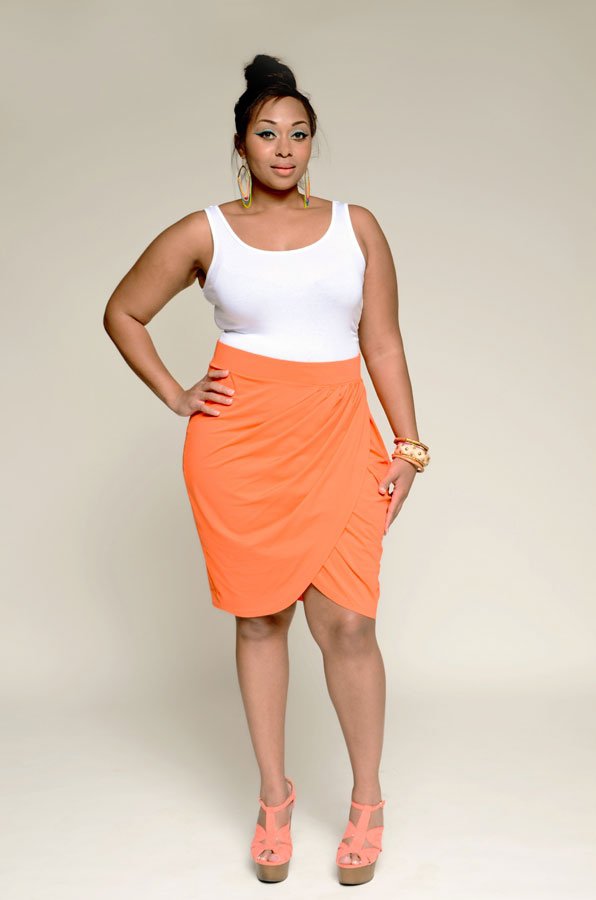 Because skirts are going to be everywhere this year, you need to jump on this trend now. A tulip skirt is like a pencil skirt, but it, yes, you guessed it, looks a little bit like a tulip. Although I love pencil skirts, they can be a little bit boring, and a tulip skirt is like an updated version of that. Plus, the faux slit/wrap quality of it is such a unique take on a classic look.
---
6

Ankle Pants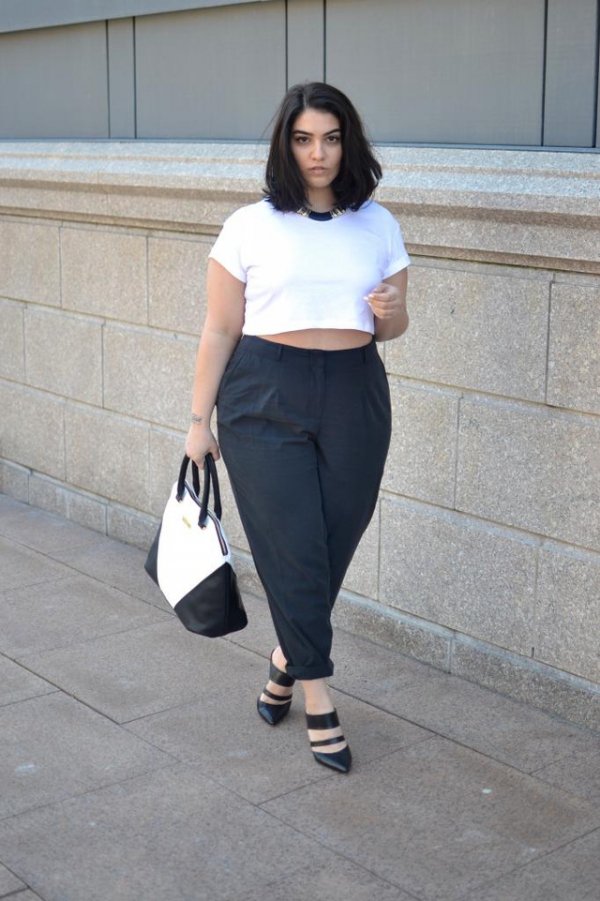 What is about pants cropped at the ankle that are so flattering? If you're looking to elongate your legs in pants, wear a pair of pants cropped just above the ankle with your favorite pair of heels. Not only will the heels help elongate your legs, but the ankle pants will too, making it a super flattering look!
7

Co-Ordinates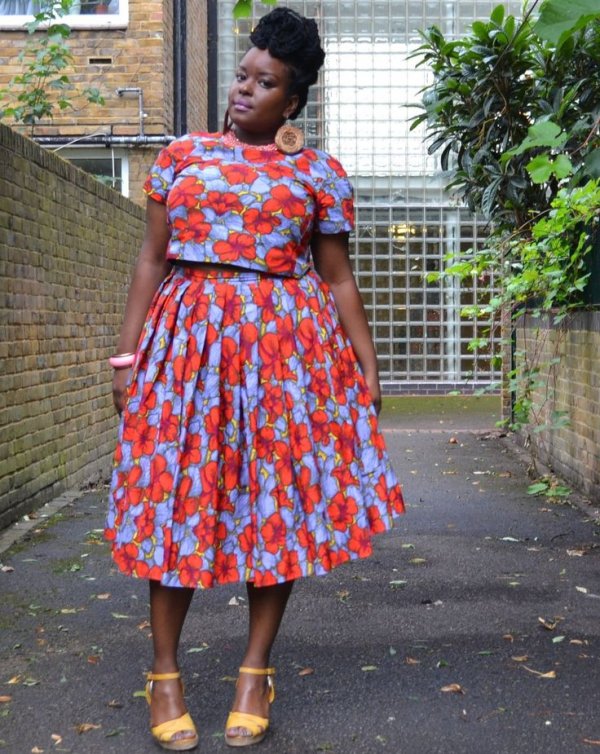 If you're plus size, you might think that you need to stay away from co-ordinates, but believe me, do not. Co-ordinates are a super flattering look, no matter your size, but especially if you're looking for plus size options. Co-ordinates are one of the biggest trends of the season, and because the little sliver of skin showing is on one of the slimmest parts of your body, it's a very flattering look!
What are your favorite trends of this season? Will you rock any of these hot trends? This spring, I really love the midi skirt trend, but I think that I'm going to try all of these trends out! Let me know what you think about these trends in the comments!
---
Comments
Popular
Related
Recent