Few things get me more excited than spring fashion collections. I love seeing what's hot, fresh, and new on the runways to gain inspiration for my own wardrobe. Fortunately, designers showed us their best this year and the runways were full of fabulous designs. Here are 9 of our favorite spring fashion collections for 2014.
---
1

Louis Vuitton

Louis Vuitton is one of my favorite spring fashion collections. This is the last collection Marc Jacobs designed for the fashion house. This final collection makes me even more sad to see Jacobs leave Louis Vuitton after sixteen years. Although the collection is almost entirely black and the models walked along a dark runway, the mood is not a somber one. Instead, the collection conveys a feeling of the celebration of nighttime.
---
2

Valentino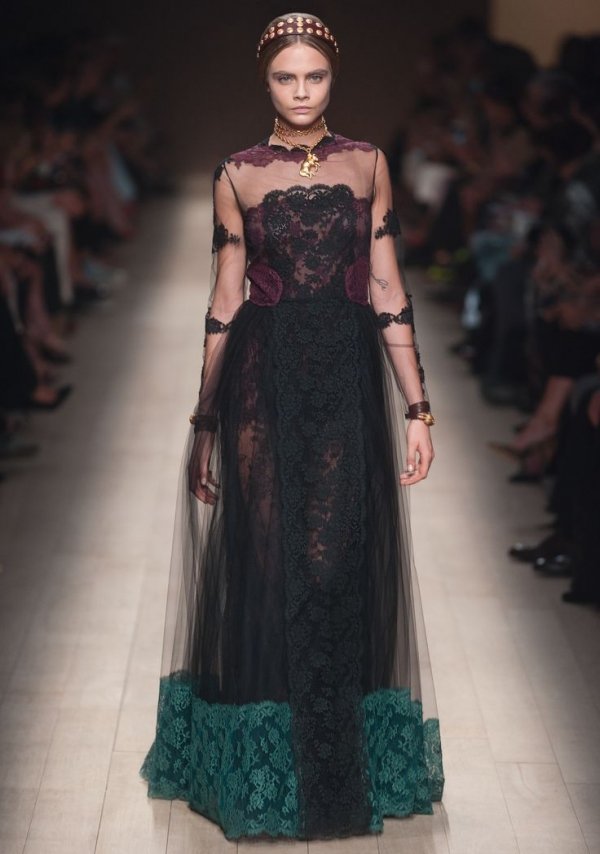 Valentino's collection is like taking a step back in time. The sandals, hair braids, and fabrics are reminiscent of medieval times. This theme has been explored by other designers in the past, but somehow Maria Grazia Chiuri and Pierpaolo Picciolo's collection for Valentino is inventive, refreshing, and original.
3

Viktor and Rolf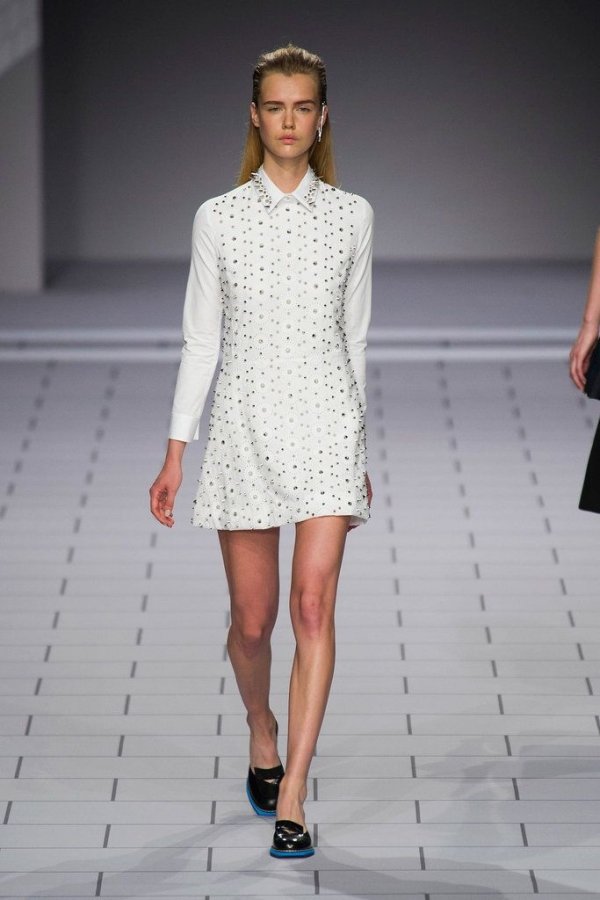 Viktor and Rolf paired preppy designs with a rebellious attitude. Blazers were paired with spikes, preppy collars with graffiti, and everything in between. The collection could have ended up a hot mess, but the execution made the designs a success. Viktor and Rolf found the perfect balance of chic and rock and roll.
---
4

Lanvin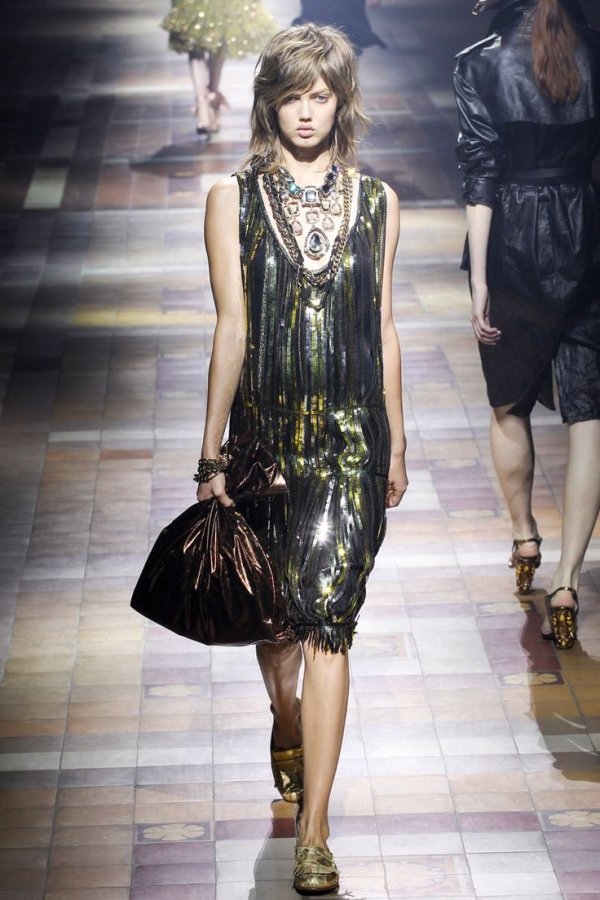 Alber Elbaz channeled all the best aspects of spring fashion in his 2014 spring collection for Lanvin. While some designers chose to adorn their creations with bling and sequins to make their creations shine, Elbaz opted for shiny fabric. Although the fabric may take you back to the 80s, the collection is very 21st century. Lanvin's Spring 2014 collection is one of my favorites this year.
---
5

Gareth Pugh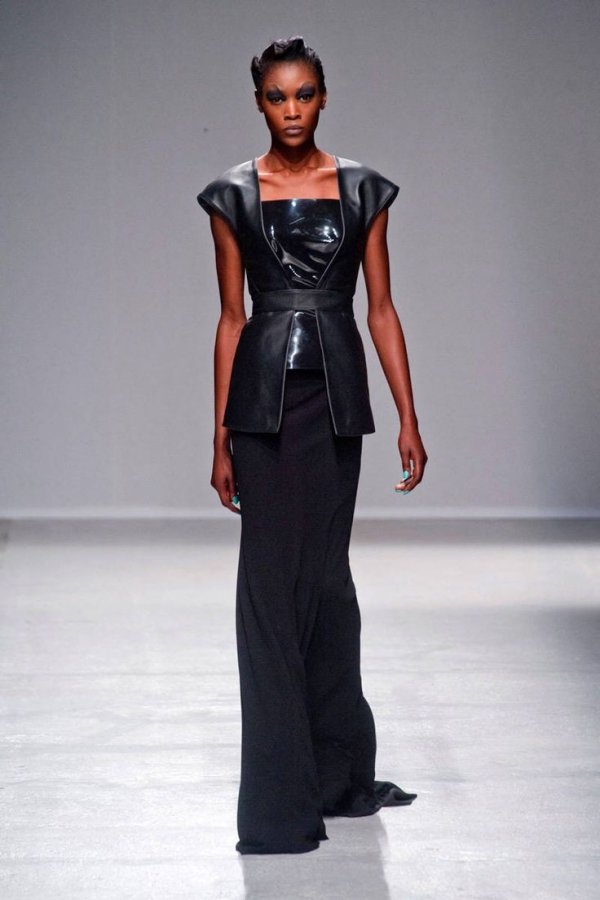 Gareth Pugh takes us on a sci-fi adventure with his Spring 2014 collection. Everything from the fashion, to the makeup, to the runway was futuristic. In traditional Pugh fashion, the looks had a strong gothic vibe to them as well. The color palette for the collection is white, grey, black, and a touch of turquoise. Pugh is one of my favorite designers for the way he sculpts the human form through his fashion.
---
6

Dolce & Gabbana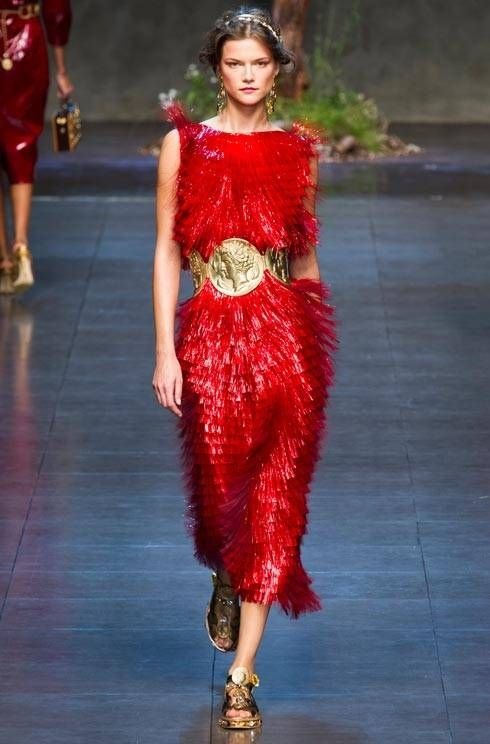 Dolce & Gabbana capture the essence of Sicily with their latest creations. The result is a feminine collection that celebrates womanhood. I love the deep colors and rich designs in the Spring 2014 collection by Dolce & Gabbana. This collection represents the best of D&G and proves why they are such a force in the fashion world.
---
7

Versace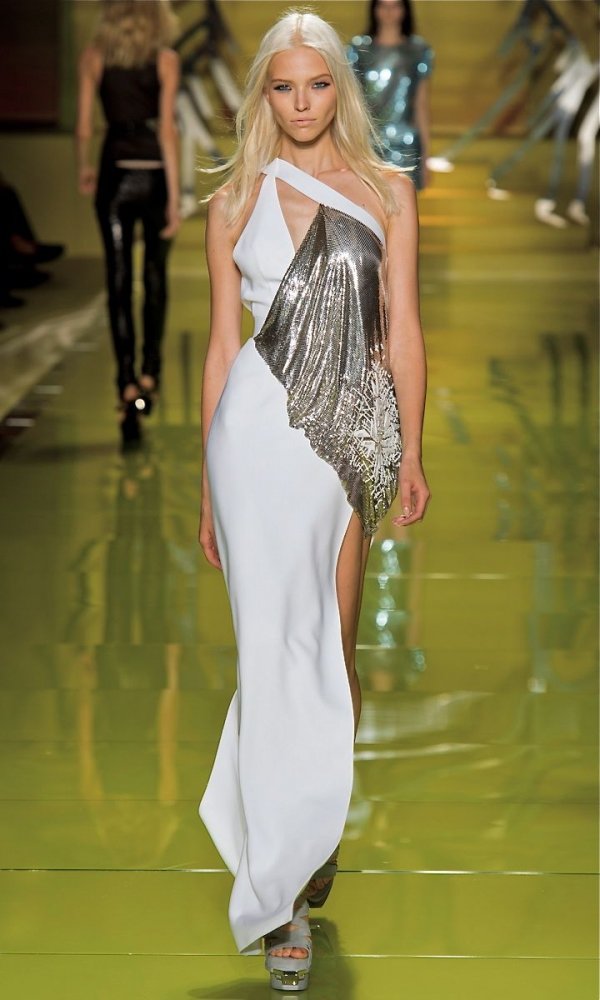 Donatella Versace combines all of my favorite things in her Spring 2014 collection for Versace. Most of the collection showcases feminine designs mixed with elements of bondage, rock and roll, and street style. It's this blend that has allowed Versace to fill a void in the fashion industry. This collection praises the girl who fixes her hair and makeup but also loves to wear destroyed denim and band tees.
---
8

Tom Ford

Tom Ford can do no wrong and the Spring 2014 collection is proof of this. Tom Ford designs clothing for women who aren't afraid of fashion. Ford is the designer for girls who want to turn heads and make a scene. Each piece is masterfully crafted and intricate. Ford is the essence of fashion as self-expression.
---
9

Emilio Pucci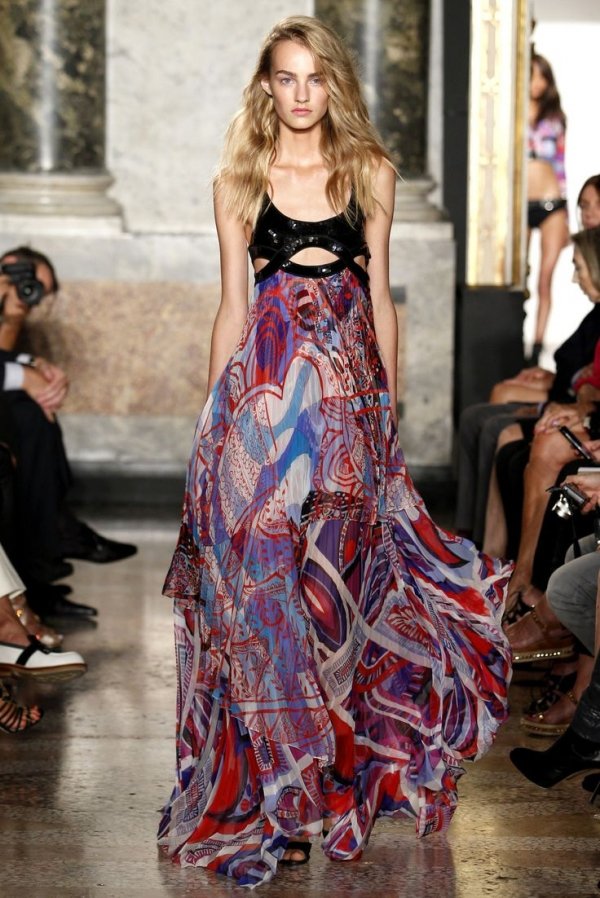 Peter Dundas designed the Spring 2014 collection for Emilio Pucci. The designs are a dream for the girl who likes to go out and be seen. The collection is full of mini skirts, embroidered crop tops, and loud patterns. This collection is one of my all time favorites produced by Pucci.
Each of these designers went above and beyond to create truly special collections. The colors, textures, and designs are stunning! Which of these Spring 2014 collections are your favorites? Would you wear any of these creations? Sound off in the comments section!
---
Comments
Popular
Related
Recent