Nautical accessories are sartorial stars right now, along with nautical fashion in general. Breton stripes, lots of khaki, platforms and boat shoes … it's the time for the haves and the have-yachts. Of course, if you don't have a yacht (and how many of us do?), you can at least look like you spent the day sailing. It's not all about popped collar polo shirts and pastels, however. Your nautical accessories can take your preppy outfit up a notch – all it takes is a necklace, some well-chosen earrings, or even an adorable, sea-inspired belt.
---
1

A Celebration of Sea Life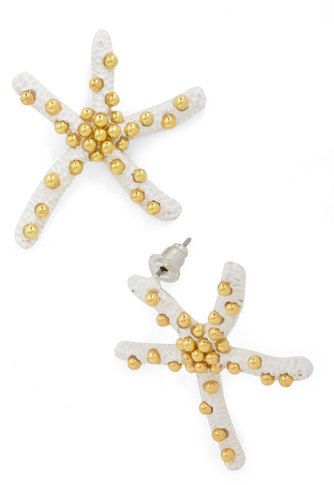 You'll see lots of anchors when you're searching for nautical accessories, of course, but there's so much more to the trend. Look for sea life-inspired pieces, like ModCloth's Sea Studded Party earrings for $13.99. There are dozens of pieces celebrating starfish, crabs, fish, and even jellyfish from hotspots like Charlotte Russe and Forever 21. They're the perfect touch to a demure cardi combo or a striped dress.
---
2

Twinkle, Twinkle, Little Star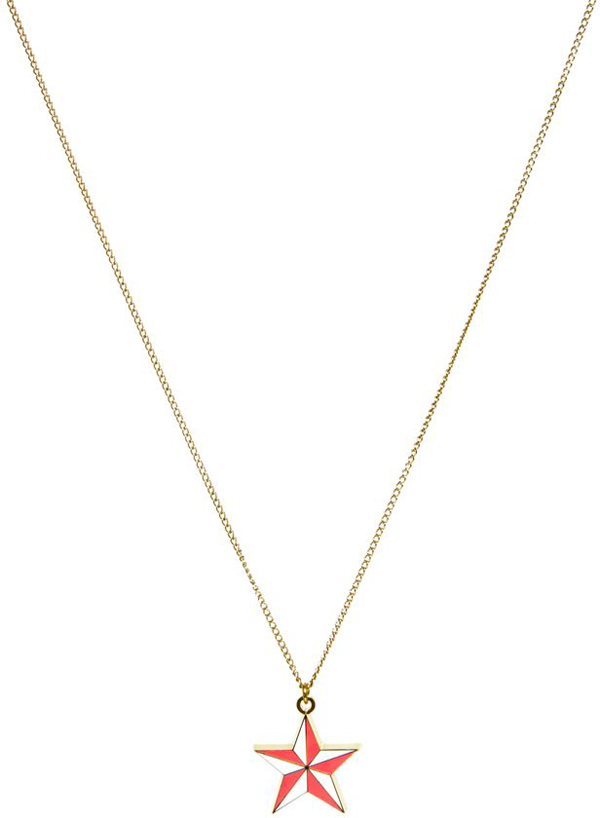 Stars of all kinds are big in the nautical look. I love this Rosie Wonders Nautical Star necklace from ASOS, which is pretty affordable at $32.24. It would be easy to layer it with other necklaces or you could wear it by itself. The warm coral color is an unexpected choice in the nautical look, and will definitely offset your summer tan.
---
3

Say Hello to Stripes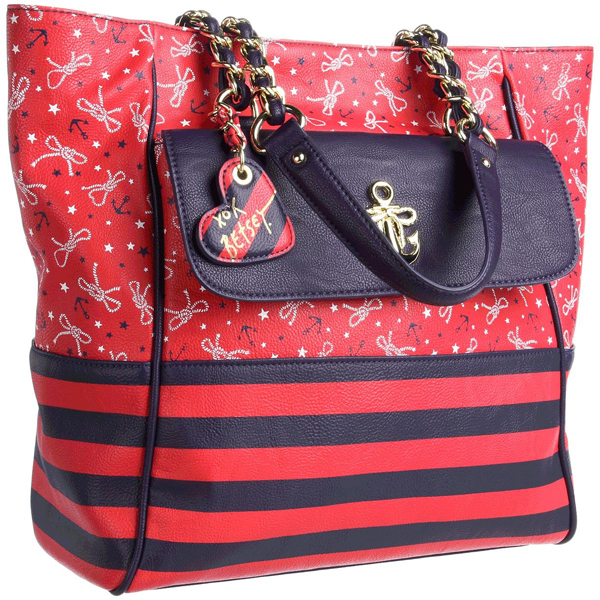 Bags count as accessories, right? For the purposes of this post, written by a purse-obsessed girl, they certainly do. Take Betsey Johnson's All at Sea tote as inspiration for the kind of nautical bag you should carry. Stripes are all the rage, and shoes and bags are the easiest ways to incorporate the signature style into your look. This bag is $75.99 at Zappos, but you can find similar totes from ASOS, ModCloth, and even Payless.
---
4

Anchors Aweigh

Of course, anchors are the biggest element of the nautical trend. They're everywhere! You'll find them on rings, necklaces, bracelets, bags, shoes, and earrings, naturally. These darling Lead the Aweigh studs from ModCloth are just $11.99, and the red promises to look darling with a navy striped top or a lovely little white dress.
---
5

Belt It All Together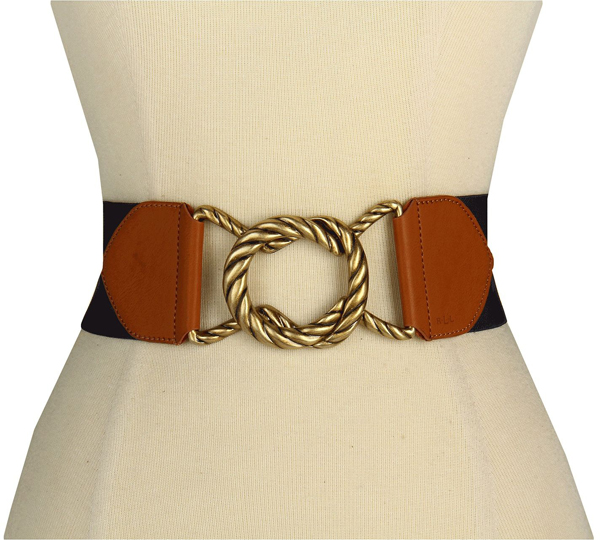 You can't forget about belts! If you just want a touch of nautical neatness in your look, a belt really can tie everything together. Go for a woven rope belt, something with anchors or stars, or choose something simple and elegant, like this Ralph Lauren Rope belt, which you can find at Zappos for $48.00.
---
6

Of Bows and Beaches and Bracelets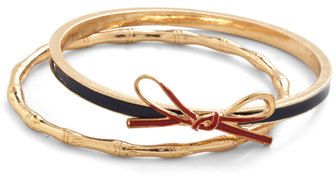 Bows are another signature aspect of the nautical look, and no wonder. They're so sweet! If you can't deal with a bow on your blouse or in your hair, slip them on your wrists. You can find bow-decorated bangles from Forever 21, Charlotte Russe, and Ruche, but I particularly love ModCloth's Shine on the Shore bracelets for $19.99.
---
7

Coral's Not Just a Color

Back to ModCloth, because I couldn't resist this unique necklace! Going nautical is all about celebrating the sea in some way, but you can also make a serious statement while you're doing so. The Hidden Laguna Necklace, which is less than $30.00, is a gorgeous way to express your individuality while wearing the nautical style. I love the coral reef motif, don't you?

There are so many nautical accessories from which to choose, you clearly don't have to rely on the traditional anchors. Keep your colors in-line with navy, cream, red, and gold, but don't shy away from the odd, unexpected pop of color. What do you think of the nautical trend, does it thrill you or bore you?
More
Comments
Popular
Recent