I think it's safe to say you've spent a good amount of time recently drooling over Kate Middleton's best outfits from her most recent Royal Tour. How does she always look so perfect and put-together, even when bringing George to the zoo? If only we could all capture her effortlessly chic style. If you're like me and have spent too much time staring at Kate Middleton's best outfits, look no further, because I've compiled them all for you!
1

Her Yellow Roksanda Ilincic Dress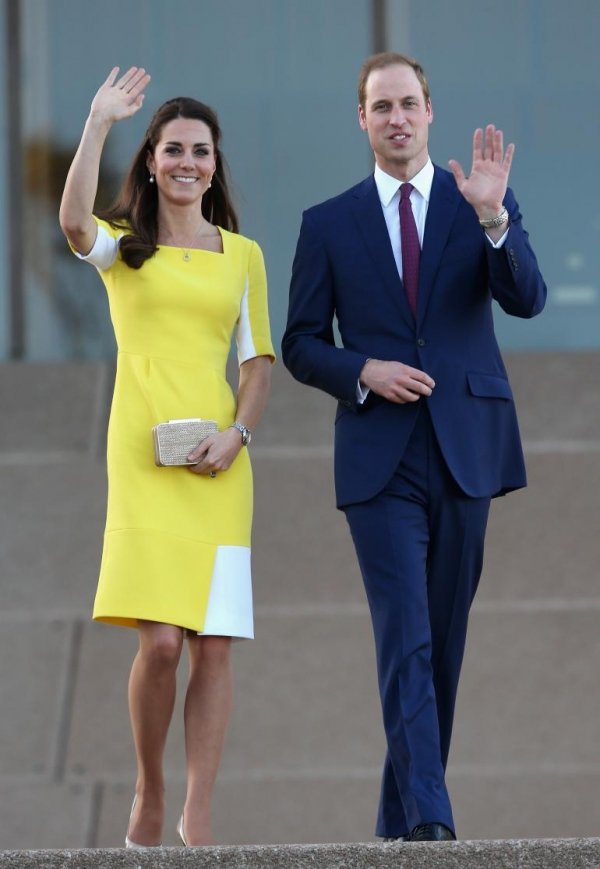 Kate kills it in this dress. It's a departure from her usual muted style, yet she still pulls it off so well. This dress, like almost everything Kate wears, has inspired hundreds of thousands of people to attempt to find cheaper alternatives and exact replicas. It's definitely one of Kate Middleton's best outfits yet.
2

The Jenny Packham Dress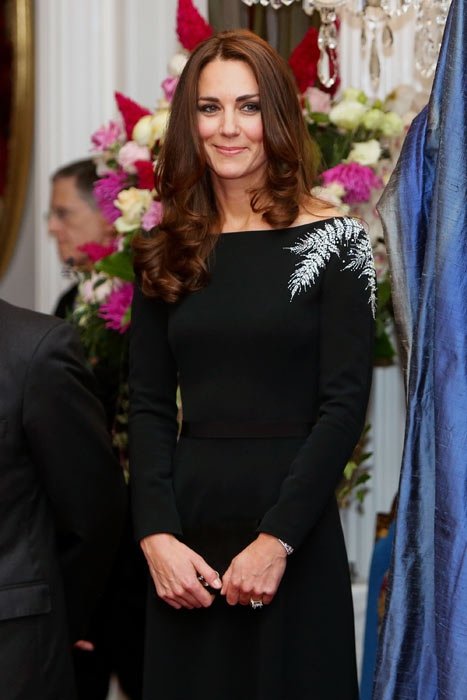 Just when we think it's impossible for Kate Middleton to look any more gorgeous, she wears this Jenny Packham dress and we're all stunned again. It's simple and understated, but the silver fern detail on the shoulder stands out and makes the dress look so unique on her, in classic Kate Middleton fashion. Even her evening wear is effortlessly classy. How does she do it?
3

The Blazer and Skinny Jeans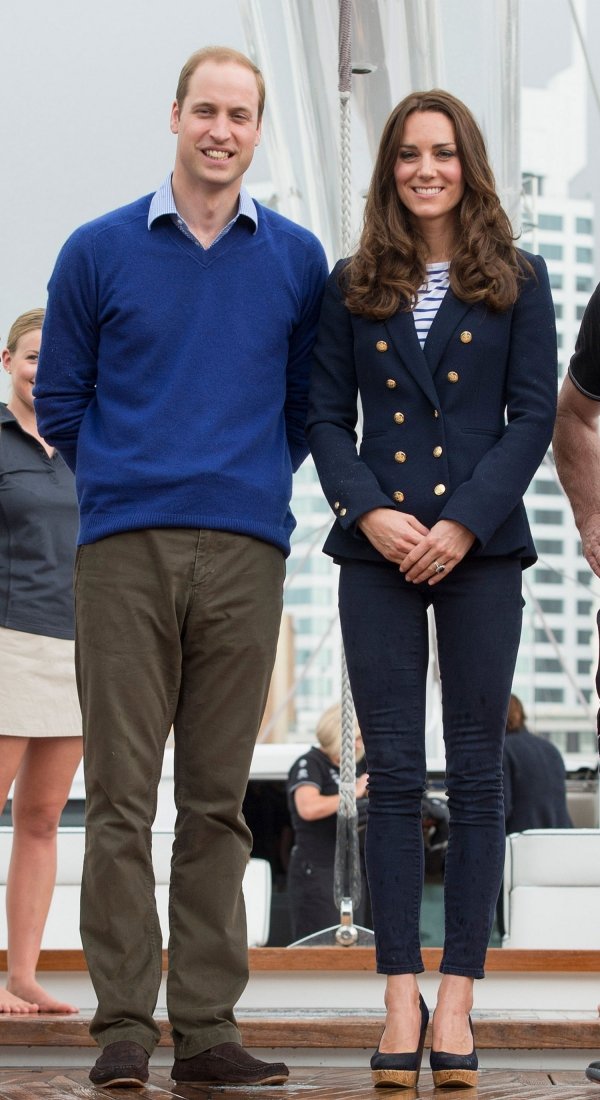 This blazer and skinny jeans combination is one of my favorite looks she's ever worn. You probably think I'm crazy, so let me explain. This outfit is so effortless and casual, yet she wears it so well. It looks like an outfit we'd see on a too-perfect mom dropping her kid off at preschool, but Kate turns it into this amazing outfit that I want in my own closet.
4

Her LK Bennett Dress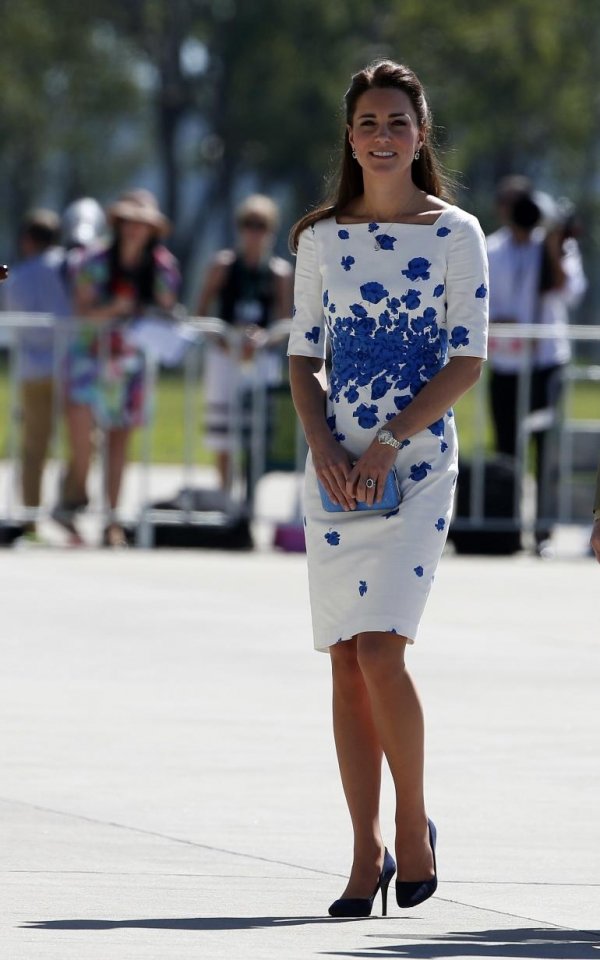 I've been dying for this dress since Mindy Kaling posted pictures of herself on The Mindy Project set wearing it a few months ago, but I truly died when Kate Middleton wore it too. It's the perfect dress for spring. It has a gorgeous white and blue contrast, as well as the unique floral pattern. Plus, it makes me wonder, "Does Kate Middleton have a secret Instagram account where she posts too many pictures of baby George and follows Mindy Kaling?" Probably not, but a girl can dream.
5

The Mystery Outfit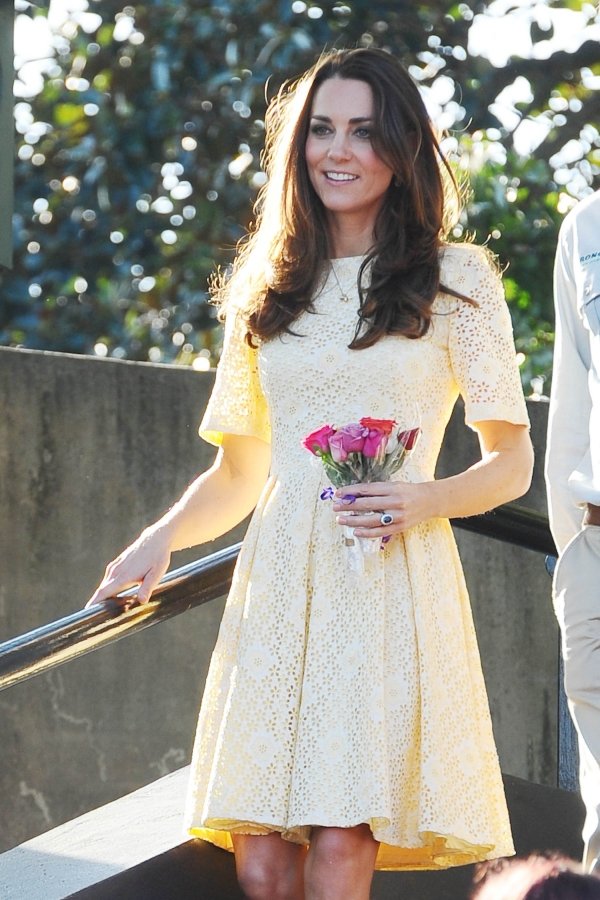 On its own , I really don't think I'd like this dress, but on Kate, I want in my closet as soon as possible. How does she pull off every outfit she's ever worn? It's just not fair. No one can figure out where this dress came from, but many people are speculating that she designed it herself. Kate, you're perfect.
6

Her Tory Burch Ensemble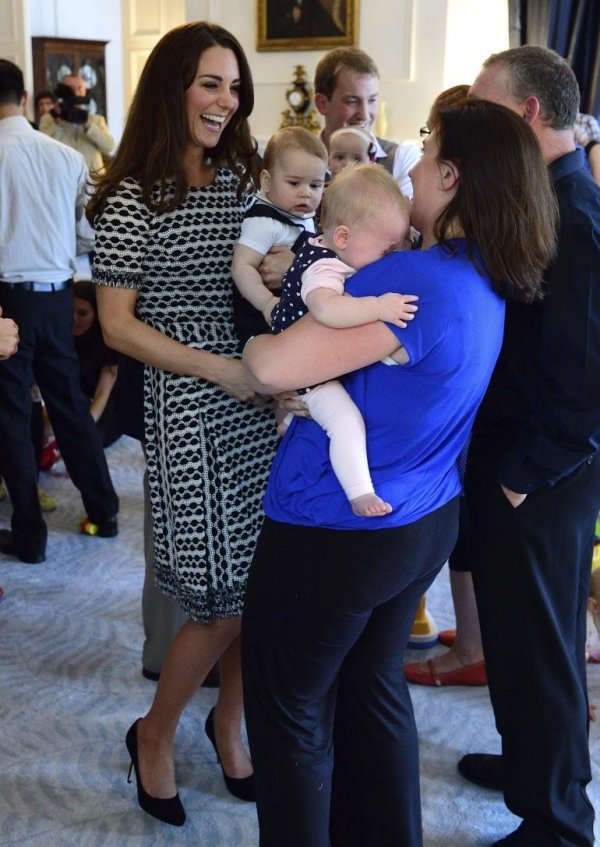 I'm a major fan of both Tory Burch and Kate Middleton, so naturally a part of me died when she wore this dress. The pattern is a departure from her usual style, but that's why I love it so much.
7

The Gray Pea Coat

Kate's most recent Royal Tour has resulted in a lot of style departures, but with this outfit, she goes back to her usual look. That doesn't mean she doesn't rock this outfit, though, because she looks amazing in it. Yes, it's expected, but when she looks so perfect in this ensemble, how could you complain?
What's your favorite Kate Middleton look from her most recent Royal Tour? I really love her recent bright style, but I love her classic pieces as well! Let me know in the comments what you prefer!