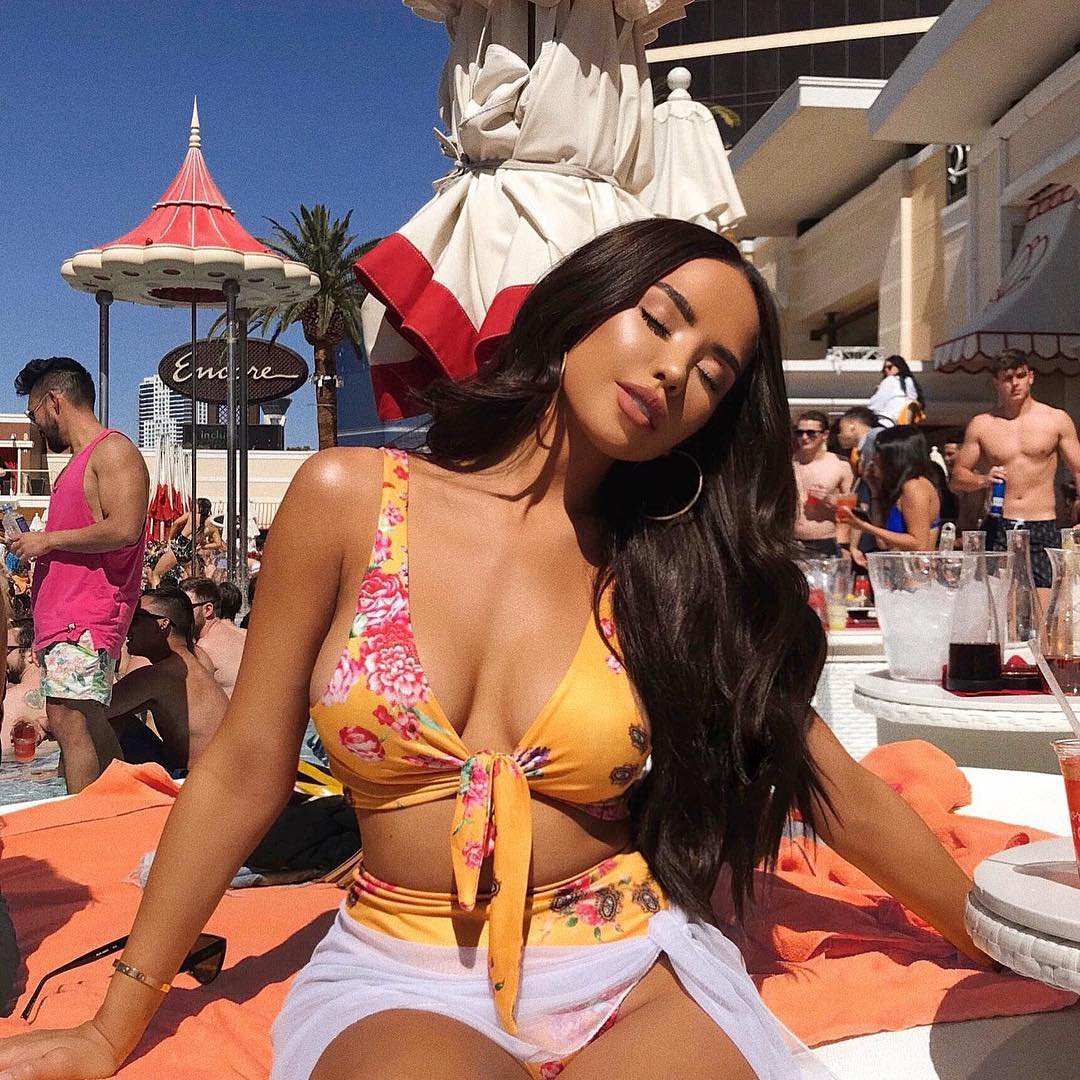 After what feels like the longest winter ever, I can't wait to start wearing my spring dresses! I've been collecting them up as the new spring collections pop up, and it shouldn't be long before we can start hiding away the winter clothes. Or at least wearing slightly less layers! I love all the different influences across the high street this season, and here's my pick of spring dresses that you'll love to wear. Remember, you can always team them with wellies!
1.

Edgy Skater…

I love skater dresses – they are so flattering, and utterly effortless to wear. And I'm going totally crazy for the Rihanna-esque makeover that they've had this season! Whether it's styled rips, grungy materials or studs and badges, there are plenty of takes on this, and they are all so easy to wear. My favorite? This lace-topped skater. The white version is one of the most perfect everyday spring dresses, worn with a bright colored bra or crop top underneath, or with a classic monochrome pairing. It's edgy without being too out there, and it looks great with a bright lip. Win.
2.

Ladylike…

The catwalks were clearly inspired by feminine vintage styles this season, so it's no surprise that delicate collars, fine sleeves and keyhole detailing are everywhere. I love all the prints too, from vintage poodles and bows to more modern birds and giraffes. But my staple? This floral print black-and-cream design. The long sleeves make it warm, and it's smart enough to wear to work or around the house. Just add some neutral make-up and you're good to go. Easy style!
3.

Bright Bodycon…

This has to be one of the most controversial looks of the season, with people seeming to love and hate it in equal numbers. Sonia Rykiel has given spring fashion a bright new make-over, teaming neon colors with vintage patterns and unique shapes. Wide-set straps, a notched hemline and a skintight fit make this a dress that's ideal for sipping cocktails in after work, and it requires no accessories. Just slip it on and you're ready!
4.

Unique and Relaxed…

Looking for something cool, relaxed and unique? This Emma Cook kaftan is ideal. The gorgeous safari print and silk material means it definitely stands out, and the casual t-shirt fit offers a very flattering drape. Whether you slip it on over a bikini for a day out on the pier or rock it after sunbathing to protect your skin, this is a kaftan that you'll get plenty of wear out of. And if the price is a little too high, there's plenty of lookalikes with great prints on, too.
5.

European Comfort…

This gorgeous Mango dress was the first Spring outfit I wore this year…I broke it out in Austria last month, although it was a bit chilly! With a scoop neckline and cap sleeves, there's clear ladylike influence, and I love the draped fabric: it's really soft and silky against your skin. The soft pleats and contrast leather belt are the perfect finishing touch for this. Just add nude wedges, a red lip and a fishtail plait for casual chic that's easier than ever.
6.

Bold Prints…

It was all about the graphic prints and sundresses on the catwalks, so there's plenty of great versions of this to choose from! Bustier dresses with thick straps, fitted waists and flared skirts are flattering on almost every body shape, and very comfortable for the Spring. Just add a jacket for cooler days, or wear on its own when it's warmer! I love this unique sundial pattern for the bold beach colors, and there's a whole variety of safari and vintage prints to choose from too. You can even add a boater hat and ankle boots for an edgier style – they'll be your new wardrobe staple!
7.

Long…

Looking for this season's maxi dress? It's bright and floral! Swap block colors for delicate patterns, and don't be afraid to go for daring fabrics like silk or translucent cotton. I love the slightly see-through affect of this dress – it adds to the understated pattern, and makes it breathable and cool enough to wear whatever the temperature. Just add a gorgeous necklace and some great shoes, and this will be one of the spring dresses you'll wear season after season.

I've loved shopping for the great new designs, and I've definitely got a very differentiated wardrobe this season – I've got spring dresses in every style going! The only thing I need now is the perfect denim dress…retro styling at its finest! Know where I can get one, or found a great spring dress? Leave a comment and let me know!