Outfit ideas for holidays often present themselves in the nick of time, helping you look absolutely spectacular even if don't have much time to go shopping or do any advance-planning. And just like all other great ideas, they need something to be based on. Like, what's hot & trendy at the moment, which old trends have made a come-back, which last season's items to consider recycling and which to buy new. Well, time to give your brilliant mind something to work with! Take a look at these super trendy outfit ideas for holidays, pick the latest trends that sound like your cup of tea and a stunning outfit idea will follow!
---
1

Oriental Charm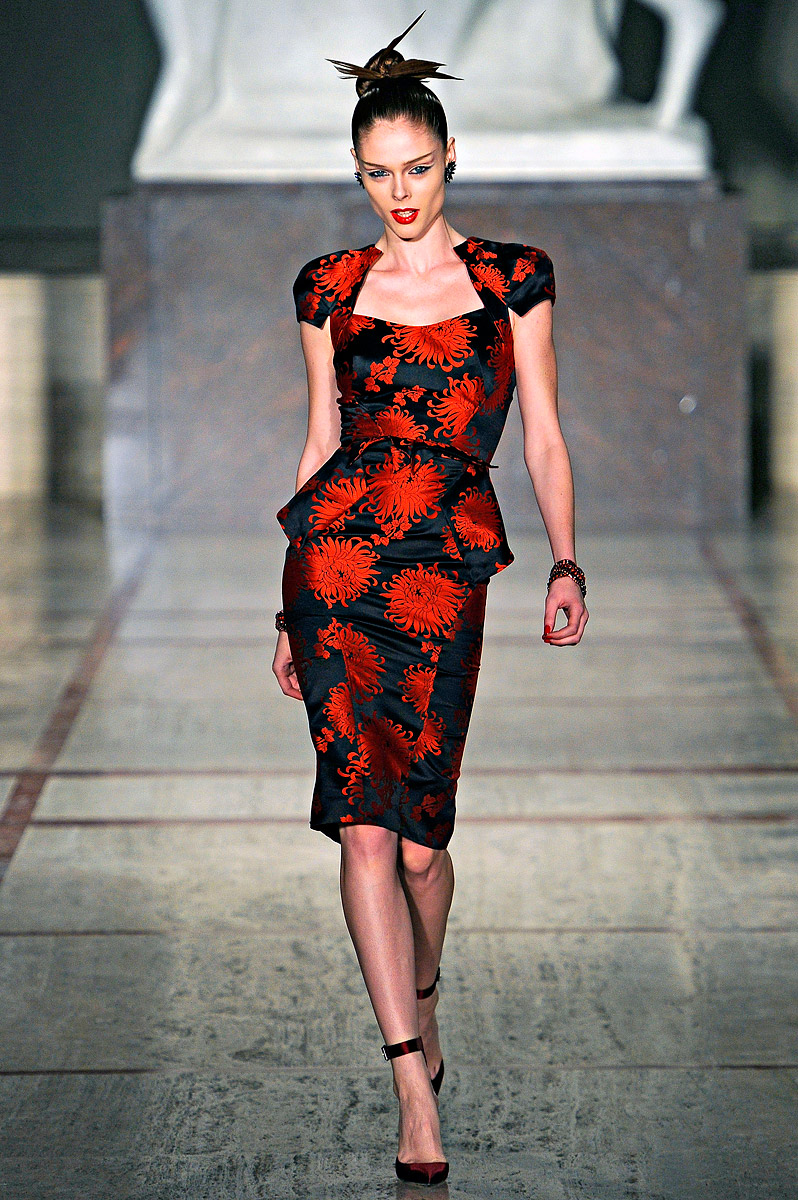 Running out of creative outfit ideas for holidays? Well, how about a trendy version of playing dress-up? Orient-printed silks are such a hot option this fall and winter, giving you a chance to go Geisha even if no one's throwing a costume party! Go classy and lady-like by using Zac Posen or Jason Wu runways as an inspiration and going for a dress that, although doesn't reveal much, definitely has sexy and stunning written all over it! Or get the max out of your on-trend holiday experience by fusing this trend with another one – such as peplum garments, tailored slacks or intricate, out of this world folds that made their appearance on a number of runways this season.
---
2

Smart, Chic and Trendy in a Tuxedo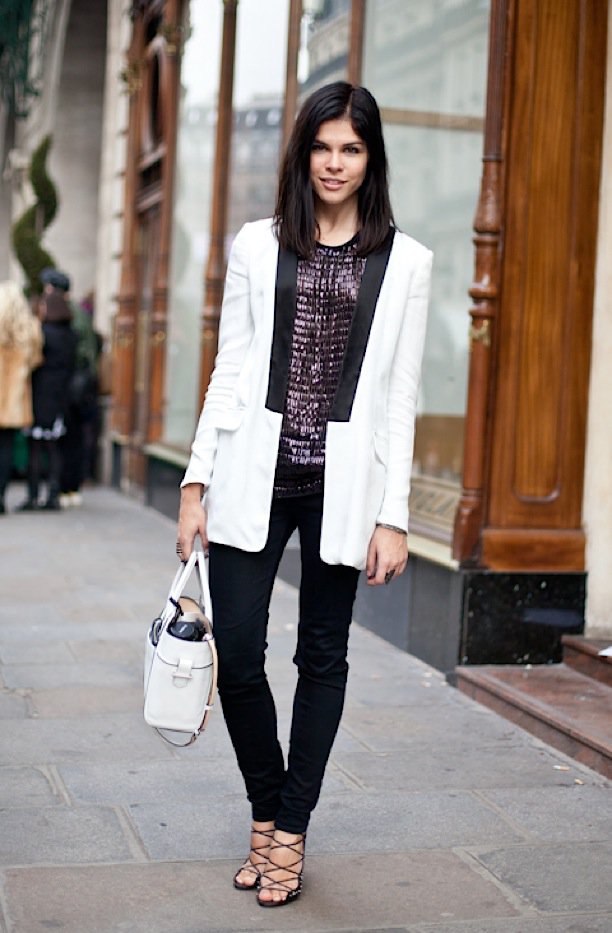 From oversized, almost masculine lines to fitted, sexy styles you'll be tempted to try – a tuxedo jacket is a must this season! And the holiday season is the perfect time to bring a little bit of Christian Dior-worthy glamour into your life! Wear it with a pair of dark jeans and a sequined top if sexy, classy yet not overly business-like is exactly how you like your Christmas/New Year's Eve getup or reach for a pair of matching tailored pants if you're attending a black tie event and are interested in having a firsthand experience in just how much of a show-stopper a woman wearing this traditionally quite manly garb can be!
---
3

Sexy Curves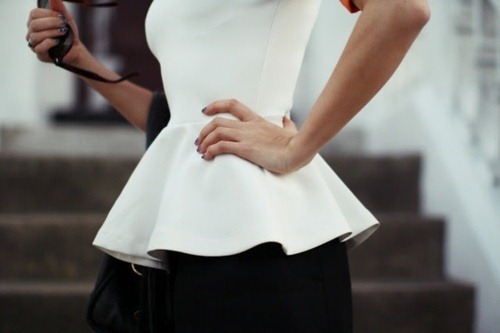 Peplum details, below-the-knee pencil skirts and statement belts worn high on the waistline are still going strong, giving us plenty of both sexy and trendy holidays outfits to choose from! Opt for a dress or a skirt and blouse ensemble in one of the season's hottest colors, or simply mix and match something you already own. Belt a loose fitting blouse or jacket over the skirt to get the same result and create the illusion of that hourglass, wasp-like figure that still is (and I hope will continue being) an express ticket to Glamour-ville!
---
4

Baroque Details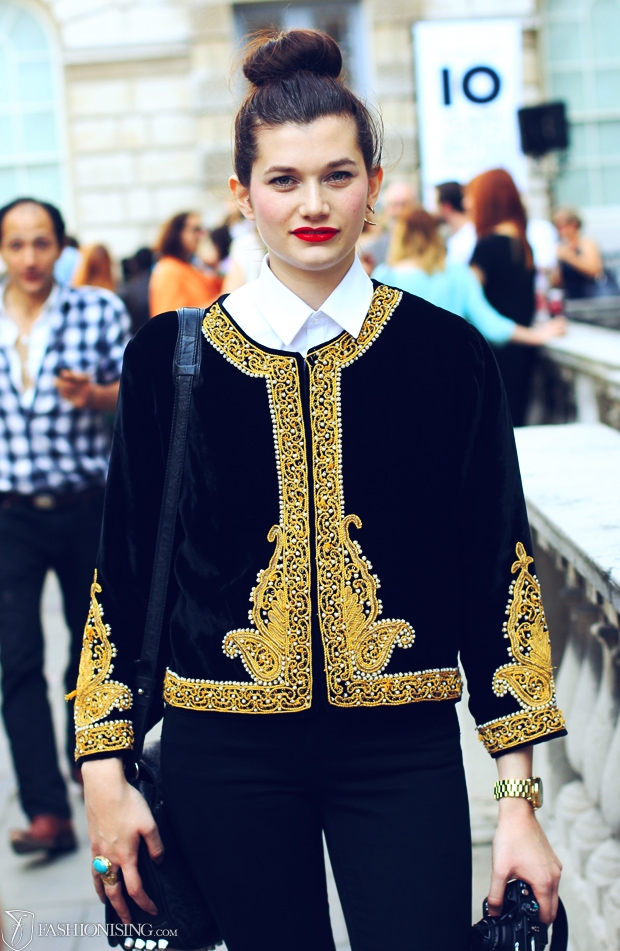 From rich, soft velvet to luxurious brocade, ornate embroidery, feather-light chiffon and silk as well as deep, rich colors you're more likely to associate with glass showcases and precious metal setting than clothing racks– baroque fashion was every bit over the top…which makes it a perfect outfit idea for holidays! Invest in a pair of tapered leg brocade pants if you're in the market for an on-trend special occasion piece you'll be glad to return to even after the holidays. Opt for an exotic burgundy or emerald dress to keep it basic yet high-class and give yourself plenty of room for experimenting with super-statement jewelry or go absolutely fashionista, rocking a stunning and oh-so-not-subtle Versailles-in-a-nutshell style blazer or a coat.
---
5

Velvet Dreams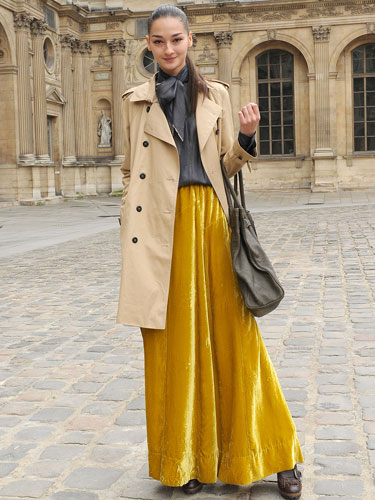 Velvet also happens to be super trendy this season and the good news is that, if you happen to be a fan of this fabric, you can literally drape yourself in it from head to toe! And you don't need to love the baroque or Middle Ages-inspired fashion to do it as we're talking about a stand-alone trend whose rise from the Land of Hyped Then Forgotten isn't that much of a shocker anyways! Recycle an old dress (because every woman above the age of 20 is sure to have at least one collecting dust in her closet, all thanks to that cyclic nature of fashion) or make it your personal mission to acquire one, using the ultra-feminine, jewel-toned examples seen Gucci and Badgley Mischka's runways as an inspiration.
---
6

Cool Metallics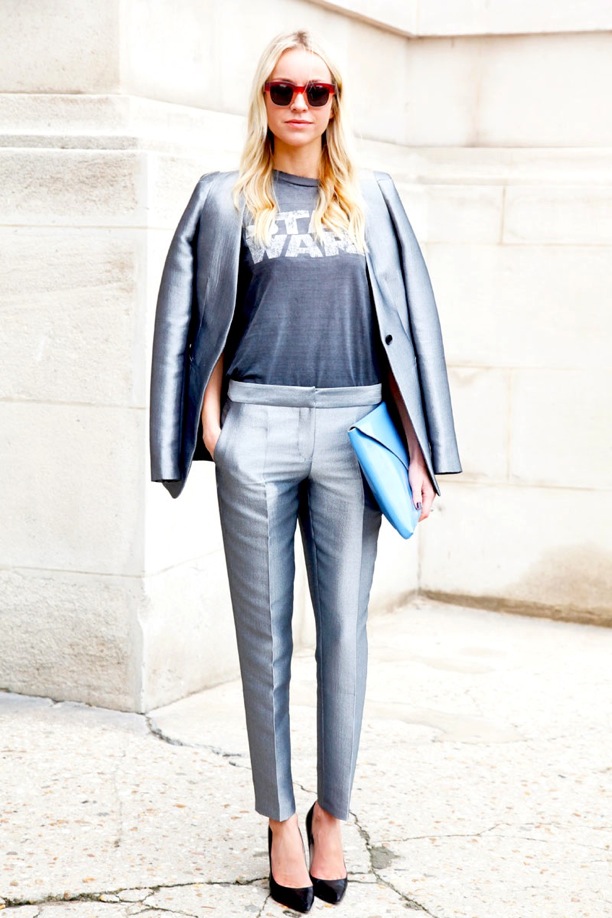 Add metallic sheen to your list of holiday outfit ideas and you won't regret it! And well, the fact that New Year's Eve or Christmas parties really are the perfect time to wear something that reflects a whole lot of light can't hurt either! Opt for a dress if you don't mind the extra attention your shiny number will undoubtedly cause, break the monotony by donning a carefully selected statement piece in silver or gold or invest in metallics you will certainly get to wear even after the holidays, such as statement jewelry, shoes or a box clutch.
---
7

Cozy Knits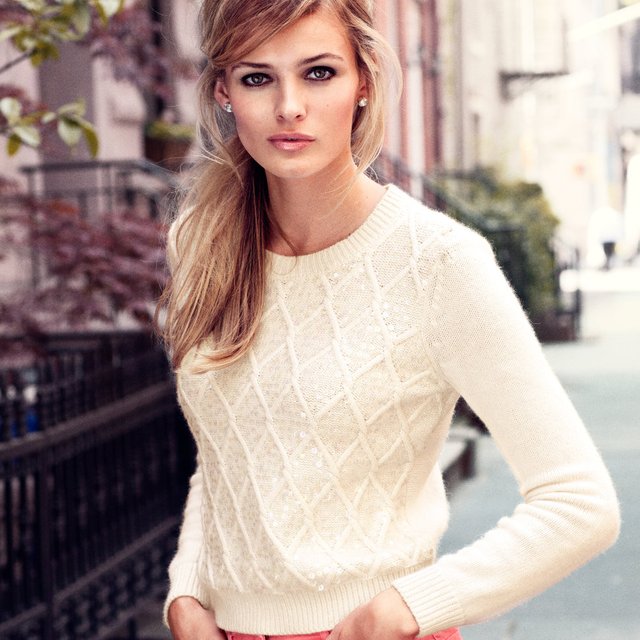 Partying in a sweater? Why not! Now, I know knits usually aren't very high on anyone's list of outfit ideas for holidays but that can change and, given how glamorous knits look this season, now would be the perfect time to make it happen. Warm up your Christmas outfit by opting for a skirt that, although warm and cozy, looks totally feminine and occasion-appropriate or channel your inner Oscar de la Renta and get creative with your outerwear. Glam up a knitted and perfectly fitted coat or a suit jacket by attaching a statement broach and you'll look like a runway model even if the rest of your outfit consists of things you already own as opposed to things you've bought for the occasion.
Ah, so many things to choose from this season! Coming up with amazingly trendy holiday outfits for both Christmas and New Year's Eve has never been this much fun…or required so much thinking! What about you ladies? Do you have your outfits all figured out or you're still waiting for your inner fashionista to wake up and take control of your closet?
More
Popular
Recent