From preppy blouses to printed harem pants, polka dot pieces have been dominating the closets of every trendsetter this fall season. I am here to bust the myth that only certain body types can wear this trend. As polka dots come in all shapes and sizes (just like people do), the key is to find a pattern and shade that best flatter your body. These spectacular polka dot pieces will help you revamp your style and will also complement the pieces already in your closet!
---
1

The Headscarf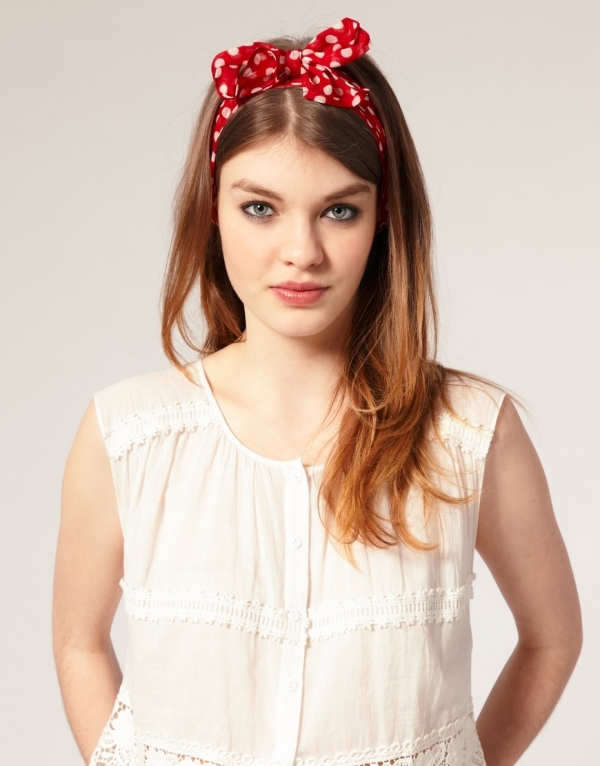 This is one of the most popular polka dot pieces spotted on the runway. The greatest aspect of a polka dot headband is that it gives you a great excuse to get creative. Make your headscarf the central part of your look by dressing in a color scheme that either compliments or contrasts your hair accessory.
---
2

The Jacket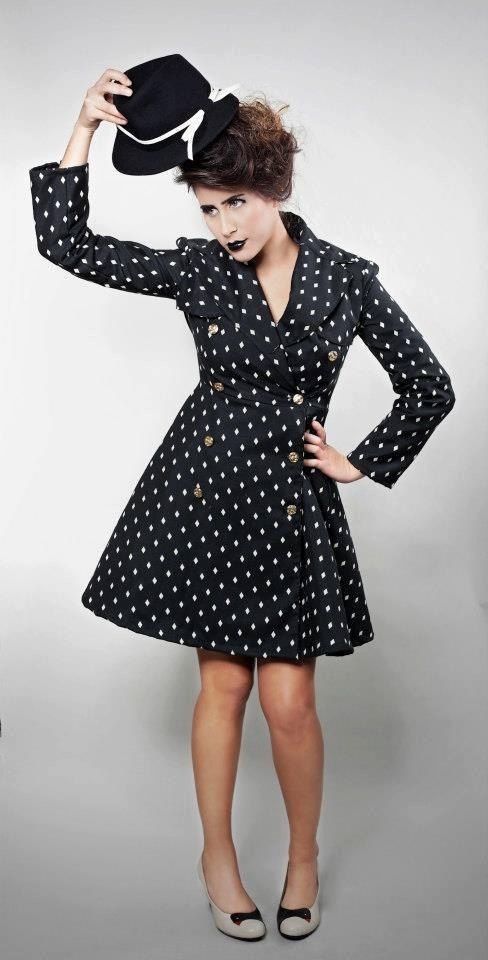 If you really want to stand out, try your hand at a flattering jacket featuring a polka dot design. After seeing the beautiful Solange Knowles effortlessly rock this fabulous look, I'm more than convinced of the fact that everyone should have a fun number like hers on reserve for cooler days. A printed cardigan will do the same trick!
3

The Jeans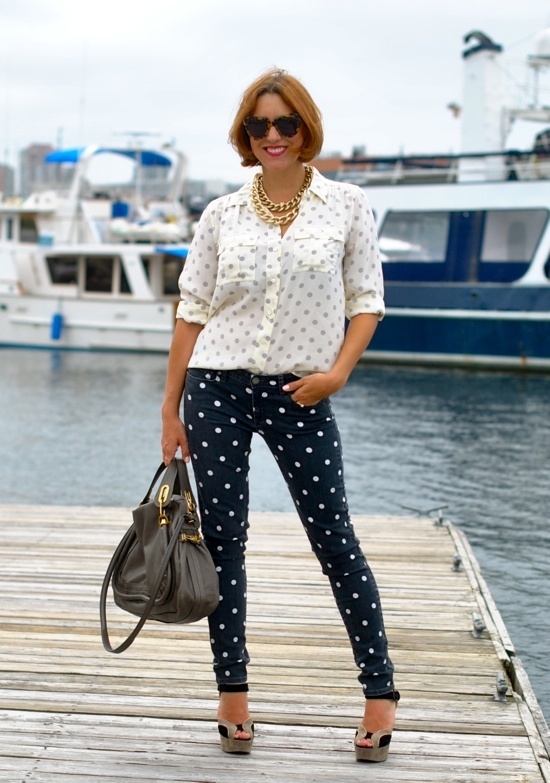 Sported on various stars such as Jessica Alba, Emma Watson and Katie Holmes, jeans with polka dot have become a hit overnight. Imagine all of the heads you will turn with a marvelous set of high-waisted jeans paired with a cute but casual top! If you aren't a fan of jeans, try buying a pair of cute leggings to achieve the same look.
---
4

The Scarf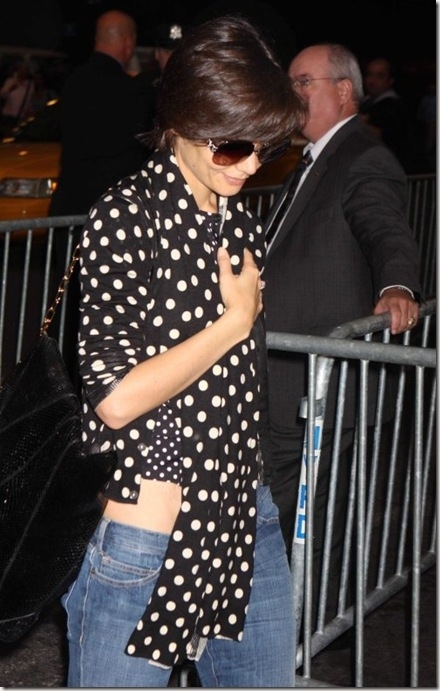 Scarves are one of the essential pieces for a fall wardrobe. Why not combine trends by wearing a bold polka dot scarf? Not only is it the easiest way to get the envied look, but it is also the least expensive. I've been on the hunt for the perfect black and white infinity scarf to compliment my fiery red skater dress and will not stop until I find one!
---
5

The Long Sleeve Dress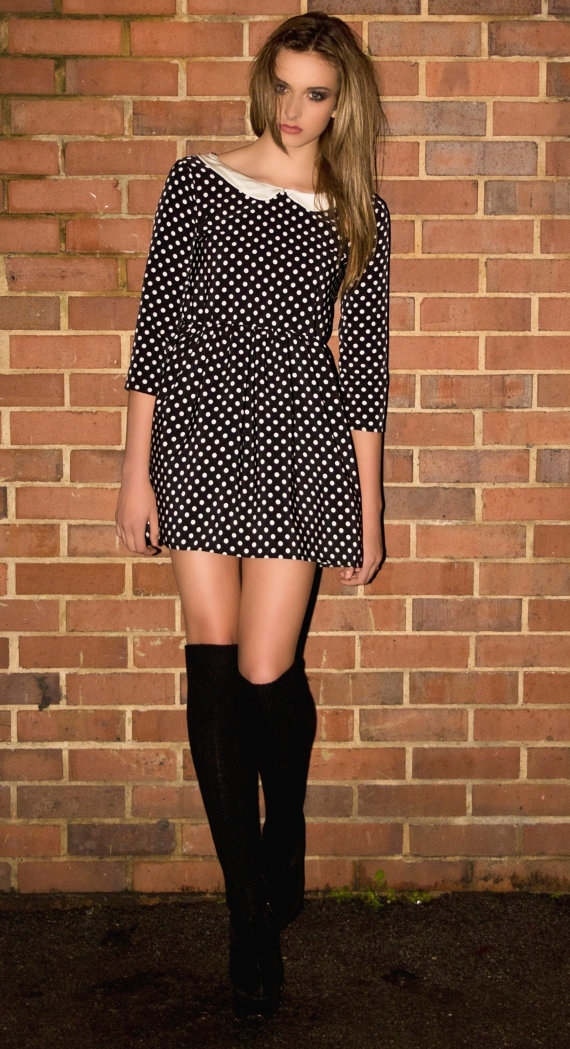 My favorite part of this trendy design is that it is now available on dresses of all cuts and silhouettes. I have been seeing long sleeve polka dot dresses everywhere and could not be happier! Whether you love flowing A-line dresses or find that fitted bandage dresses are more up your alley, the point is that there are different types of polka dot print for everyone's eclectic tastes. I only own two long sleeve dresses, one of them featuring this awesome print, and can't wait to find more.
---
6

The Blouse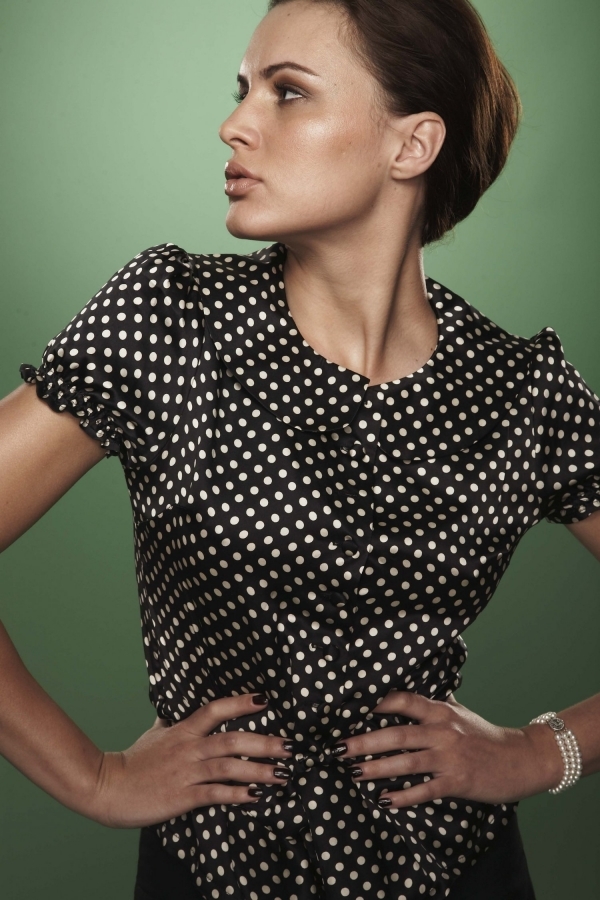 This next piece is imperative to achieving an overall classy and elegant look. Nothing screams sophistication like a sleek printed blouse tucked into a pair of slimming trousers. Alternatively, you can try pairing your blouse with a highly fashionable pencil skirt. You'll even be able to get away with wearing this ensemble to work!
---
7

The Bag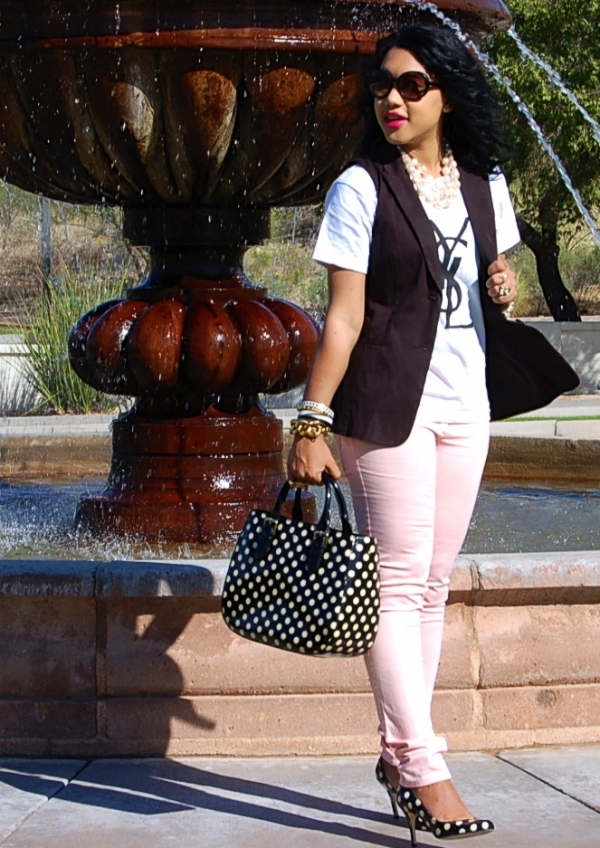 Finally, this is another one of my favorite finds. Fashionistas know that a great handbag can take a simple outfit to a completely different level. I feel that a polka dot bag would be an amazing staple to have in your closet because of its uniqueness as well as its timeless quality.
Although I was hesitant when first introduced to this trend, I hope that I never get over my obsession with all things polka dot. Where do you shop for your polka dot pieces? What are your favorite clothing finds featuring this bold print?
---
Comments
Popular
Related
Recent