Statement collars are a fun way to update your outfit this season. They can easily be popped on over your favourite shirts or dresses to transform your entire look. The statement collar can feature anything from studs to sequins to jewel embellishments. Get on board the collared bandwagon and take a look at a few stylish statement collars below.
---
1

Beaded Peter Pan Collar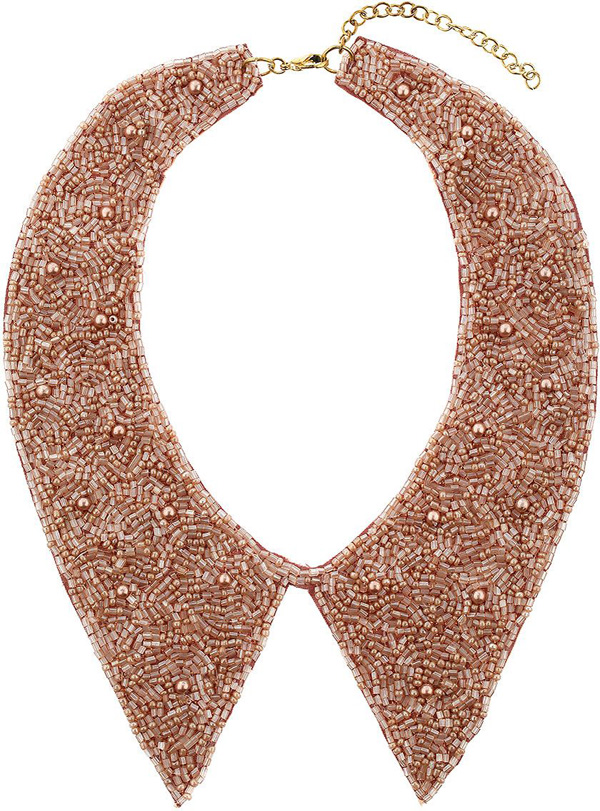 Price: $30.00 at us.topshop.com
Statement collars are a great alternative to your usual necklace. They're a bit bolder and a bit punchier. This one features dusty pink coloured beads on a pointed collar necklace. Update a plain, round neck t-shirt simply by popping one of these beauties on.
---
2

Geo Laser Cut Collar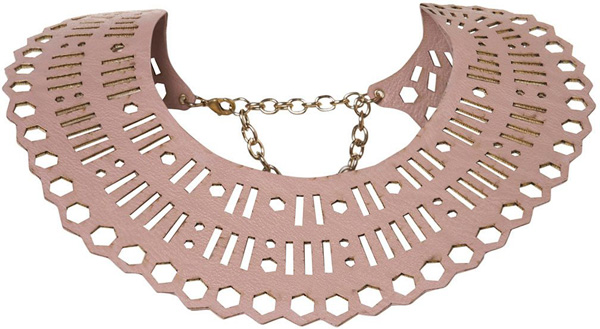 Price: $32.00 at us.topshop.com
This rounded collar features a bunch of laser cut details. It comes in a light pink colour which helps give it a feminine vibe. Wear this collar over a neutral coloured skater dress for a flirty, statement making look.
3

Leather Look Stud Collar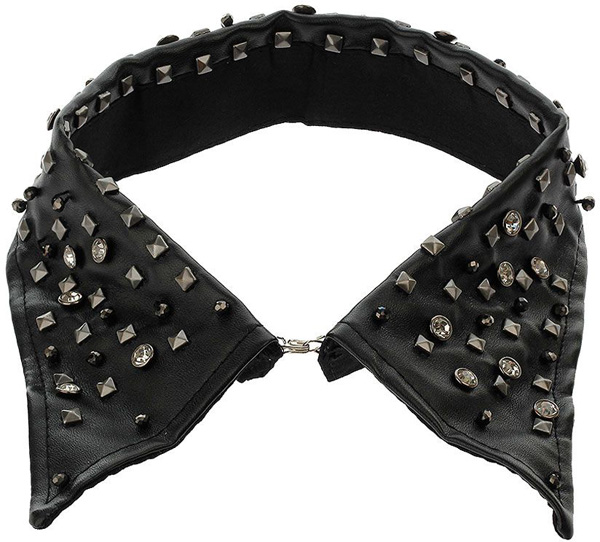 Price: $35.00 at us.dorothyperkins.com
After a tougher way to accessorise your outfit? Well you can't go past a bit of leather and studding. This statement collar is made from a leather-look fabric and features a combination of pyramid and rounded studs. Wear it with a slouchy grey sweater and skinny jeans for an off-duty look.
---
4

Gem Shirt Collar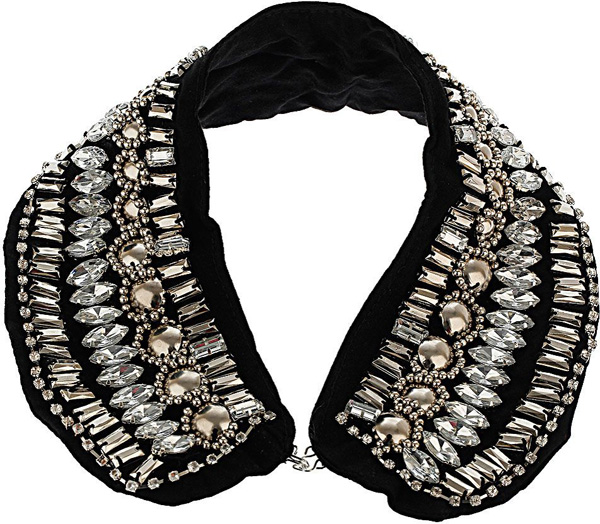 Price: $40.00 at us.topshop.com
This gem embellished shirt collar will really add some dazzle to your outfit. It's lined with different shaped gems and has a certain glamorous air to it. Take a different tack when accessorising your next party dress by wearing this collar in place of a normal necklace.
---
5

Sequin Peter Pan Necklace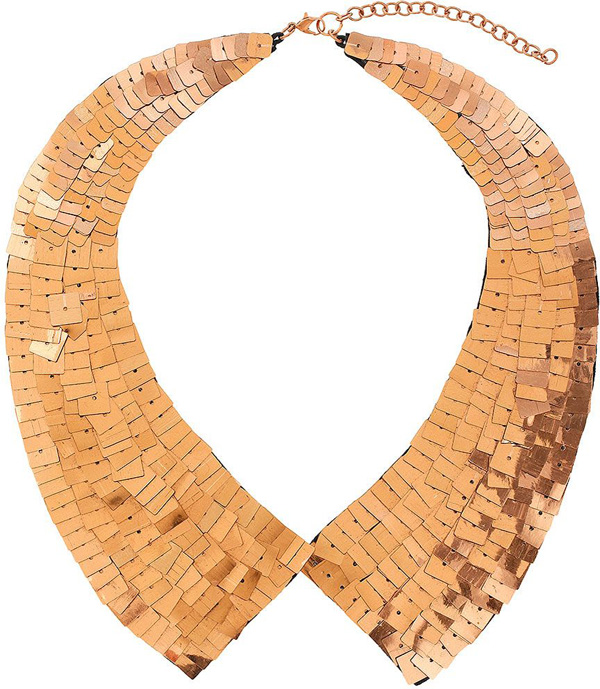 Price: $28.00 at us.topshop.com
The copper sequins on this collar are sure to make a statement. You really can't go past a bit of bling when it comes to eye catching accessories. Make sequins work during the daytime by pairing statement collars like this with faded denim.
---
6

Pinstud Collar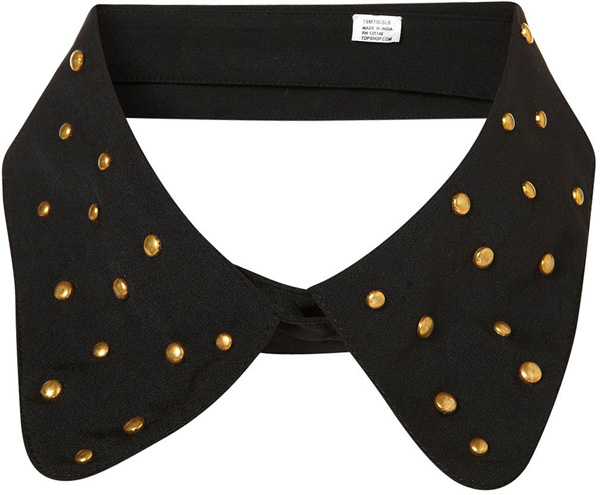 Price: $32.00 at us.topshop.com
This black detachable collar features gold pinstud detailing. It's the perfect kind of collar for wearing during the day. Wear it with a silk blouse, pencil skirt, and pumps for an edgier take on corporate dressing.
---
7

Pleated Collar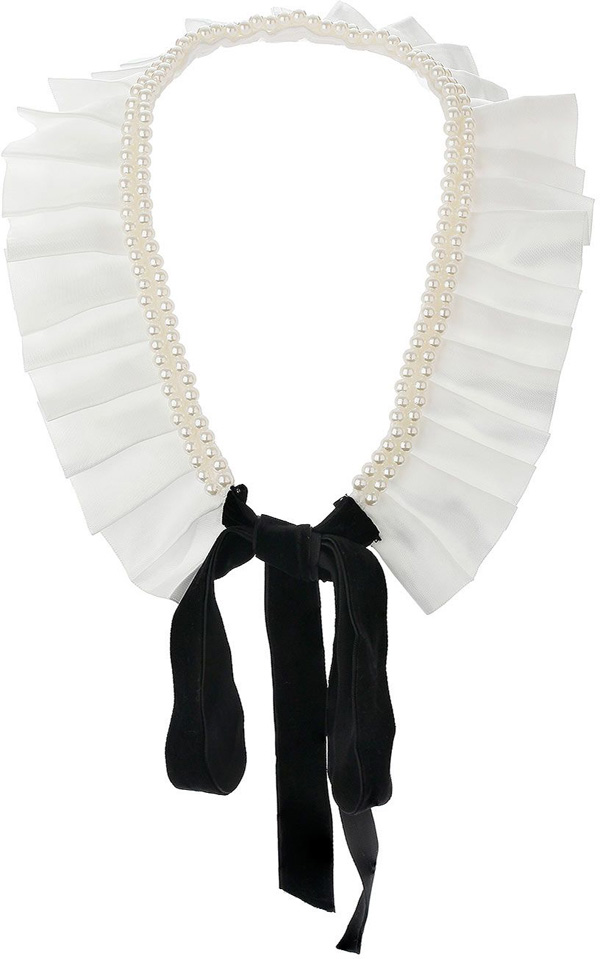 Price: $28.00 at us.topshop.com
After a softer take on statement collars? Look no further than this cute pleated number. It features a faux pearl border and has a black ribbon to tie at the front. This collar would look great worn with a silk blouse or poking out from a blazer.
Of course, if you're pretty crafty you can always DIY your own statement collar. Just chop off the collar from a cheap shirt and go crazy with embellishments! What do you think of these statement collars?
Top Image Source: pinterest.com
More
---
Popular
Recent