If you're into DIY style, making these DIY Rings is right up your alley. We have here 10 DIY rings that are sure to make your jewelry collection look more unique and fun. These handmade rings are so very easy to do and will require very cheap materials. So take notes and bookmark the** ring tutorials** you like; these will come in handy during the holidays or for a quiet afternoon of crafting.
---
1

Fabric Flower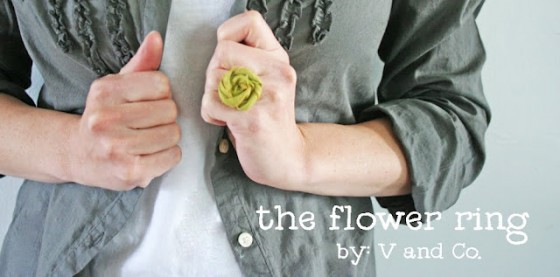 How cute! I think I will give this** DIY ring** a go since I am always drowning in fabric scraps. If you have a similar situation, fabric scraps-wise, this craft tutorial is for you.
---
2

Spike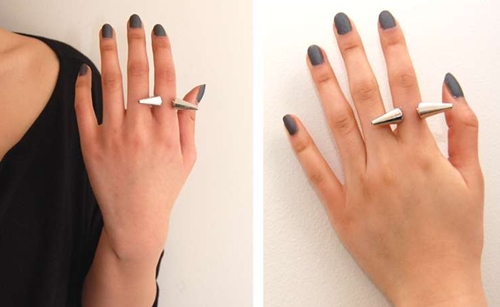 Here is an easy and funky ring DIY that you can do in less than 5 minutes. The spikes here are not real; they are only cone bead caps. You simply glue these bead caps to each prong of a ring base and you're done. Easy-peasy!
---
3

Painted Penny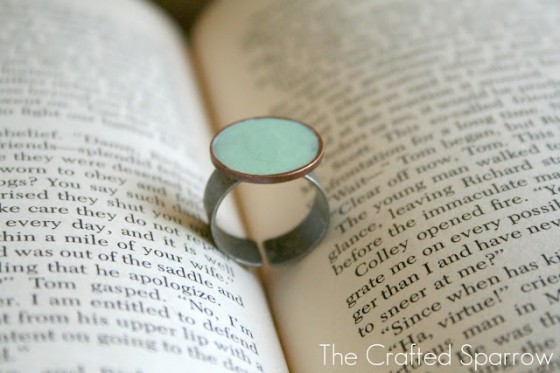 According to Rebecca, this DIY ring is "super quick, super easy, and super cheap...literally. " My kind of craft project! If you like quick, easy, and cheap DIYs, too, you will fall madly in love with this fun ring. What you do, basically, is paint one side of a penny with nail polish and then glue said painted penny to a ring base. Fun, yes?
---
4

Wire Heart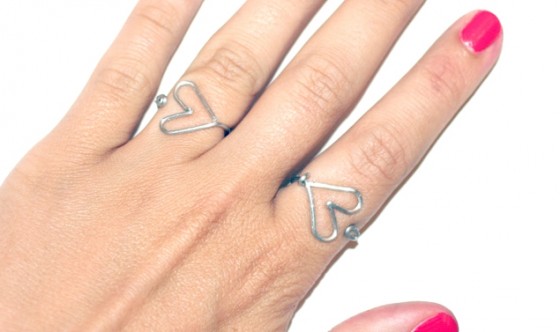 How pretty is this? This is a DIY ring idea for those who don't really fancy huge cocktail ring styles. To make this, you will need pliers and wire. Check out I Spy DIY's photos for the step-by-step guide.
---
5

Leather Wrap

Somehow, this is my favorite from this list of ring DIYs. Probably because I love the color and the woven-like style. Of course, I also love that this has a thick look but is probably not very heavy.
---
6

Button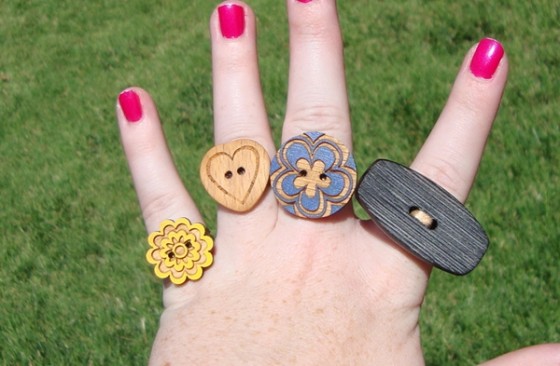 Here is a ring tutorial that is also quick and easy. Basically, you will be needing only buttons, ring bases, and glue to make these rings. Glue button onto the ring base, let dry, and enjoy.
---
7

Pin Cluster

I'm sure you have a band pin or button somewhere in your home. Remove the pin from the back, fill with pretty beads, and then seal with clear nail polish. Congratulations, you just made a one-of-a-kind ring!
---
8

Geode Ring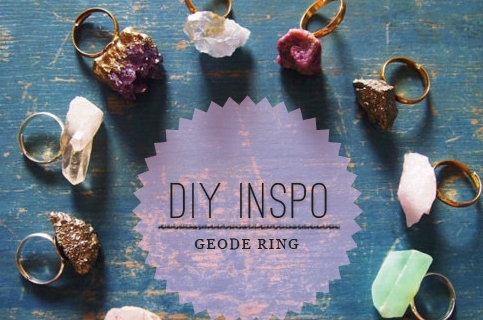 Aren't these pretty? This** DIY ring** idea is a simple gluing project. You can buy geode or pyrite from Amazon or eBay. Make sure that the ones you get have flat bottoms so that it would be easy to glue them to the ring bases.
---
9

Mustache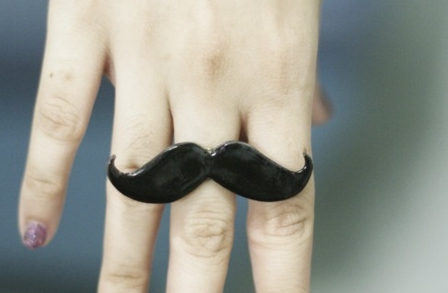 Mustache rings are a dime a dozen these days but if you have time to kill or you simply love arts and crafts, going for this DIY idea will be worth your while.
---
10

Suede Bow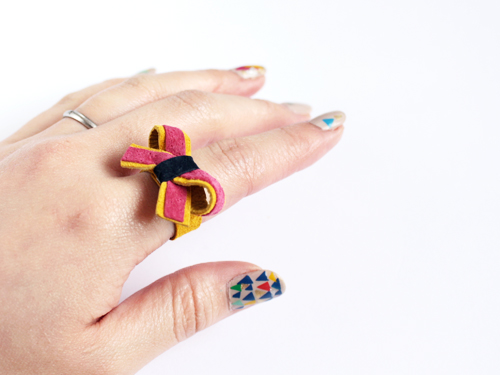 Gaaah, how cute is this! This cute bow ring is designer-inspired. The inspiration, a Marc Jacobs piece, is not made of suede but I think Emi did well with this knockoff.
So there you have fun and stylish** DIY rings**. I hope you find an inspiration or two from this list of ring tutorials. Happy crafting!
More
---
Popular
Recent