Knowing how to wear metallics during the day will help you make the most of one of this season's hottest trends. Not just limited to jewellery and accessories, metallics are now making their way into our wardrobes via clothing. While you might be tempted to leave all your glitzy metallic pieces for evening-wear only, know that adding a little bit of metallic glamour to your everyday look is a fun way to liven up your daily outfits. Want to know how to wear metallics this season? Then read on!
---
1

Make It Matte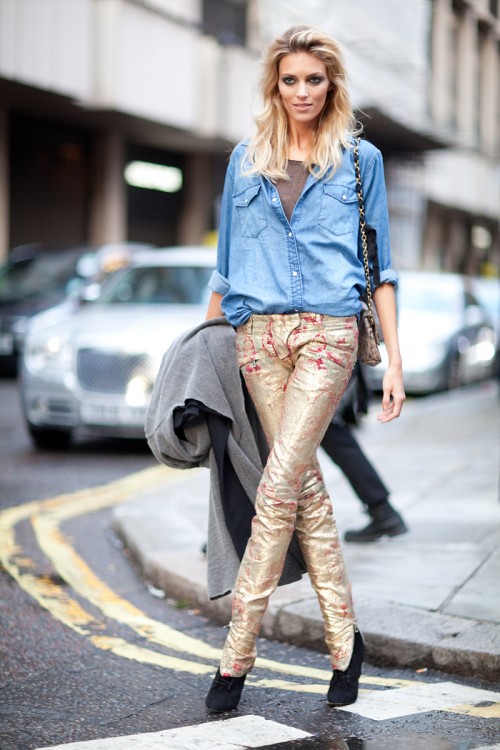 Metallics can be very showy, so make it daytime appropriate in a matte finish. When it comes to how to wear metallics, matte finishes are the safer option, especially when it comes to clothing. Things like metallic leather skirts or metallic trousers are much less in-your-face when they're in a matte finish.
2

Embrace Accessories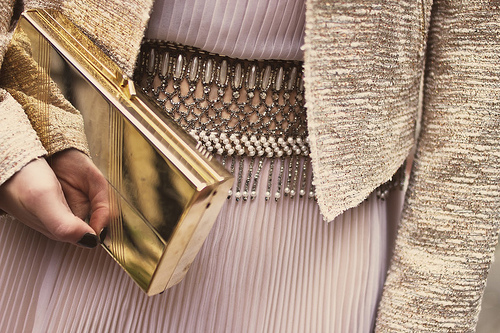 Not quite ready to tackle metallic clothing? Then maybe accessories are your best bet to make this look work. Things like a metallic leather (or leather look) bag or some metallic shoes are all you need to really liven up your outfit this season. Better yet, you'll be able to team them with a range of different looks meaning you'll get more bang for your buck!
---
3

Stick to Jewelry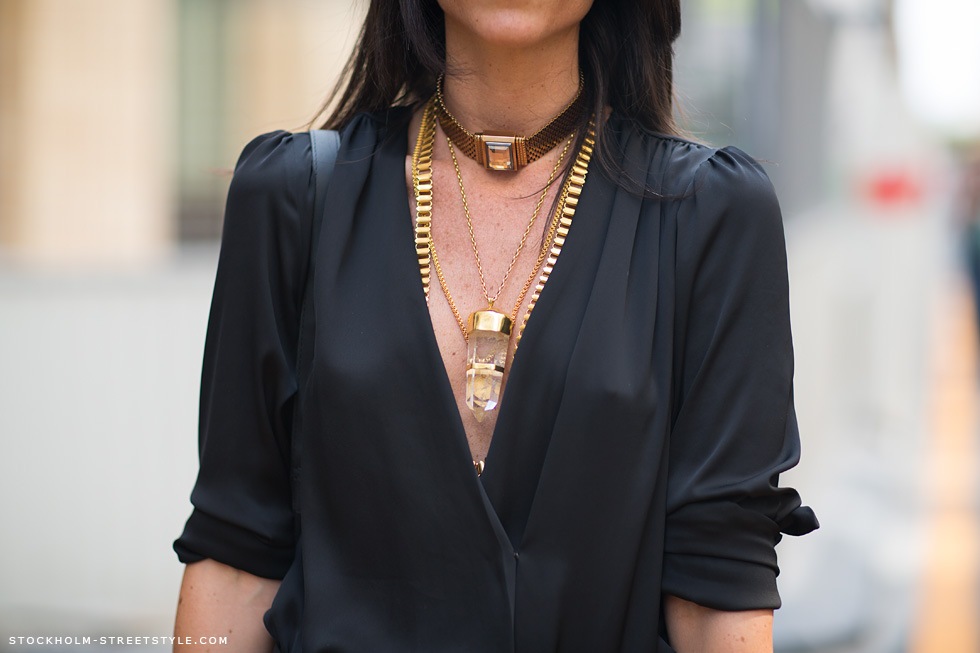 If you're still not convinced by metallic clothing and accessories, then jewelry is another option. Instead of your usual everyday gold and silver pieces, opt for something bolder. Try working this trend into your everyday look with a metallic collar necklace or symmetrical statement cuffs.
---
4

Wear with Neutrals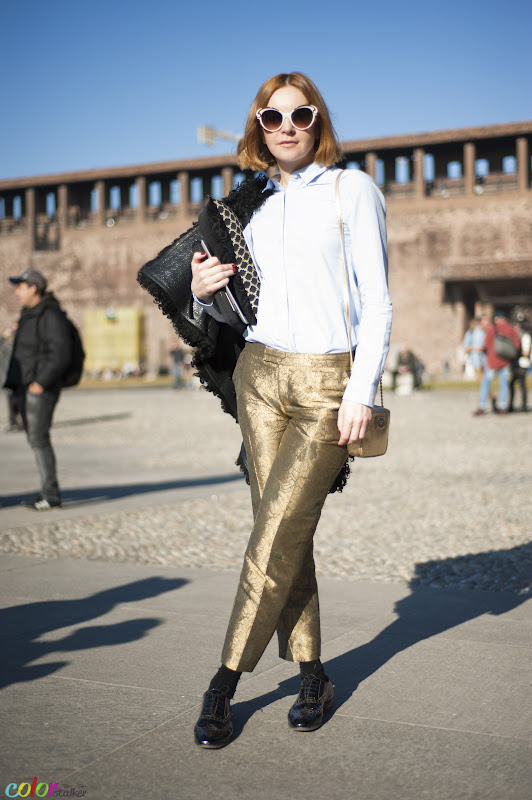 Knowing what to wear with your metallics can be tricky as they don't always suit all colours. Play it safe by pairing your metallic pieces with a neutral colour palette. Generally gold and copper metallics look great with creams, pinks, and greys while silver metallics are better suited to blacks, greys, and whites. Mixing a single metallic piece with neutral separates will still create an impact without being over the top.
---
5

Keep It Simple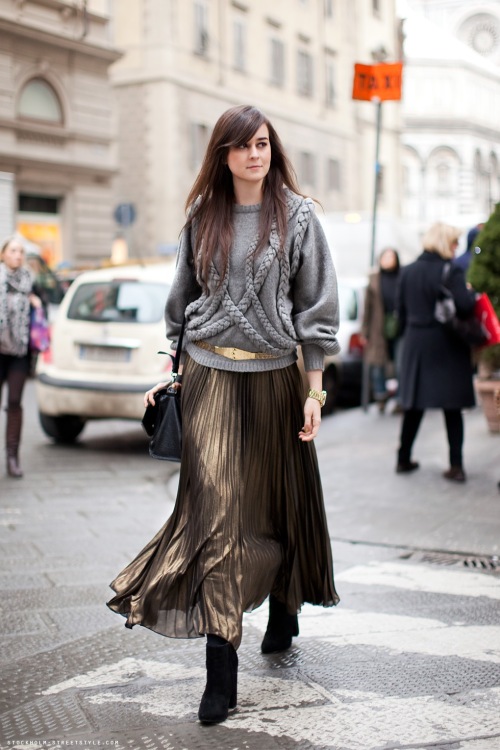 When looking at how to wear metallics during the day, it's often best to keep things simple. If you're wearing a statement metallic skirt or trousers, keep the rest of your look fairly pared down. Wear one metallic piece per outfit and make it the focal point of your look.
6

Choose the Right Fit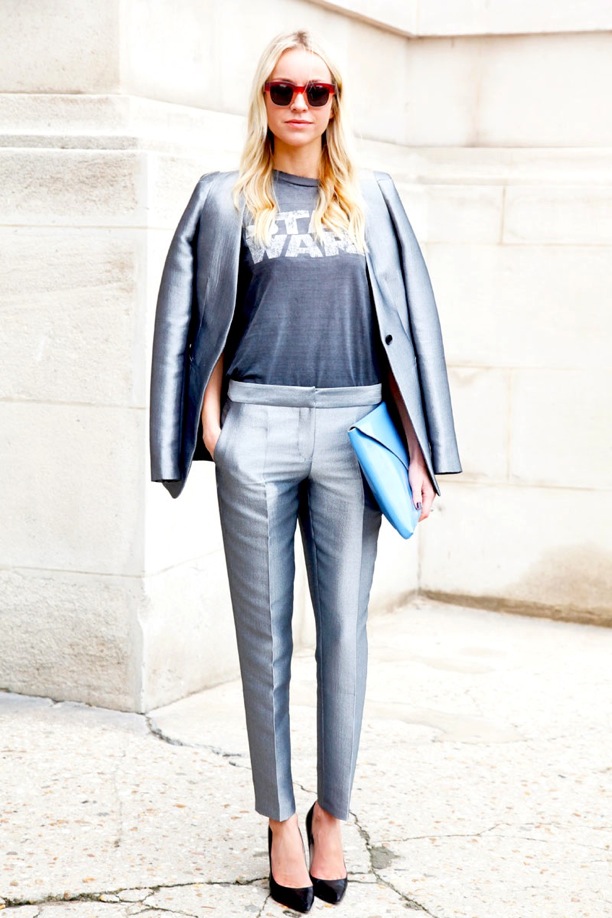 When wearing metallics during the day, stay away from anything too tight or too short. Tight, ill-fitting clothes or really short hemlines can have the appearance of being too 'disco'. Instead go for pieces like pleated or A-line skirts, tailored trousers, or slouchy metallic knits.
---
7

Show No Fear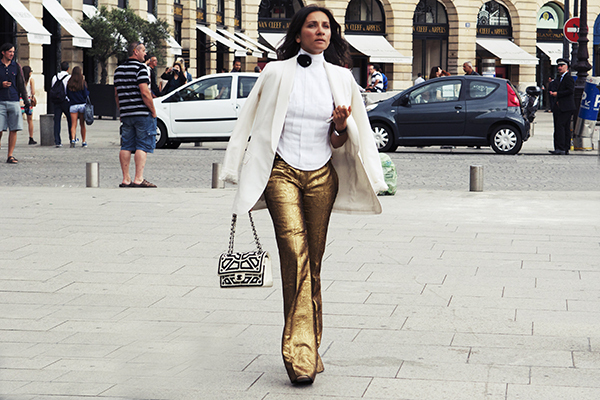 One of the key tips for how to wear metallics during the day is to have confidence. Disregard the naysayers and haters and wear your favourite metallic pieces with pride. Fashion should be an expression of yourself and what makes you happy. Don't let anyone else bring you down!
Adding some metallic elements to your day to day outfits can really bring them to the next level. When it comes to how to wear metallics during the day, the trick is to keep the rest of your look fairly simple and pared back. Would you wear metallics during the day? What are your best tips for wearing metallics during the day?
Top Image Source: moderndestiny.com
---
Popular
Related
Recent